Be Our Guest – Interviews with Emma Watson, Josh Gad, Alan Menken and Bill Condon about BEAUTY AND THE BEAST from the March 5th Los Angeles Press Junket!
Emma Watson is delightful as she eloquently speaks on the character of Belle. Luke Evans (Gaston) and Josh Gad (LeFou) absolutely steal the show with their wit and song. Then Director Bill Condon and Composer Alan Menken teach us about storytelling and song-writing as they describe how they adapted this 300-year old story for live-action.
---
[iframe url="http://html5-player.libsyn.com/embed/episode/id/5174603/height/90/width/1000/theme/custom/autonext/no/thumbnail/yes/autoplay/no/preload/no/no_addthis/no/direction/backward/no-cache/true/render-playlist/no/custom-color/089efc/" height="90″ width="1000″ scrolling="no" allowfullscreen="allowfullscreen webkitallowfullscreen mozallowfullscreen oallowfullscreen msallowfullscreen"]
---
---
Skywalking Through Neverland #160: Beauty and the Beast Press Event
There are four new songs in BEAUTY AND THE BEAST – we go through each to prime you for the movie. Le Fou as played by Josh Gad is the first overtly gay character in a Disney film, tune in to hear our thoughts on that. Emma Watson absolutely brings us to tears. Tune in to hear it all, including our thoughts on this film. If you'd rather read some of this, head over to my post on Adventures By Daddy.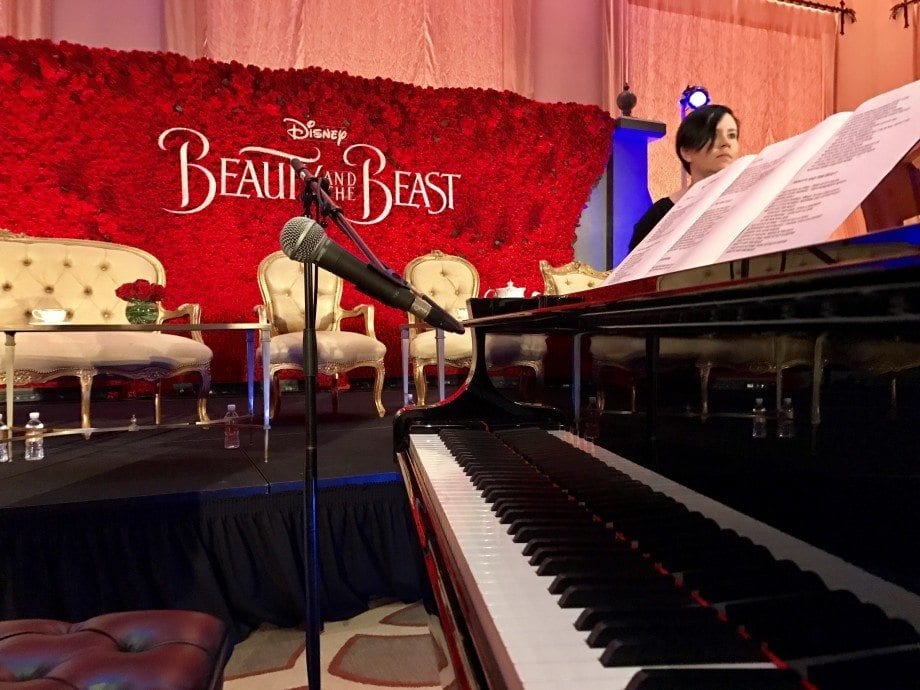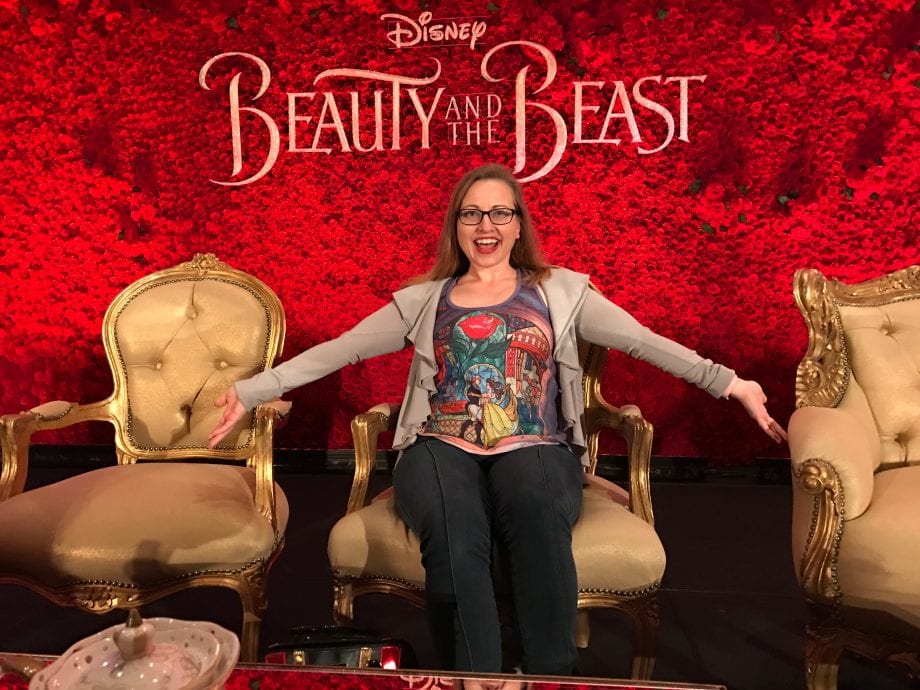 On March 8th, we met Michael Giacchino!!!! Ben Acker and Ben Blacker put on a Book Launch "Join The Resistance" Variety Show at the Largo Theater in Los Angeles to celebrate the launch of the new middle grade Star Wars book: "Star Wars: Join The Resistance". Skywalkers Brian Sims and James Floyd joined us and we had an amazing time. The Variety Show had various acts headlined by various celebrities, including Weird Al Yankovic, Doug Benson (Doug Loves Movies), Matt Gourley (Superego; I Was There Too), Ahmed Best (Jar Jar Binks), Busy Philipps (Freaks & Geeks), Rogue One composer Michael Giacchino. Michael Giacchino may also have given Sarah a birthday message, thanks to Richard Woloski being a fantastic husband!!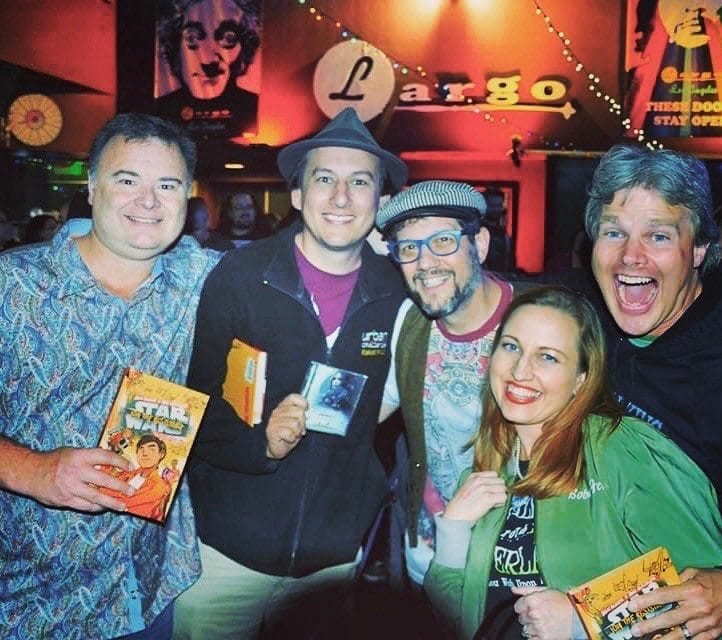 Also on this episode:
Let's take a tour back through fandom as we look at an issue of the Star Wars fan club newsletter called Bantha Tracks.
Skywalking Shout-Outs and Skywalker of the Week
NEW SWCO Design now available!
WHERE WE WILL BE (IN REAL LIFE)
1/15/17: Star Wars Half Marathon Birthday Meet-Up. Details Here
4/14/17: GALACTIC NIGHTS at Disney's Hollywood Studios. A one-night Star Wars celebration during Star Wars Celebration Orlando. Details Here
4/16/17: Hoojib Hop and Skywalker Roundtable at Star Wars Celebration Orlando. Details TBD
4/17/17: Skywalker Meet-up at Magic Kingdom. Details TBD
September 17-22, 2017: Skywalking HALLOWEEN ON THE HIGH SEAS Disney Cruise! To get more info, email Randy Crane at cruise@storiesofthemegic.com to get a free, no obligation quote. You're not committing to anything, just getting information with that request. In the Comments section mention "Skywalking Through Neverland" so Randy Crane knows you want to be part of our group.
SUPPORT THE SHOW
Skywalking Through Neverland T-Shirts at TeePublic! Check them out HERE. Shopping HerUniverse? Click here!
CONTACT US
tweet! tweet! @SkywalkingPod.
Dug this episode? Click over to iTunes | Stitcher | YouTube and leave us a review!
Never Land on Alderaan!
---

click the banner for all shows and homepage
Star Wars, Disney, Marvel fans, Skywalking Through Neverland is the podcast for you! Husband-and-wife team Richard and Sarah Woloski (plus LOTS of interviews with amazing guests) cover Star Wars, Disney and pop-culture fandom–the stuff that surrounds us, penetrates us and binds us all together as instantaneous friends! So grab a glass of blue milk and take the second star to the right straight on to this podcast. Become a Skywalker!
Skywalking Through Neverland #159: Tangled Before Ever After