It's all about artists this week! Adam Harris, filmmaker, shares My Saga: A Star Wars Fan Documentary; and Jason Christman share the story behind his exclusive Celebration Europe art print.
---
[iframe url="http://html5-player.libsyn.com/embed/episode/id/4463482/height/500/width/900/theme/custom/autoplay/no/autonext/no/thumbnail/yes/preload/no/no_addthis/no/direction/backward/no-cache/true/render-playlist/yes/custom-color/089efc/" width="900″ height="500″]
---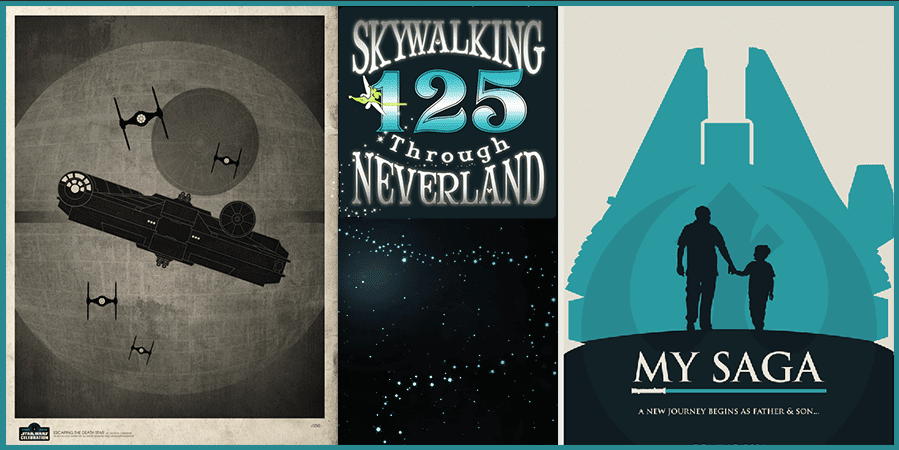 Adam Harris, director and producer of My Saga: A Star Wars Fan Documentary (http://mysaga.com.au/), decided to fulfill his destiny of making a Star Wars film after hearing from doctors that he had a brain tumor. Adam joins us to give us a behind-the-scenes look at his film.
Star Wars Artist Jason Christman joins us to discuss his Exclusive Print for Star Wars Celebration Europe, "Escaping The Death Star". We always love talking with artists on our show. How does he get his ideas? What medium does he use? And if you're attending SWCE, you can pre-order his print here.
We Want YOU! We are getting so many Skywalker Stories but need more… What story from your fandom gets you really excited or emotional as you tell it? What is the story you would love to share with the family of Skywalkers out there? We want to hear about the smaller moments too! Ever just want to share a random moment? Switch on voice memo and record it for us, then email in to share@skywalkingthroughneverland.com.
Also on this episode:
Skywalker Story – Patty Hammond (The Everyday Fangirl) talks about that one time, at Walt Disney World…
Skywalker Shout-outs and Skywalker of the Week
We have a Facebook Group! If you want to connect with other Skywalkers and share in positive discussion, this is the place.
And remember…Never Land On Alderaan!
Where We Will Be (In Real Life)
September 17-22, 2017: Skywalking Disney Cruise! To get more info, go to storiesofthemagic.com/cruisequote and click on the orange "Get a Quote" button in the upper left to get a free, no obligation quote. You're not committing to anything, just getting information with that request. In the Comments section mention "Skywalking Through Neverland" so Randy Crane knows you want to be part of our group.
 If you dug this episode, click over to iTunes | Stitcher | YouTube and leave us a review!