What do Kylo Ren and Rapunzel have in common? Find out on this episode of Skywalking Through Neverland!
---
[iframe url="http://html5-player.libsyn.com/embed/episode/id/4226673/height/500/width/900/theme/custom/autoplay/no/autonext/no/thumbnail/yes/preload/no/no_addthis/no/direction/backward/no-cache/true/render-playlist/yes/custom-color/089efc/" width="900″ height="500″]
---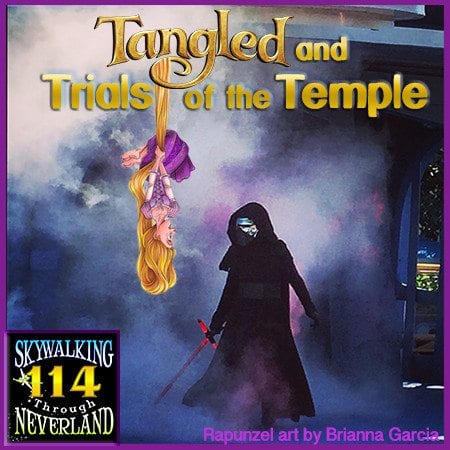 What do Tangled and Trials of the Temple have in common? Turns out Kylo Ren and Rapunzel are best friends!
That's not true. All of it.
But it IS true that the Disney Cruise Line's Disney Magic has a NEW Tangled: The Musical show! Chickaphant's parents tell us all about it. New music composed by Alan Menken! Ruffians! Thugs! And a light-up Pascal with Snuggly Duckling mug? Sign me up!
March 10th was Sarah's birthday! She made it an excuse to do a Disney day and FINALLY complete a Disneyland Easter Egg Hunt three years in the making. Richard and Sarah were able to ride the NEW Luigi's Rollicking Roadsters and we also saw a NEW chilling addition to Jedi Training: Trials Of The Temple. Now where does this fit in the new Star Wars Canon? At dinner we got into a heavy debate with friends and Skywalkers Anthony Fox, Rebecca Goodman, Georgia Peach & Jeff Peterson. If you want to weigh in, please tweet at us @SkywalkingPod!
Also on this episode:
Things We Want To Share – Sarah's Zootopia Disney Infinity Figure Review. Nick Wilde and Judy Hopps have hopped right into our hearts.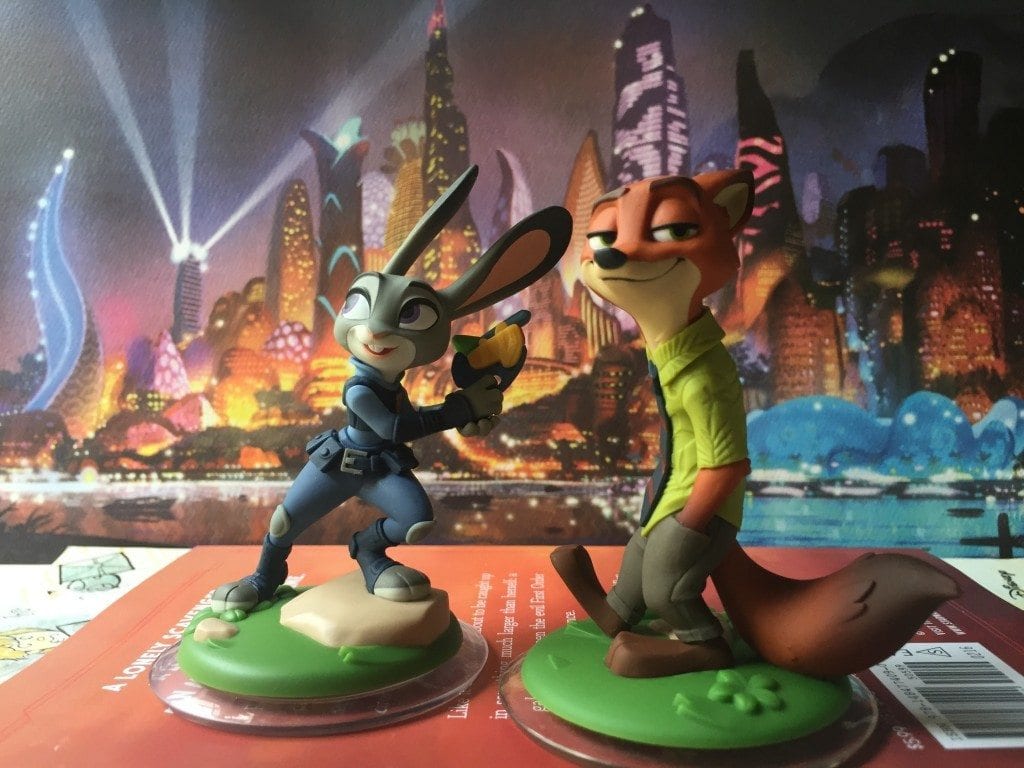 Skywalker Shout-Outs and Skywalker of the Week.
WHERE WE WILL BE (IN REAL LIFE)
4/14-4/17/2016: Star Wars Half Marathon Meet-up at Walt Disney World! Event Details
If you dug this episode, click over to iTunes | Stitcher | YouTube and leave us a review!