Michael Giacchino vs Alexandre Desplat. Which Rogue One composer makes a better fit?
Film music. It binds us, surrounds us and draws us all together as fans. So when composers get switched up on a film as high-profile as Rogue One, we must discuss. On this episode, we delve into the film music of both Alexandre Desplat and Michael Giacchino to determine which would make the better Rogue One composer. We couldn't do it alone, so Anthony Fox of MousePire joins us to offer some extra insight.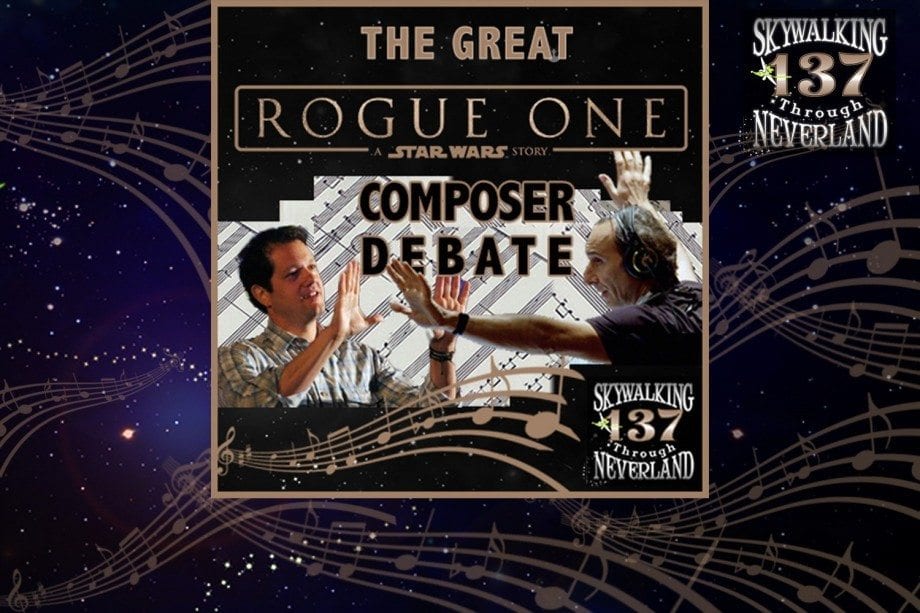 ---
[iframe url="http://html5-player.libsyn.com/embed/episode/id/4688145/height/90/width/920/theme/custom/autonext/no/thumbnail/yes/autoplay/no/preload/no/no_addthis/no/direction/backward/no-cache/true/render-playlist/no/custom-color/089efc/" height="90″ width="920″" width="920″ height="90″]
---
---
With Star Wars Rebels Season 3 premiering on September 24th, it's time to look back at Kevin Kiner's score for the incredible Season 2 finale, "Twilight of the Apprentice." The chills, the thrills, the final 2 minutes – I NEED this soundtrack now! We also take you to the Season 2 Finale Q&A and play the relevant clips from Dave Filoni and Kevin Kiner talking about the music. If you want to hear more of that Q&A, head to Episode 115.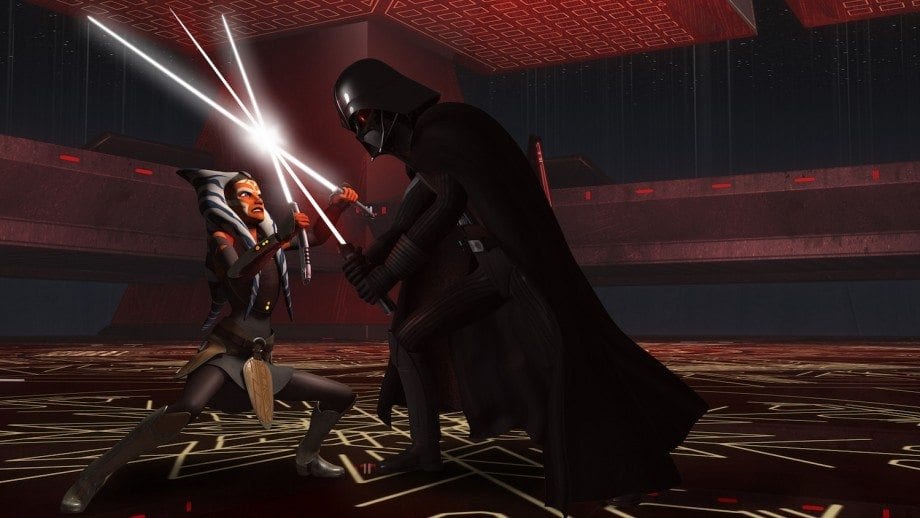 Also on this episode:
Monkees Day! It was the 50th anniversary of the Monkees TV series last week, and Richard and Sarah celebrated with some film location scouting, wedding crashing and a Monkees concert.
Long Beach Comic-Con Recap and an interview with artist Jeff Victor.
Skywalker Moment by Matt Clifton
Skywalker Shout-Outs and Skywalker of the Week
WHERE WE WILL BE (IN REAL LIFE)
November 5, 2016: Rancho Obi-Wan THE GALA STRIKES BACK Meet-up at 3pm, followed by the Gala itself that evening.
November 6, 2016: Disney Family Museum at 11am. Details coming soon.
September 17-22, 2017: Skywalking Disney Cruise! To get more info, go to storiesofthemagic.com/cruisequote and click on the orange "Get a Quote" button in the upper left to get a free, no obligation quote. You're not committing to anything, just getting information with that request. In the Comments section mention "Skywalking Through Neverland" so Randy Crane knows you want to be part of our group.
SUPPORT THE SHOW
Skywalking Through Neverland T-Shirts at TeePublic! Check them out HERE. Shopping HerUniverse? Click here!