Our Fairy Podmother and Tinker Bell Animation Model, Margaret Kerry, sprinkles pixie dust, love and wisdom on this special episode.
The delightful Margaret Kerry, Tinker Bell Animation Model for PETER PAN (1959) graces this podcast with her presence once again. Richard and Sarah sat down in person with the bubbly storyteller and Fairy Podmother as she imparted 80 years of wisdom and pixie dust on us. Margaret Kerry has written a book: "Tinker Bell Talks! Tales of a Pixie Dusted Life" so listen in as she tells us all about it. It will be coming out very soon, so stay tuned for the link.
---
[iframe url="http://html5-player.libsyn.com/embed/episode/id/4651402/height/90/width/920/theme/custom/autonext/no/thumbnail/yes/autoplay/no/preload/no/no_addthis/no/direction/backward/no-cache/true/render-playlist/no/custom-color/089efc/" height="90″ width="920″" width="920″ height="90″]
---
---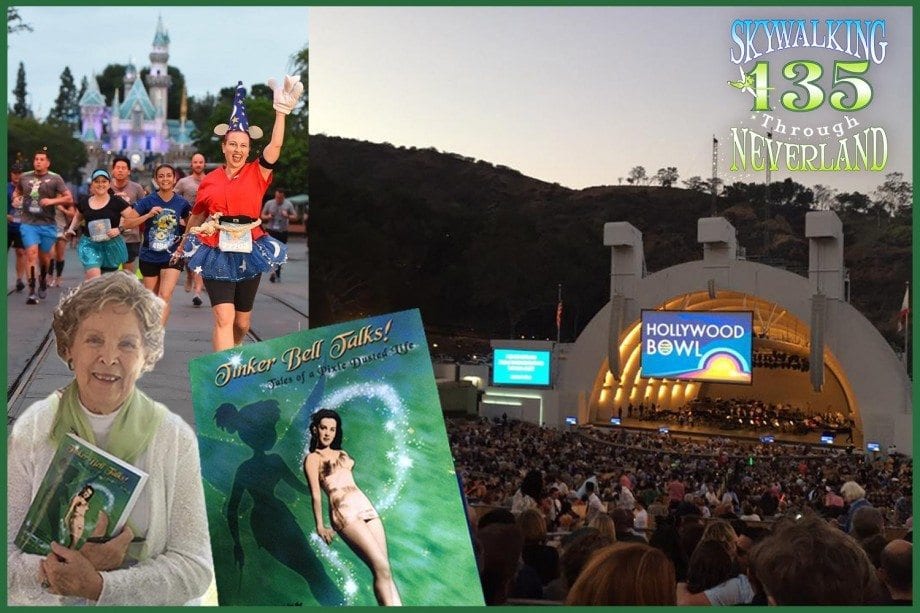 This past weekend was topped off by the Disneyland Half Marathon AND John Williams at the Hollywood Bowl. Sarah recaps the Disney run, including costumes, Skywalkers she met, and a chance encounter with Star Wars Land. Then we bring back clips from John Williams imparting his wisdom and music at The Hollywood Bowl to share with all of our Skywalkers. We met several Skywalkers at the Bowl as well, including the LiningUp.net crew. Thanks for saying HI!
We hope you enjoy this pixie-dusted, music-filled episode!
Also on this show:
Skywalker Shout-Outs
Skywalker of the Week
And remember…Never Land On Alderaan!
Where We Will Be (In Real Life)
September 17-22, 2017: Skywalking Disney Cruise! For more info, go to storiesofthemagic.com/cruisequote.
Then, click on the orange "Get a Quote" button in the upper left to get a free, no obligation quote. You're not committing to anything, just getting information with that request. In the Comments section mention "Skywalking Through Neverland" so Randy Crane knows you want to be part of our group.