With Star Wars Celebration Europe commencing, we flashback to 1987 and Star Wars Celebration 0! Then zoom forward again to NEW Star Wars Land concept art.
STAR WARS CELEBRATION 0 FLASHBACK – In honor of Star Wars Celebration Europe starting July 15th, we flashback to the very first Star Wars convention held 29 years ago.
---
---
[iframe url="http://html5-player.libsyn.com/embed/episode/id/4516235/height/500/width/900/theme/custom/autoplay/no/autonext/no/thumbnail/yes/preload/no/no_addthis/no/direction/backward/no-cache/true/render-playlist/yes/custom-color/089efc/" width="900″ height="500″]
---
Celeration 0 was officially titled, "Starlog Salutes Star Wars–A 10th Anniversary Tribute to George Lucas and the Galaxy Far, Far Away Which He Created!" or as we are now calling it, Celebration 0! Thinking ahead, an 18-year old Richard traveled to Los Angeles to get the audio from this first-ever George Lucas panel for something called Skywalking Through Neverland (remember this was 1987).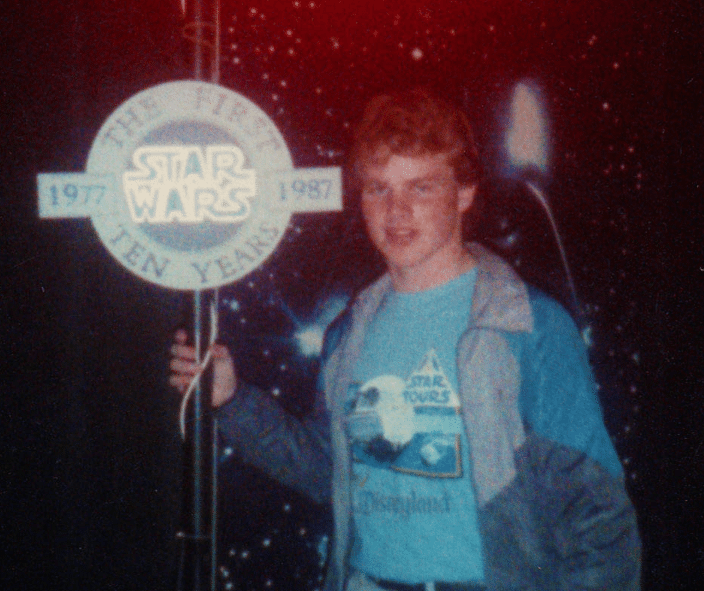 Here now for the first time is the whole Q&A panel with a special live introduction by R2-D2, C-3PO and Darth Vader who shows an unexpected sense of humor. Hear the first announcement for the prequel trilogy, plans to work again with the Disney theme parks and future plans of a 7-part Howard the Duck franchise* (*joke due to jet-lag). So much fun to hear almost 3 decades later and see what story elements made it into the prequels and the films after the original trilogy!,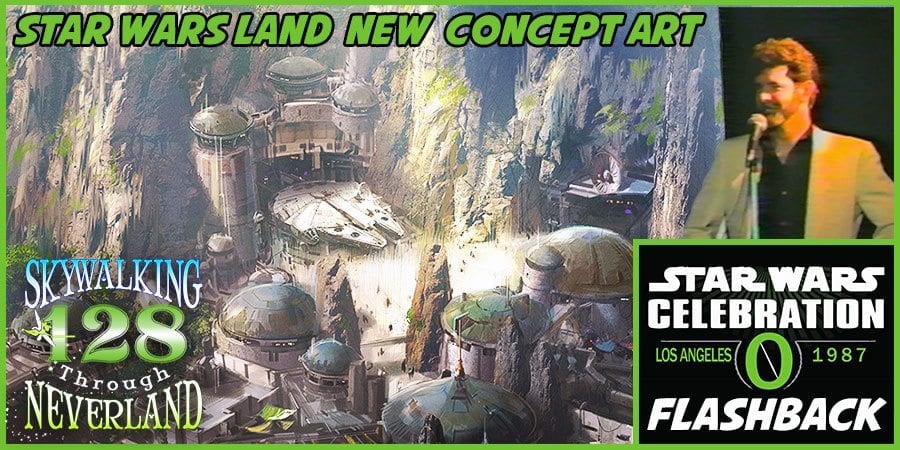 It's still a few years away but we're getting information and concept art for Star Wars Land every few months! In this episode we analyze the new artwork that was just posted on Disney Parks Blog that gave a birds-eye view of the 14-acre expansion. What is it that we are looking at? Of course you noticed the Millennium Falcon, but did you notice the Lamda-class shuttle? Or what could be a Blockade Runner? Is that beast of burden animatronic or will or will it roam this new unseen planet? There's plenty of opportunity for lots of gift shops and themed restaurants in this marketplace setting. So many places to separate you from your hard-earned cash.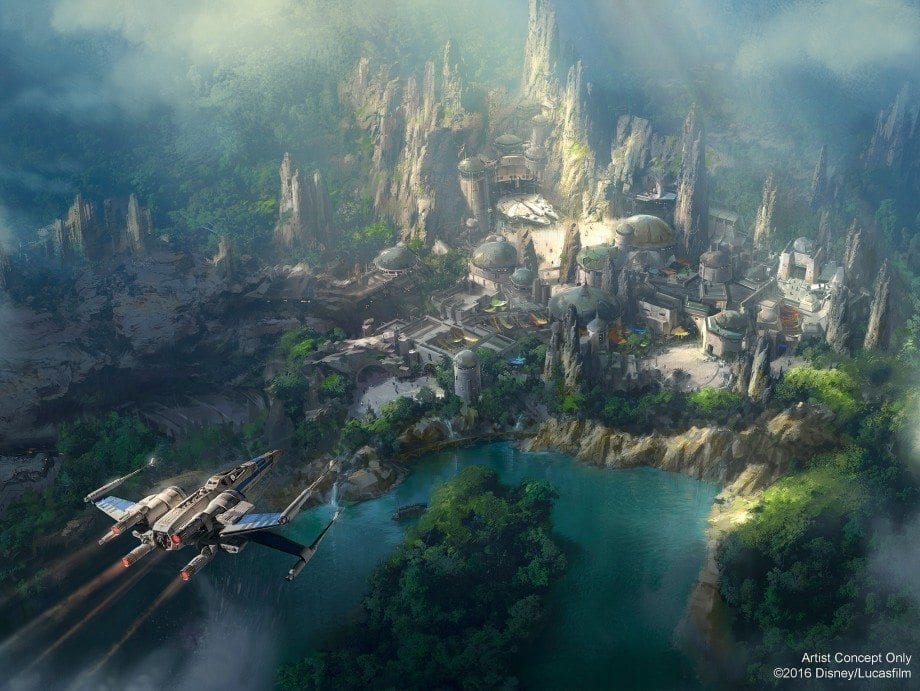 Also on this episode:
Contest winner revealed and a chance to win Chuck Wendig's new book, Star Wars: Life Debt, the follow-up to Aftermath!
Skywalker Shout-outs and Skywalker of the Week
We want to give a big Thank You to our family of Skywalkers who help us out on each show whether it's listening, posting comments and suggestions on our FB group or just spreading and sharing the positivity about our adventure through fandom!
And remember…Never Land On Alderaan!
Where We Will Be (In Real Life)
September 17-22, 2017: Skywalking Disney Cruise! To get more info, go to storiesofthemagic.com/cruisequote and click on the orange "Get a Quote" button in the upper left to get a free, no obligation quote. You're not committing to anything, just getting information with that request. In the Comments section mention "Skywalking Through Neverland" so Randy Crane knows you want to be part of our group.
 If you dug this episode, click over to iTunes | Stitcher | YouTube and leave us a review!