In honor of The Oscars, we are celebrating with our own All-Time Awards! Celebrity Podcast Guests join us to reveal the winners.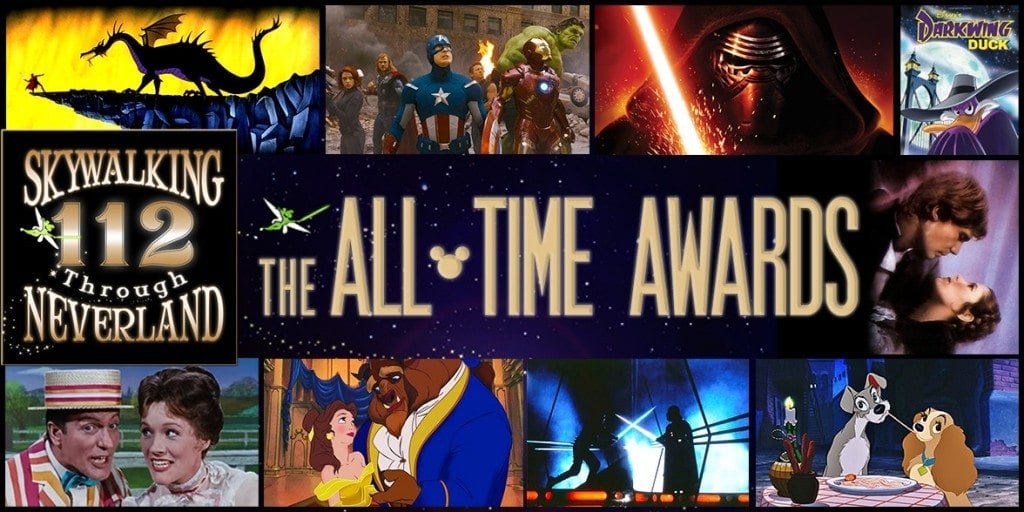 ---
[iframe url="http://html5-player.libsyn.com/embed/episode/id/4173672/height/500/width/900/theme/custom/autoplay/no/autonext/no/thumbnail/yes/preload/no/no_addthis/no/direction/backward/no-cache/true/render-playlist/yes/custom-color/089efc/" width="900″ height="500″]
---
Welcome to Skywalking Through Neverland's 1st Annual All-Time Awards Show! You nominated, you voted, and now it's time to reveal the winners of Disney, Star Wars and Marvel All-Time Awards. These are not just any categories, and we have some very distinguished presenters to reveal your winners.
Joining us in studio are:
Star Wars Oxygen – David Collins
TechnoRetro Dads – JediShua and Shazbazzar
Brews and Blasters – Joe Tavano and Chris Salton
Fangirls Going Rogue / Hyperspace Theories – Tricia Barr
Disney Vault Talk – Teresa Delgado and Steve Glosson
Once Upon A Time Fan Podcast – Jeff and Colleen Roney
Star Wars Artist / Classic Marvel Star Wars Comics – Randy Martinez
JediNews Network – Mark Newbold and James Burns
Author and Comic Book Creator – Michael Kogge
The Deucecast Movie Show – David Dollar and Michael Nipp
Talking Apes TV – Mark Oguschewitz
They will reveal your chosen All-Time Awards winners of these categories:
Best Kiss
Best Bromance
Best Musical Moment
Best Battle
Favorite Climactic Moment
Best Catch-Phrase
Favorite Character with the Worst Temper
Favorite Guilty Pleasure TV or Film
Favorite Furry Character
Best Villain Death
Best All-Time TV Show
Best All-Time Movie
We haven't forgotten about Disneyland's 60th Anniversary TV Special, as well as Harrison Ford revealing a bit more about the Disney Parks' Star Wars Experience! David Collins joins us to analyze all the details. And in case you missed it, here's the quote that came from Harrison Ford's lips that blew my mind:
Harrison Ford: "Star Wars is, for lack of a better word, awesome."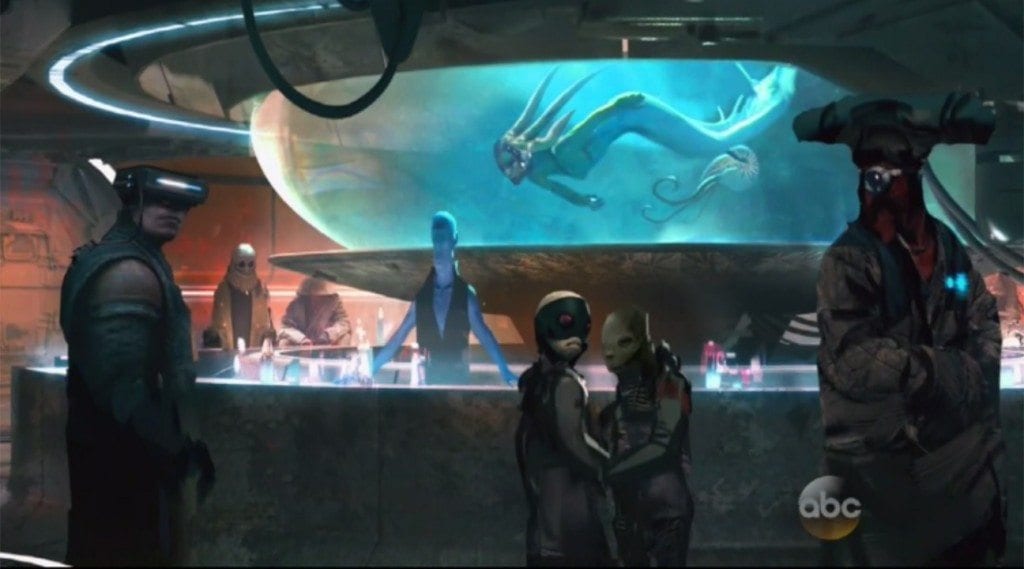 And with that, Never Land On Alderaan!
WHERE WE WILL BE (IN REAL LIFE)
4/14-4/17/2016: Star Wars Half Marathon Meet-up at Walt Disney World! Event Details
If you dug this episode, click over to iTunes | Stitcher | YouTube and leave us a review!