What happens when you get swept in a runDisney race? How do you design geek fashion for Nerdist.com? Answers to all this and more on this episode of Skywalking Through Neverland!
---
[iframe url="http://html5-player.libsyn.com/embed/episode/id/4094025/height/500/width/900/theme/custom/autoplay/no/autonext/no/thumbnail/yes/preload/no/no_addthis/no/direction/backward/no-cache/true/render-playlist/yes/custom-color/089efc/" width="900″ height="500″]
---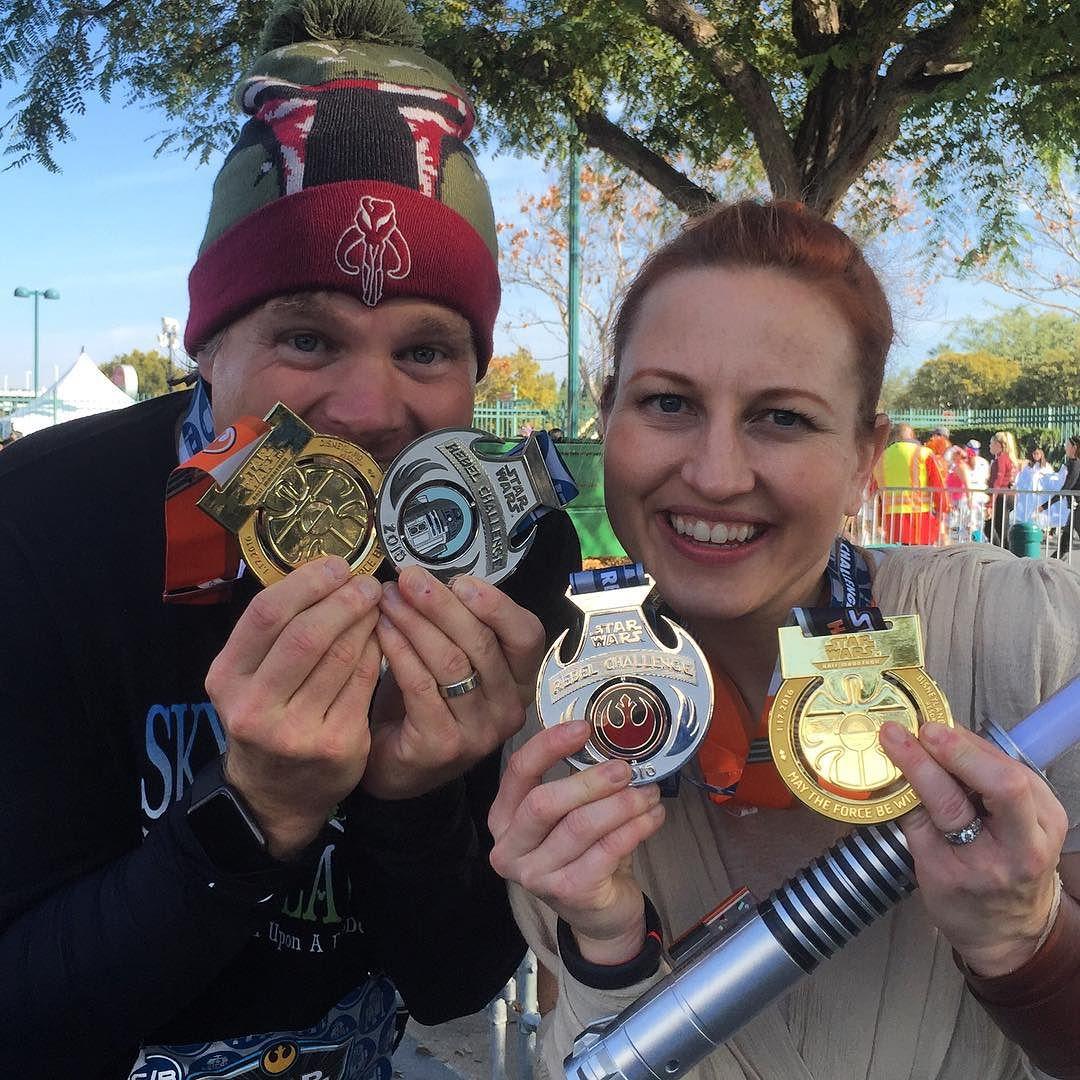 The 2nd Annual Star Wars Half Marathon weekend 1/15-1/17 in Anaheim, CA was a rousing success! Richard and Sarah completed 19.3 miles while flying through the streets of Disneyland and recorded fun sound bites along the way. Joining our race recap is author Russ Flores (Seen, Unseen Disneyland). (21:55)
What happens when you get swept in a runDisney race? Skywalker Amanda Bond made it to Mile 11 of 13 but was cut off at that point. Listen in on what happens to those that don't complete the race and what she learned for next time. This is great inspiration for those thinking of running their first runDisney race. (56:23)
Geek Fashion on our Point 5 Past Lightspeed segment! Katie Elhoffer of Elhoffer Design developed a line of The Force Awakens-inspired clothing and the designs have been blowing up all over the internet. A Captain Phasma cape dress, anyone?
@BH6683 looks stunning in the custom #CaptainPhasma dress I made her 4 the world premier of #StarWars #ForceAwakens! pic.twitter.com/tWqG0Mlbw3

— Elhoffer Design (@elhofferdesign) January 6, 2016
Katie has had an amazing career designing in Europe, for Nerdist.com, HerUniverse and We Love Fine. Be sure to check out her interview on Galactic Fashion as well. (1:17:17)
Also on this week's episode:
Thing We Want To Share: Richard's Birthday Meet-Up Recap. (6:00)
Universal Studios Hollywood: the calm before the Harry Potter storm. (12:35)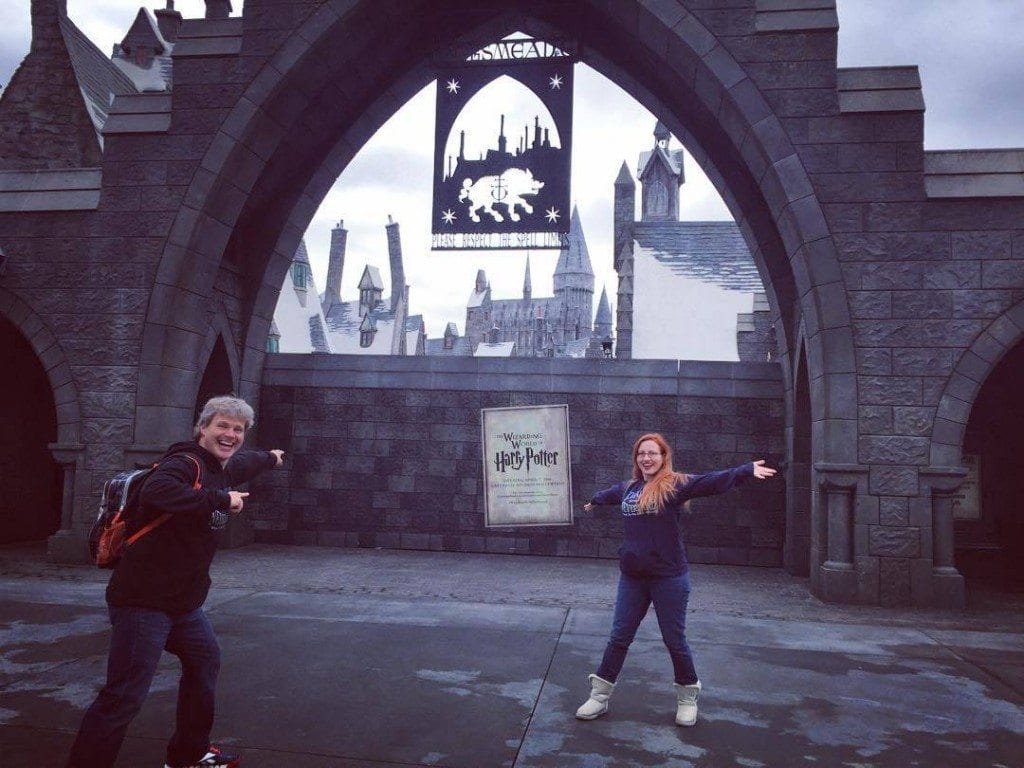 Remembering Alan Rickman. (18:09)
Shout-outs and Skywalker of the Week. Will it be YOU??
WHERE WE WILL BE (IN REAL LIFE)
4/14-4/17/2016: Star Wars Half Marathon Meet-up at Walt Disney World! Event Details
SUPPORT THE SHOW
Skywalking Through Neverland T-Shirts plus DESIGNS at TeePublic! Check them out HERE.
Shopping HerUniverse? Click here!
CONTACT US
Tweet! Tweet! @SkywalkingPod
Send emails to share@skywalkingthroughneverland.com and follow us on Facebook.
If you dug this episode, click over to iTunes | Stitcher | YouTube and leave us a review!