Dennis reviews Jason Fry's acclaimed book series.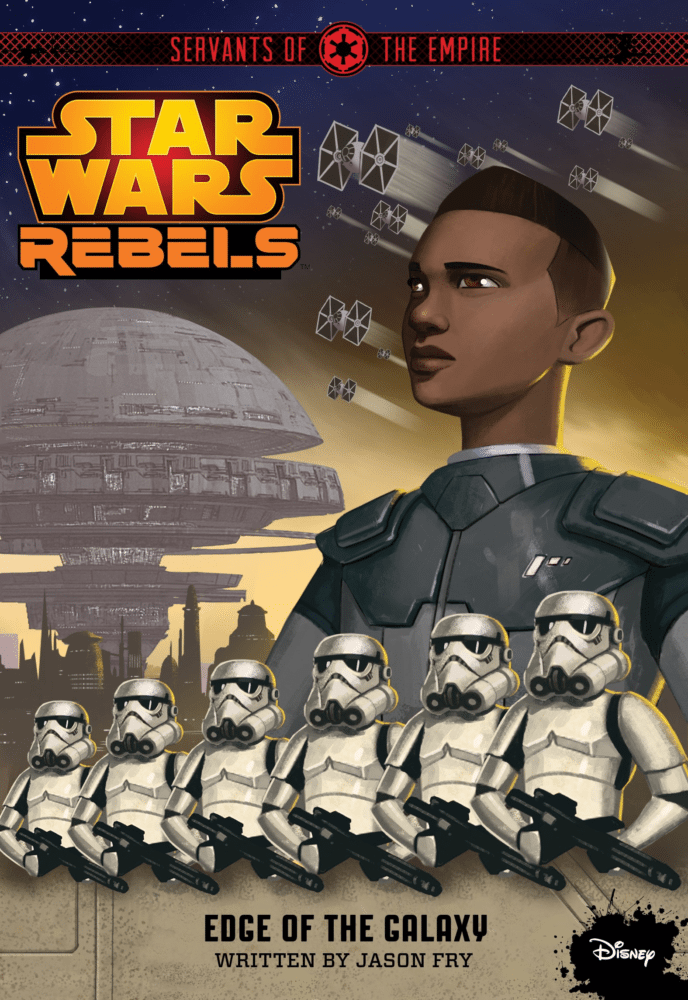 Since the novels of the Star Wars Expanded Universe were given the status of Legends last spring, all subsequent novels have had the benefit of becoming part of official Star Wars canon. Unfortunately, since the canon reboot, readers have had few new novels to satiate their appetite for Star Wars literature. Recently, season one of the extraordinary television show Star Wars Rebels concluded with the episode "Fire Across the Galaxy." Adult readers of Star Wars literature and viewers of Star Wars Rebels both have a content void. Fortunately, Jason Fry's upper middle grade series, Servants of the Empire, provides a solution for both sets of fans.
Servants of the Empire tells the story of Zare Leonis, a cadet that appears in the episode "Breaking Ranks" of Star Wars Rebels. Zare assists Ezra, who has infiltrated an Imperial Academy on Lothal, in finding an Imperial decoder key essential to Kanan and Hera's mission to find and destroy a Kyber crystal in the possession of the Empire. Even though Zare is an excellent character in "Breaking Ranks," Fry develops him into something special in the pages of Servants to the Empire.
Zare's story starts in Edge of the Galaxy. He has moved from a space station to Lothal with his parents and his sister, Dhara. Dhara is soon whisked away to the Imperial Academy on Lothal while Zare attends the Junior Academy and leads the grav-ball team. Despite his family's Imperial loyalties, Zare's belief in the Empire is shaken by his sister's sudden disappearance from the academy and his witness to atrocities committed by the Empire against the citizens of Lothal.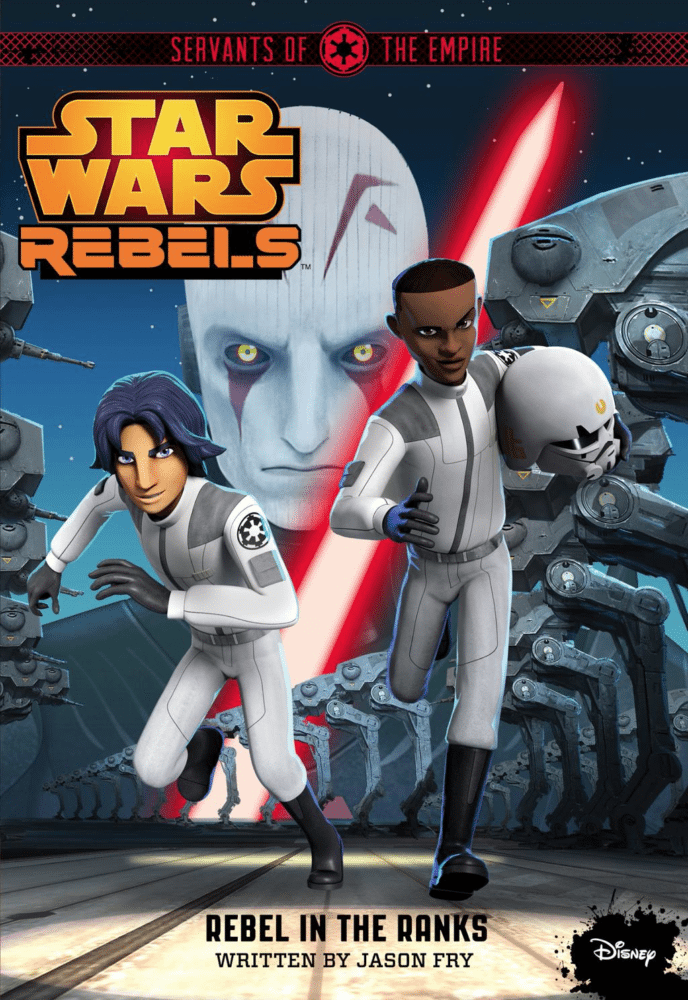 Zare's story continues in Rebels in the Ranks. Unsatisfied by the Imperial effort to locate his sister, Zare decides to take matters into his own hands and enrolls at the same Imperial Academy on Lothal. Along the way, Zare meets and befriends another young cadet named Dev Morgan, who has infiltrated the Academy to complete his own mission. Viewers of Rebels already know about Dev Morgan and his mission, and will recognize this plot line from Breaking Ranks. However, this story is so much more than a novelization of that episode of Rebels. The novel is told from the perspective of Zare and his girlfriend, Merei Spanjaf, as they attempt to learn more about the fate of Dhara, which dominates the majority of the novel.
Servants of the Empire tackles many issues and themes. Leadership is a concept that Fry explores with Zare throughout the books whether Zare is leading and motivating the Junior Academy's grav-ball team or rallying his squad at the Imperial Academy. Authority and bullying are also explored. Time and again, Zare is confronted by instructions and orders from authority figures that have impure motives. Fry leads Zare through these confrontations deftly and subtlety. While at the Junior Academy, Zare grapples issues with racism directed towards some of his teammates. Zare's resolution of these issues provide further opportunities to address what it means to be a good leader. Throughout these novels, Zare is given many opportunities for growth, and Fry took advantage of each of them.
Fry has done an excellent job with Zare and has wonderfully developed him into a worthy addition to the Star Wars universe. Zare's gifts of athleticism and leadership are handled with care. He is an exceptional and talented character that is not a caricature of the Jedi or superheroes. Fry sets Zare's abilities just above those of the other teenagers around him. Zare isn't single handedly winning grav-ball games, nor is his academy squad winning solely because of his efforts. His leadership skills are more than just a description or adjective, and are on full display in these novels. Zare achieves success through his intellect and his ability to inspire and direct others.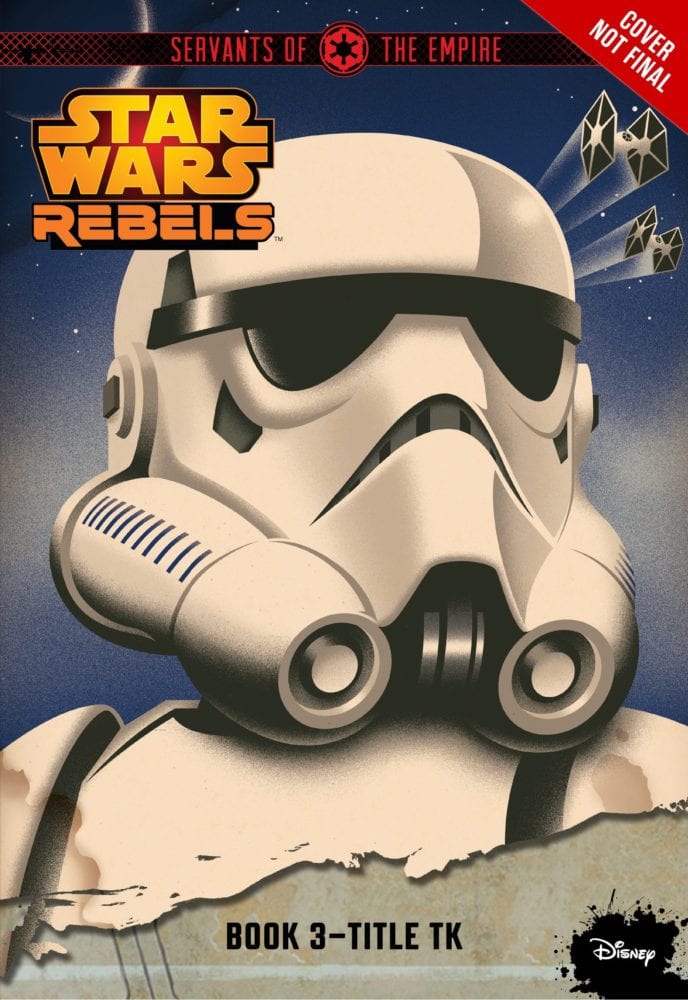 Edge of the Galaxy and Rebels in the Ranks should be quick reads for most adults. Both novels are excellent opportunities to further explore the world of Lothal and the Imperial motivation for expanding their operations there. This series also provides excellent examples of what it means to be a citizen subject to Imperial rule and the sacrifices of those that served in the Imperial forces.
I have been fortunate to be able to share these novels with my own children. We have enjoyed taking turns reading these books and then discussing the events afterwards. Most of our discussions have been about the events portrayed therein and how they relate to the events seen in Rebels, but there have been opportunities to discuss the broader themes presented. With the conclusion of season one of Rebels, it is an excellent time to check out Servants of the Empire, and the third novel in the series (Imperial Justice) is due this July.
Dennis Keithly is a graduate of the University of Missouri, North Texas attorney, husband, father of two, and co-host of Starships, Sabers, and Scoundrels. In addition to Star Wars, Dennis is a fan of science fiction, fantasy, and super heroes in general. When not engaged in fictional universes, Dennis is reading a good book or watching the NHL, football, or studying the NFL draft.