The New England arm of RetroZap descended upon Rhode Island Comic Con for an amazing show. Who did they meet? What collectibles did they find? What did they eat? Read on to find out!
Joe, Bill, and Conte toured and explored everything Rhode Island Comic Con 2017 had to offer, from the amazing array of celebrities spanning decades, right up through the A-List blockbusters of today. Look below at the photoset to get an idea at how amazing this convention is, and make sure to see us there next year!
The Raid!
Dolph Lundgren
The Brews and Blasters guys met one of their idols, Dolph Lundgren!
Boss Fight Studios
One of the most exciting exhibitors at Rhode Island Comic Con was a team of independent action figure makers known as Boss Fight Studios. In addition to amazing Bucky O'Hare figures, their line of Vitruvian H.A.C.K.S. figures are amazing in detail, completely customizable, paint-able–and can be mixed and matched! Check out the detail on our favorite below.
Photo Opps!
Stranger Things and Twin Peaks were well represented!
Robots!
It's not every day you see a free-roaming Dalek.
Bloodsport: Donald Gibb
One of the nicest guys signing on the floor of Rhode Island Comic Con, Bloodsport and Revenge of the Nerds star Donald Gibb was everything Joe hoped he would be. From deeper insight into the making of Bloodsport to just being really nice, it was an amazing interaction with a legend!
Star Wars
Ever present at Rhode Island Comic Con 2017 are the amazing Star Wars celebrities, displays, cosplay, and collectibles. Scroll down for more!
Figures are NOT hard to come by at Rhode Island Comic Con. Look at all the amazing vintage Kenner figures–including a few of the last 17!
For more on Rhode Island Comic Con 2017, listen to this episode of Brews and Blasters! For coverage of past Rhode Island Comic Cons, click here.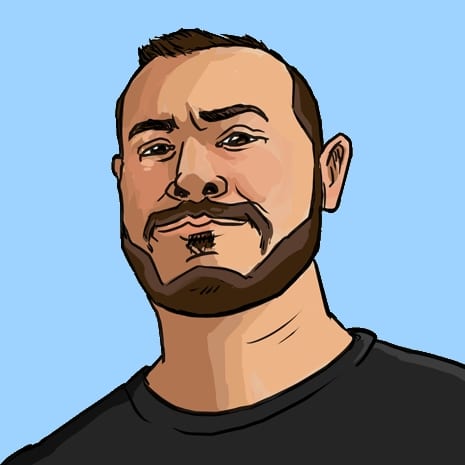 Joseph Tavano is the owner and editor in chief of RetroZap. Born just months before Luke found out who his father was, he has been fortunate to have had Star Wars in his life as long as he can remember. Growing up just outside of Boston, Massachusetts, he can remember substituting sticks for lightsabers and BMX bikes for speeders. He loves comics, retro games, vintage sci-fi paperbacks, and maps. Though an accomplished drummer, he doesn't crave adventure (as much) any more, and prefers his old haunts in Salem, Massachusetts, where he resides with his family. Buy him a glass of whiskey and he'll return it in kind.