The RetroZap staff members share their favorite collectibles of 2016. Find out which action figures, trading cards, posters, and even experiences make the 2016 RetroZap collecting highlights!
Pushing the limits of what can be considered a "collectible," the 2016 RetroZap collecting highlights are personal and meaningful. Ring in the new year as members of the RetroZap staff share their collecting highlights from 2016!
---
Walt Disney World Chewbacca Stein – Disney
Chewbacca in plastic stein form. It was part of a meal I bought at Disney's Hollywood Studios that included chicken and waffles. It reminds me of the original Chewie coffee mug from 1977. Also, it was purchased on my 25th wedding anniversary vacation (we also honeymooned at Walt Disney World in 1991). It's also what I drink from when recording my podcast, The Sandcrawler.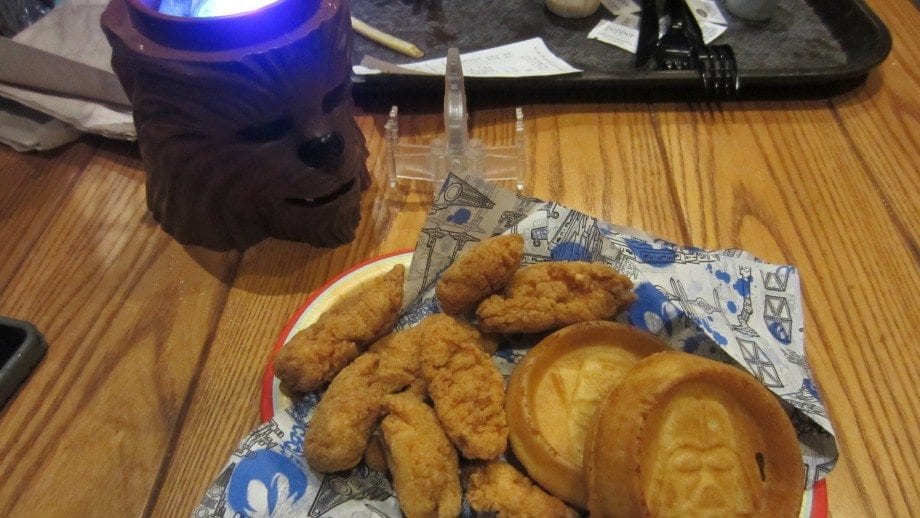 ---
Tie: Dagobah Yoda Funko Pop! – Funko &
Snowtrooper 6 inch Black Series ESB – Hasbro
Yoda looks the way he did when first introduced! Amazing mold and paint. Kind of wouldn't be right if Funko didn't get represented by me. The second is the ESB Snowtrooper 6 inch Black Series. My favorite Imperial trooper of all time. Both are favorite characters of mine and believe me this was not an easy decision. TFA 6 inch Han Solo Honorable Mention.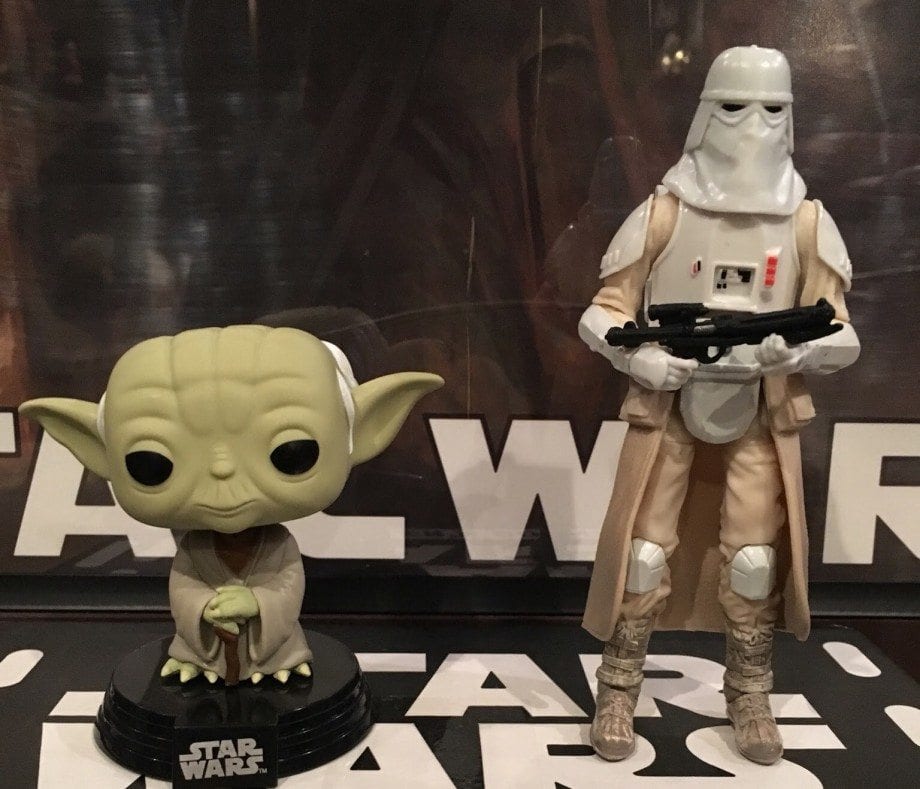 ---
Star Wars Destiny – Fantasy Flight Games
A collectible card and dice game set in the Star Wars Universe. Anyone who knows anything about me would know that the words Star Wars, cards, and dice in the same description would be a recipe for joy. The fact that the actual game is some of the most fun I've had sitting across a table from another person is huge as well. FFG has caught me in their tractor beam and unlike a certain group of plucky young rebels on a mission to rescue a princess, I feel no desire to escape it.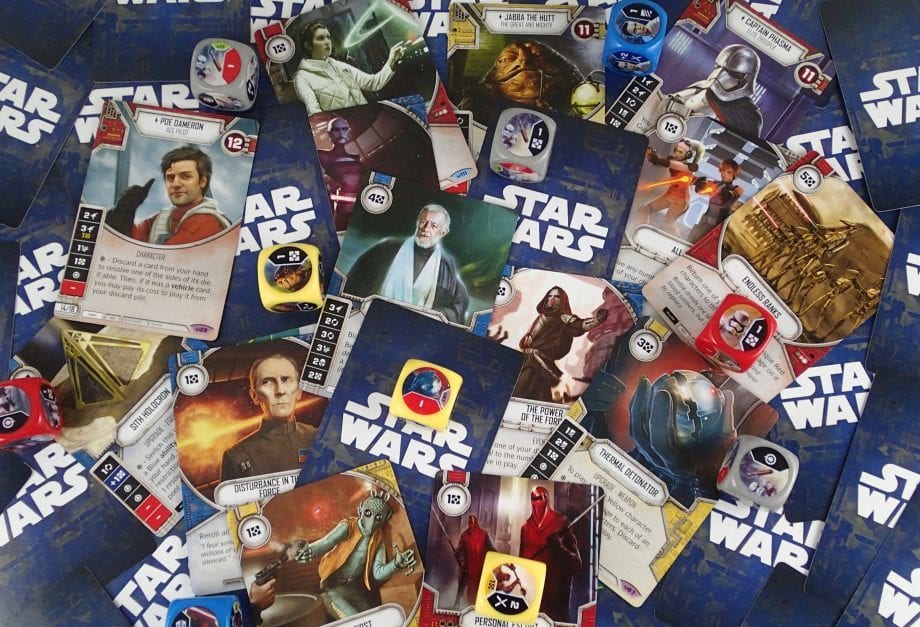 ---
SH Figuarts Mace Windu (Attack of the Clones) – Tamashii Nations
A highly detailed six-inch action figure import from Japan. Over the last two years, the SH Figuarts line of action figures has become my favorite thing to collect. Interestingly SH Figuarts, a product specifically created for adult collectors, is to me much more fun to play with than Hasbro's Star Wars figures, a line created for children. The fluidity of the joints, the swappable accessories, the realistic faces, all these things make SH Figuarts beautiful hand candy. If you like to play with your action figures, specifically posing and setting up fun shelf displays, I would highly recommend picking up an SH Figuarts sometime.

Of all the SH Figuarts that came out this year, Mace Windu tops my list. Really it was probably a tie between Mace and Obi-Wan (Episode I version), but once I found a robe for Mace (borrowed from the Black Series Old Ben figure), it just brought him to a whole new level. The facial accuracy, the color, and texture of the sculpted tunic, the not-plasticky finish, the swappable heads and hands, all make this a stunning collectible. When I look at my shelf, my eye is always drawn first to SH Figuarts Mace Windu.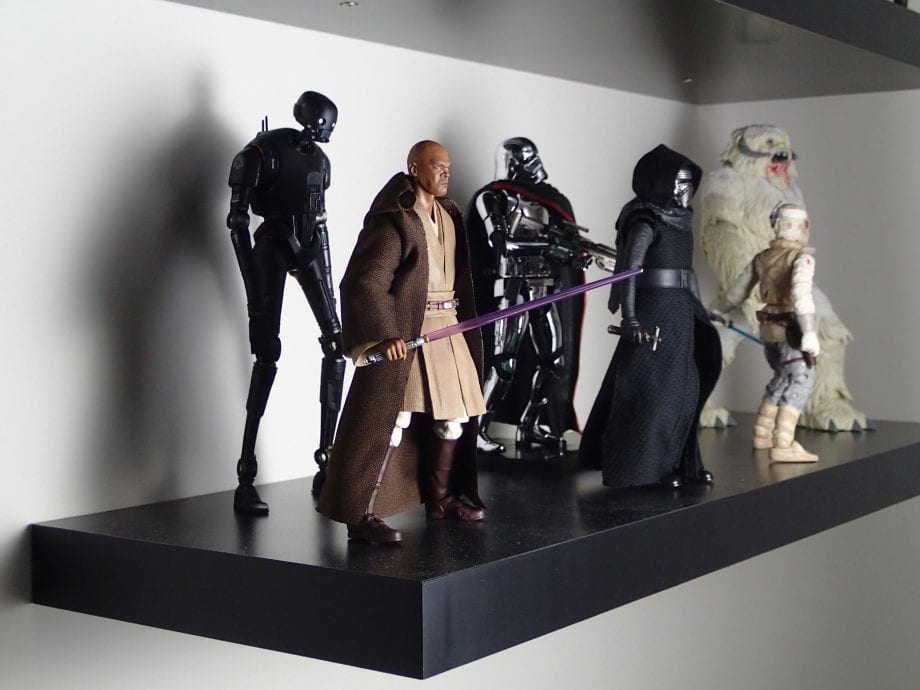 ---
Seeing Rogue One – Lucasfilm
Being able to see a new Star Wars movie every year, as a child of the "Dark Times, is the best. And now to be able to take my son to these is a great memory, it's hard to top that.
Born in 1976, Bill Drewnowski grew up surrounded by Star Wars, the likely reason for his love of a great story. Now a father living in New England, Bill teaches high school English, including courses in science fiction and fantasy. Bill enjoys collecting books, posters, action figures, trading cards (including a huge Magic the Gathering obsession), and of course all things Star Wars. His favorite book is Moby Dick by Herman Melville. You can follow Bill on Twitter @DorkLair and Instagram @TheDorkLair.