In the latest installment of the RetroZap Artist Series, James Volpe merges an upcoming sci-fi epic with a classic.
If you are a fan of 80s sci-fi films, then The Last Starfighter holds a special place in your heart. Here's how this mashup started.
The long-awaited title for the new Star Wars movie was revealed recently and the Internet was full of discussion and debate on what it could mean. Is Luke the last Jedi? The opening crawl from The Force Awakens clearly states, THE FIRST ORDER "will not rest until Skywalker, the last Jedi, has been destroyed." Maybe the title speaks of Luke and Rey together being the last of the Jedi being the lone survivors of the purge carried out at the hands of Kylo Ren and the Knights of Ren.
During this debate, the RetroZap team discussed how the title was reminiscent of The Last Starfighter—Jedi Starfighters and Luke Starkiller, as he was named in the original screenplay of Star Wars. What if Luke was The Last Starkiller? Someone should make that into a poster! Ask and ye shall receive. I went to work and here is the result: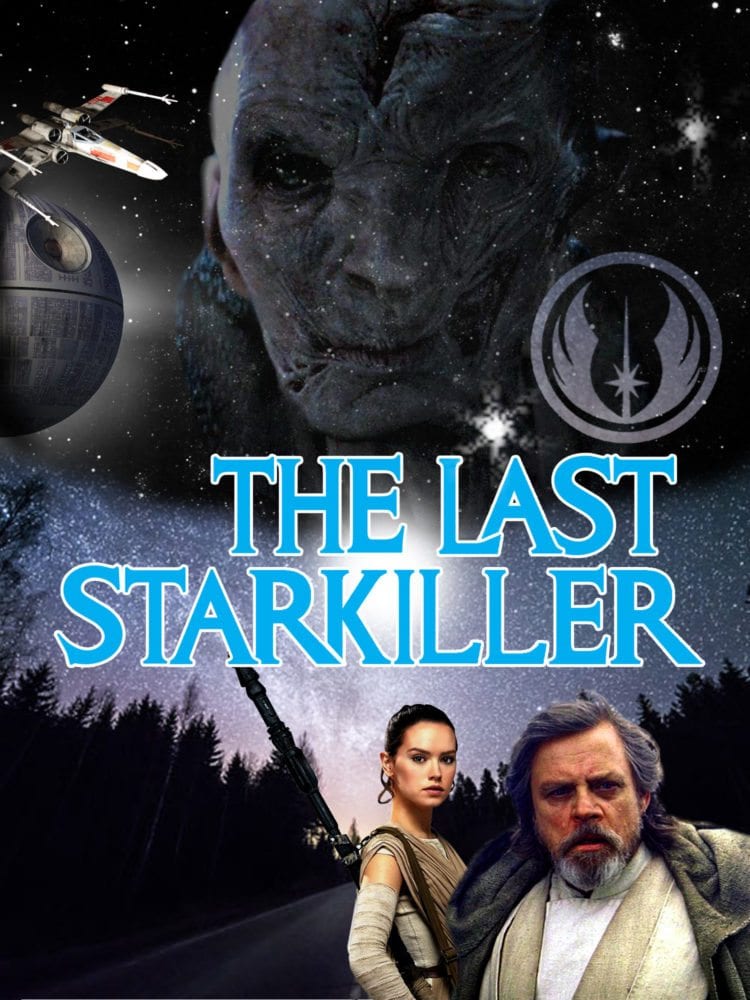 The story of Luke Starkiller, an average teenage farm boy recruited by the rebellion to fight in an interstellar war against the Empire. Soon he will continue his fight against The First Order.
I added Luke as the hero and Rey as his sidekick facing the grand evil, Supreme Leader Snoke. Instead of the planet, I replaced it with the Death Star and an X-Wing in place of the Gunstar fighter.
Another Creation from the Original The Last Starfighter Poster
Upon finishing up the first poster it was suggested by Joe Tavano, from RetroZap and Brews and Blasters podcast, I make an alternate version. This one is based on different poster from The Last Starfighter. I replaced Alex and his Gunstar with Luke and his X-Wing fighter: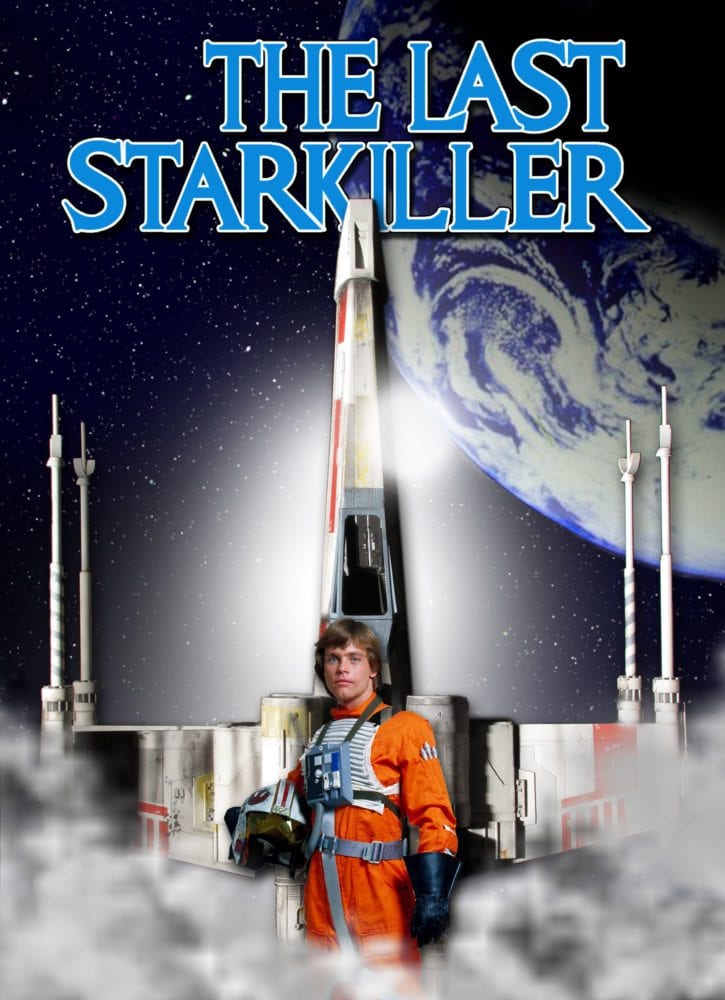 It is only a matter of time until we find out who the Last Jedi is in Episode VIII. Prepare for battle, Starkillers! All will be revealed as the Force wills it. Victory or death!
James Volpe, aka The Ska Geek, is a life-long child of the Force. Born just before Star Wars hit the theaters, he first saw Star Wars and Empire Strikes Back at a drive-in double feature in 1980 as his first silver screen experience. Ever since then, Star Wars has been part of his life and inspires his art work and graphic design. His art work can be seen on the RetroZap network: Brews and Blasters logos, Ki Adi Monday shirts and promo video, Starships, Sabers and Scoundrels banner and various others. His podcast, The SKA GEEK Podcast, combines his two favorite things, being a geek and listening to ska music. Find him on twitter,, facebook and his website.