PlayStation Experience (PSX 2016) has come and gone, but Sony refuses to let go of a past that its fans so desperately wish to see make a return.
Events like PlayStation Experience (PSX 2016) tend to focus on the future of the gaming industry. This includes titles with cutting-edge graphics, unique gameplay mechanics, and–more often than not–based on established franchises. While that last part can often be seen with cynical eyes, it can also just as quickly roll back with tears of nostalgia. In the case of Sony during their keynote, you have to ask, "Why not both?"
This past Saturday's keynote had its fair share of exciting moments one after another. There were the heavy hitters by Naughty Dog, what seems like one trailer too many for Horizon: Zero Dawn, and the latest bit of content rolling out for Destiny. What really caught my eye, however, were the bevy of retro gaming related releases we can look forward to. The adage "what's old is new again" certainly comes to mind.
Classics Revisited
The return of a classic franchise can be sullied if not done right, but based on what was seen we won't have to worry much there. Whether it's a straightforward port of the classic fighting game Garou: Mark of the Wolves, a slick remaster from the ground up with Crash Bandicoot N. Sane Trilogy, or simply a "Retro Mode" to bring you back to those glorious Super Nintendo days in MLB The Show 17 there was plenty to love. It seems that Sony has not only catered to the average gamer but the old school fans as well this time around.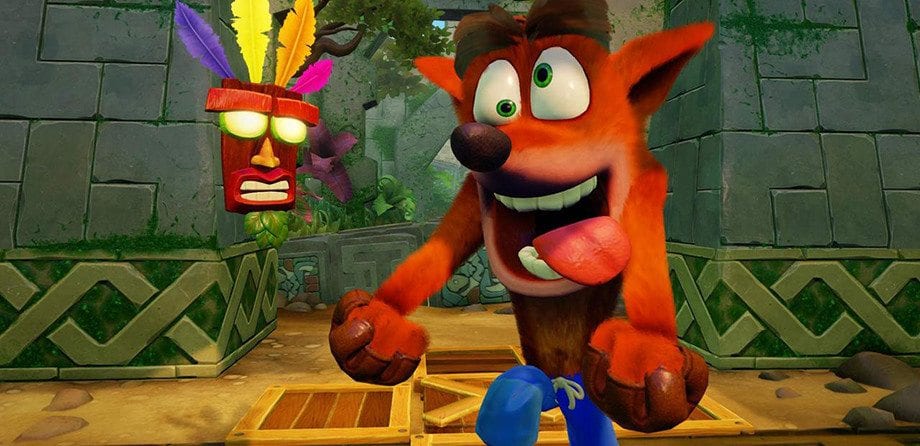 Seeing the return of a beloved series falls under that admiration also, especially when talking about Marvel vs. Capcom. Rumors were running hot leading up to the show, and it all started from some supposed leaked imaged that looked shaky at best in terms of their validity. As much as I would have loved to see a Marvel vs. Capcom 4, there's no way it could happen, right?
Marvel vs. Capcom 4 and Windjammers?!
Well, we were half right. The announced Marvel vs. Capcom: Infinite represents not only a reboot of the frantic fighting game franchise but also a call back that retro gamers can appreciate. Not only are we seeing a scale back from 3v3 to 2v2 play, but also a return of the Infinity Stones mechanic that hasn't been used since Marvel Super Heroes back in 1995.
Probably the most unlikely announcement, however, was seeing the return of fast-paced, disc-tossing Neo-Geo sports title Windjammers. Game company DotEmu has made it their mission to preserve beloved titles from years past such as Final Fantasy III and Metal Slug X, but this would have been one of the last games I'd expect to see get a port over to modern consoles. Not as surprising was the long line of people I kept seeing to play Windjammers on the PSX show floor. It's still as fun as ever.
Along with a collection of the Crash Bandicoot games, we are also receiving a bundle of games from another classic PlayStation franchise in WipEout Omega Collection. This along with the remasters of PaRappa the Rapper, Loco Roco, and Patapon is a good sign from PSX 2016 that Sony is looking to dive back into their classic catalog of games and give the fans what they want.
If there's enough interest, you better believe the door is open for proper sequels. At the very least, there's plenty to appreciate and play here no matter which gaming era you hold dear.