James Volpe takes a deeper at the Prototype Boba Fett armor in this edition of the Retrozap Artist Series.
The Legend of Boba Fett began through the preliminary sketches of legendary concept artist Ralph McQuarrie. Originally the suit armor was white as Fett was supposed to be a type of super storm trooper and not a bounty hunter at all. Further along in the development the vision for this character changed.
"I was sitting in a meeting with George, doodling on a piece of paper while taking notes. He was talking about Hoth, and I was thinking about a costume for that. When George saw this sketch, he said, 'that would make a good bounty hunter. Develop it and make it a guy with all kinds of gadgets on his suit — rockets and so forth — to defend himself with.'"
— The Art of Ralph McQuarrie (April 2007)
No Disintegrations
I first saw the white armor in the Star Wars 30th Anniversary McQuarrie Concept Boba Fett Action back in 2007 and had to have it. After that I set out to track down the Walgreens exclusive 6" Black Series Prototype Boba Fett I now have sitting on my desk. I see him everyday at work and decided to do a sketch of this figure. This time around, I wanted no disintegrations. I am presenting the White Armor Boba Fett done in a pencil sketch and inked with no digital clean up.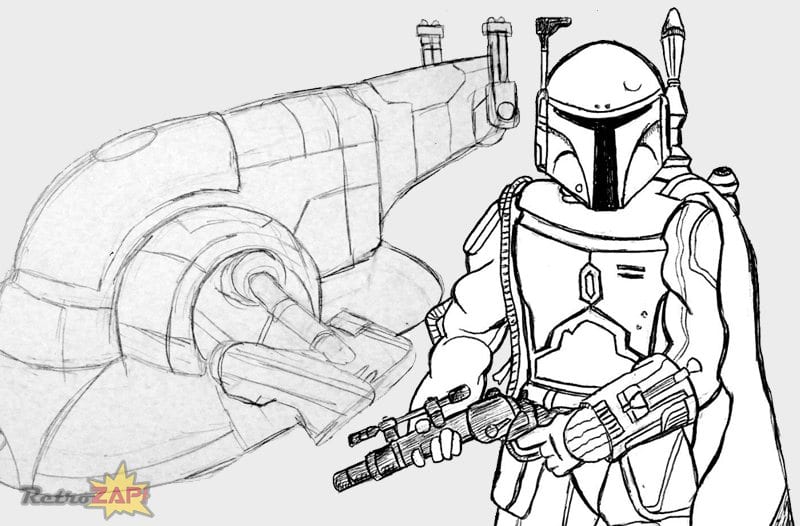 Behind the Scenes
I started by doing a rough sketch with a pencil on plain printer paper.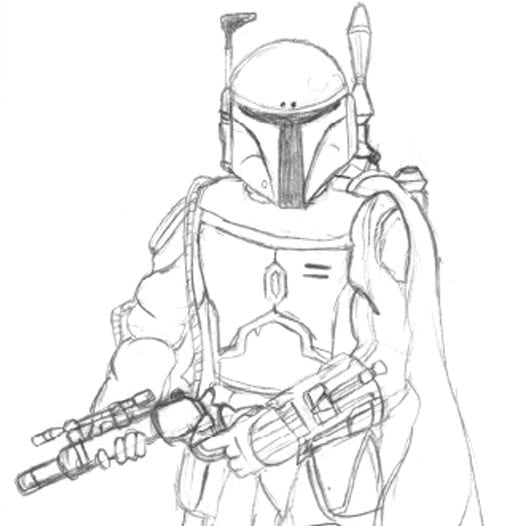 Then I went over the drawing with heavier lines using a pencil.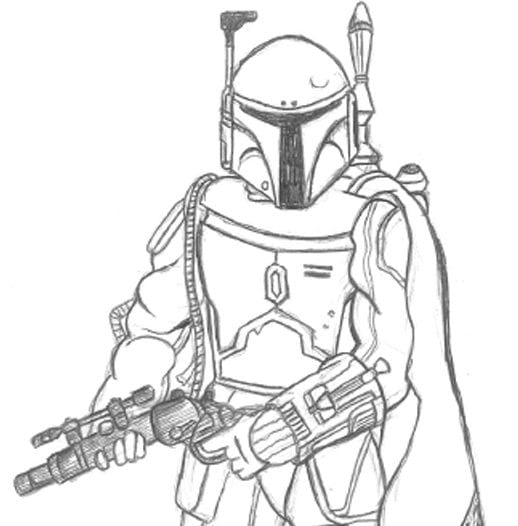 After I was satisfied with my drawing, I used an ink pen to fill in the drawing.
Once the inking was done, I used an eraser to remove any pencil marks.
I then decided to do a concept drawing of Boba Fett's ship, Slave 1, for a nice background to complete my drawing.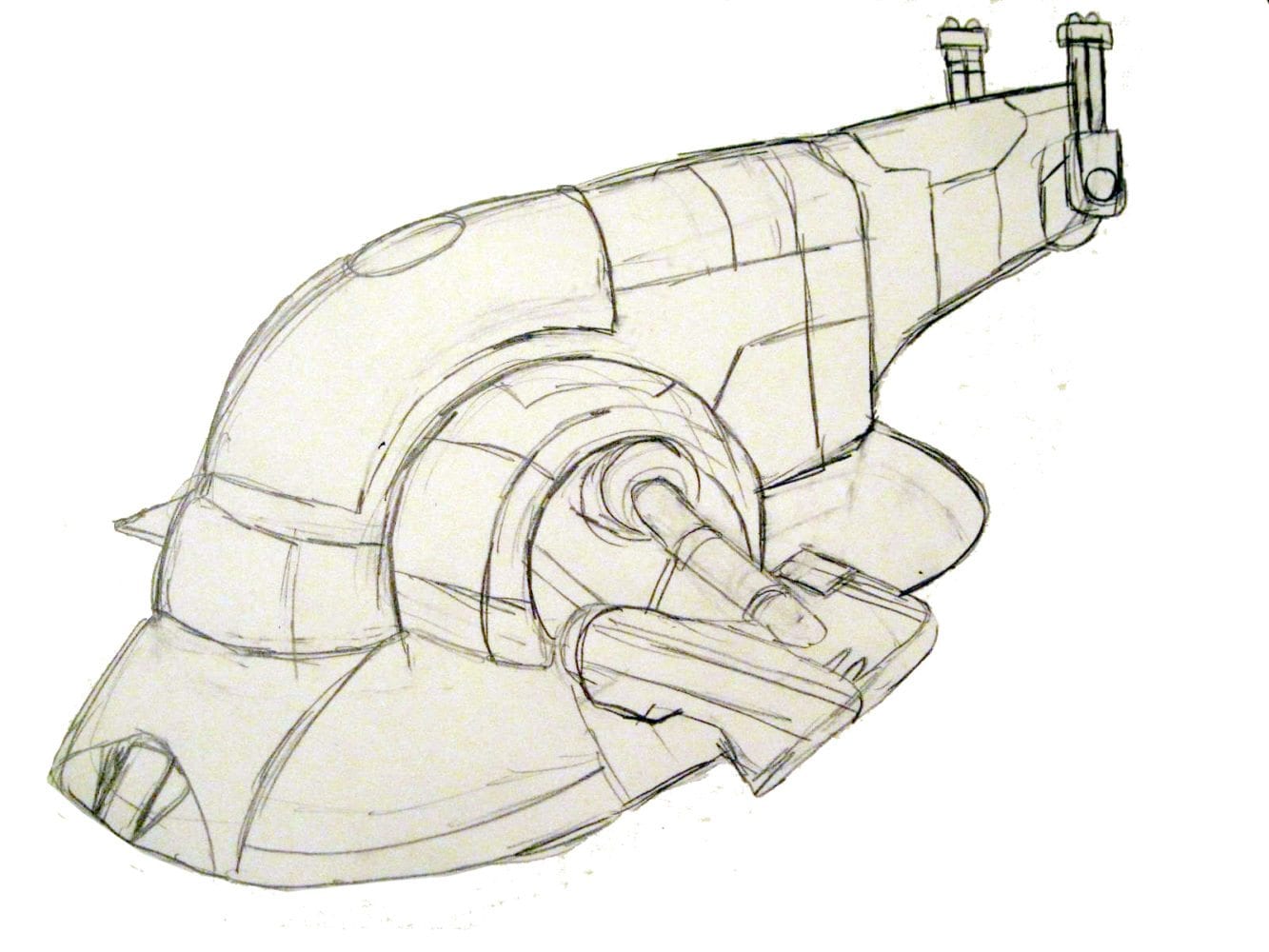 Boba Fett will always be my favorite Star Wars character. A movie might not be in the works for Lucasfilm but I am very hopeful to catch a glimpse of him in the new Solo Star Wars movie. Even a short scene would be really cool.
For more about #FettQuest, check out this great Artist Series article.
James Volpe, aka The Ska Geek, is a life-long child of the Force. Born just before Star Wars hit the theaters, he first saw Star Wars and Empire Strikes Back at a drive-in double feature in 1980 as his first silver screen experience. Ever since then, Star Wars has been part of his life and inspires his art work and graphic design. His art work can be seen on the RetroZap network: Brews and Blasters logos, Ki Adi Monday shirts and promo video, Starships, Sabers and Scoundrels banner and various others. His podcast, The SKA GEEK Podcast, combines his two favorite things, being a geek and listening to ska music. Find him on twitter,, facebook and his website.