Respawn and Lucasfilm are proud to reveal a new Jedi-based Star Wars game coming out this November. In hiding, the Jedi must remain.
Lucasfilm and Electronic Arts' Respawn Entertainment revealed Star Wars: Jedi Fallen Order, a new video game where the player will get to play a Jedi, will be coming out on November 15 of this year.
Meet the Panel
The panel which was hosted by David Collins included Vince Zampella (Respawn CEO), Stig Asmussen (Game Director on Fallen Order), Aaron Contreras (Narrative Lead on Jedi Fallen Order), Kasumi Shishido (Producer at Respawn), and Steve Blank (Director of Franchise content and strategy in Lucasfilm Story Group).

Jedi Fallen Order is a single-player story-based game developed by Respawn, sans microtransactions and or loot boxes, said Vince Zampella.
For Respawn, which released the free-to-play Apex Legends in February, Fallen Order will be the second major launch this year. Zampella beamed as he spoke about the "honor" he had in helping to create Medal of Honor, Call of Duty, Titanfall, Apex Legends — and now he is just as proud to be involved with Star Wars: Jedi Fallen Order.
Zampella also said it would be a "melee action game, where you wield a lightsaber and Force powers," which makes sense considering the story of the game. "This is about being a Jedi," Zampella said.
Star Wars Jedi Fallen Order takes place after the events of Star Wars: Revenge of the Sith. The main antagonist is the Second Sister Inquisitor. A new Jedi, a Padawan named Cal Kestis, played by Cameron Monaghan, survived Order 66. He hides in plain sight hoping to keep the Jedi Order alive. Players are introduced to Cal on Bracca, a brand-new Star Wars planet and one of several new locations in the game.
Meanwhile, Cal is hunted by the Empire as it increases in strength. Cal, accompanied by BD-1, his faithful droid, has to decide when to use his Jedi powers, as doing so will expose him to the hunters like the Inquisitors. Much like how Maul refrained from using his skills to stay hidden. The game will introduce a lot of new planets and characters. The gameplay will be about "thoughtful combat," where you size up your enemies and use the powers that you have to defeat them.
Check out the Trailer!
"I started getting choked up, watching everybody's reaction to the trailer," said Steve Blank, "It's an absolute labor of love."
Although gameplay hasn't been introduced yet, Zampella says, Respawn understands how massive the Star Wars audience is and wants to make sure gameplay is easily learned, but with practice, can be mastered. "So for us, it's important that we strike that right balance."

For Respawn, this is a tremendous opportunity to become even better known as a game studio. With this high power is going to come great responsibility. Apex Legends has become an animal that Respawn has to feed, as players are demanding new content and Respawn is working on it. However, Star Wars fans are an order of magnitude more demanding, and Respawn has to make sure it gets everything right.
"Here we are, this is real, and it doesn't get any bigger than this," said Stig Asmussen. Zampella said, "It takes a village to raise a Jedi. Everyone at the studio is a huge fan of Star Wars. I'm honored to be part of the team."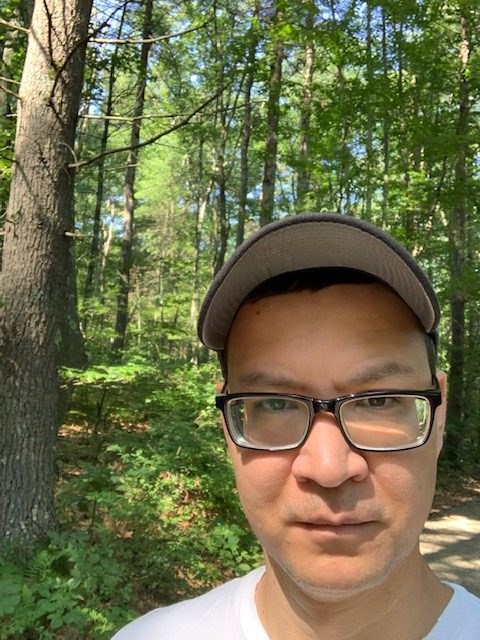 Once upon a time in a town no one's heard of, there lived a boy who enjoyed Star Wars from the quiet of his bedroom. A time came when a new comlink allowed the boy to hear that there are others like him. Overjoyed, the boy wanted nothing more than to join in the conversation. So he did. The rest is HIStory. Besides Star Wars I also enjoy Marvel and Game of Thrones (I dabble in all sorts of geeky fun). You can find me on the couch watching one of several streaming services, reading or writing. Let's go, Bruins!