A legend surfaces in Poe Dameron #20.
This article contains plot details for Poe Dameron #20.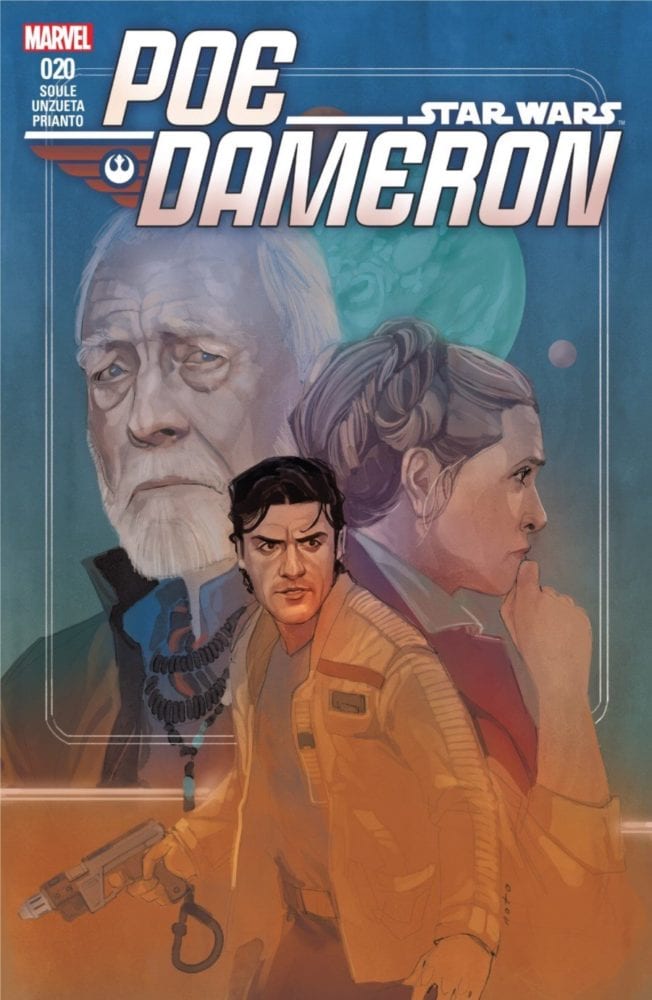 Poe Dameron #20
Writer: Charles Soule | Artist: Angel Unzueta | Colorist: Arif Prianto | Letterer: VC's Joe Caramagna | Cover Artist: Phil Noto | Assistant Editor: Heather Antos | Editor: Jordan D. White
Poe Dameron began with General Organa tasking Poe with finding Lor San Tekka. Leia hopes that Lor might lead them to her brother Luke Skywalker. Despite finding clues as to San Tekka's whereabouts, Poe and Black Squadron have been distracted by other missions rescuing Resistance operatives or fighting First Order agents. Things change when Lor San Tekka emerges on Cato Neimoidia. Now, Poe and his squadmates prepare for a mission they hope ultimately leads them to Luke Skywalker in Poe Dameron #20.
Lor San Tekka the Bank Robber
Admittedly, audiences of The Force Awakens saw precious little of Lor San Tekka in the movie. Furthermore, there has been precious little written about him beyond the film. He is known as the leader of the Church of the Force and a village on Jakku. Plus, he had a map fragment that eventually lead Rey to Luke Skywalker.
Despite what little is known about him, San Tekka hardly gives the impression as a man with infiltration skills. Yet, that is exactly what he does in the opening pages of Poe Dameron #20. A mysterious figure is among the tourists receiving a tour of the palace of Lott Dodd on Cato Neimoidia. As the tour continues, this mystery being falls behind and covertly dispatches droids. Then, activating some sort of cloaking technology, he blends in with his surroundings.
After some time passes, this figure makes its way into the inner confines of the palace where his droids have incapacitated the guards. His cloak protects him from the laser containment system of a rare artifact. However, before he has the opportunity to do anything with this prize, the guards corner him and reveal him to be Lor San Tekka. Who knew Lor was so skilled? It is little moments like this that add to the intrigue of the character without delving into painstaking exposition.

The Artifact
What is this artifact that Lor San Tekka infiltrated the palace for? Lor San Tekka doesn't say what it is or what brought him to Cato Neimoidia to find it. It is a sphere. In addition, the most important detail revealed to readers was that it was "crafted using both the dark and light sides of the Force, and clearly designed to be operated by both sides at once." However, he doesn't know its purpose. He can only imagine what it might be.
This begs the question, what made him think to look for it all? How did he even learn of it? Soule wrote a fascinating bit of intrigue here. One can only wonder if it will tie into The Last Jedi at all or if it is a creation for the comics only. Regardless, it was significant enough that Lor San Tekka risked capture for it, and captured he was.
Black Squadron
Beyond Lor San Tekka's misfortune, the rest of the issue largely concerns itself with preparing Black Squadron for their next mission. A few other things happen in the lives of Black Squadron along the way as well. First, BB-8 arranged for the repair of Poe's black X-Wing. In fact, BB-8 appears to have a droid girlfriend that made this possible. Her name is IVEE, and her existence was a surprise to Poe, but he was happy for BB-8.
Things aren't so great for Snap Wexley and Kare Kun however. Kare came to the realization that she and Snap are too close. That closeness keeps her from committing to the Resistance completely. She fears that if her head isn't a hundred percent in the game, the Resistance might suffer. Therefore, no matter how painful it might be, she tells Snap they need to take a break for now. Snap questions the logic of this. If they can't indulge in their romance, then what are they fighting for?
Meanwhile, Jess Pava confronts her ongoing problem with the Resistance's astromechs. More specifically, the droids of the Resistance overreacted to Jess's loss rate where droids are concerned. Things are so bad that Jess is known as "The Great Destroyer" by the droids. In an effort to remedy the problem, Zari, another Resistance pilot, assembled the droids to address the problem. However, before the intervention proceeds, and interruption by Threepio allows the droids to scramble.
A Stroke of Luck
While the Resistance bustles below her, General Organa contemplates the shortage of luck the Resistance has with Admiral Statura. Luck is actually a metaphor for the state of the Resistance. Leia compares the history of the Rebellion and the Resistance. In the days before the destruction of Hosnian Prime and the Republic itself, things in the Republic were good. The First Order is not a clear and present threat. Therefore, the Resistance experiences difficulties in recruitment, funding, and acquisitions. They cannot afford any mistakes.
By comparison, Leia comments that the galaxy had decades of atrocities committed by the Empire. When the Rebellion started, people were eager to join. While this is a good point, it seems Leia forgets some of the struggles of the Rebellion. Certainly, recruitment was made easier. However, the Empire was already enormous. Even with more abundant resources, the Rebellion was outmatched by the might of the Empire. The Rebellion and the Resistance were both major underdogs.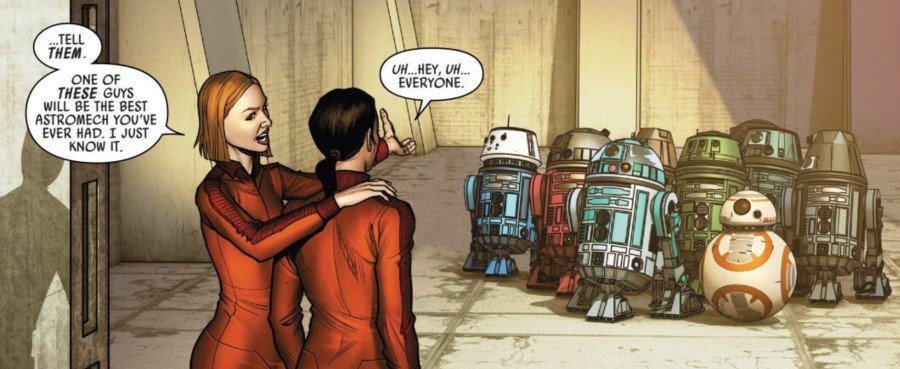 A Stroke of Good Luck
Despite Leia's gloomy evaluation of the state of the Resistance, she receives a bit of news. One might call it good luck. At long last, they have a firm lead on the location of Lor San Tekka. Granted, he is under arrest and waiting trial. However, if the Resistance retrieves him, then they just might find Luke Skywalker. The general belief is that with a Jedi on their side, the First Order is doomed. With that, Black Squadron has a new mission.
Concluding Thoughts on Poe Dameron #20
Poe Dameron #20 is not the most action-packed issue of the series. It is a transitional issue that sets up the current story arc. Regardless, it is still an interesting read. The panels featuring Lor San Tekka add scintillating detail to his character. In addition, the artifact he discovered is very intriguing. Although Black Squadron is out of sorts for various reasons, they now have a mission capable of bringing them back together. Soule's writing was clever, and the occasional bits of humor were welcome additions. He understands Poe's character very well. Unzueta's art is spectacular as well. Poe Dameron #20 is a great start to the new story arc.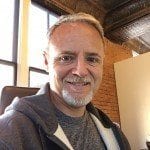 Dennis Keithly is a graduate of the University of Missouri, North Texas attorney, husband, father of two, and co-host of Starships, Sabers, and Scoundrels. In addition to Star Wars, Dennis is a fan of science fiction, fantasy, and super heroes in general. When not engaged in fictional universes, Dennis is reading a good book or watching the NHL, football, or studying the NFL draft.