Bill creates a captivating moment with Luke and a Gonk droid that look like a deleted scene.
The first wave of The Black Series 6″ line still stands above all the other waves in terms of quality and value; Darth Maul, R2-D2, Sandtrooper, and Luke Skywalker (X-Wing Pilot) were all excellent figures and came fully equipped with lots of accessories.  A common complaint about later waves is that corners have been cut on this "definitive" collectors line, with frequently lackluster paint and accessories.
The Gonk droid is a custom 3D-printed model by Prometheus Rising Heavy Industries, a great little figure with articulated legs and a rusty paint job.
With this image I imagined Luke needing to bring a power droid to his stranded X-Wing, and it just won't keep up the pace, so Luke is constantly looking back to check and complain.  I'm still a beginner when it comes to photographing action figures, so any time I get a pose to look the way I imagined it in my head is a win.
Check out my Twitter for a chance to win a Black Series 6 Inch Captain Phasma (ends 11/18).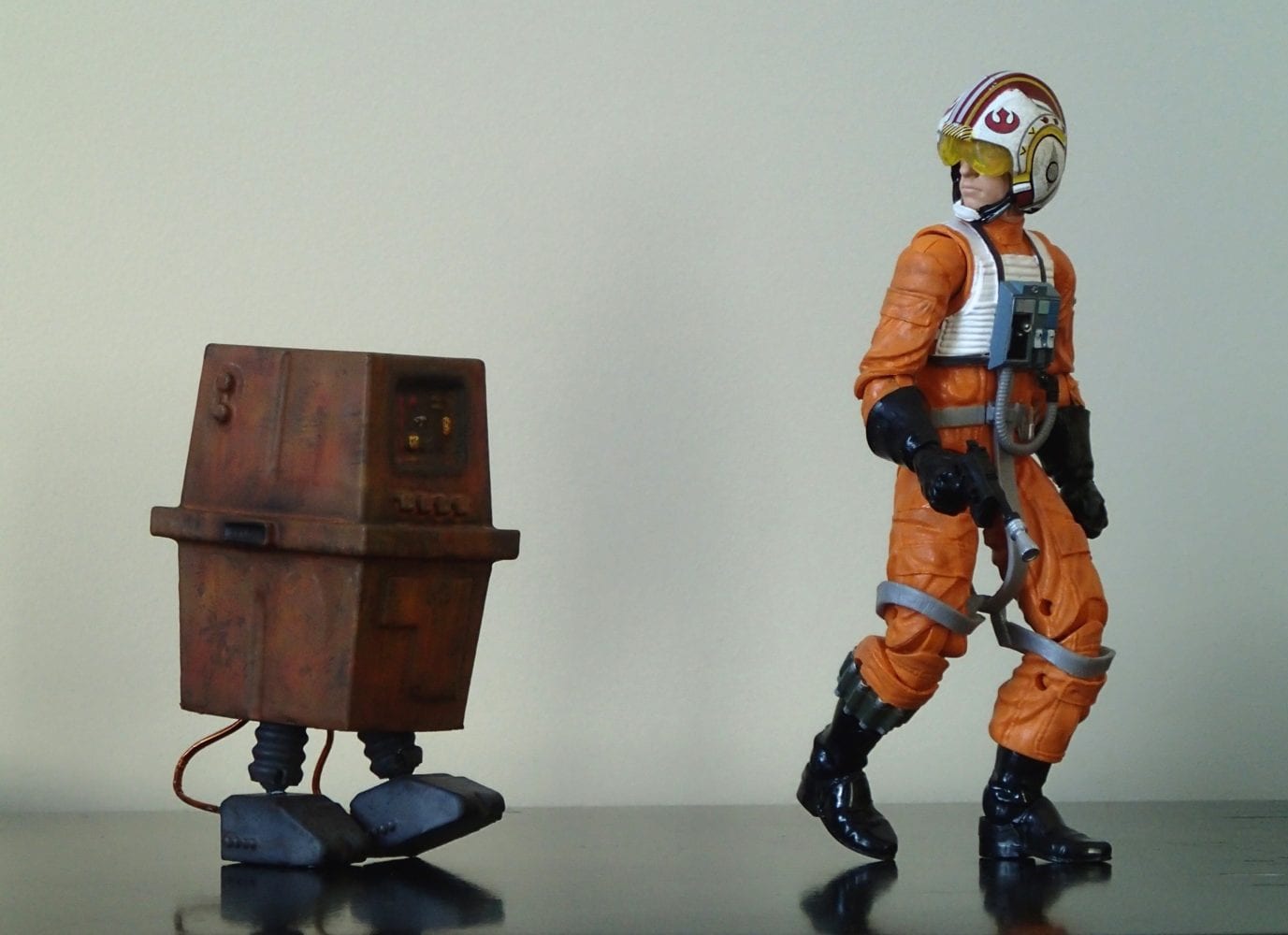 Born in 1976, Bill Drewnowski grew up surrounded by Star Wars, the likely reason for his love of a great story. Now a father living in New England, Bill teaches high school English, including courses in science fiction and fantasy. Bill enjoys collecting books, posters, action figures, trading cards (including a huge Magic the Gathering obsession), and of course all things Star Wars. His favorite book is Moby Dick by Herman Melville. You can follow Bill on Twitter @DorkLair and Instagram @TheDorkLair.