Bill pits Marvel Legends Spider-Man up against Marvel Select Carnage in the long overdue return of Photographic Plastic.
It's all about Spider-Man and Carnage this week! Read on for how Bill composed this amazing photoset.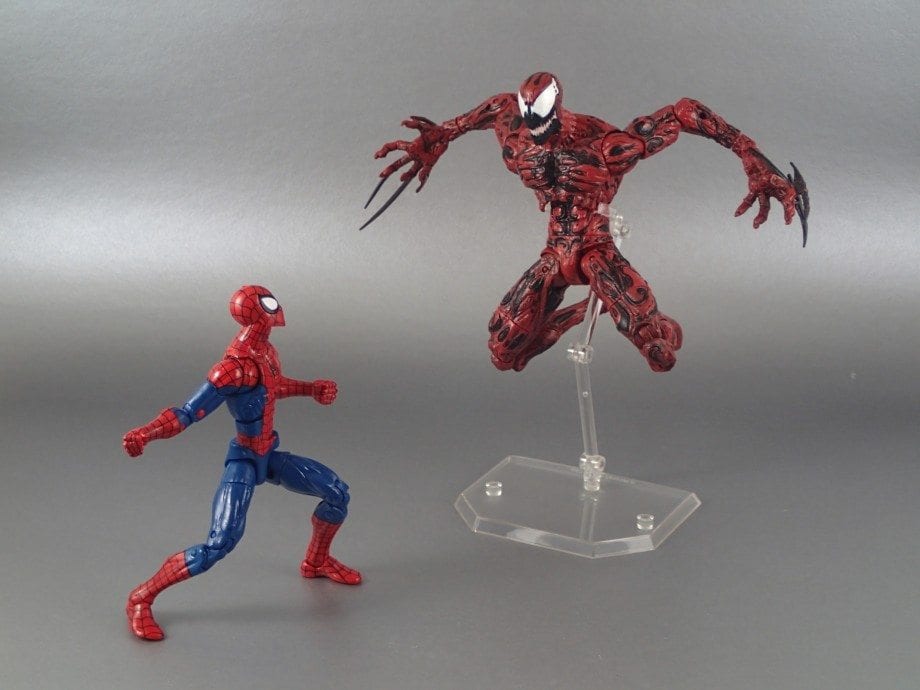 I'm primarily a Star Wars collector. I don't have a ton of figures from other properties. But lately The Black Series, my usual brick-and-mortar chase hasn't been doing it for me. So I've started dabbling in Marvel Legends. Between the dozens of releases per year, and the build-a-figures, this line always has something for me to be on the lookout for when I'm buzzing though Target or Walgreens for seltzer or diapers.
Marvel Legends are the big brother to The Black Series. Super-articulated, six inch figures, with a $20 price point, many of them are based on live-action cinematic humans. Hasbro has been producing Marvel Legends since 2007, six years prior to wave one of The Black Series. They are in many ways on the same level as each other, and aside from the build-a-figures, collecting them is a similar experience.
Marvel Select on the other hand is a whole different type of figure and experience. Diamond Select Toys (sister-company to Diamond Comics Distributors) produces these slightly larger-scale figures. Marvel Select are sold at comic shops and online specialty retailers. They are around seven inches tall, and therefore generally do not fit in well with the popular 1:12 scale of Black Series and Marvel Legends.
The Photos
The figures featured in this week's photos are Marvel Legends Spider-Man (from the 2015 Hobgoblin build-a-figure wave) and Marvel Select Carnage. These two figures have been out for quite a while now. "Pizza Spidey," as he is known in the action figure community is a fan favorite with bright comic book colors, good poseability, and lots of accessories. He's actually not very easy to find any more, your best at this point probably being a small-town Walgreens or paying twice retail on Amazon or eBay. Carnage is also a great figure but for different reasons. This is only my second Marvel Select figure (the first being Thor with spinning hammer), but what this line seems to lack in articulation, it makes up for it in sculpt and paint. This is a gritty figure with dark accents within the detailed Symbiote sculpting.
If you enjoy toy photos, be sure to check out some truly talented figure photographers, such as the amazing Oliver Box, on Instagram.
Let me know what you think: @LostStarWars on Twitter, Instagram, and Reddit.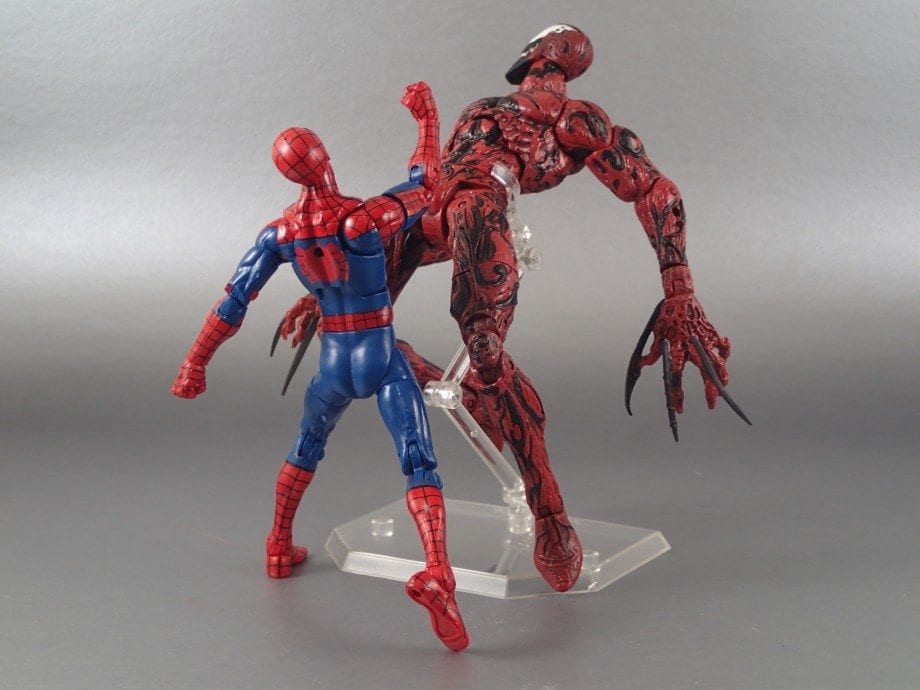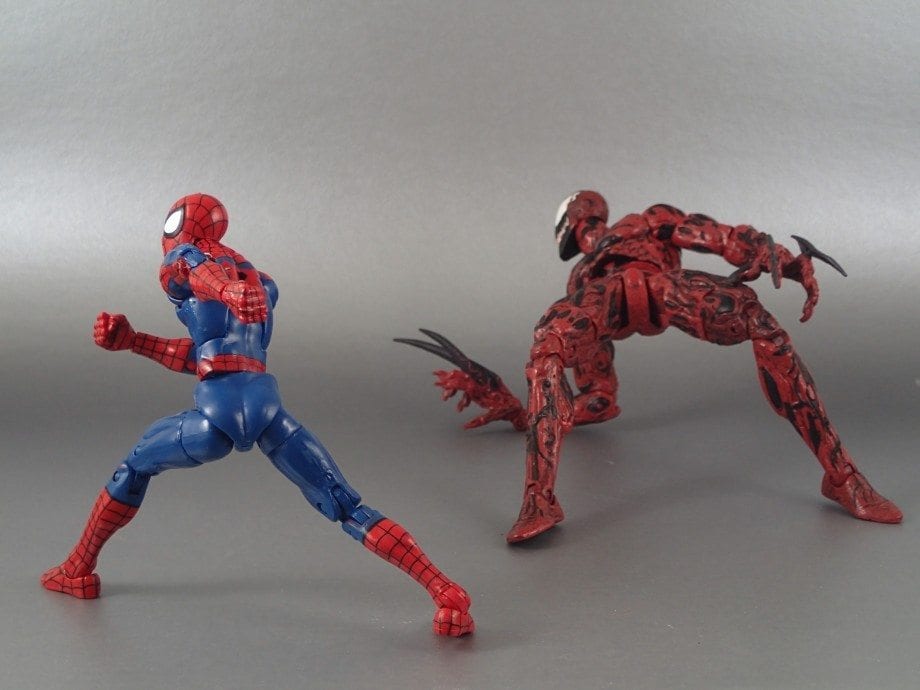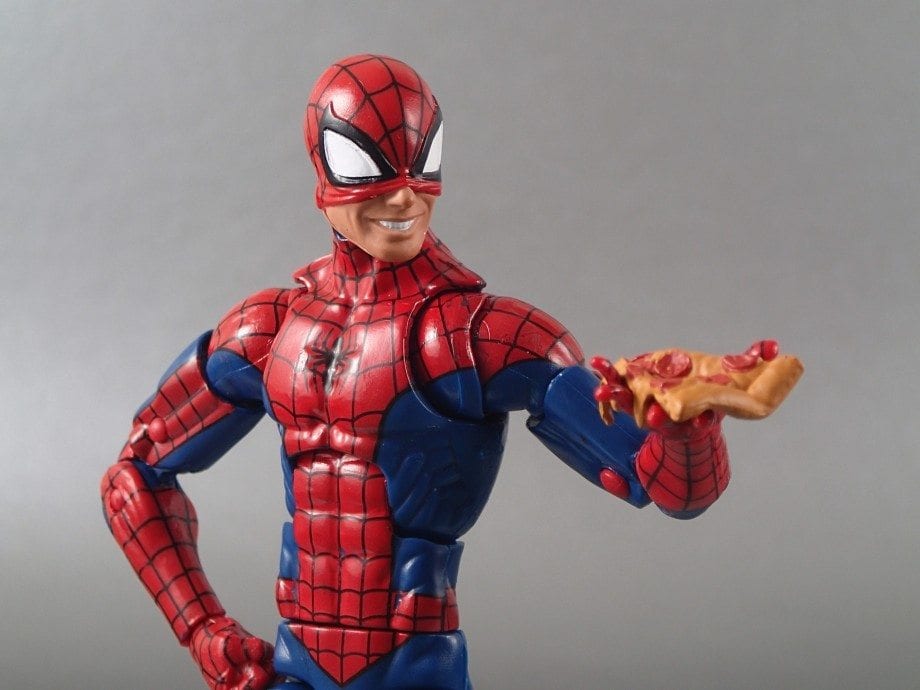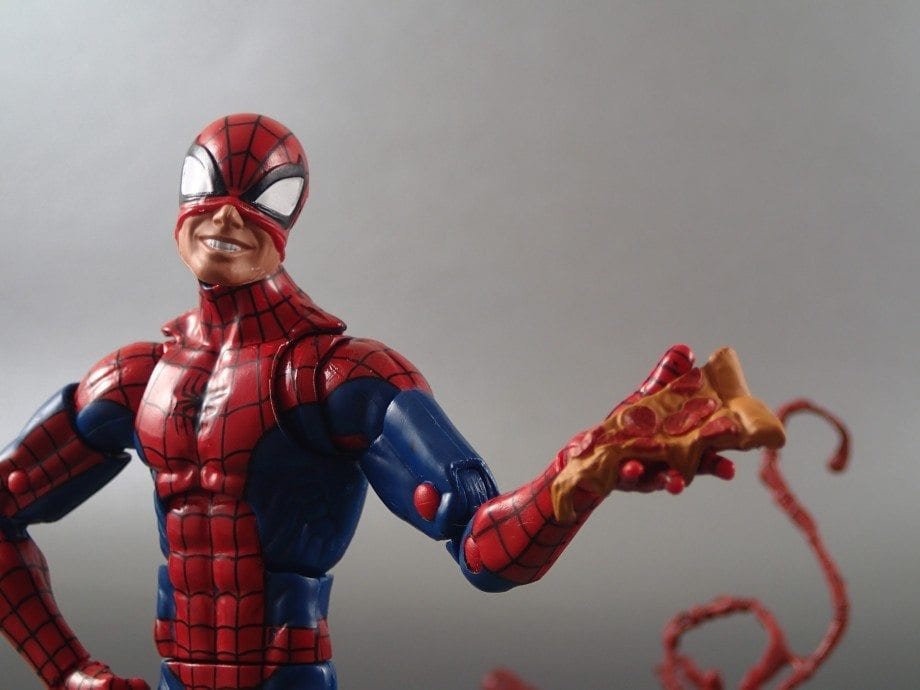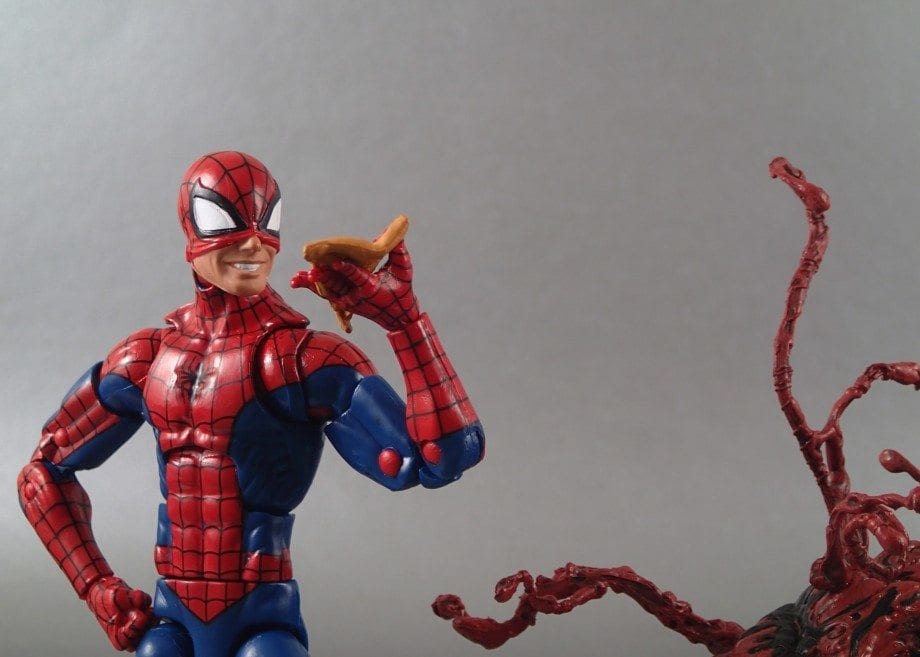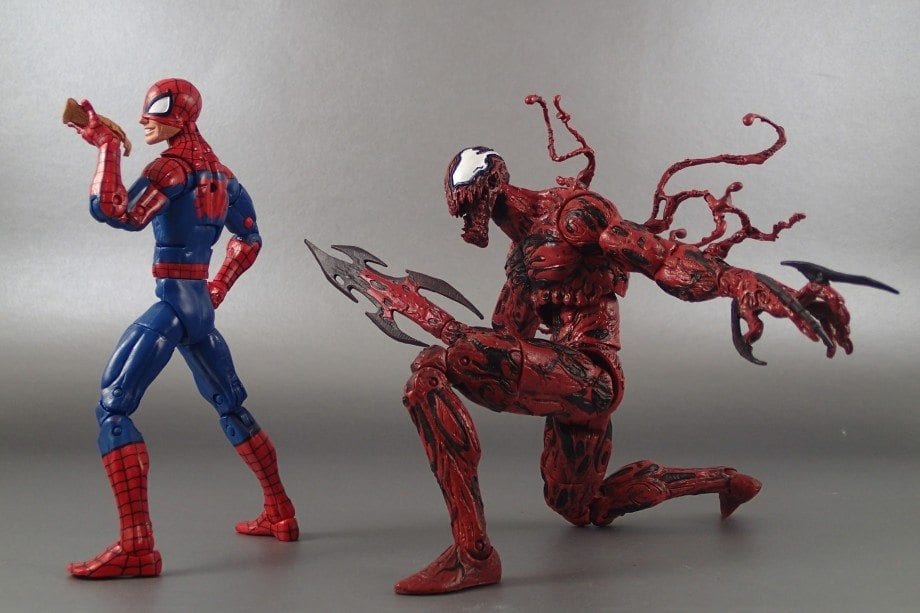 Born in 1976, Bill Drewnowski grew up surrounded by Star Wars, the likely reason for his love of a great story. Now a father living in New England, Bill teaches high school English, including courses in science fiction and fantasy. Bill enjoys collecting books, posters, action figures, trading cards (including a huge Magic the Gathering obsession), and of course all things Star Wars. His favorite book is Moby Dick by Herman Melville. You can follow Bill on Twitter @DorkLair and Instagram @TheDorkLair.