Bill snaps some photos of SH Figuarts Mace Windu and shares a few links and tips for finding action figure imports from Japan.
SH Figuarts Mace Windu is here to restore balance to the shelf. I had been sitting on this figure for a while because I planned to wait until I picked up Jango Fett. But I still do not have Jango because I held out for a deal. As such, I thought it was about time I played around with one of the most legendary Jedi Masters of all time.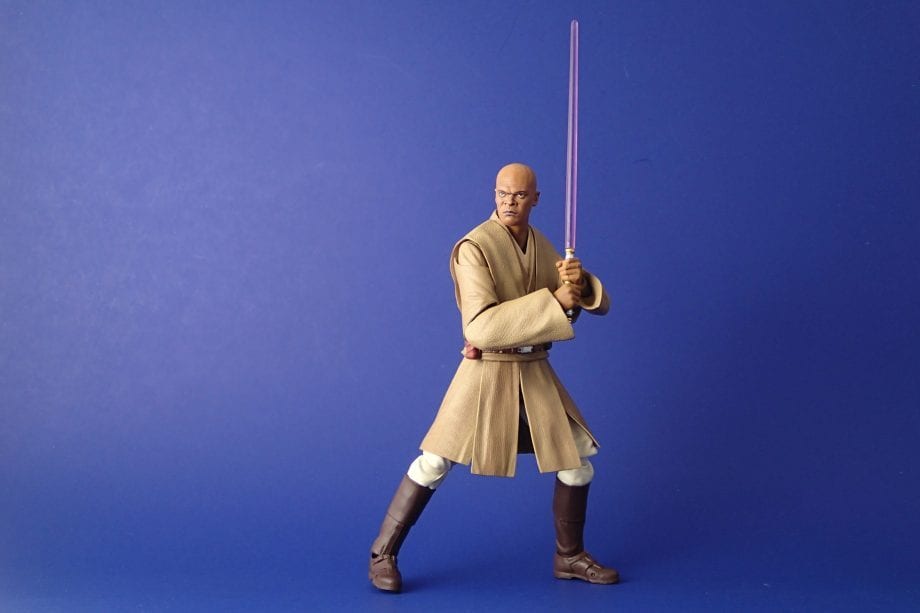 SH Figuarts Mace Windu
SH Figuarts Mace Windu is a solid effort from Tamashii Nations. It is not their best, and I do have a pretty major gripe. I recommend the figure, but I do kind of wish I had waited for a discount.
One of my top picks from the line is Padawan Kenobi. And much of what I enjoy about Obi-Wan is present in this Mace figure. The sculpted detail in the Jedi robes is everything I love about soft plastic clothing on action figures. The textures and layering are finely detailed, and the color is perfect.
The facial likeness is almost creepy in its accuracy. Photographs do not do it justice because they pick up on the pixelation of the digital printing process. But trust me, in person SH Figuarts human faces are mind-blowing, and Mace Windu is no exception. Of the two heads that were included with this figure, I prefer the slightly angry version. The proportions seem slightly better, and the expression lends itself better to action poses.
The worst part of this figure, and a big bummer, in my opinion, is that his ankles do not rock inward enough. With SH Figuarts I have come to expect a full range of movement. The fact that he cannot stand flat-footed at a wide-stance frustrates and disappoints me. It's not enough to make me regret my purchase, but it knocks that value-feel down a bit, especially with the ever-increasing prices for U.S. buyers.
Import Advice
With the strengthening Yen over the last twelve months, value-per-dollar has indeed become an issue for me with the imports. A year ago a pre-ordered SHF cost between $40 and $50 shipped. Today that range is more like $50 to $60. The strong Yen plus some recent changes in Japanese shipping has led to these increases.
These costs have led me to make two changes in my import collecting strategy. First, I am no longer committed to staying complete with the SH Figuarts Star Wars figures. It is just too expensive. And second, looking ahead, I plan to forego the pre-orders in favor of taking my chances with the post-release market. Pre-orders no longer sell out like they used to, and oftentimes import sites will have clearance sales. This very Mace Windu figure was recently available on CDJapan for about $35 shipped.
Who knows what the availability will be like a year from now, but my advice for the next few months would be to wait for a deal. If you absolutely want to guarantee that you won't miss out, pre-order, but if you are at all on the fence, I say wait it out.
Here are a couple spots that you can follow hear about deals and discounts when the happen:
Those are my two favorite spots to get up-to-the-minute info on imports.
Enjoy the photos, and don't forget to look me up @LostStarWars on Twitter, Instagram, and Reddit.
SH Figuarts Mace Windu
---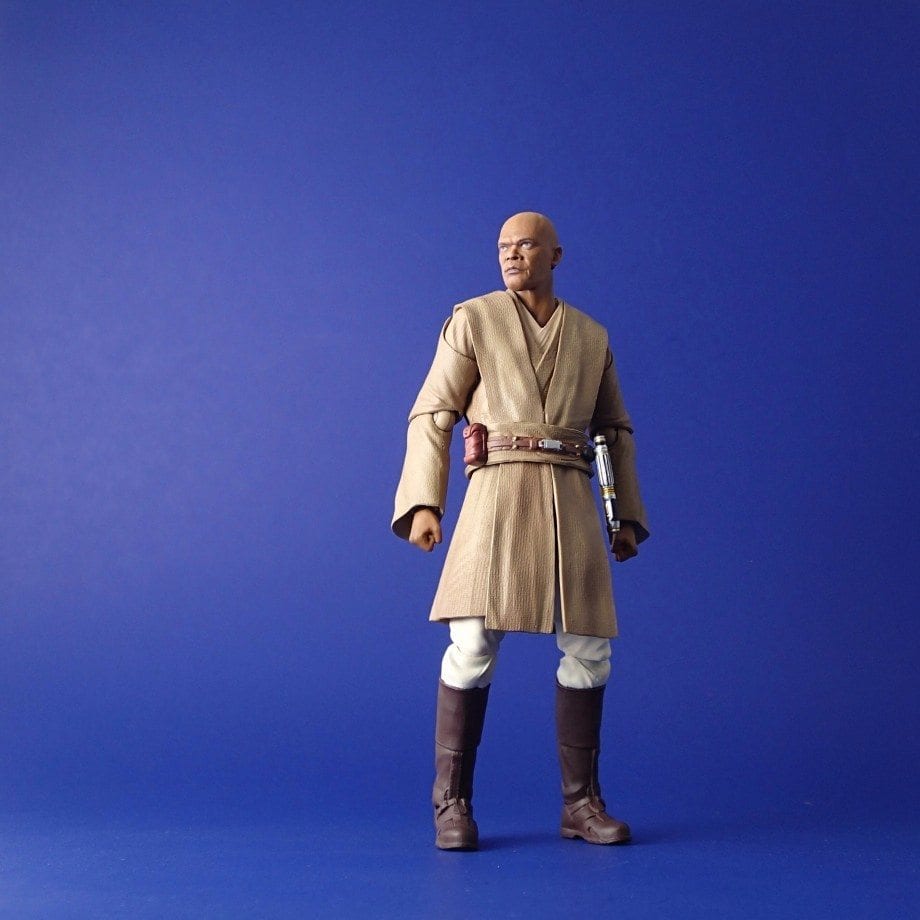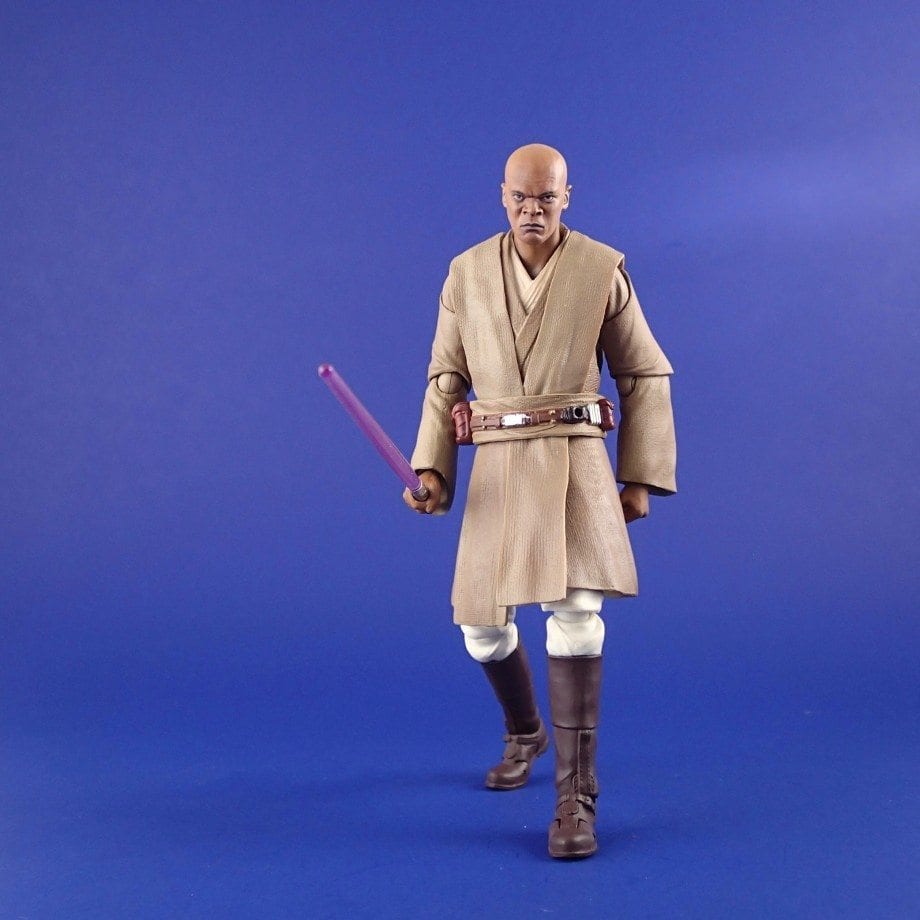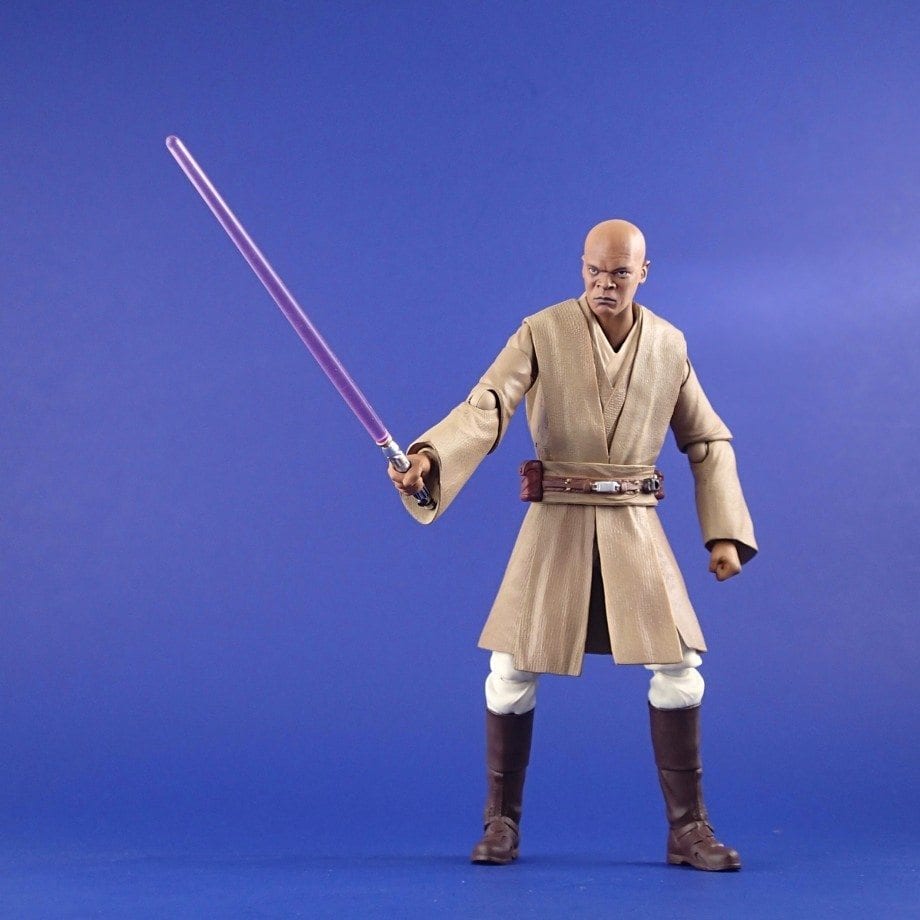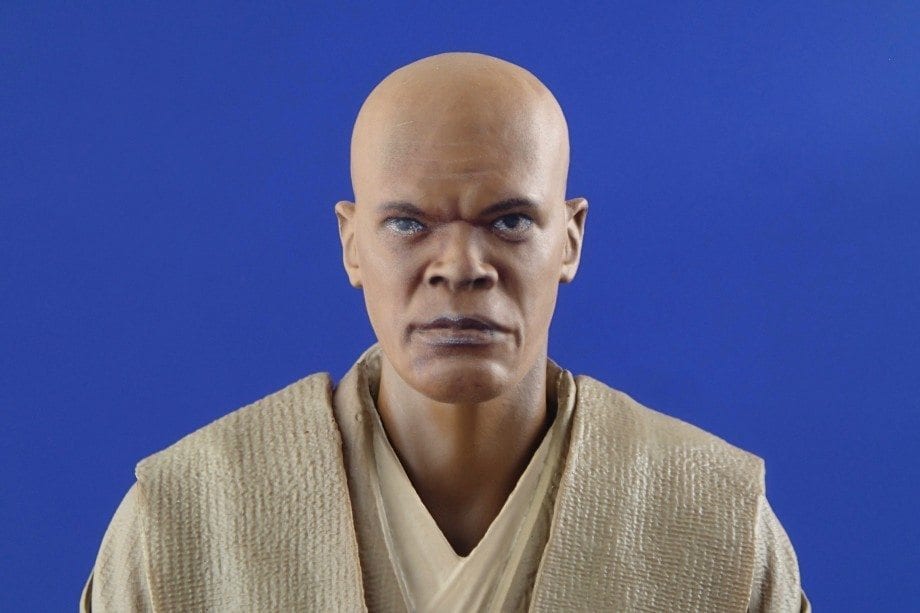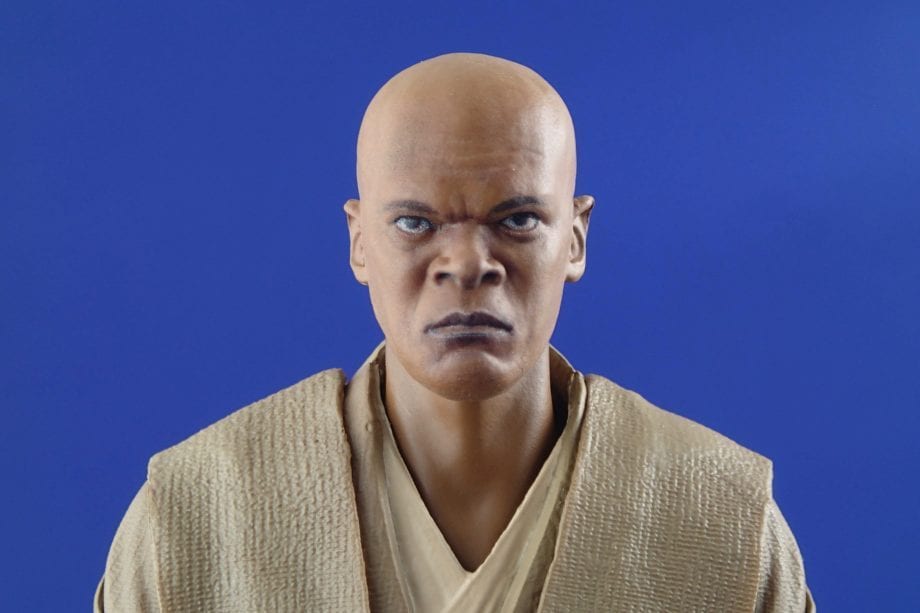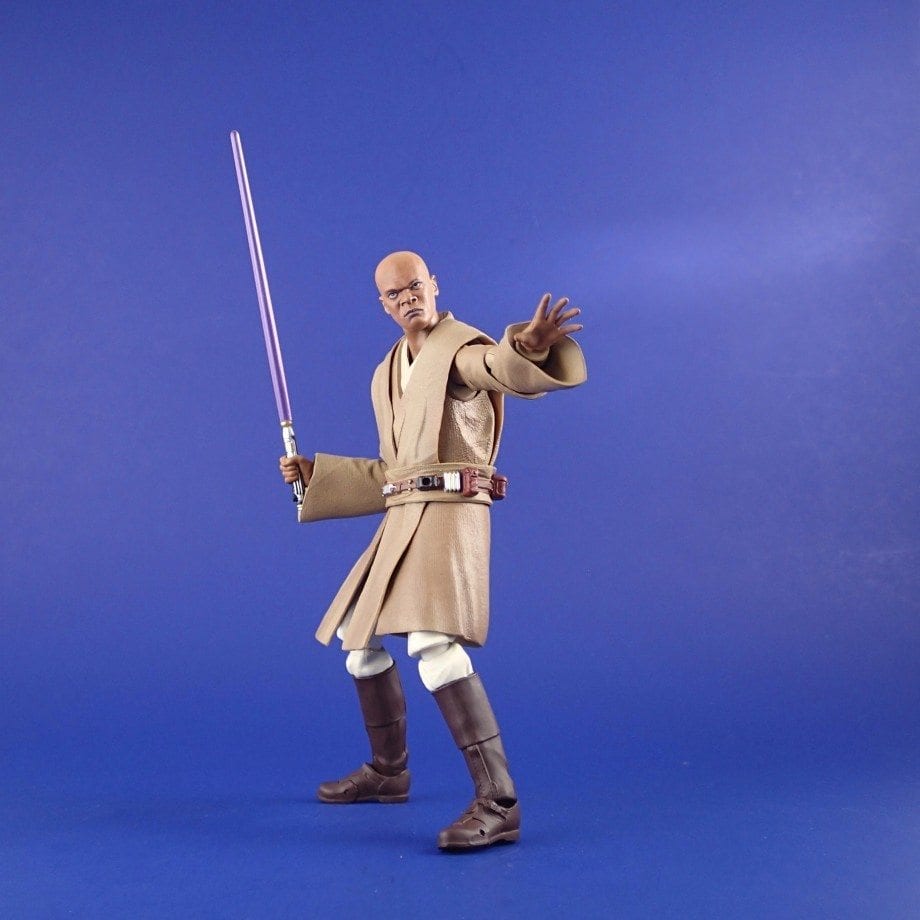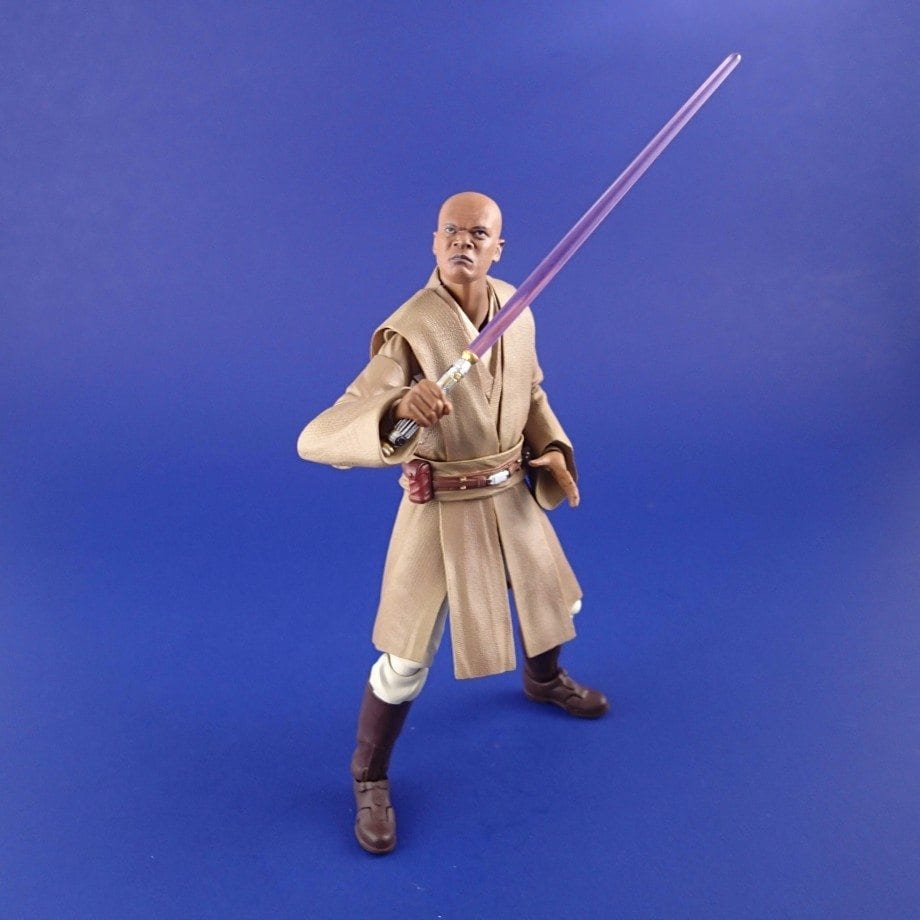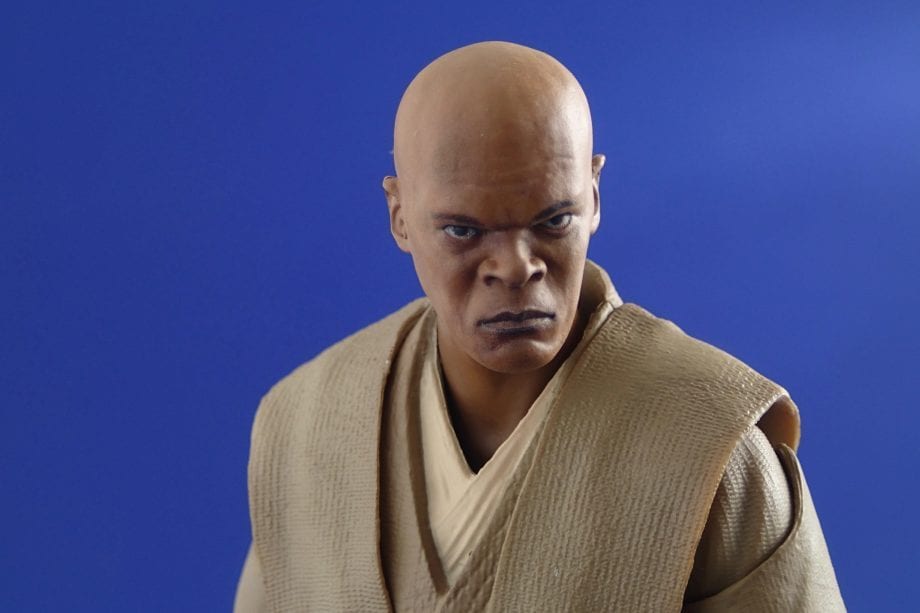 Born in 1976, Bill Drewnowski grew up surrounded by Star Wars, the likely reason for his love of a great story. Now a father living in New England, Bill teaches high school English, including courses in science fiction and fantasy. Bill enjoys collecting books, posters, action figures, trading cards (including a huge Magic the Gathering obsession), and of course all things Star Wars. His favorite book is Moby Dick by Herman Melville. You can follow Bill on Twitter @DorkLair and Instagram @TheDorkLair.