Bill talks scale and shares some photos of the SH Figuarts Captain Phasma, a little bit small and a lot of awesome.
SH Figuarts Captain Phasma came out last week, and while I didn't have a lot of time to spend with the figure, I couldn't resist posting a few quick photos and reactions. Like Vader before her, SH Figuarts Captain Phasma has collectors once again debating scale.  As usual there are better action figure experts out there than me–The Fwooshcast recently dedicated an entire episode to the subject–but I'll attempt to give my newbie's take on the matter anyway.
Six inch action figures fall roughly into the 1:12 scale, which means that one inch equals one foot, and therefore a six-inch-tall action figure would represent a six-foot-tall person. However, unless the product claims to be "1:12 scale" (like the Bandai model kits or the Mezco One:12 figures), then collectors genreally refer to them as "six-inch scale." And this vague description has led to  complaints about the size of the SH Figuarts line.
The problem is that SH Figuarts are a slightly smaller scale than The Black Series. So when a tall character (like Vader or Phasma) is released, this smaller scale tends to stick out more. Ideally all the popular Star Wars six-inch lines (Black Series, SH Figuarts, Mafex, and Revoltech) would fit perfectly together on the shelf, but that is just not the case. If you are picky about scale, and you want to supplement your Black Series collection with a few higher-quality Japanese figures, I would recommend Mafex over Figuarts. Generally you won't notice the difference, but when it comes to a large character, it can be a bit odd sometimes. And because of this, there seem to be quite a few collectors who were disappointed with SH Figuarts Darth Vader last year and who are now disappointed in SH Figuarts Captain Phasma. And the fact that Phasma got short shrift in the plot of The Force Awakens is probably not helping her cause any.
Luckily these cross-brand scale issues don't bother me personally–if a figure is cool on its own, I tend to like it regardless of minor scale issues–so I am very happy with this figure. And why shouldn't I be: it has nearly all the same parts as the First Order Stormtrooper, which is one of the best figures I own. Add to that an amazing metallic silver paint job, and Phasma is a stunning figure. It's not the chrome we've all been clamoring for (that will come soon with the Bandai 1:12 model kit) but it is an impressive sheen nonetheless.
I do have a couple gripes with the figure however. For one, the helmet has a vertical seam where it was manufactured in two pieces. I wish it were split somewhere else, or all one piece.  Another issue is that the stock of her blaster makes it difficult to pose in aiming position. The difference is noticeable when compared to the poses that are possible with the Stormtrooper. And finally, the figure lacks the detailed weathering shown in the prototype in the promotional images. I would have preferred the weathering, but I could also see someone else equally preferring the clean version. These issues are not major flaws, just minor things that would push the figure from awesome to near-perfect.
Friend of RetroZap Chris Salton did a great video review of this figure on his YouTube channel, The Collectors Hutt.
Thanks for checking out my photos. Let me know what you think: @LostStarWars on Twitter, Instagram, and Reddit.
And don't forget to check out my NeonMob set, Vintage Kenner, to collect limited, numbered digital "prints" of my photos. And if you do, be sure to grab some extra free packs of using this link.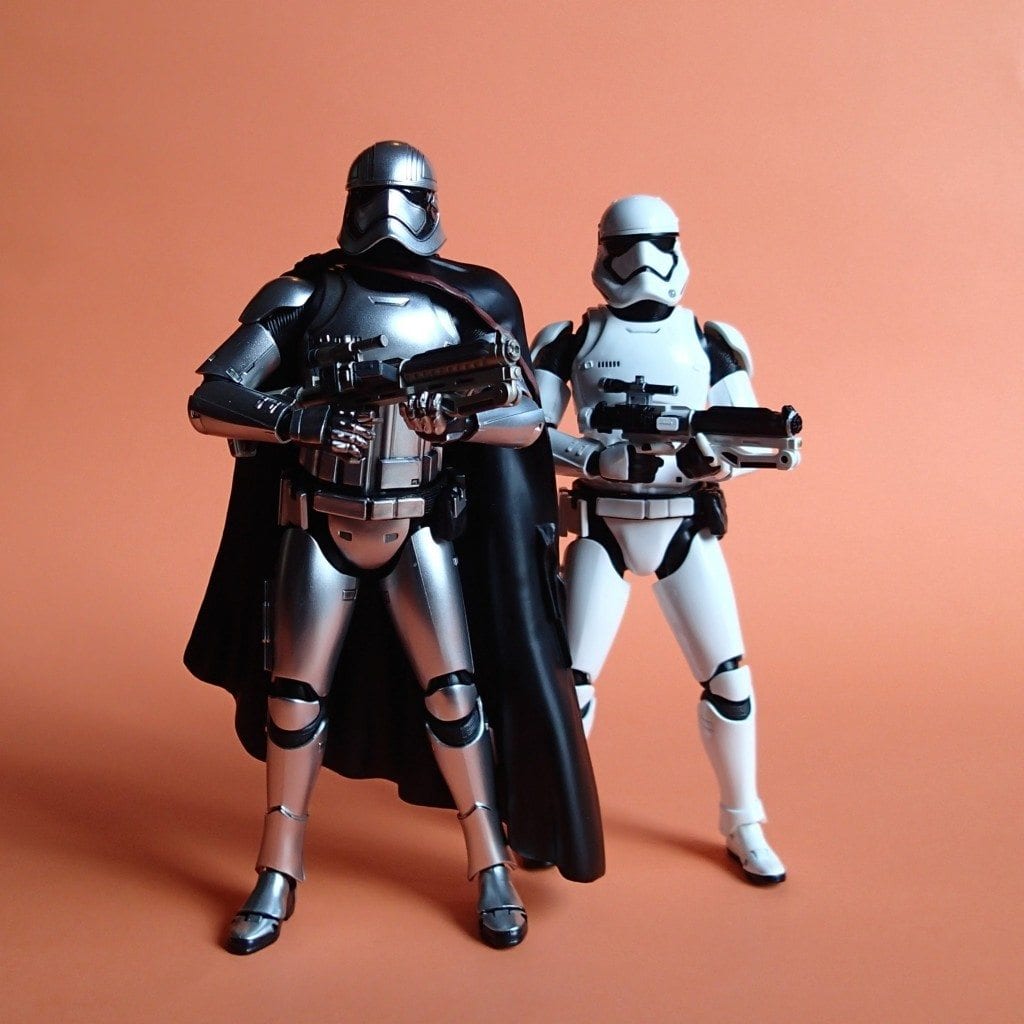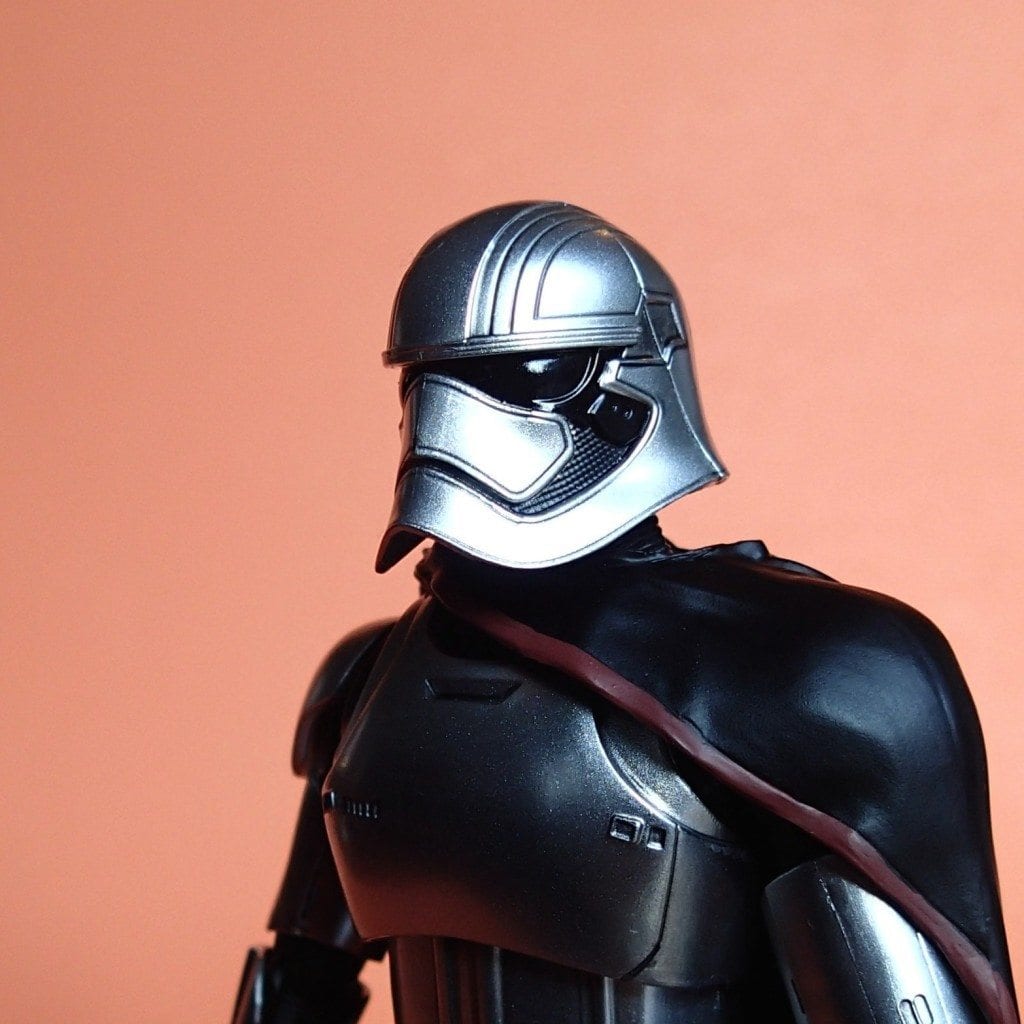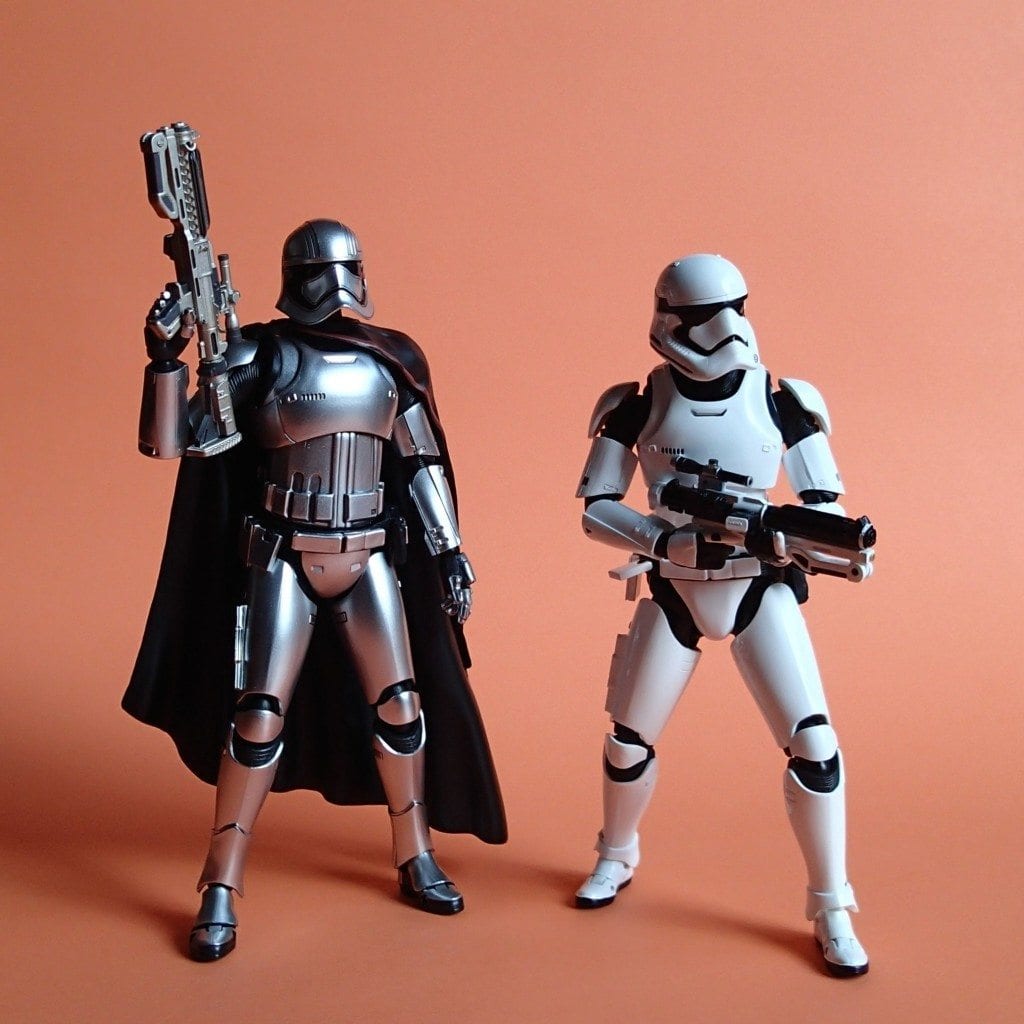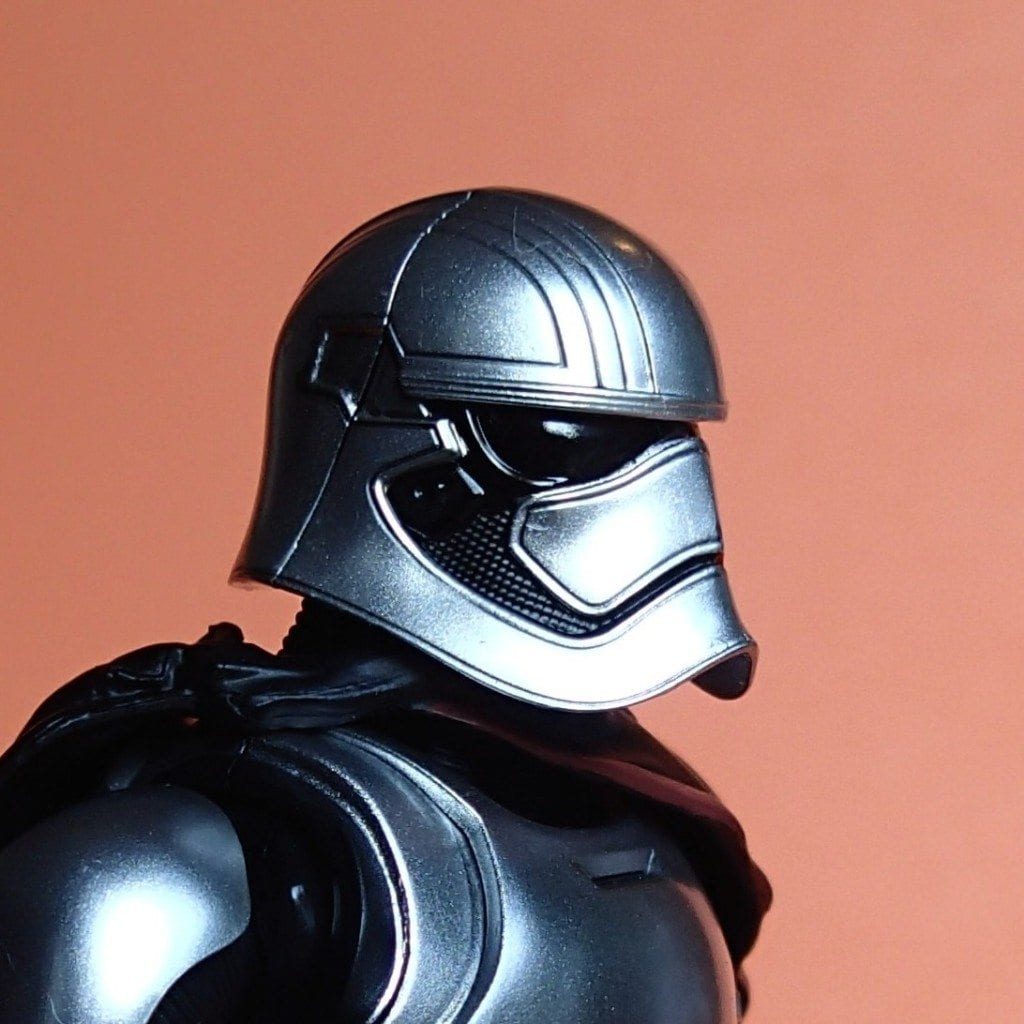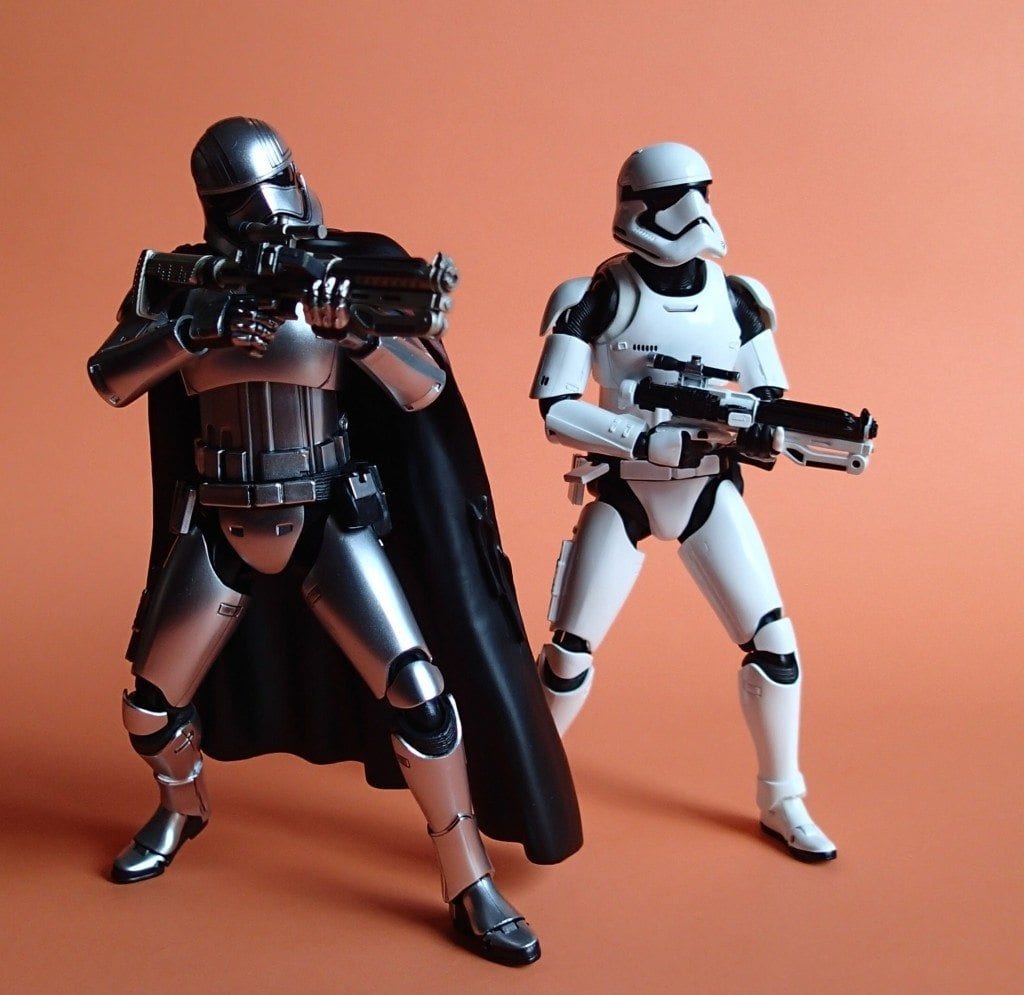 Born in 1976, Bill Drewnowski grew up surrounded by Star Wars, the likely reason for his love of a great story. Now a father living in New England, Bill teaches high school English, including courses in science fiction and fantasy. Bill enjoys collecting books, posters, action figures, trading cards (including a huge Magic the Gathering obsession), and of course all things Star Wars. His favorite book is Moby Dick by Herman Melville. You can follow Bill on Twitter @DorkLair and Instagram @TheDorkLair.