The RetroZap team attended Rhode Island Comic Con 2016, and Bill shares some photos and collecting highlights.
Joe Tavano, Chris Salton, Dan Lizotte, Dave Giltinan, and I went down to Providence's Rhode Island Comic Con 2016, and it was a blast.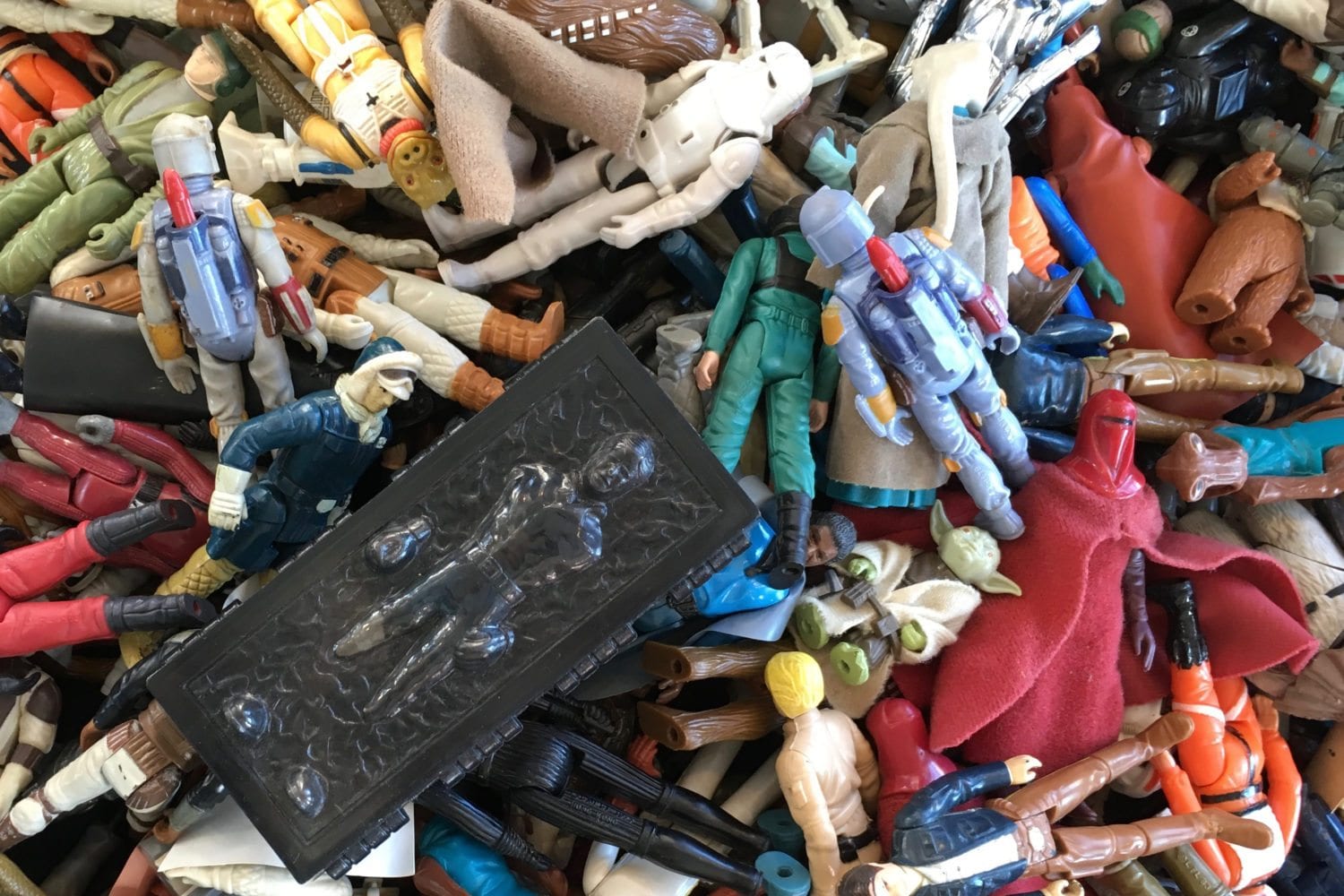 The Hunt
My main priority at this year's Rhode Island Comic Con was to search for action figures, especially 3.75 inch Star Wars. I was looking for loose figures for my displays and carded figures for my TVC Phantom Menace collection. I was also on the lookout for Star Wars: Clone Wars (Tartakovsky) trading cards and Marvel action figure variant covers.
While I was unable to find any of the trading cards or comic books I had been seeking, I am more than happy with the way the figure hunt went. I purchased four loose and two carded figures for a total of $24. With the purchase of a Battle Droid for $7 from The Toy Vault, I now own 12 out of 16 of The Vintage Collection Phantom Menace figures. On a whim, I also grabbed the TVC Senate Guard since I am on a bit of a Royal Guard kick lately. I have not yet decided whether to open the Senate Guard or keep it sealed, though I'm leaning toward opening. Additionally, I found a few incomplete loose figures at $2.50 each: Darth Vader, C-3PO (for my daughter), Bossk, and a different Senate Guard, all in good shape, and all excellent representations of those characters.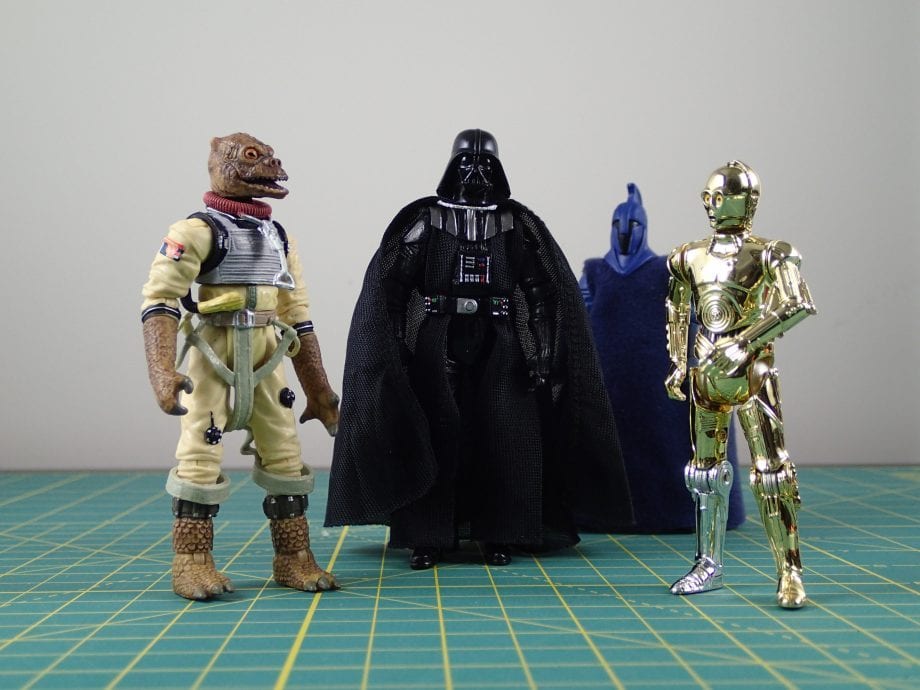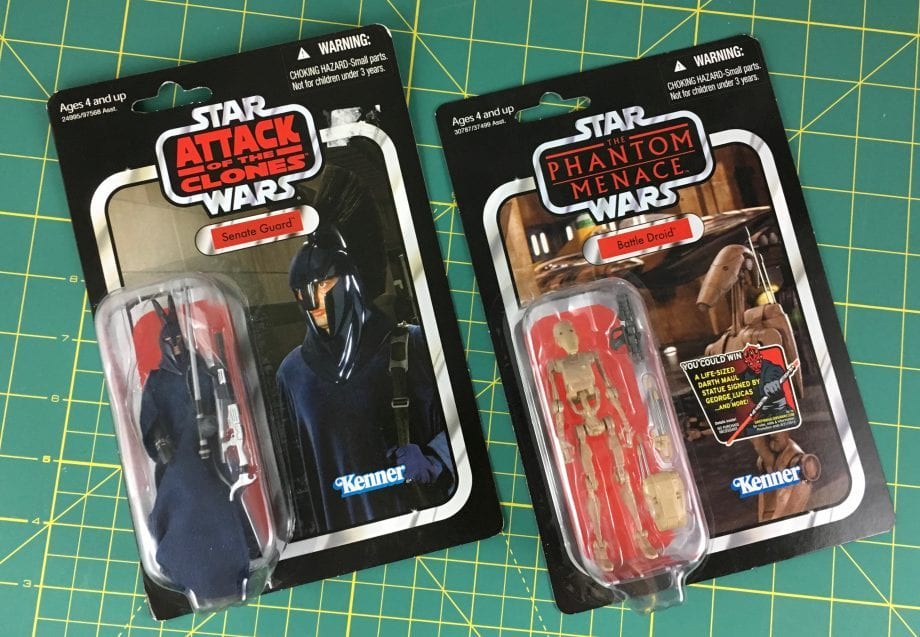 The Vendors
One thing I love about convention vendors are all the interesting and beautiful displays. So this is something I tend to pay attention to. I do not buy LEGO sets myself, but I do appreciate LEGO displays. My favorite of these was a vendor called Big Papa's Collectibles. They had no business cards, and I could not find any online presence, but I think they may be out of Enfield CT, based on a rather unscientific Google search.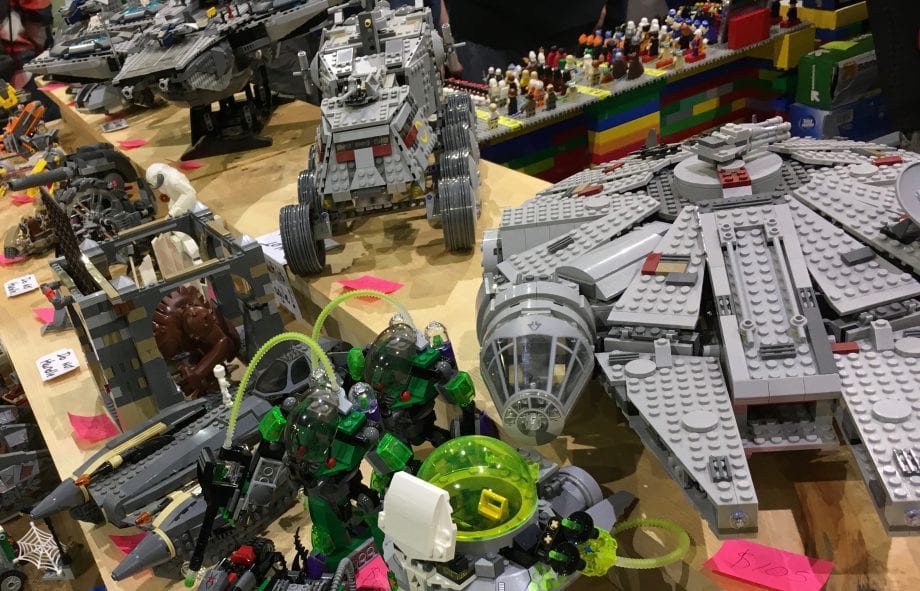 Another great display was the Hot Toys figures at Lost Treasures out of Pawtucket, Rhode Island. Hot Toys action figures are very common at conventions like this one, but most vendors just have them in boxes on the shelves. Not Lost Treasure. They had a handful out of the box and on display. I do not collect Hot Toys, so it is a rare pleasure when I get to see some of them in person. On display they had Rey, Kylo Ren, some First Order Snowtroopers, and Back to the Future's time-traveling DeLorean, complete with screen-accurate Marty McFly.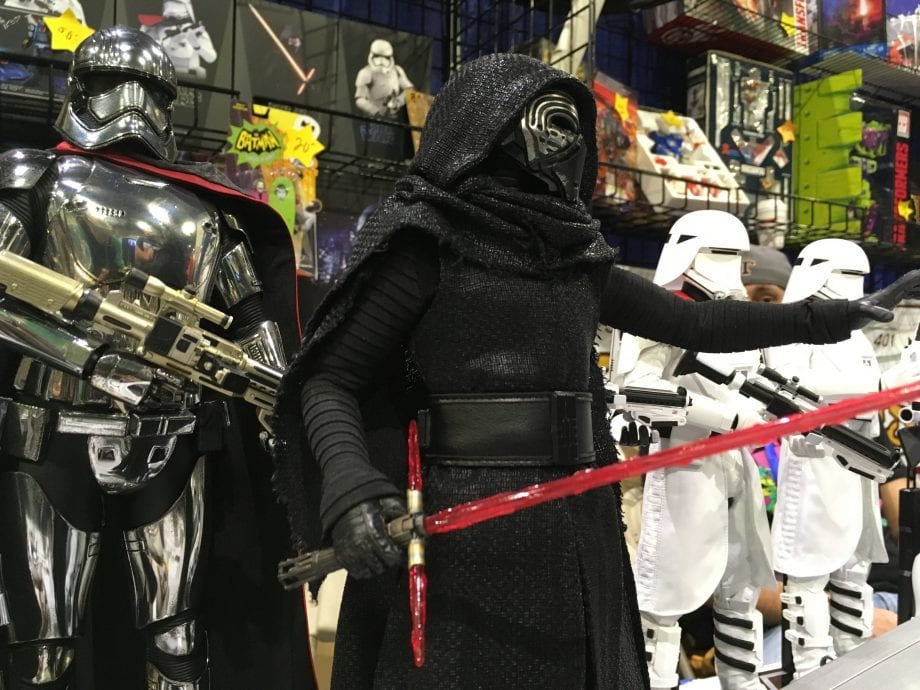 The Auction Room
In an unexpected treat, we wandered into the auction room where we were given a tour of an incredible array of graded, case-fresh Star Wars toys. Dozens of carded figures, play sets, prototypes, and more were going up for auction the following day, and Bruneau & Co. Auctioneers were gracious enough to show us around. Joe Tavano and I even got to hold a copy of the legendary Amazing Fantasy #15.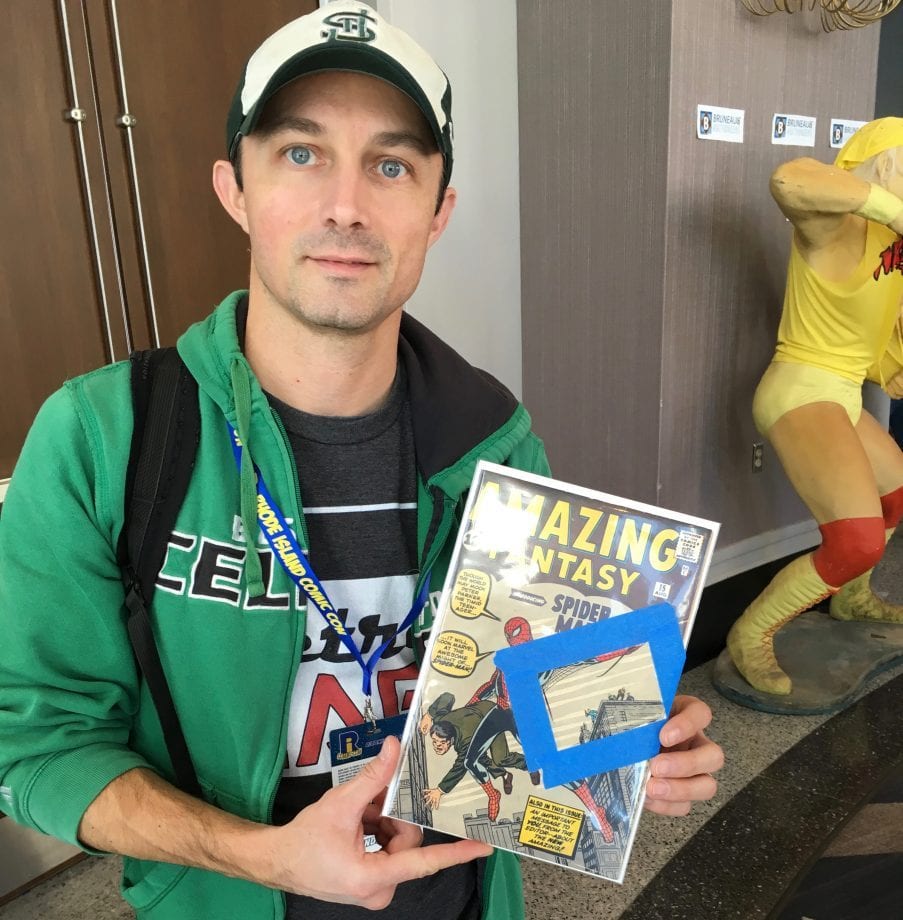 The Art
Finally, probably my favorite connection of the event was meeting local artist Jason Brockert. Jason paints portraits of vintage action figures, and his stylistic approach is very appealing to my own tastes. Clean, colorful representations of classic toys, Jason's work feels as iconic as its subject matter. In addition to real toys, he also paints action figure versions of the writers and actors behind many of the characters we love to collect, including J.J. Abrams and George R.R. Martin. I picked up Boba Fett and Martin. In a fun touch, Jason uses mini prints with his info on the back as his business cards. Check out his work on his website and Instagram, where he goes by the name @nerdlyart.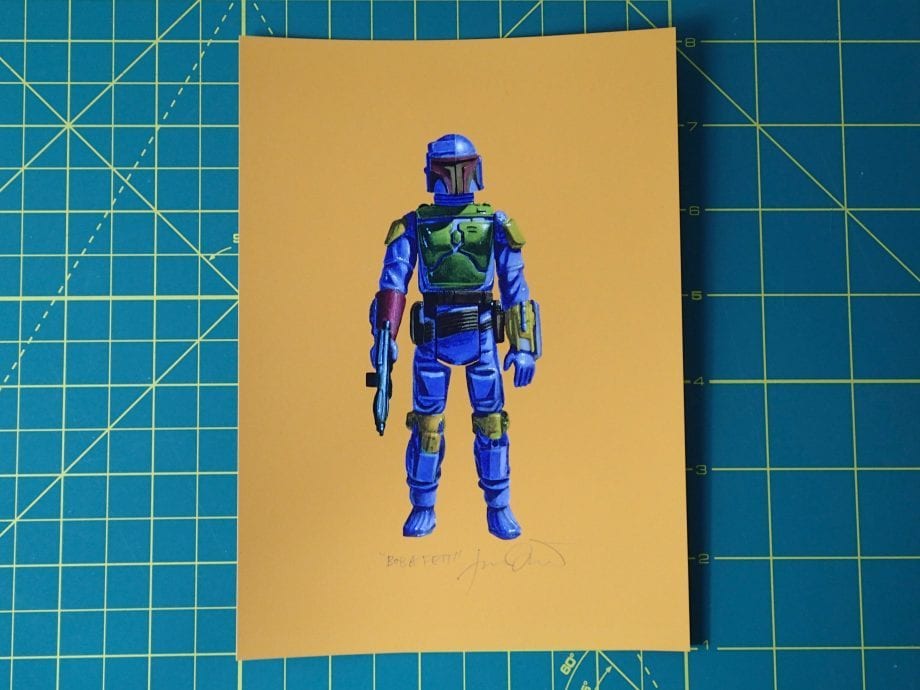 Enjoy the photos, and don't forget to look me up @LostStarWars on Twitter, Instagram, and Reddit.
Rhode Island Comic Con
---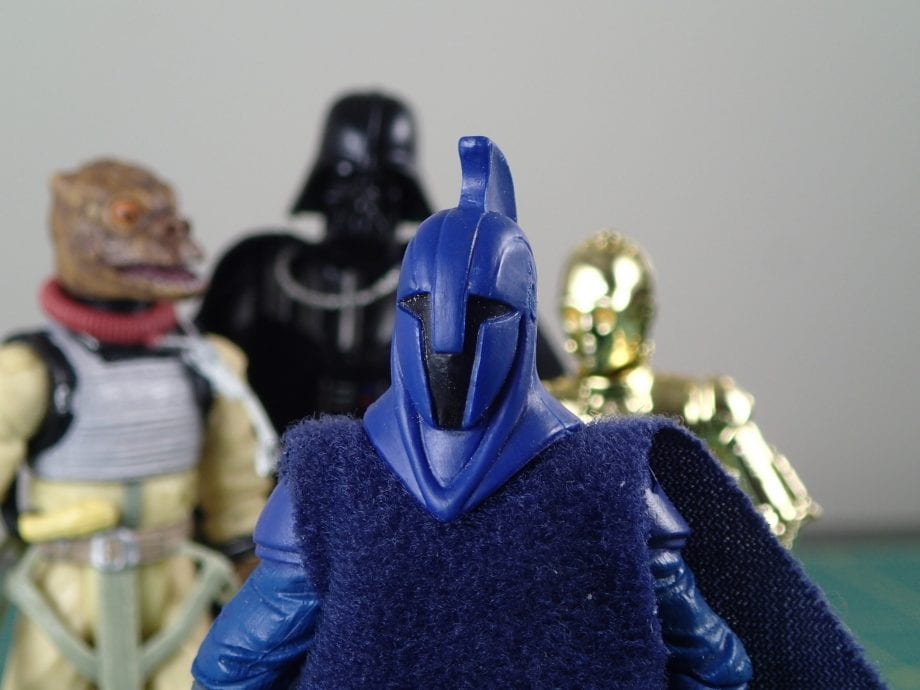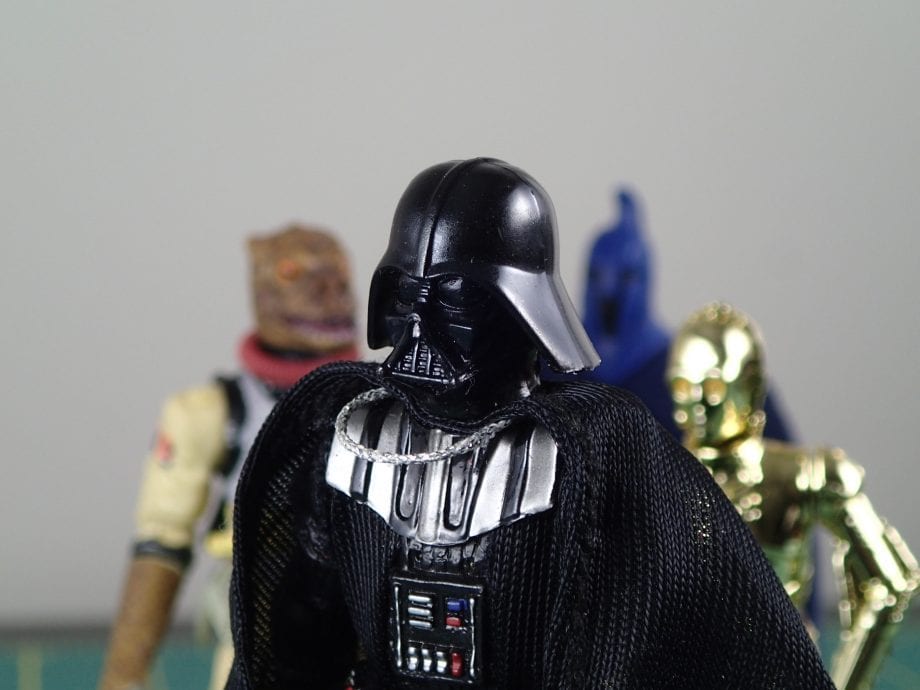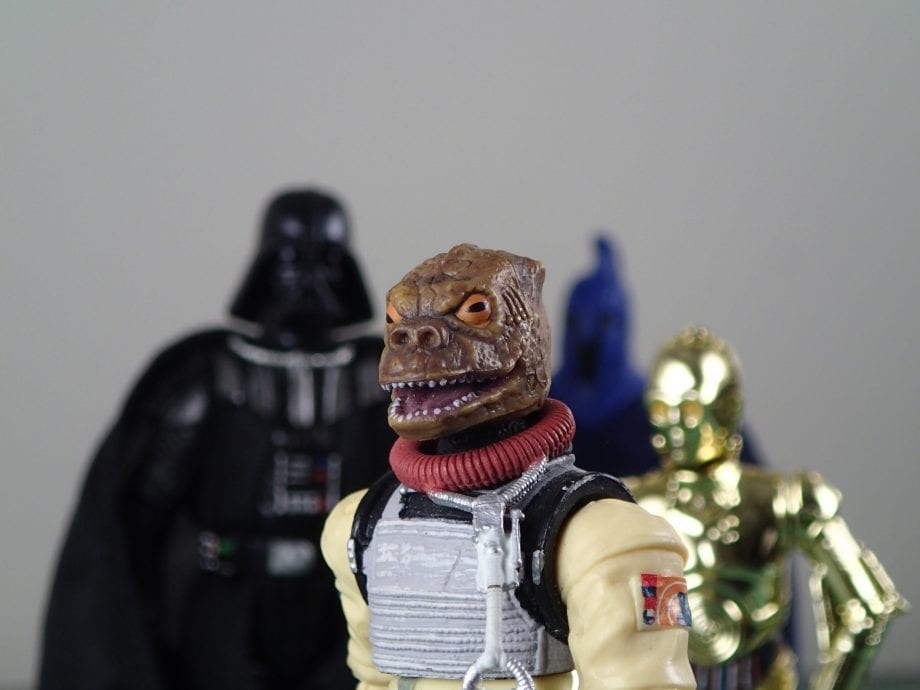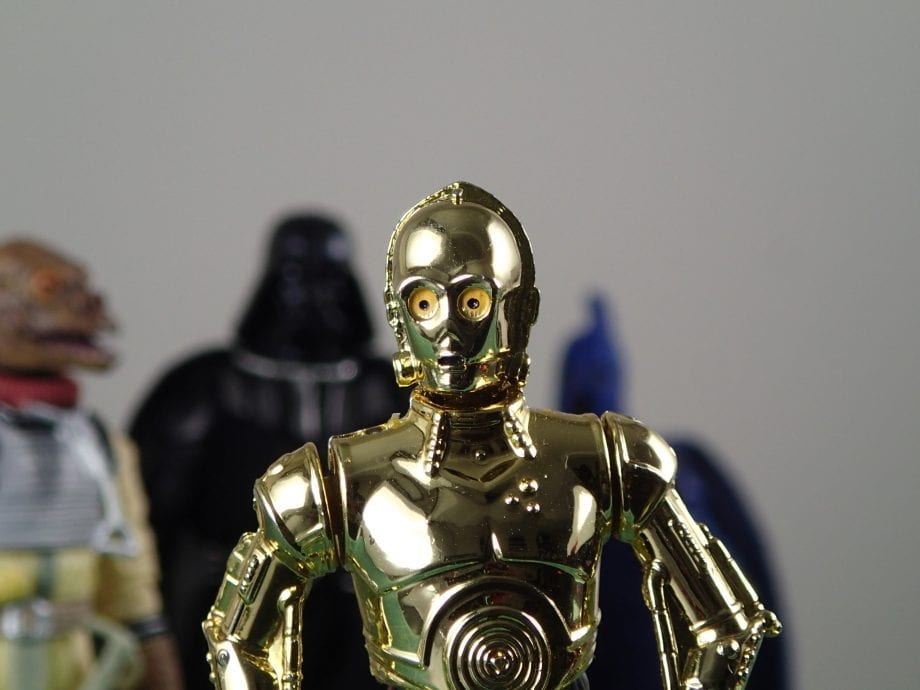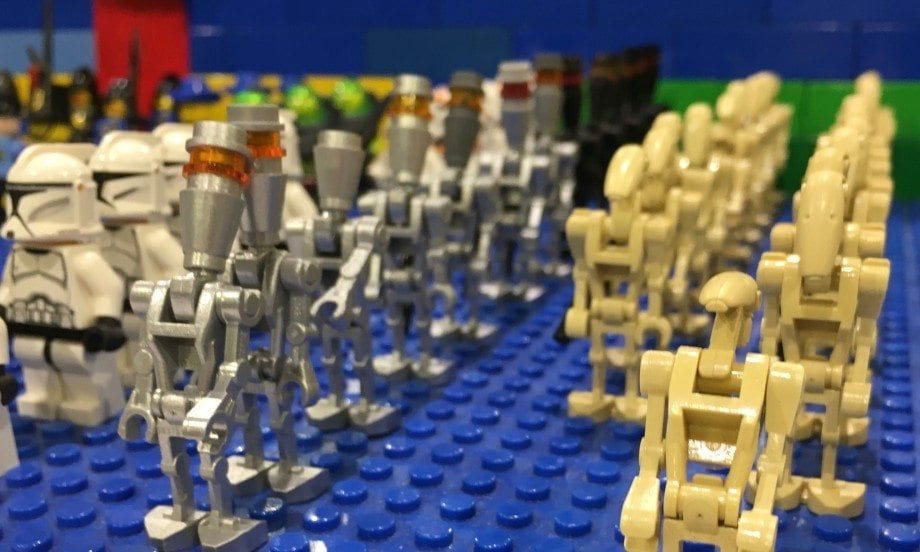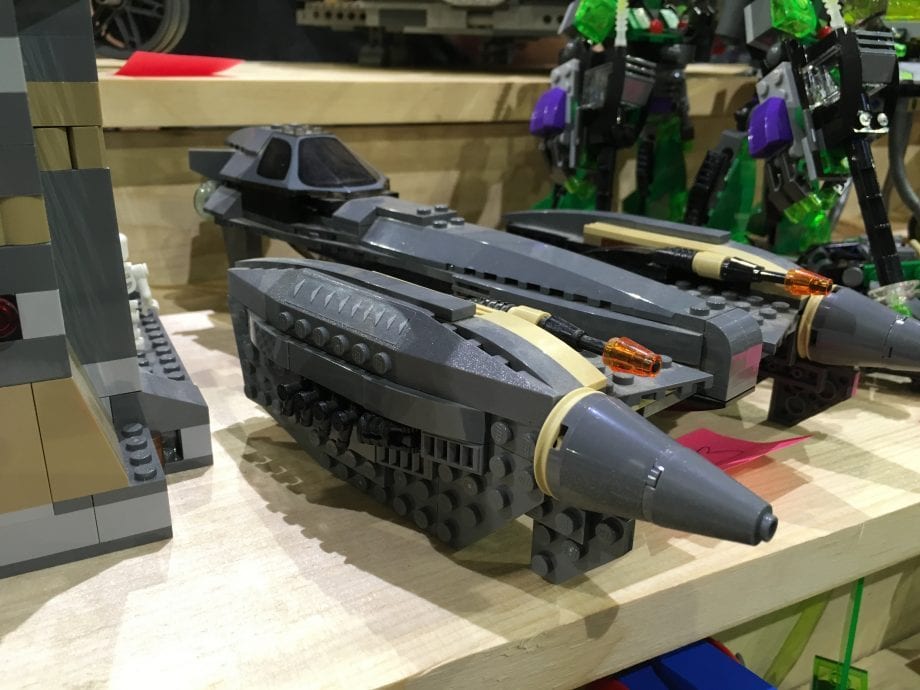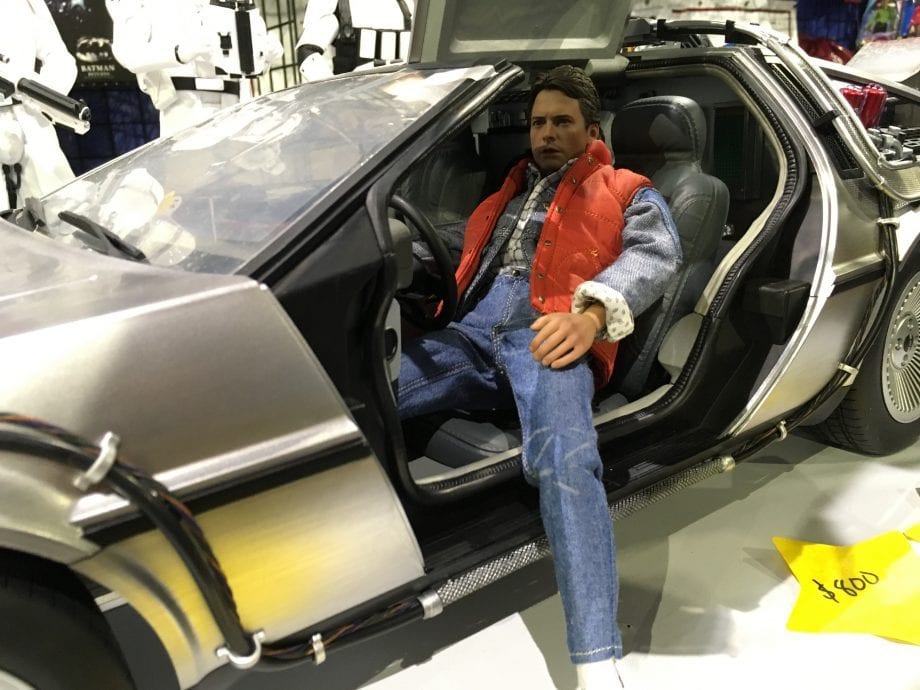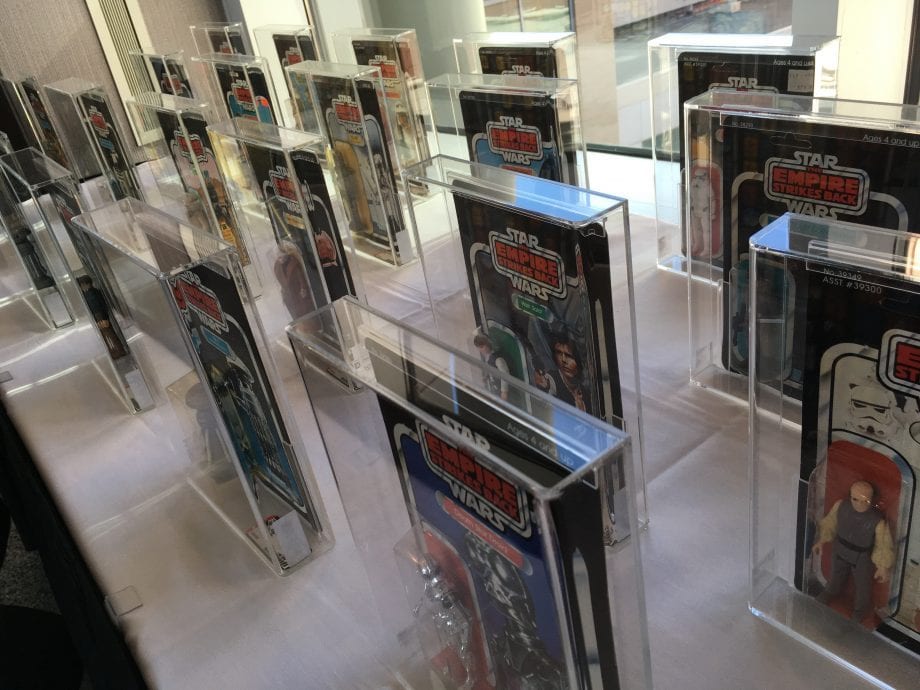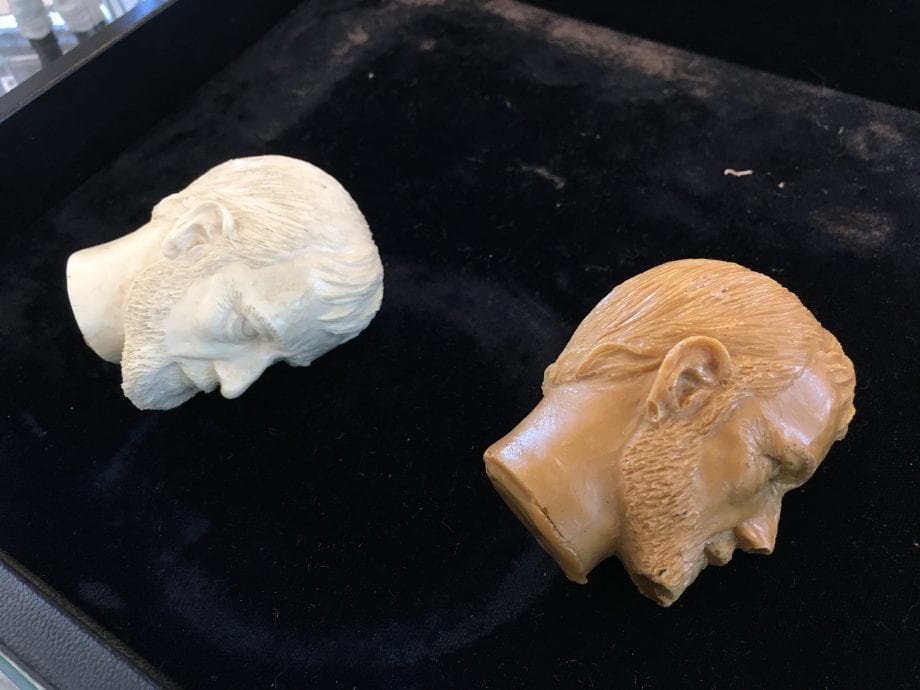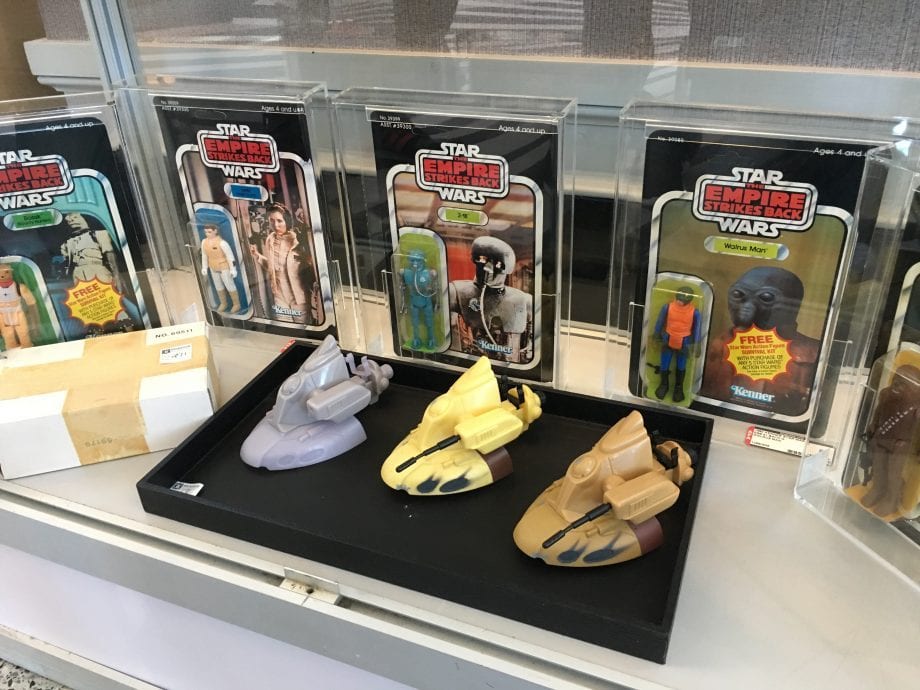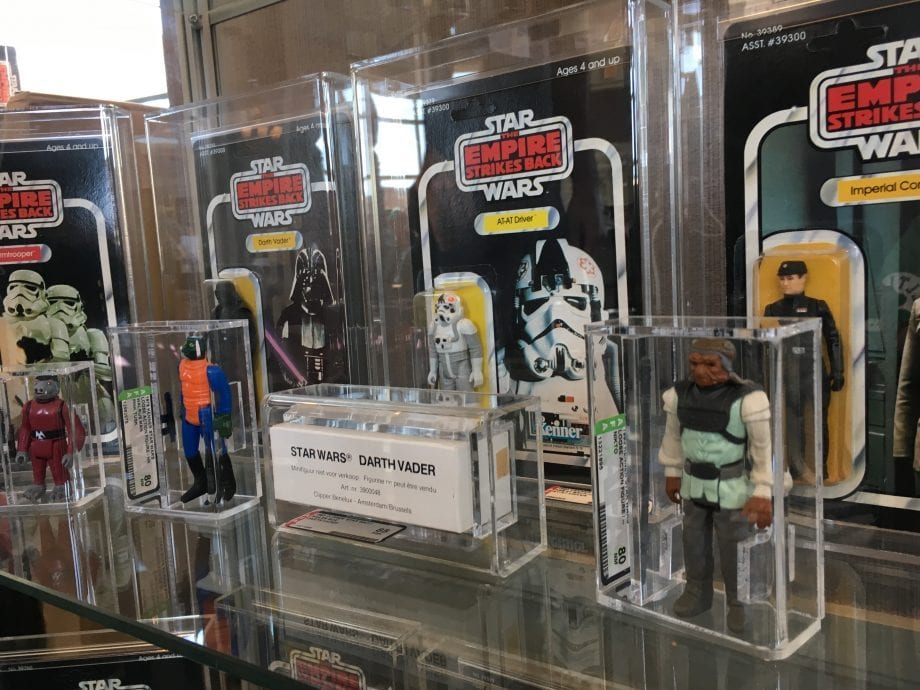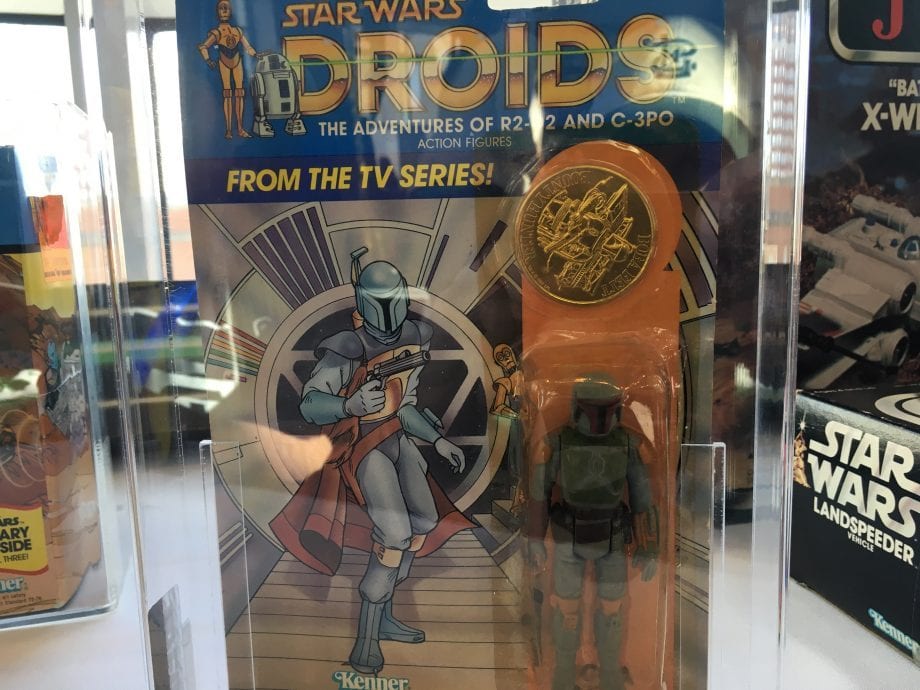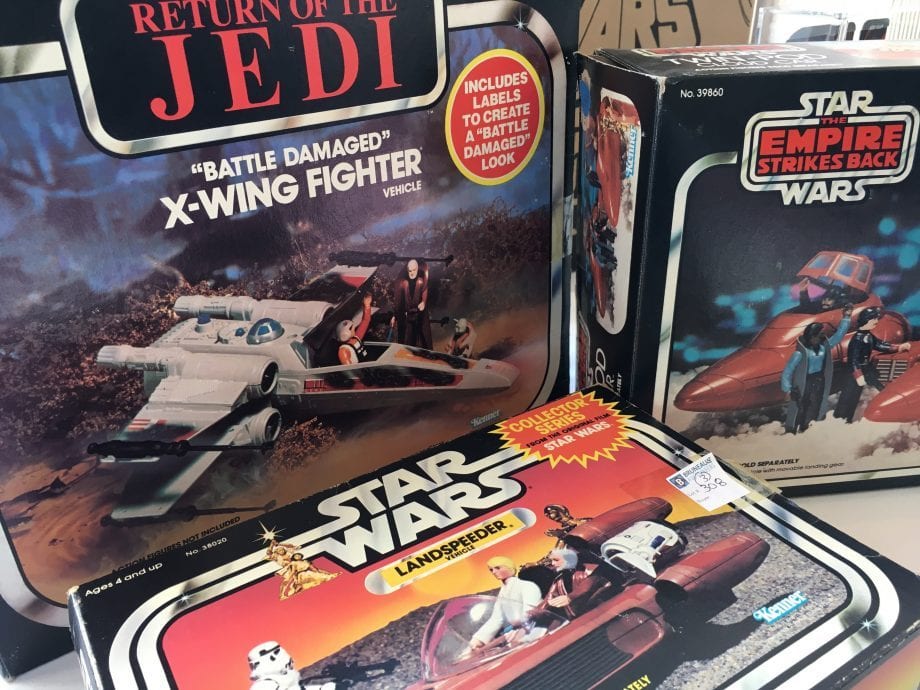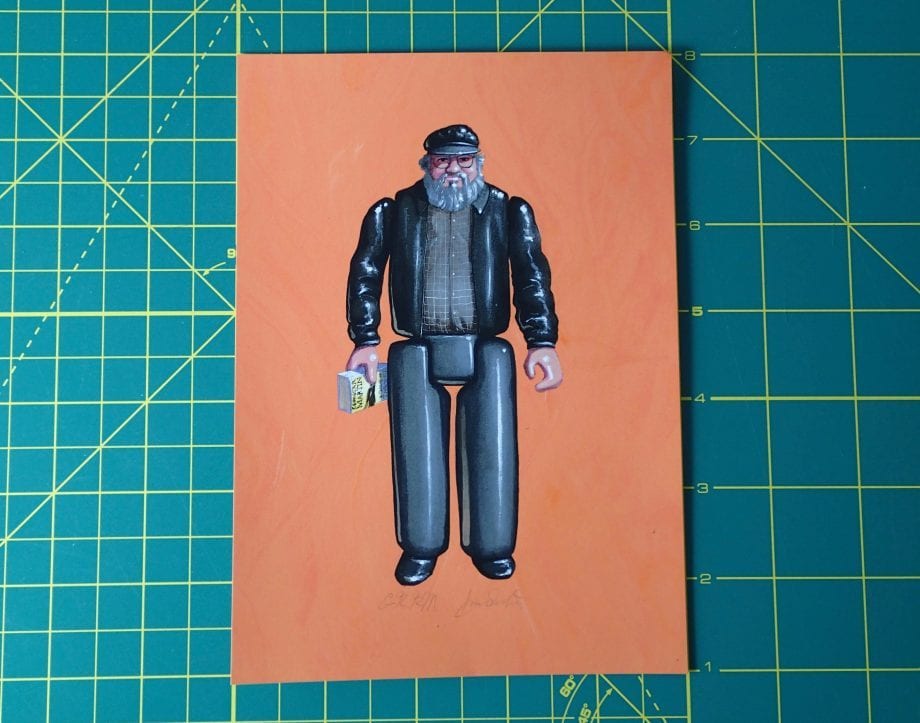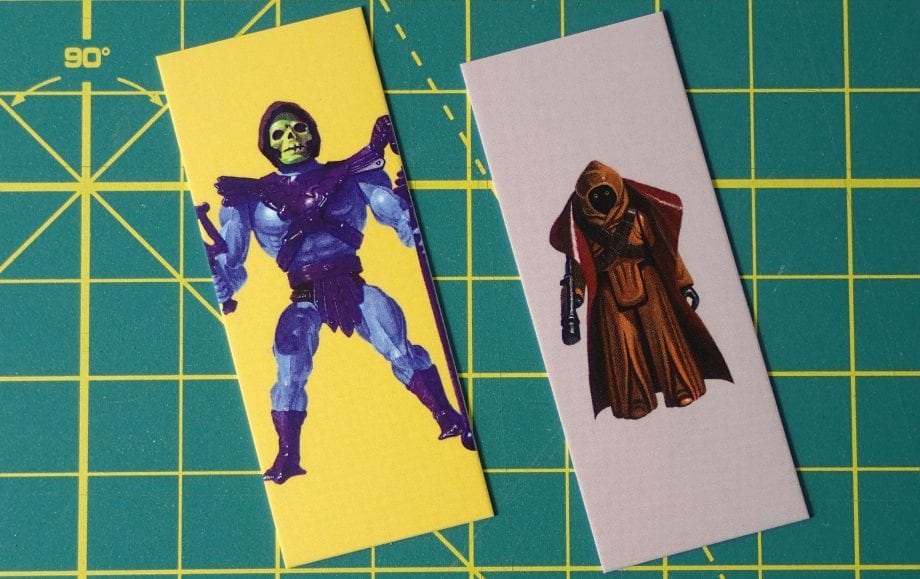 Born in 1976, Bill Drewnowski grew up surrounded by Star Wars, the likely reason for his love of a great story. Now a father living in New England, Bill teaches high school English, including courses in science fiction and fantasy. Bill enjoys collecting books, posters, action figures, trading cards (including a huge Magic the Gathering obsession), and of course all things Star Wars. His favorite book is Moby Dick by Herman Melville. You can follow Bill on Twitter @DorkLair and Instagram @TheDorkLair.