Bill strays from Star Wars to take a look at the Mythic Legions Deluxe Knight Legion Builder set from Four Horsemen Studios.
Mythic Legions is a fantasy toy line by independent toy design firm Four Horsemen Studios. Orcs, dwarves, barbarians, knights, Mythic Legions has hordes of classic sword and sorcery character types. As a longtime fan of fantasy stories and games like Lord of the Rings, Magic the Gathering, A Song of Ice and Fire, and Dungeons and Dragons, I recently decided to check out this highly regarded fantasy figure line, and got my hands on the Mythic Legions Deluxe Knight set.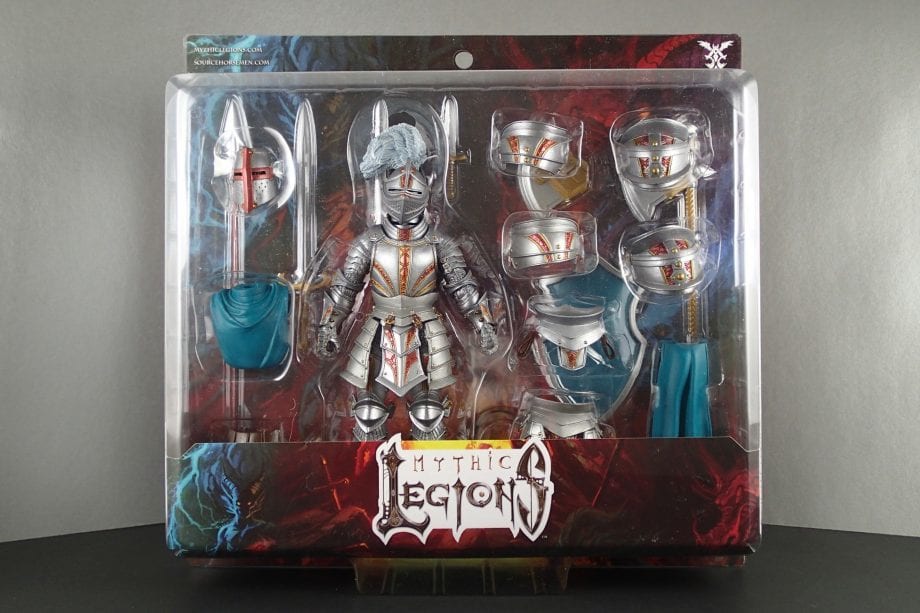 The Whole Package
I am a big fan of quality packaging. I have been buying up the Star Wars Black Series 40th Anniversary figures primarily for the vintage look of the backer card. In fact, I generally tend to keep the box, even if I only plan on displaying the figure alone. But boxes take up space, and lately I have been trashing more and more, and only hanging onto the ones I really love. The Mythic Legions Deluxe Knight packaging is definitely a keeper.
The overall style is more of a bubble-and-card than a box. But unlike most carded figures, this one is functionally more box-like. The backer card is simply gorgeous. On the front is an epic scene of fire, lightning, and chaos. A devil, a dragon, and a flying skull adorn this explosion of color. As a photographer, I really appreciate the inclusion of this work of art. This package comes with everything you need to start snapping cool photos right away.
The back of the card has another epic image and a detailed story of Mythoss the world occupied by the characters of the Mythic Legions. A story of light versus dark, the tale of Mythoss is a classic battle of epic proportions. One thing to note is that most of the Mythic Legions line consists of named characters (some of which can be seen on the back of the card), and I believe their packaging comes with detailed character-specific biographies. But since this is a legion trooper-type of figure, this knight does not have a name.
The card neatly slides out of the back of the plastic bubble revealing a two tiered tray system. The first tray has the figure and all of its swappable pieces of armor. The second tray contains the armory of weapons.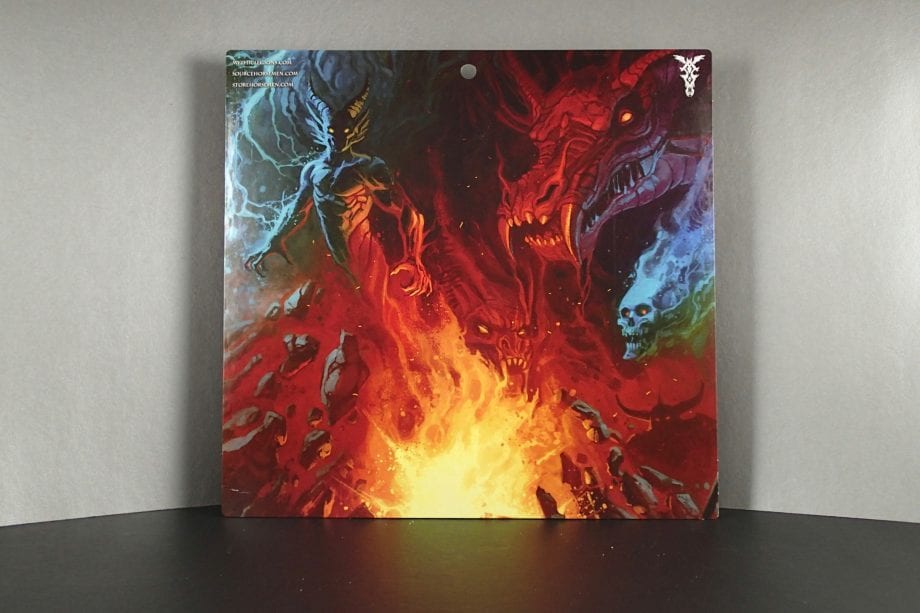 Accessories
The Mythic Legions Deluxe Knight comes with a spear, two swords, a dagger, and a giant battle axe which can be configured to have a double or single head. It also comes with a shield, two different helmed heads, two different torsos, and a plethora of swappable pauldrons, tassets, and other things I don't even know the names of. Needless to say, due to this giant heap of armor, the knight has a seemingly infinite number of configurations.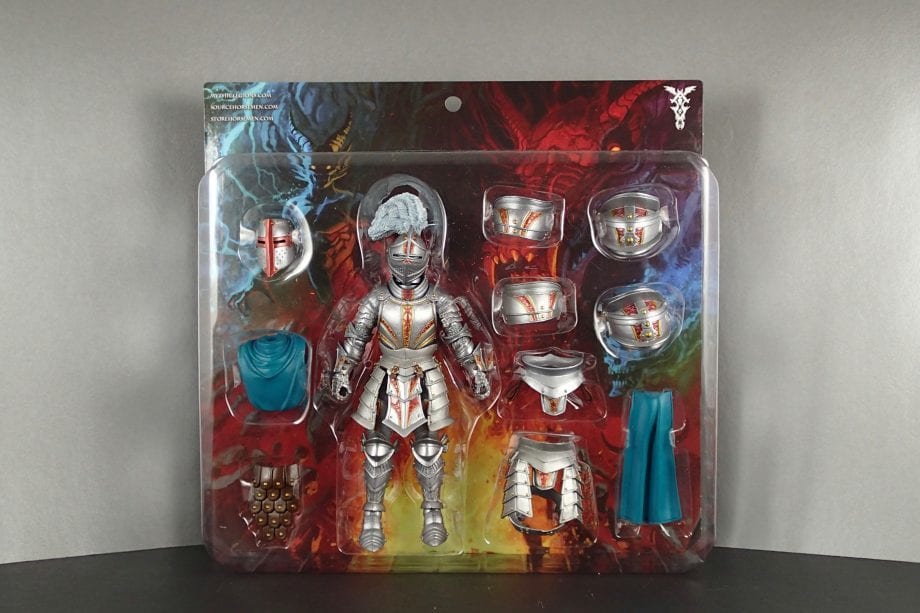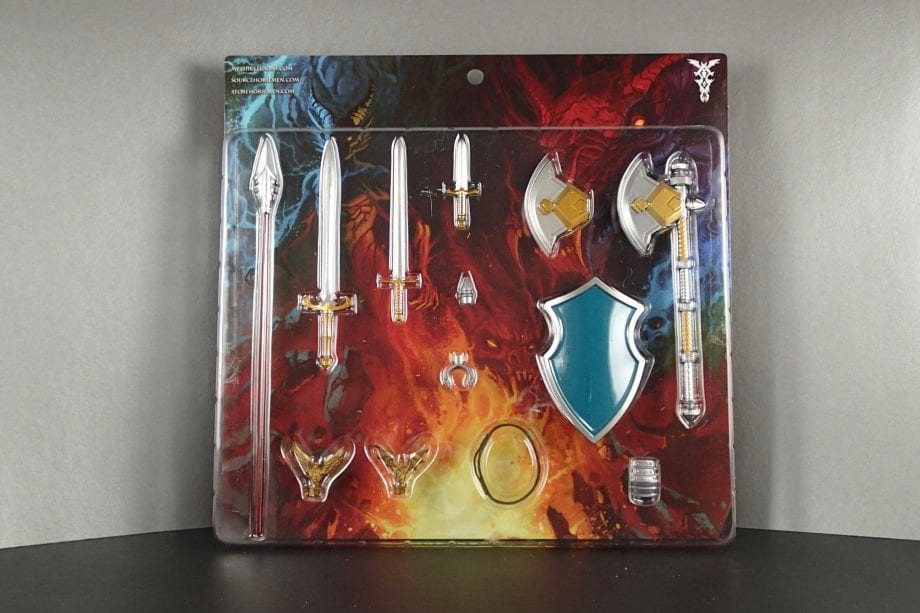 The Figure
The body itself is very nicely detailed. The silver has a slight metallic sheen to it. The gold and copper adornments are clean and precise. The paint scheme is not very complicated, but the overall look is great. As I mentioned above, there are unique, named characters in this line, and I believe they have more intricate paint and weathering than this army builder.
The sculpting is where this figure really shines. It has overlapping plates of armor, mesh mail at the hips and elbows, all sorts of rivets, flaps, and feathering. The extra torso has sculpted fabric that has a nice flow to it. The weapons are nicely detailed with crisp lines as well.
The articulation is pretty good. really the only pose I wanted but could not pull off was a two-handed sword stance. The arms just do not come around enough. Articulation is also where I had one defect. The left hip joint on mine was incredibly loose. In fact, the figure would not stand on its own. The joint was so floppy that it would go right into the splits. However, I contacted Four Horsemen Studios and they were nice enough to send me a replacement joint. The legs are still generally loose, but he can hold a pose much better now.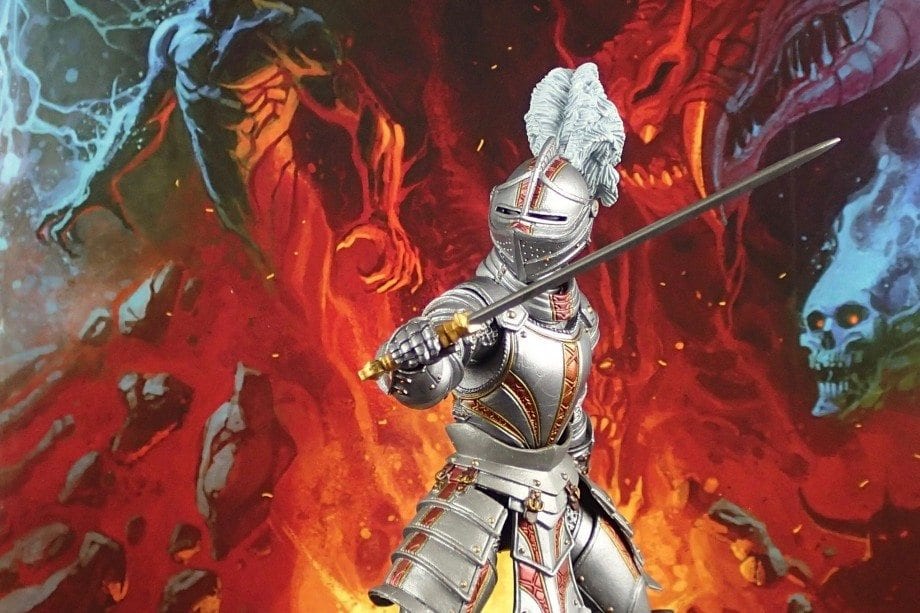 The Variety
The absolute best thing about this figure is all the different configurations that are possible. I had great fun swapping all the heads, torsos, armor pieces, weapons, and decorations to get various looks. I created sort of a majestic knight with fancy armor and helmet plume, a heavily armored battle knight with double axe, and a lightly armored adventure knight with spear and shouldered longsword. Looking at my own photos it is hard to believe all this came in one package. There is near endless fun to be had with the Mythic Legions Deluxe Knight.
Enjoy the rest of the photos, and don't forget to look me up @LostStarWars on Twitter, Instagram, and Reddit.
Mythic Legions Deluxe Knight
---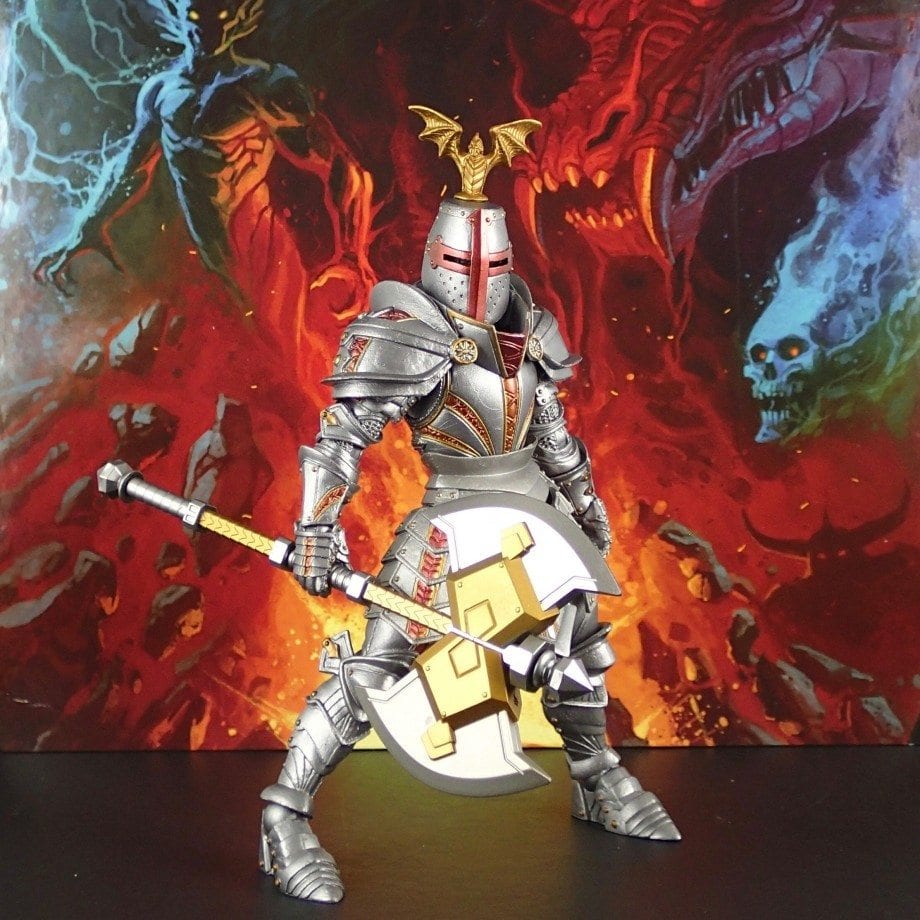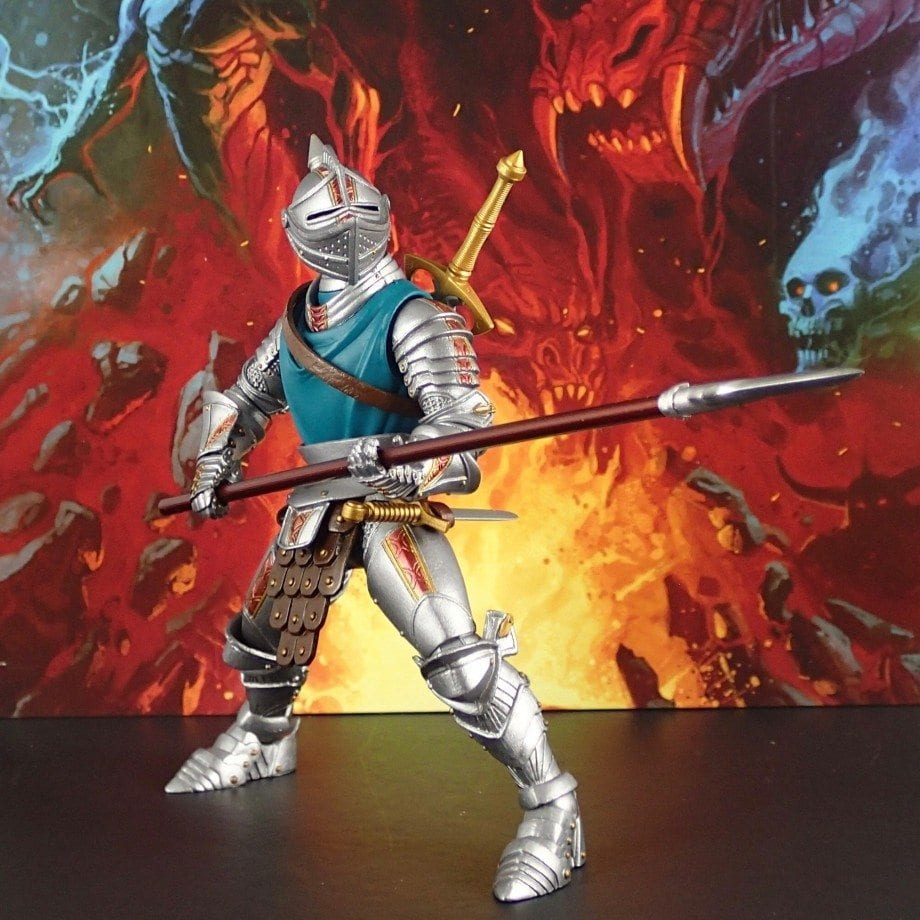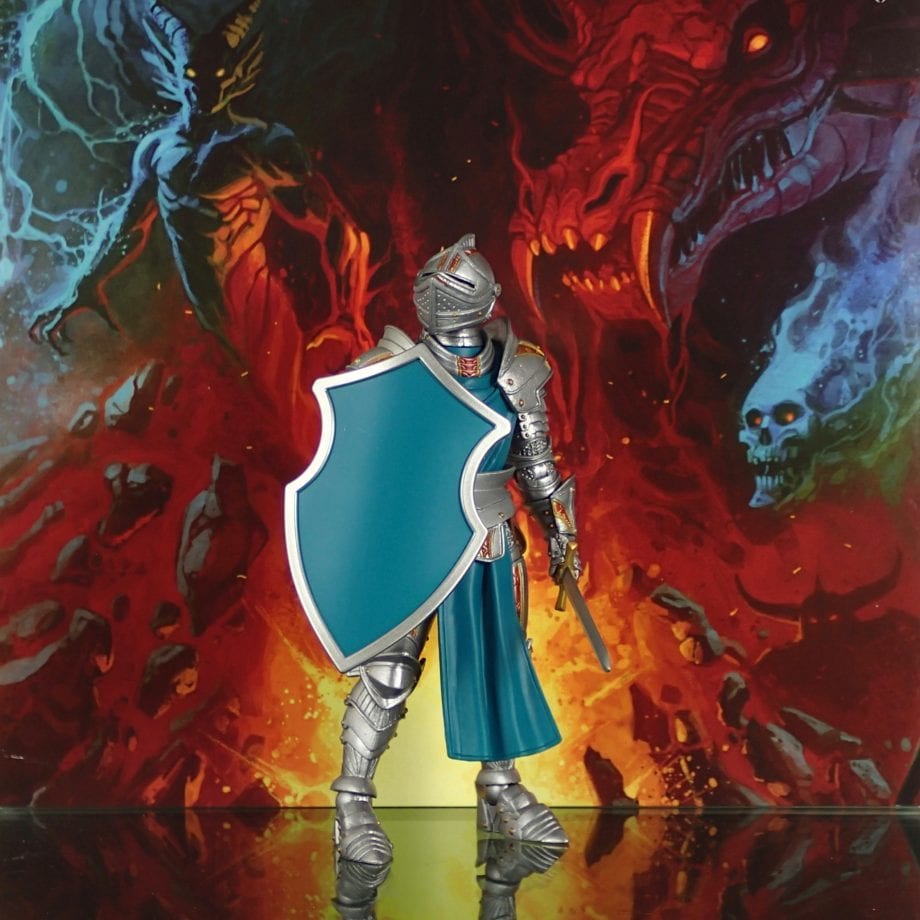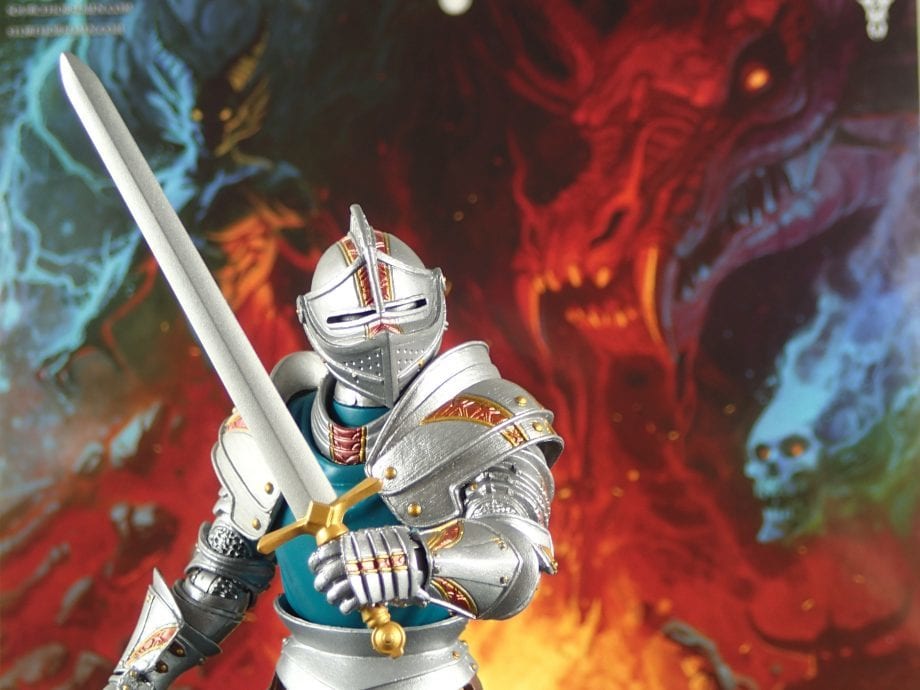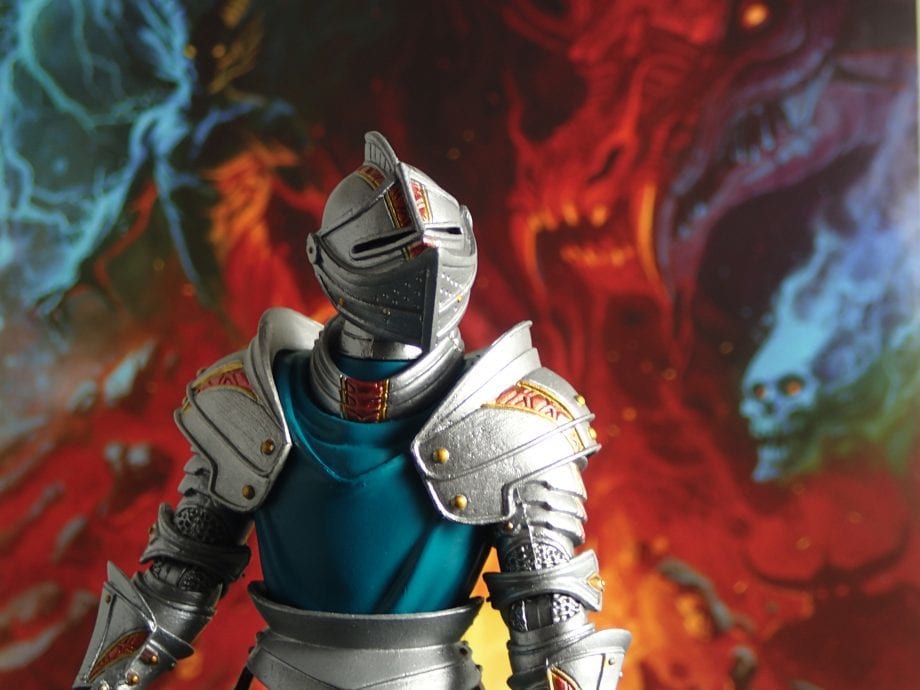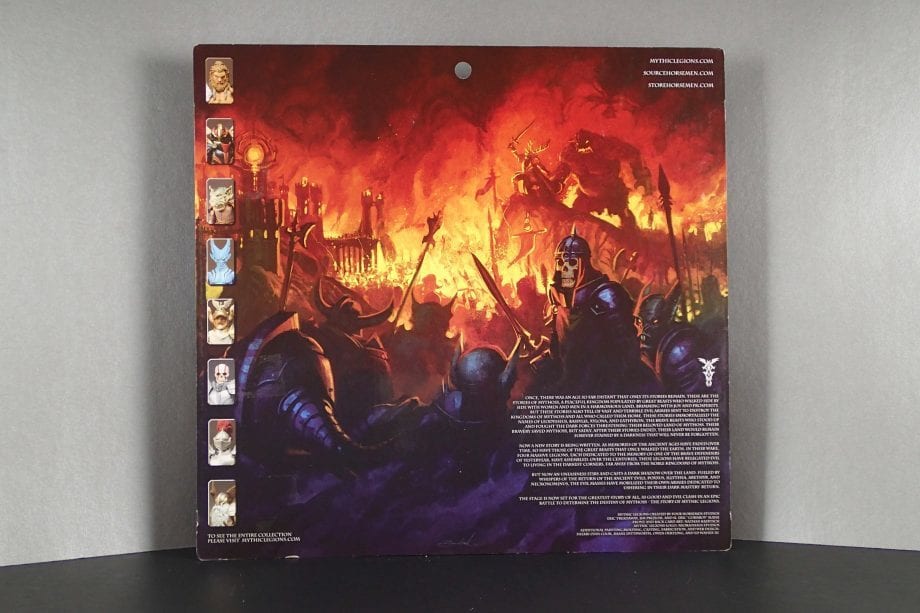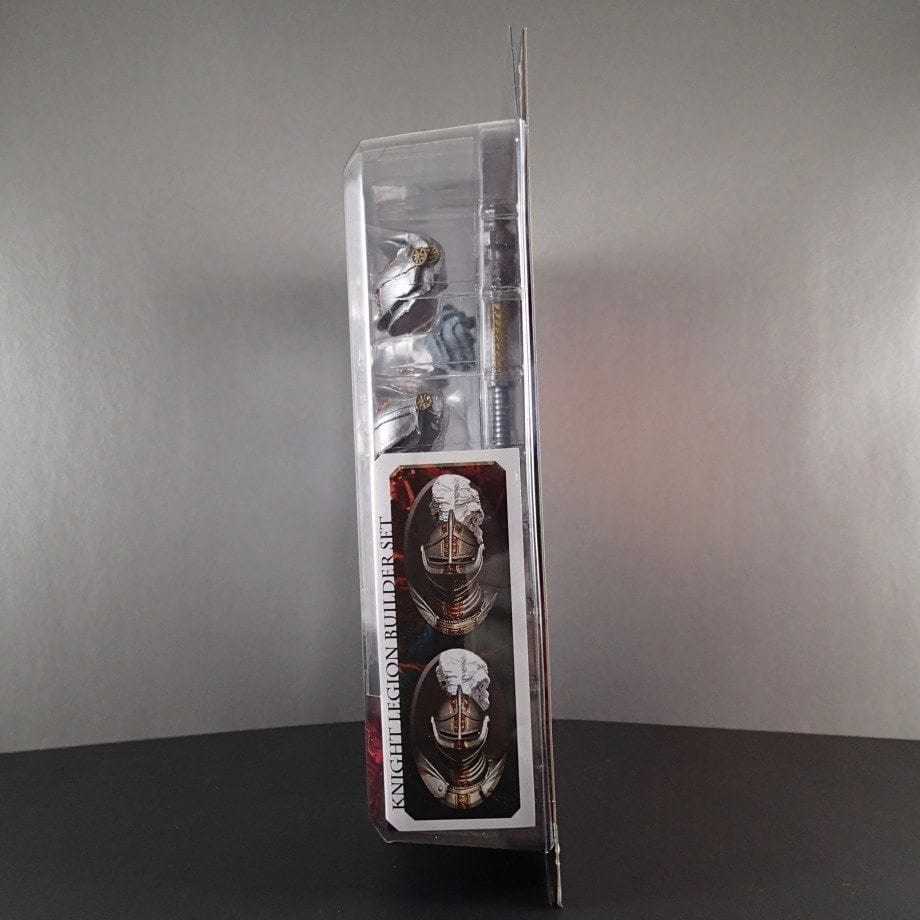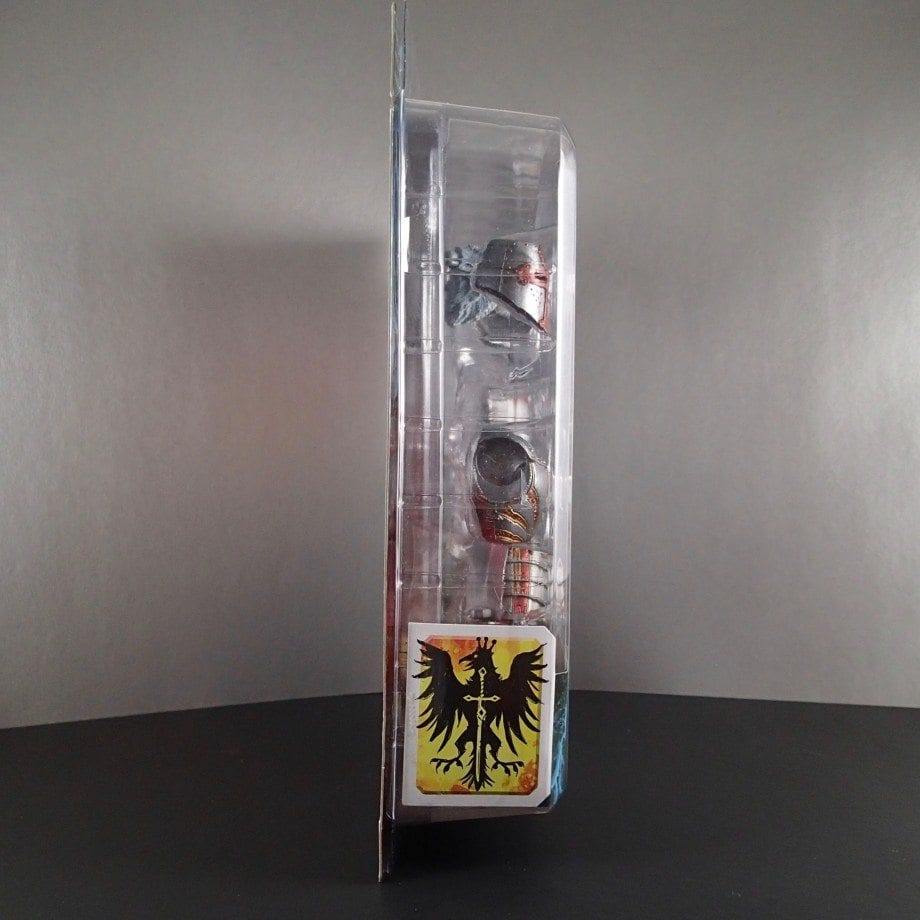 Born in 1976, Bill Drewnowski grew up surrounded by Star Wars, the likely reason for his love of a great story. Now a father living in New England, Bill teaches high school English, including courses in science fiction and fantasy. Bill enjoys collecting books, posters, action figures, trading cards (including a huge Magic the Gathering obsession), and of course all things Star Wars. His favorite book is Moby Dick by Herman Melville. You can follow Bill on Twitter @DorkLair and Instagram @TheDorkLair.