Step inside Bill's icy lair and meet the terrifyingly awesome Wampa figure from Hasbro's Black Series line.
The Hasbro Black Series Wampa is a nice collectible, but it's an amazing toy. This thing feels heavy and durable. It has a removable arm and some sweet blood detail. This is the kind of figure I imagine will end up as loose as a rag doll only because it will be played with so much.
When I was a kid I had a Transformers Shockwave figure that was basically my automatic monster in every play session. Star Wars, GI Joe, He-Man–it didn't matter, Shockwave was so big and awesome that he was my bad guy, always. I could see this Wampa serving that same purpose for a kid today, annihilating Marvel Legends, Funko Pops, Walking Dead, anyone who gets in his way.
The two pack comes with Hoth Luke, of course, who is a pretty standard figure but nicely detailed and essential to any The Empire Strikes Back 6″ shelf.  This deluxe set was released alongside the Han and Tauntaun, and right now you might be able to find it here and there on clearance for around $20-25; but even if not this set is well worth the $35 retail price.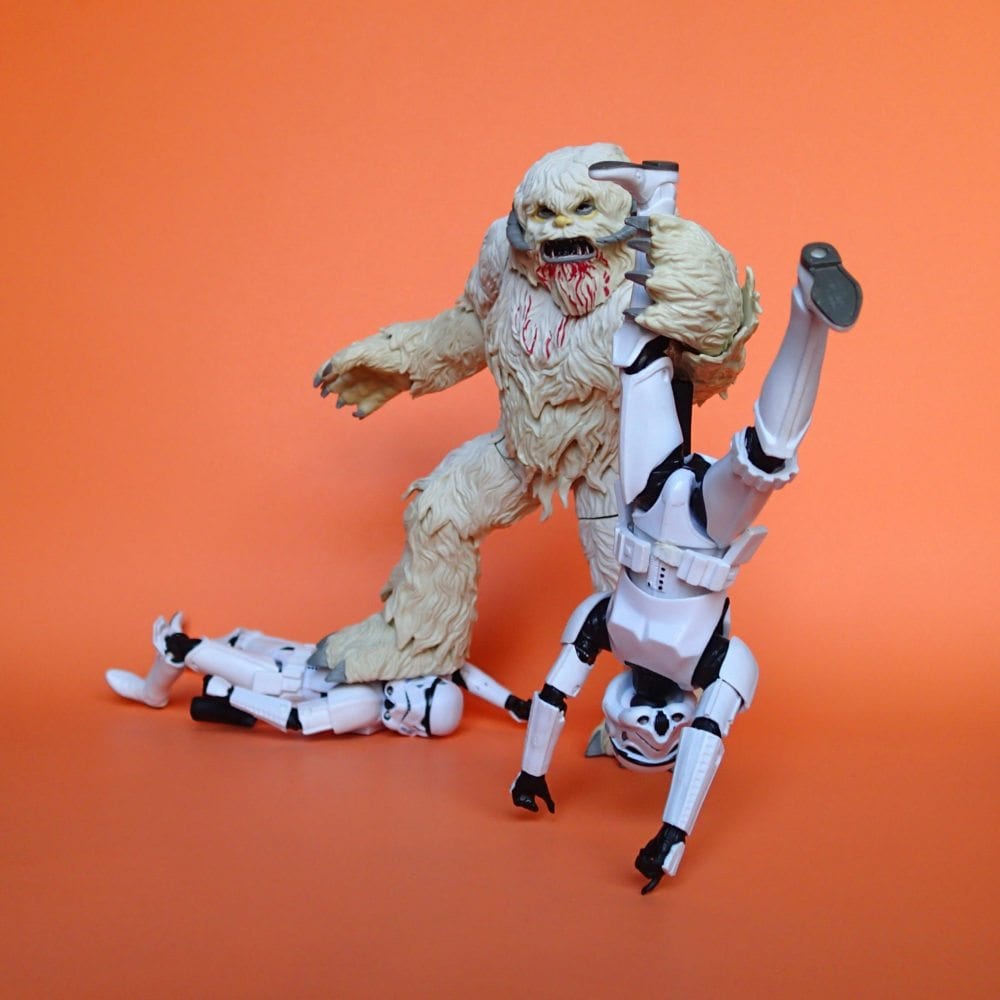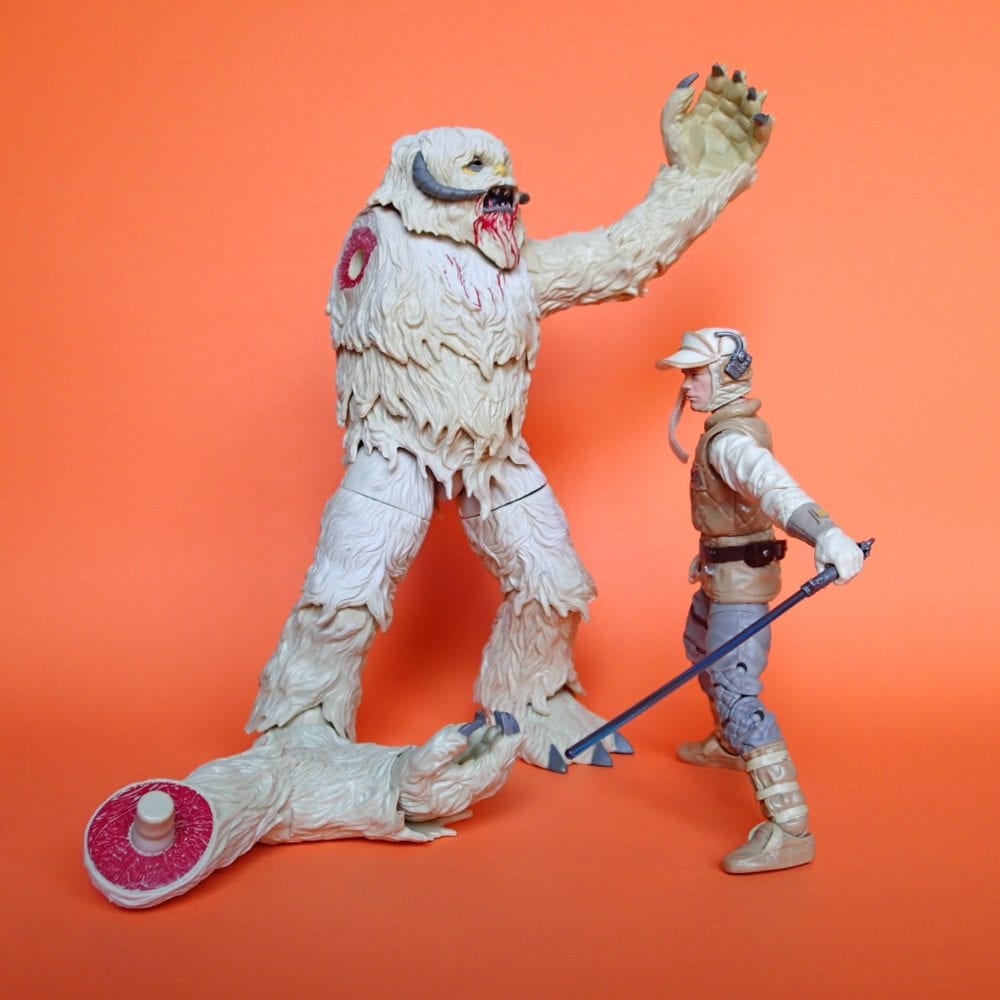 Photographic Plastic is a weekly column that showcases the unique action figure photography of Bill Drewnowski. Bill's photos transcend the figure, and often capture the character in poses and situations so real it's as it came to life. In addition to his contributions on the site, hear Bill as he hosts The Trade Federation podcast on RetroZap–the first podcast devoted to discussing the Topps Star Wars Card Trader app and other collecting news. Bill is also on social media; you can find him on Reddit and be sure to follow him on Twitter, boh under the name LostStarWars.
Born in 1976, Bill Drewnowski grew up surrounded by Star Wars, the likely reason for his love of a great story. Now a father living in New England, Bill teaches high school English, including courses in science fiction and fantasy. Bill enjoys collecting books, posters, action figures, trading cards (including a huge Magic the Gathering obsession), and of course all things Star Wars. His favorite book is Moby Dick by Herman Melville. You can follow Bill on Twitter @DorkLair and Instagram @TheDorkLair.