Hasbro's Black Series six inch K-2SO is a towering droid with beautiful weathering and an unstable footing, but a great addition to the 1:12-scale shelf.
Months before the Star Wars: Rogue One premiere, turncoat security droid K-2SO has already captured the hearts and imaginations of Star Wars fans. And the six-inch Black Series version of this new fan-favorite is a good addition to the display shelf.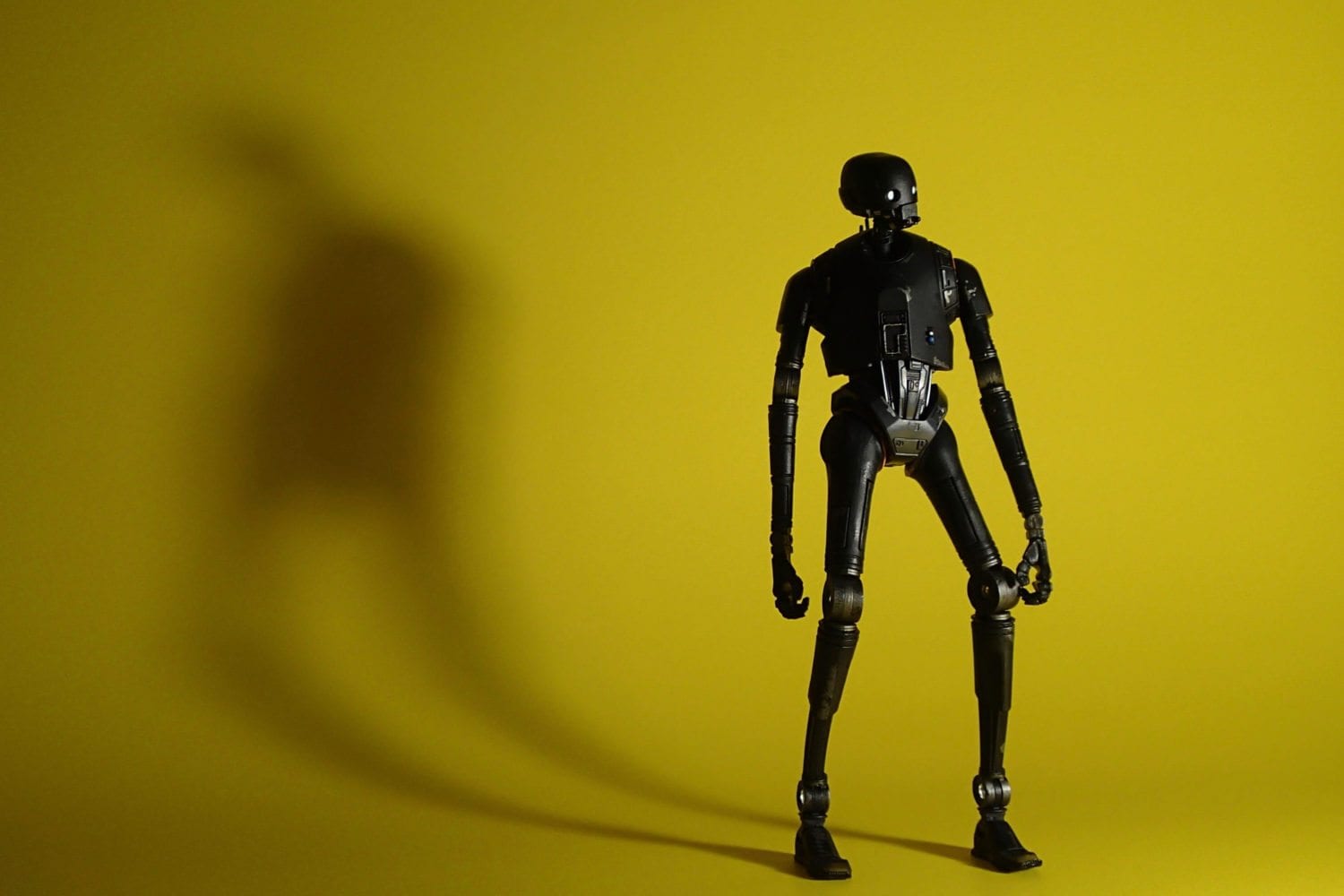 Black Series K-2SO is a good figure and a great subject for photography. The weathering gives this big hunk of plastic a quality, gun-metal look. The articulation is great with all sorts of clever swivel and ball joints throughout. And as a bonus, he seems to have really hit it off with my GNK Power Droid.
K-2SO
K-2SO is a fun figure to play with. The excellent range of motion in the head and neck makes for some expressive poses. Ironically, a droid figure such as K-2SO is more expressive than a figure of a person like Ahsoka. Dynamic head movement really is key to great posing.
The downside to all that articulation is that mine is already starting to loosen up. This is prevalent in the knees, elbows, and wrists, from all the posing I've been doing. Another knock on mine is that the bottoms of the feet are not flat. Wobbly feet and a naturally high center of gravity have resulted in a figure that is constantly toppling over. Every time I return to my hobby room, K-2SO has fallen. I will likely be using a flight stand for him on the shelf.
GNK Power Droid
I have written briefly about GNK a few times before, but for those wondering where the 1:12 scale "Gonk" droid came from, it's a custom, 3D-printed figure from Prometheus Rising Heavy Industries. About a year or two ago, Prometheus Rising printed, built, and painted seven unique GNKs. Needless to say, they had been extremely limited for quite a while. But recently The Fwoosh reported that PMRI published the parts to Shapeways, and they can be ordered for personal customization. If you are into painting and customizing, I highly recommend picking one up. The price is steep, but I look at it as support for an independent artist.
Enjoy the photos, and don't forget to look me up @LostStarWars on Twitter, Instagram, and Reddit.
Black Series K-2SO
---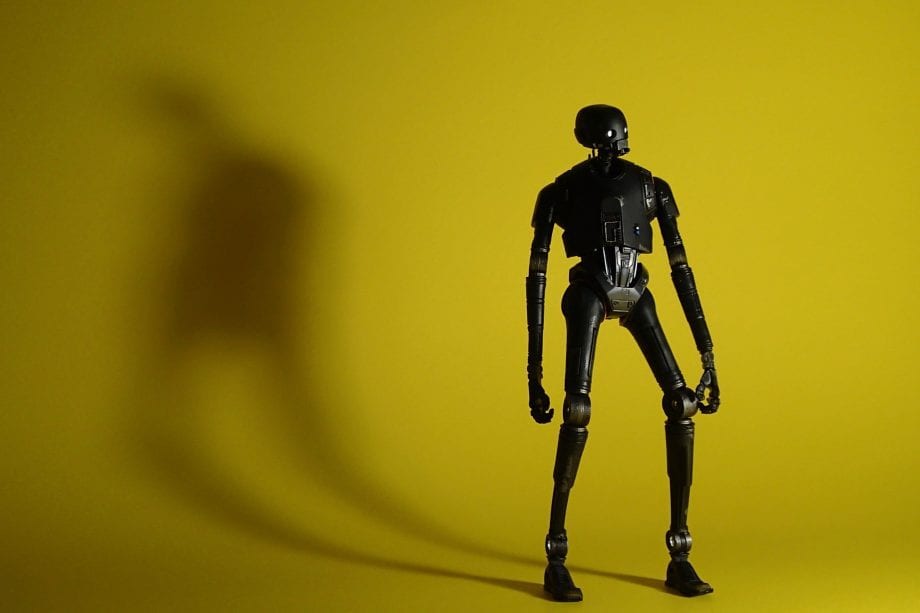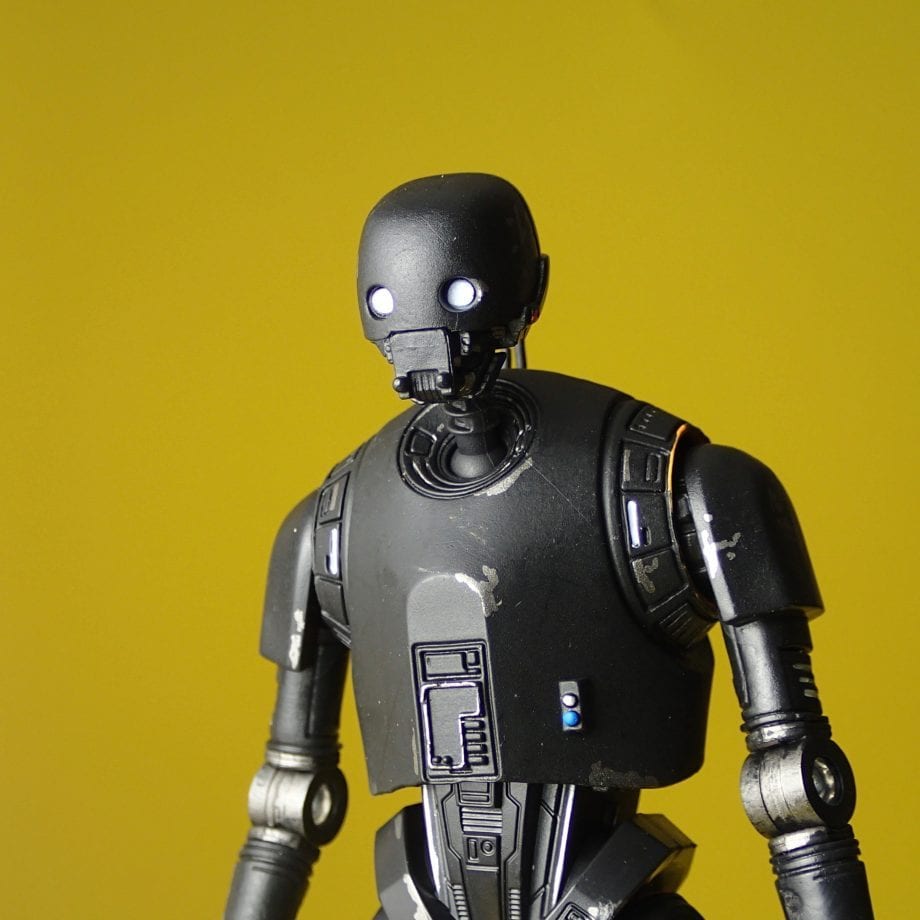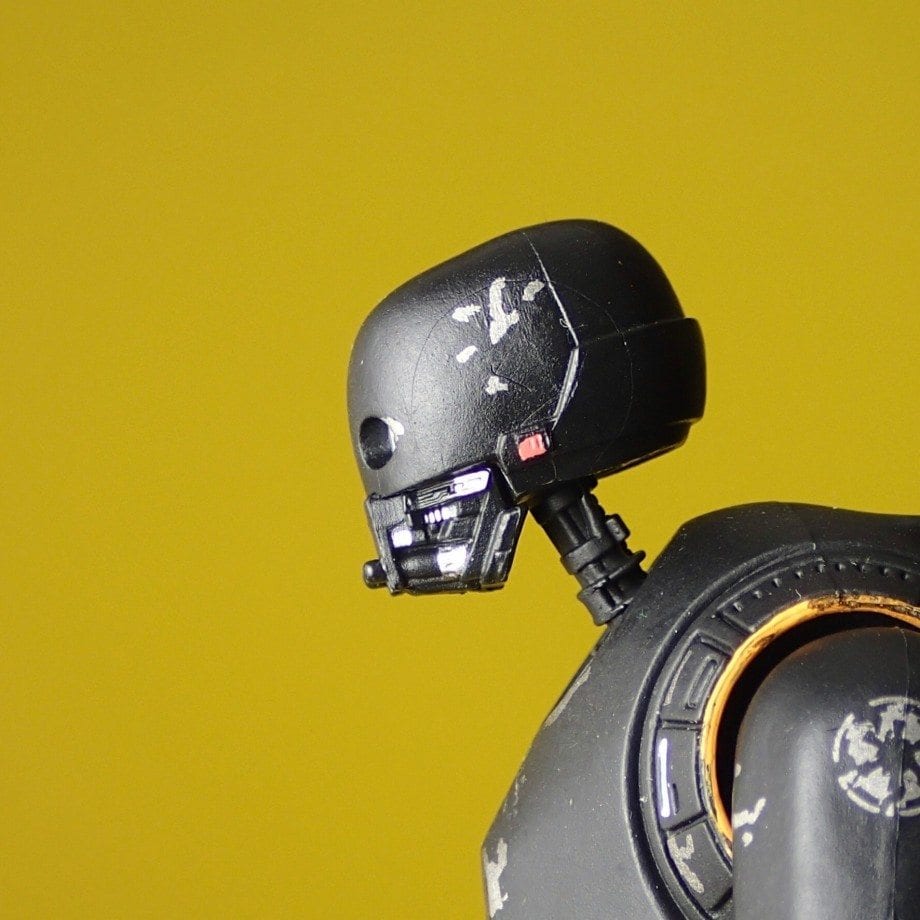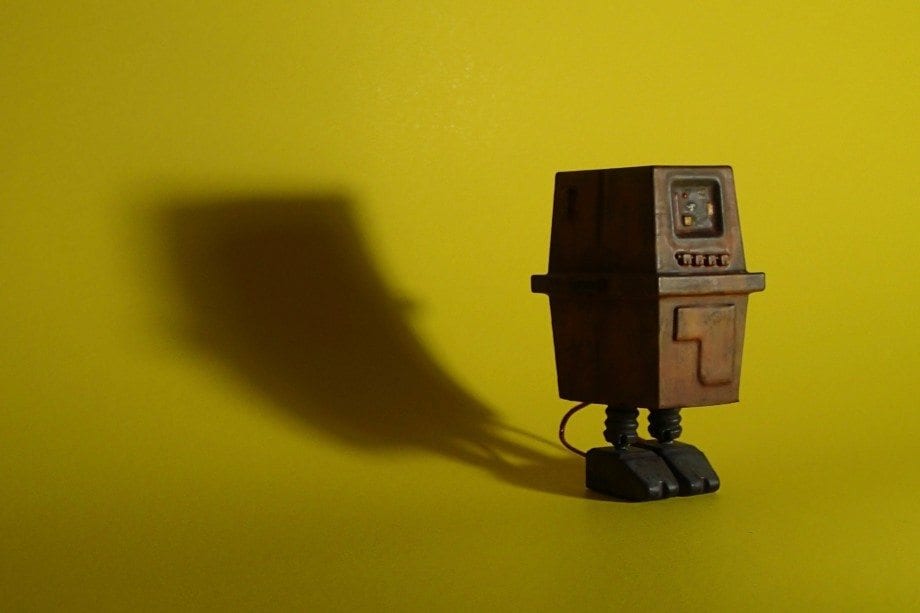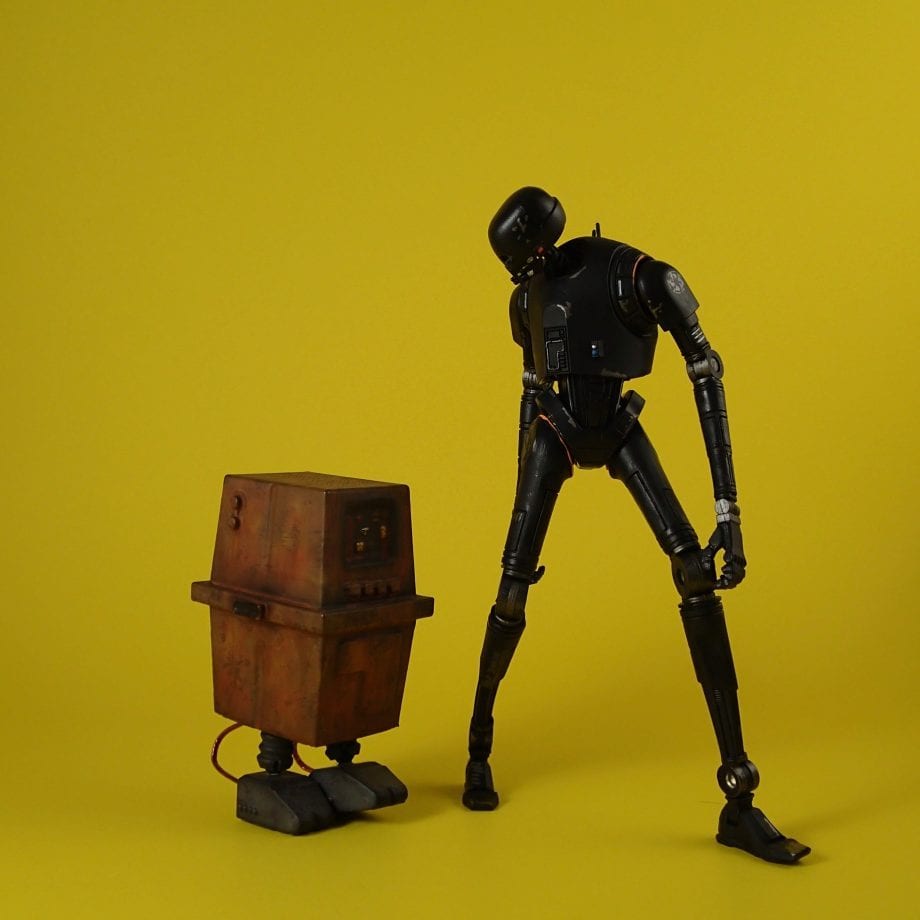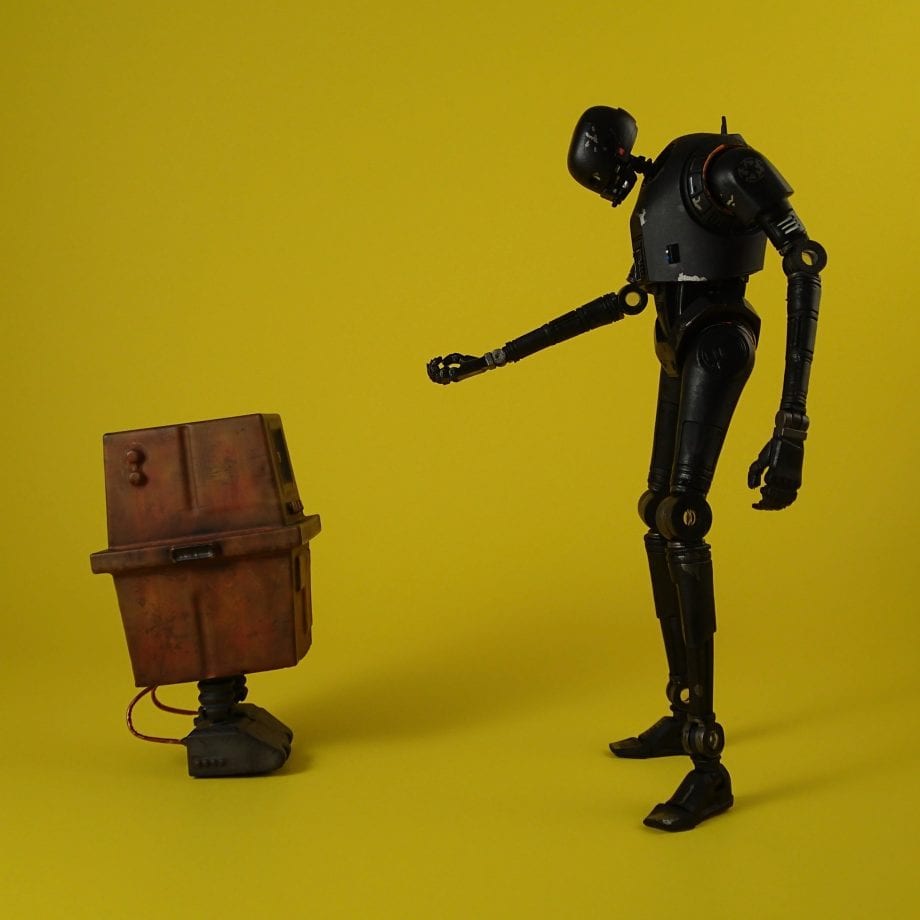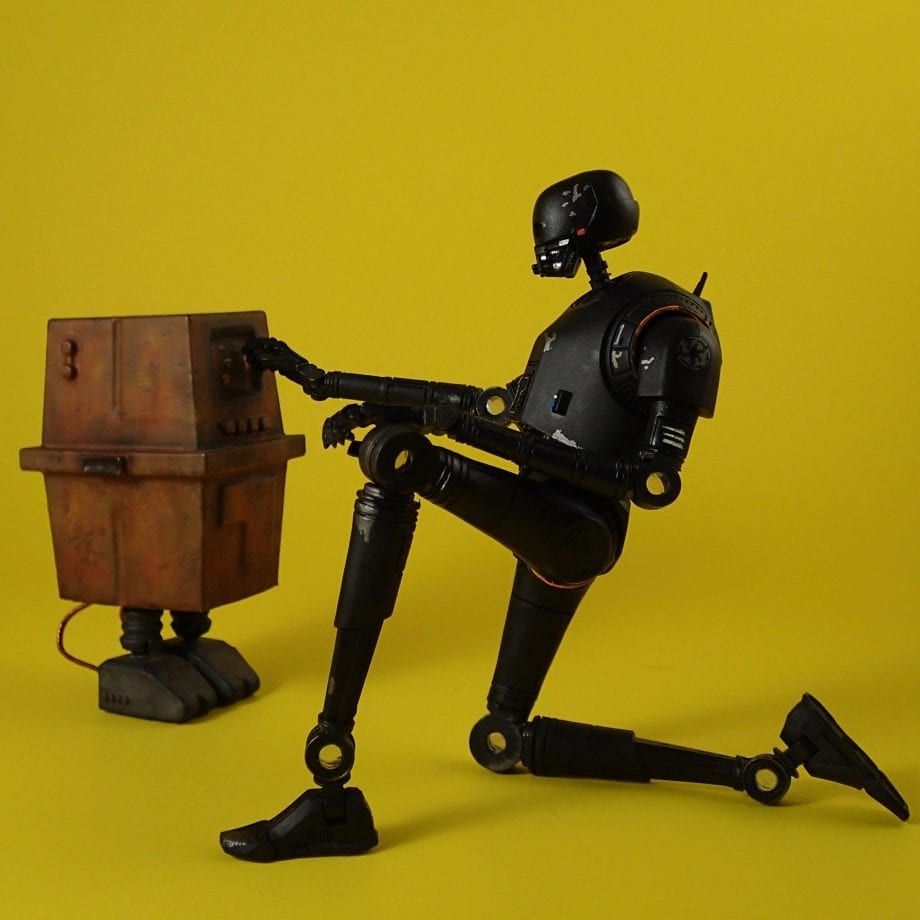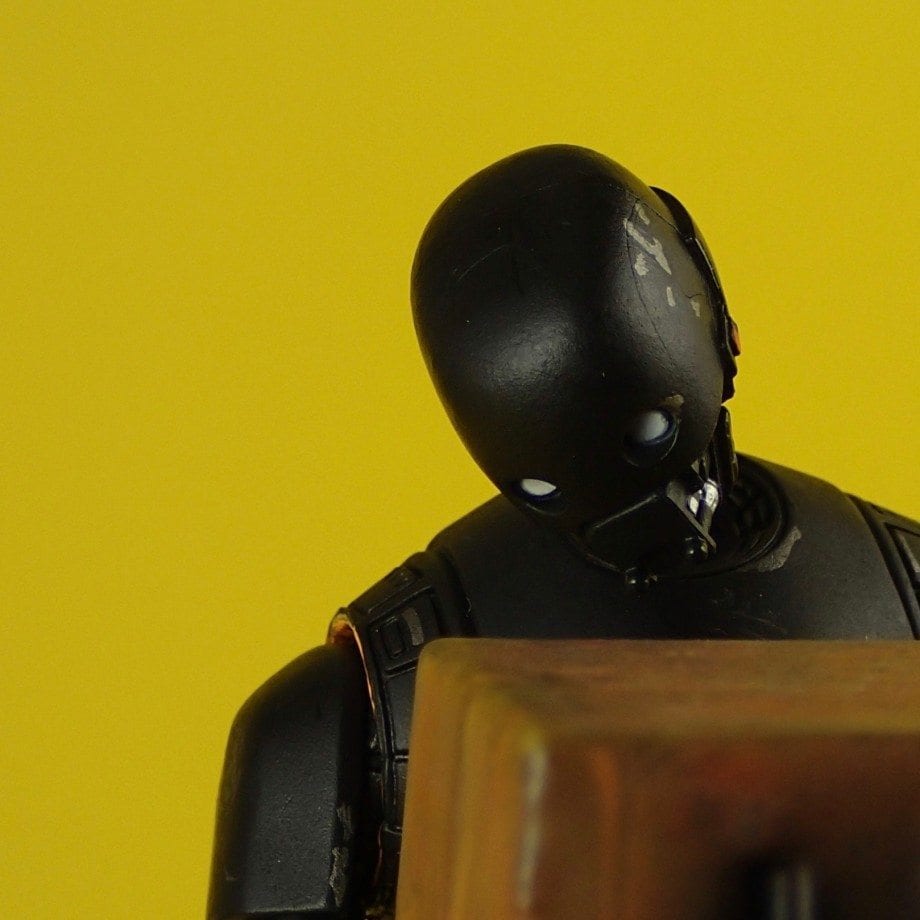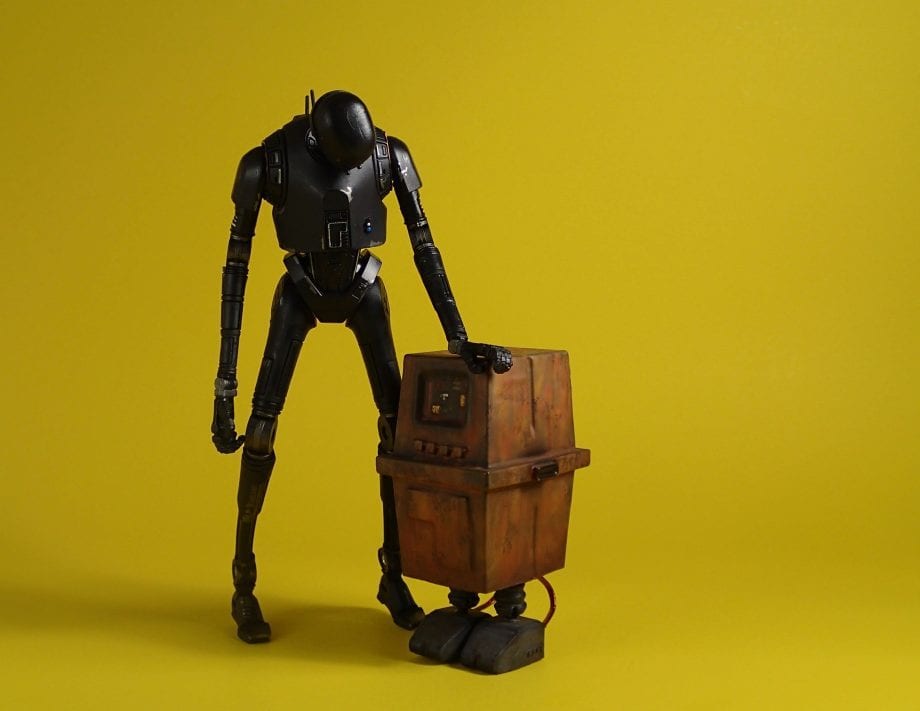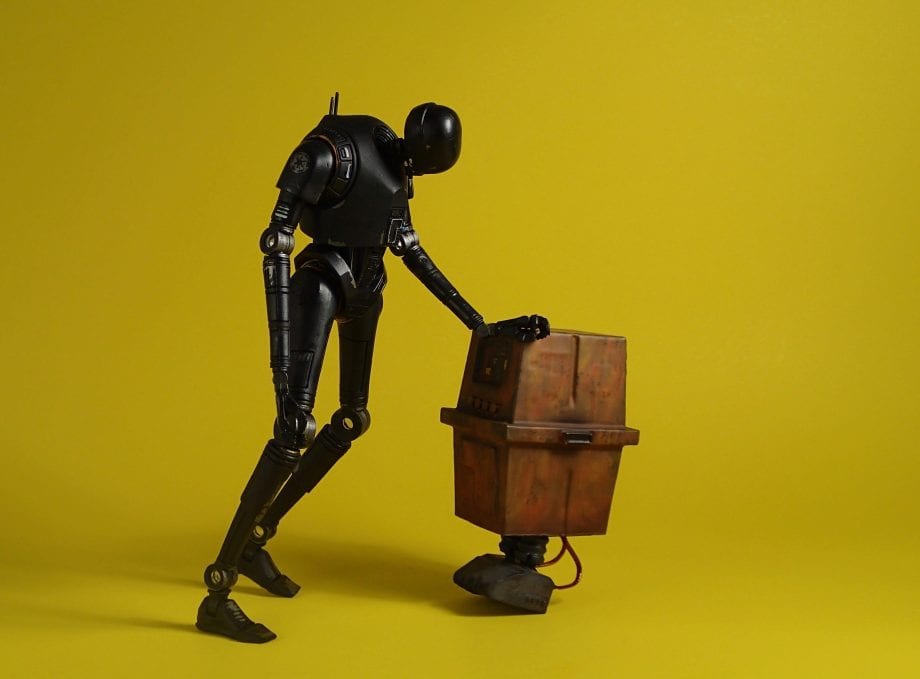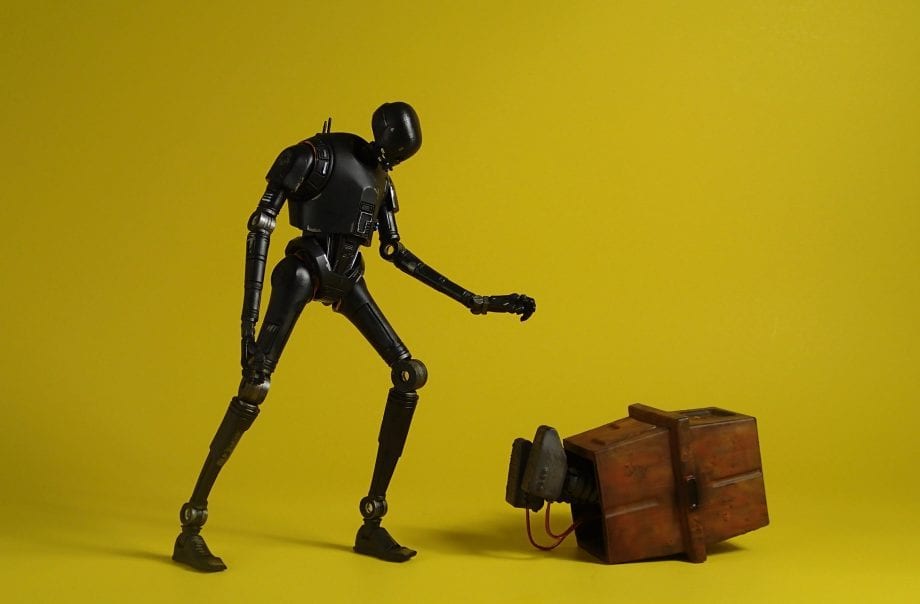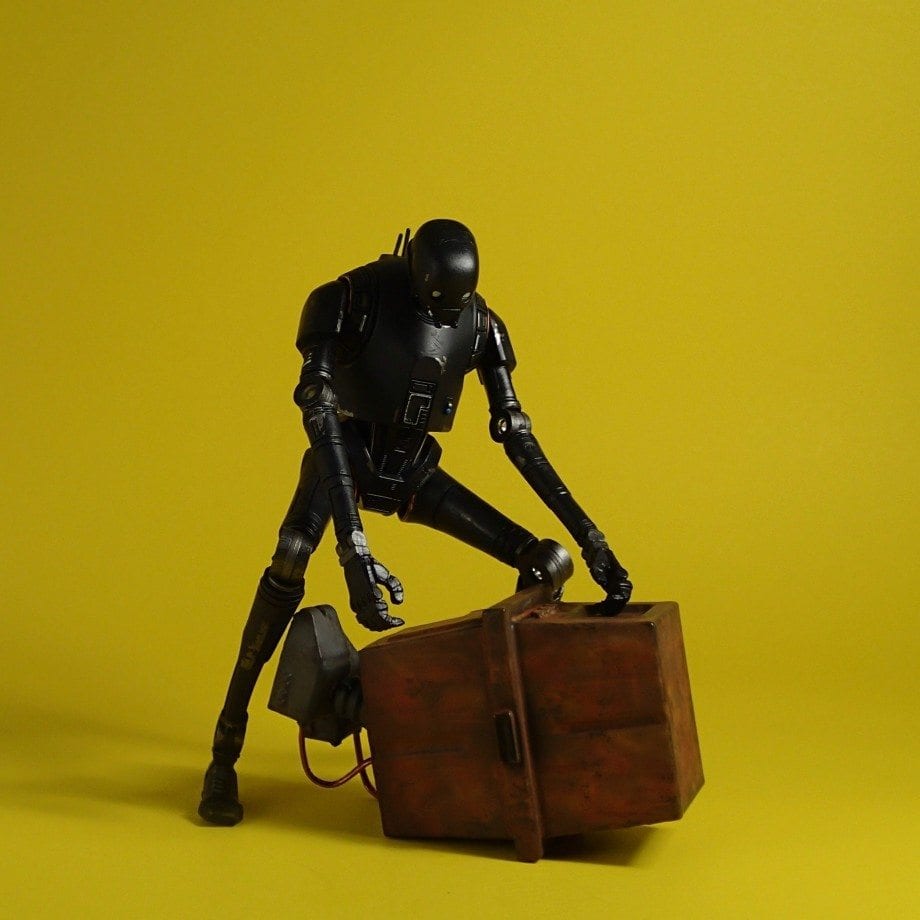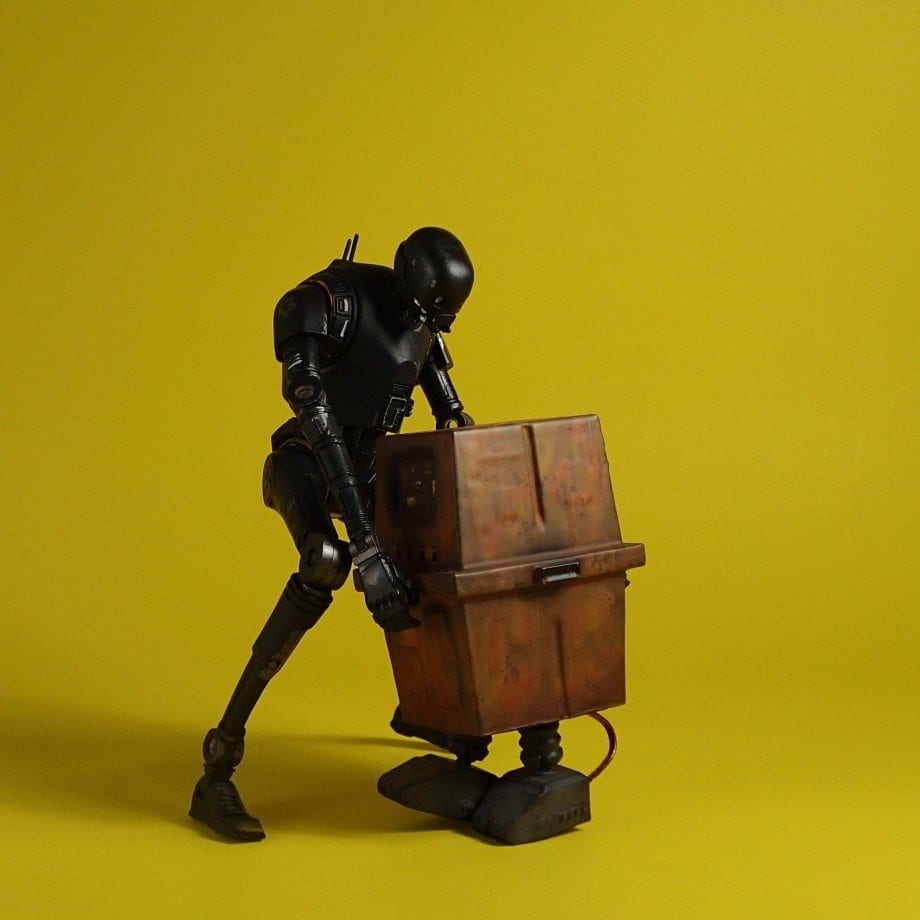 Born in 1976, Bill Drewnowski grew up surrounded by Star Wars, the likely reason for his love of a great story. Now a father living in New England, Bill teaches high school English, including courses in science fiction and fantasy. Bill enjoys collecting books, posters, action figures, trading cards (including a huge Magic the Gathering obsession), and of course all things Star Wars. His favorite book is Moby Dick by Herman Melville. You can follow Bill on Twitter @DorkLair and Instagram @TheDorkLair.