In a bit of a departure from his usual action pics, Bill unboxes the Bandai Captain Phasma 1:12 scale plastic model and prepares for assembly.
About a year ago, Bandai started a line of Star Wars 1:12 scale plastic model kits, and the latest release is Captain Phasma. For many collectors, these articulated models have become just as viable an option for building six-inch action figure displays as The Black Series, Figuarts, Mafex, and Revoltech have.
I currently have only constructed the Darth Vader kit, which arguably looks better among Black Series figures than any other six-inch version. I do also own the C-3PO and R2-D2/R5-D4 kits, but I haven't found the time to assemble those two yet.
Anyone who a has ever assembled a model kit should have no problem with one of these. In fact, unlike many model kits, these require no glue: just remove the pieces from the sprues and assemble. And while paint can improve the finished product, it  is by no means required. In other words, all you really need is what's in the box. One tool I would recommend is something to cleanly cut the piece away from the sprue like an Exacto knife or preferably a fine cutter. Assembly takes a couple hours, and even though the instructions are written in Japanese, they are clear and easy to follow. If you can follow a LEGO set, you can follow one of these.
Upon opening the Phasma kit, what immediately struck me was the level of reflectivity on the vac-metalized plastic. This is the chromed out Phasma that everyone has been waiting for. It is so shiny in fact that I actually expect the finished figure to be too chrome. At some point hopefully I'll have a chance to apply a wash to dirty her up. If any readers are model builders, please let me know what you would recommend, as I have zero experience with custom painting.
Over the next week or two, I'll be putting this figure together and will return with Part 2 to share the results.
Thanks for checking out my photos. Let me know what you think: @LostStarWars on Twitter, Instagram, and Reddit.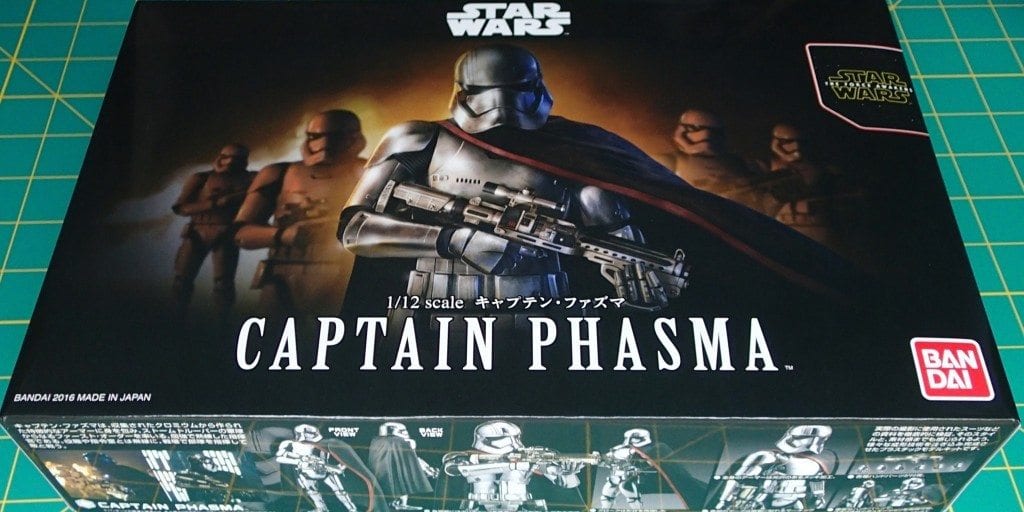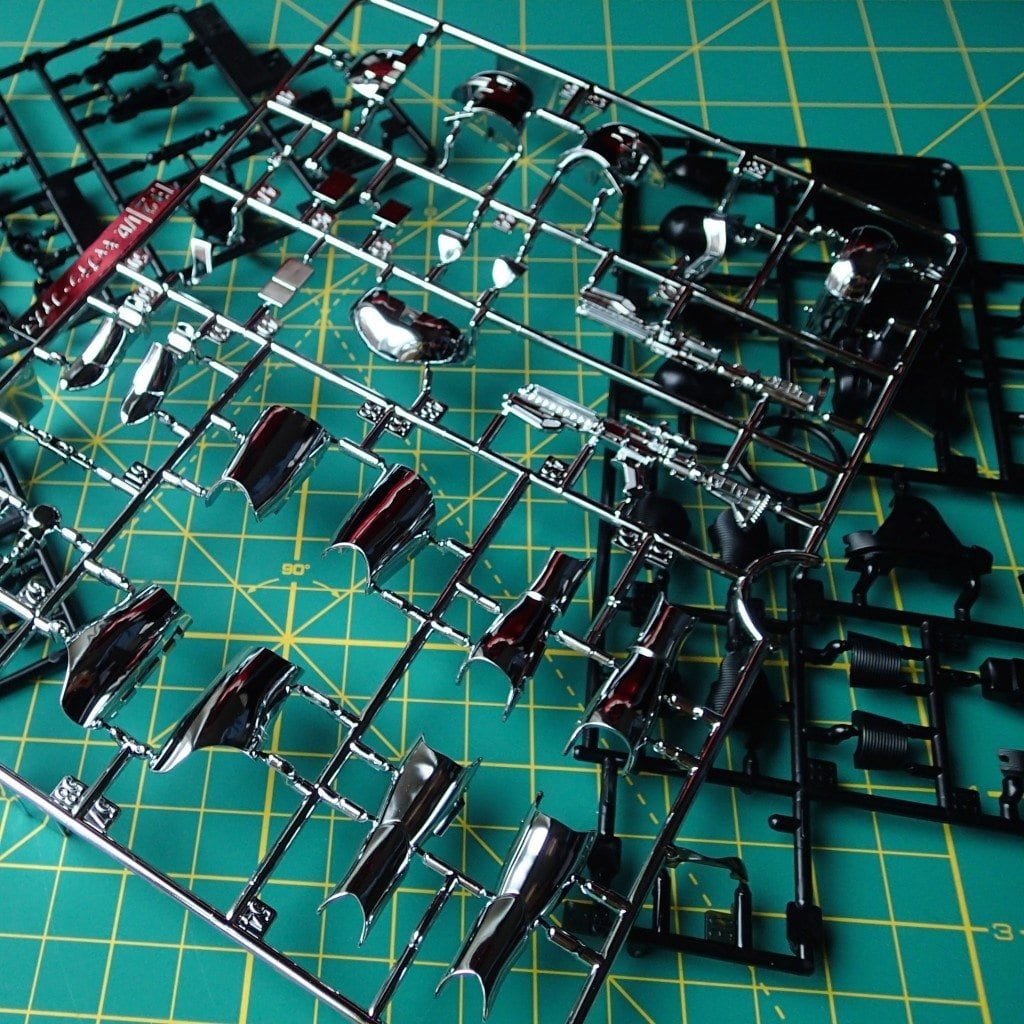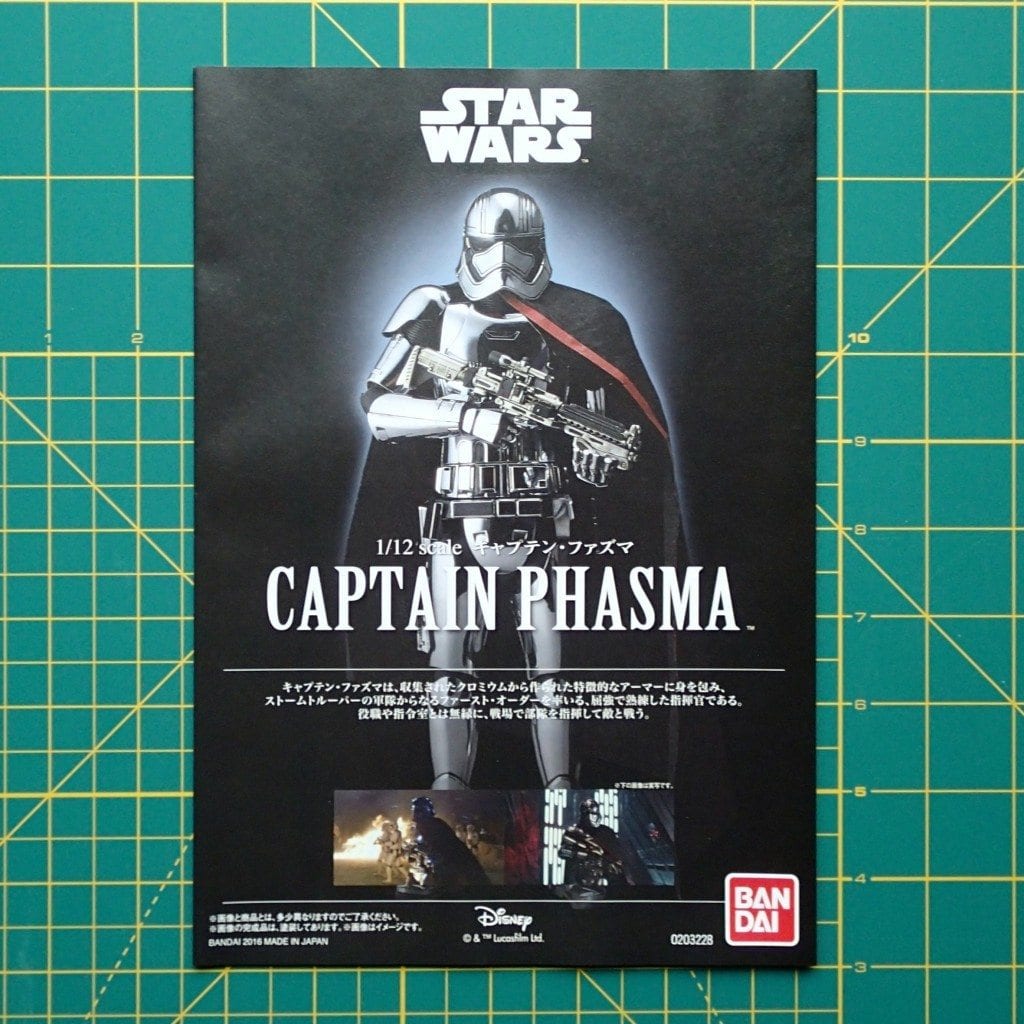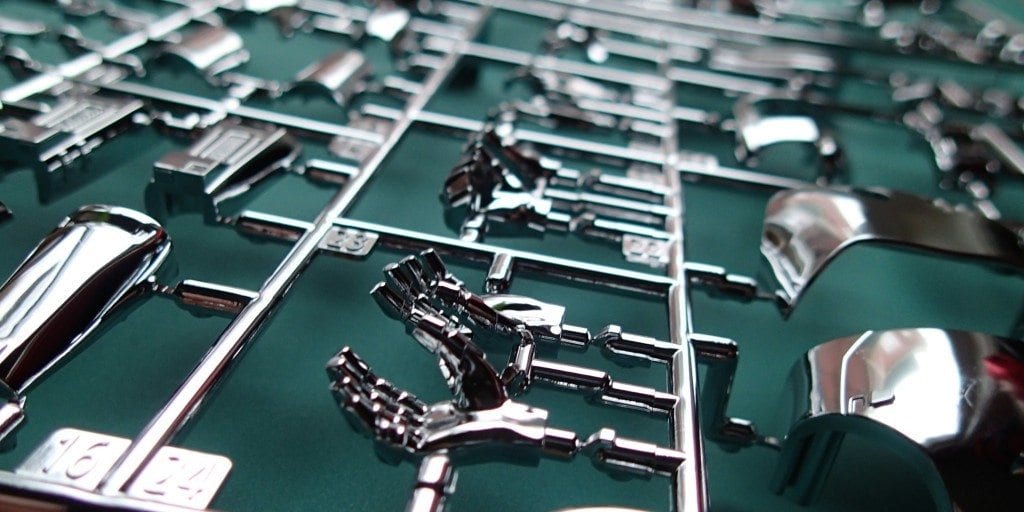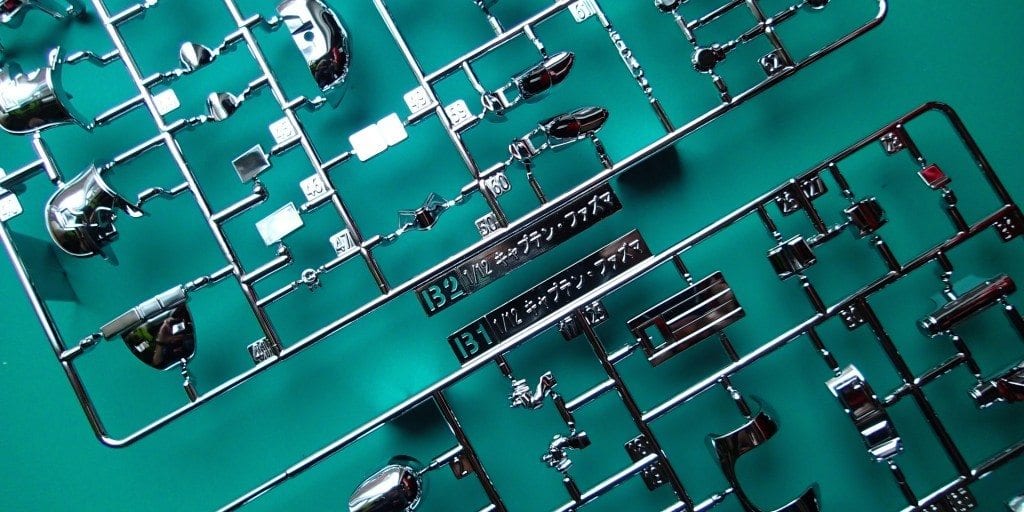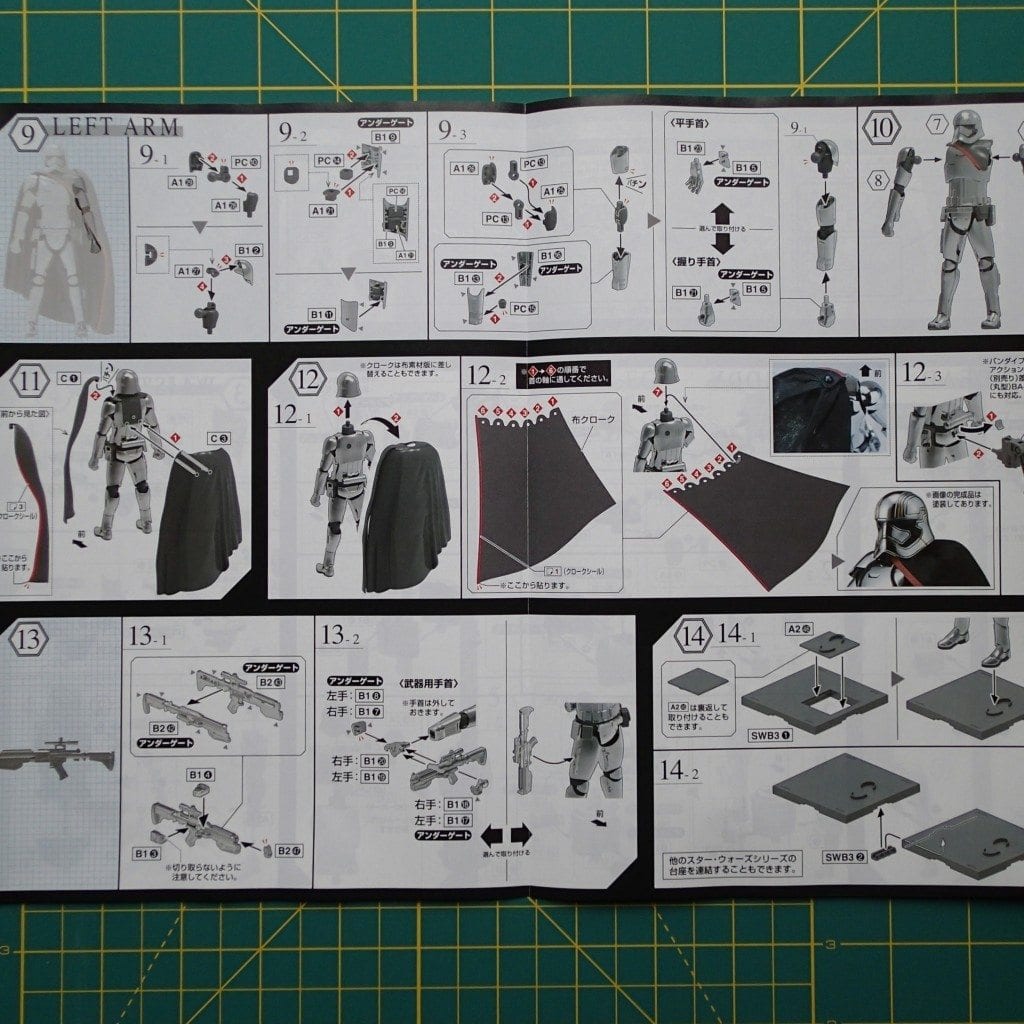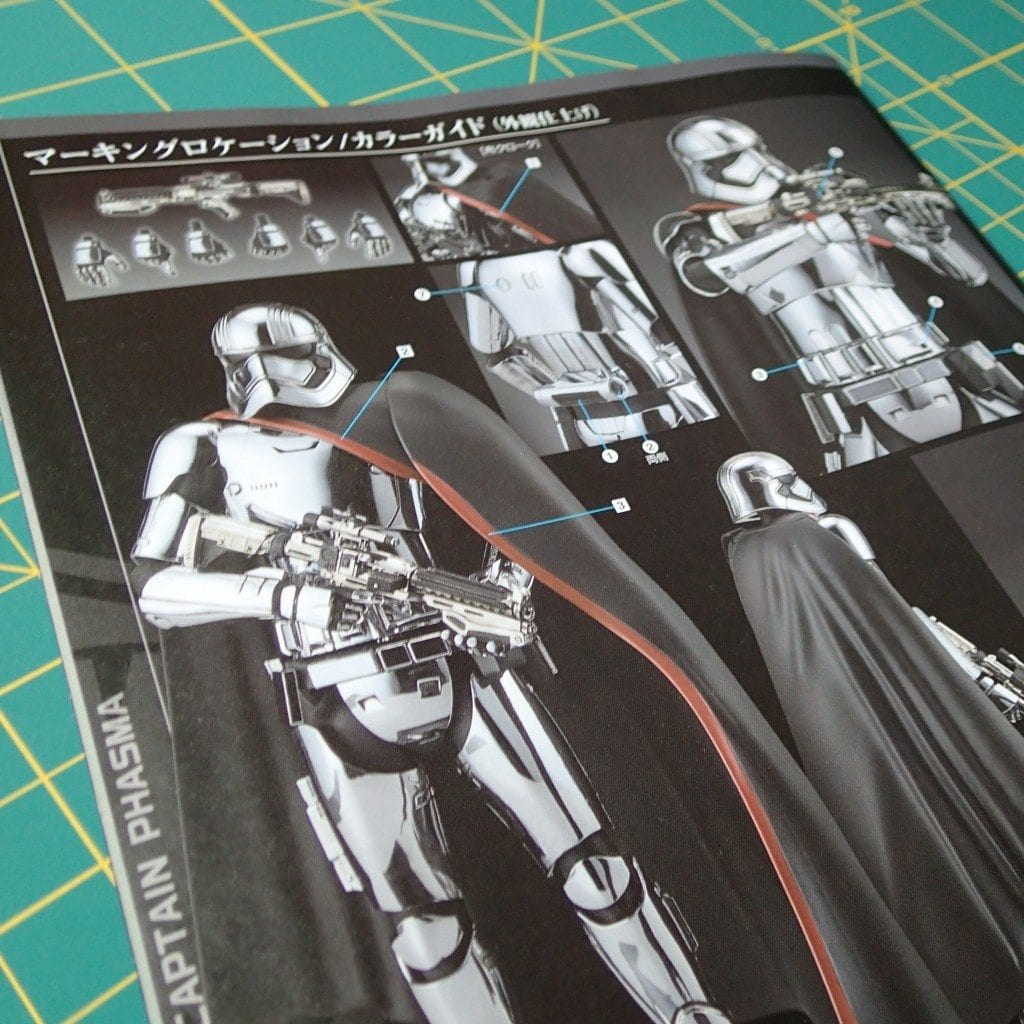 Born in 1976, Bill Drewnowski grew up surrounded by Star Wars, the likely reason for his love of a great story. Now a father living in New England, Bill teaches high school English, including courses in science fiction and fantasy. Bill enjoys collecting books, posters, action figures, trading cards (including a huge Magic the Gathering obsession), and of course all things Star Wars. His favorite book is Moby Dick by Herman Melville. You can follow Bill on Twitter @DorkLair and Instagram @TheDorkLair.