Bill shares photos of the Star Wars 40th Anniversary Black Series retro line. This is mostly first impressions of the packaging, since these figures have already been released in the past.
As the 40th Anniversary of Star Wars fast approaches, companies are starting to reveal what they have in store for collectors. Once Hasbro officially announced their homage to the original Kenner releases with a special 6″ 40th Anniversary Black Series run, it was only a matter of days before these were in the hands of collectors.
The Release
When I left for my vacation Saturday morning, I knew that Hasbro would be officially announcing the Star Wars 40th Anniversary The Black Series line. Episode 37 of Star Wars Show had previewed an exclusive X-Wing Pilot Luke for Celebration Anaheim, and there had been some photos of the first wave from Amazon Mexico. So I knew these were coming soon, but I did not realize they would be waiting for me when I returned home. If you ordered from Hasbro, these are likely in your hands at this point. If you ordered from one of the other sites, it will probably be a few more weeks. Most sites indicate an April release date. I would expect to see these hitting shelves after that, maybe even timed for a "May the 4th" event.
My Order
I have mixed feelings about my order from Hasbro. I am thrilled that it came so fast. The turnaround was amazing. A week ago today there were only rumors, and here many collectors already have these in hand! Most impressive. On the other hand I take issue with Hasbro's lack of consistency. First, my figures were shipped in a large box without any padding. Luckily, aside from a few nicks and scuffs from flopping around, they arrived in decent shape. But this release is aimed at mint-on-card collectors, so Hasbro should have put a little more effort into their shipping quality. Second, Hasbro sent me the wrong figure. I ordered Han, Leia, and R2-D2, but they sent me Luke, Leia, and R2-D2. I have not yet heard of anyone else with this problem, so hopefully it is not widespread.
The Line
When rumors started swirling about the return of Star Wars retro-packaging for the 40th Anniversary of A New Hope, my hopes were high. In my perfect world, Hasbro would bring back the Vintage-style backer cards for their 3.75 inch figure lines and use a version of the vintage 12″ figure box with the window and flap for the 6″ line, as envisioned by @ForceCult last year.
More pics of the hilariously epic custom Force Cult Zuvio by @McLightcatcher pic.twitter.com/JJoE5B8PZy

— Force Cult (@ForceCult) July 16, 2016
In my opinion, the worst case scenario for the 40th Anniversary Black Series would have been a straight scaling up of the Vintage card, which would have put the backer card at about 16″ tall. While Hasbro did not create poster-sized action figure packaging, they did opt for the backer card. I was a little relieved, but I was still bummed out; I really wanted those vintage boxes. It would just make so much sense and fit in not only with the anniversary theme but also with the rest of The Black Series line. If they had done boxes, I would likely be all in, so maybe I should be thankful. And while I have zero evidence, a hunch tells me that they have more 40th Anniversary product up their sleeves, and I am still hopeful they will announce something in the 3.75″ line.
The Product
Since I will be collecting the 40th Anniversary Black Series on card, I will not be taking any photos of the figures themselves. These are merely my impressions of the overall packaging of the line. Also, I chose to focus mostly just on R2-D2 since the impressions will basically apply to any of them.
I am overall happy with these. And while I will not be collecting this line to completion, I will be glad to have some of them represented in my collection. The 40th Anniversary retro packaging really hits my nostalgia button, and these will display really well in my dorklair. But they are not without their problems.
The Bad
The bubble has two wrap-around tabs with tape (one on the bottom and one on the left) that break up the lines. These tabs are most noticeable when you look at the edge or the back. Presumably these are there to reinforce the bubble, but I am not a fan. Use better glue.
The peg hole is already punched. I am not sure if a fresh case will be the same, but there is something very "collector-y" about having unpunched backer cards.
The backs of the cards are the same for all figures. I liked how the TVC line had photos of the original figure.
The Black Series Logo on the back is small and difficult to see. I wish they had used a brighter color for that lettering.
The layout of the image and copy on the card is not great. The Star Wars Logo is off-center and image never seems to fit the space correctly.
The Good
The card is not a gigantic 16 inches tall. In fact it is under 11 inches (10.94″ x 7.13″ to be precise) and really feels like it is the exact size it should be. And I think this is the reason for the off-center Star Wars logo. It is off-center for the peg hole, and if they pulled that logo down any further, they would have to shrink the image, which would probably look even stranger. Another option would have been to encase it in a clamshell so the peg hole is completely off card, but then that would be pulling away from that nostalgic feel.
The thickness of the card is very nice. This is at least double the thickness of The Vintage Collection, a crucial feature for hanging and keeping them stiff and straight.
They stand really well. The bottom of the plastic bubble sits just right for these to stand up straight without any additional support. I am not sure if I will be hanging these up or standing them on the shelf, but it is nice knowing I have either option easily available.
The Star Wars 40th Anniversary logo on the top left is embossed in silver. It brings a nice texture and quality to the packaging.
Classic character-specific film images on the packaging. It has been a long time since Hasbro packaging had large, full color images specific to that character, and it is a welcome return.
The back of the card has pictures and info about all the other figures in the line, just like the classics. Previewing the other figures in the wave is another thing Hasbro has stopped doing in recent years.
While I am disappointed that Hasbro did not give us the retro-box for this line, I am satisfied with their execution of the 6 inch backer card. Now I keep my fingers crossed for a Celebration announcement of a 3.75 inch retro line as well!
Enjoy the photos, and don't forget to look me up @LostStarWars on Twitter, Instagram, and Reddit.
Star Wars 4oth Anniversary The Black Series
---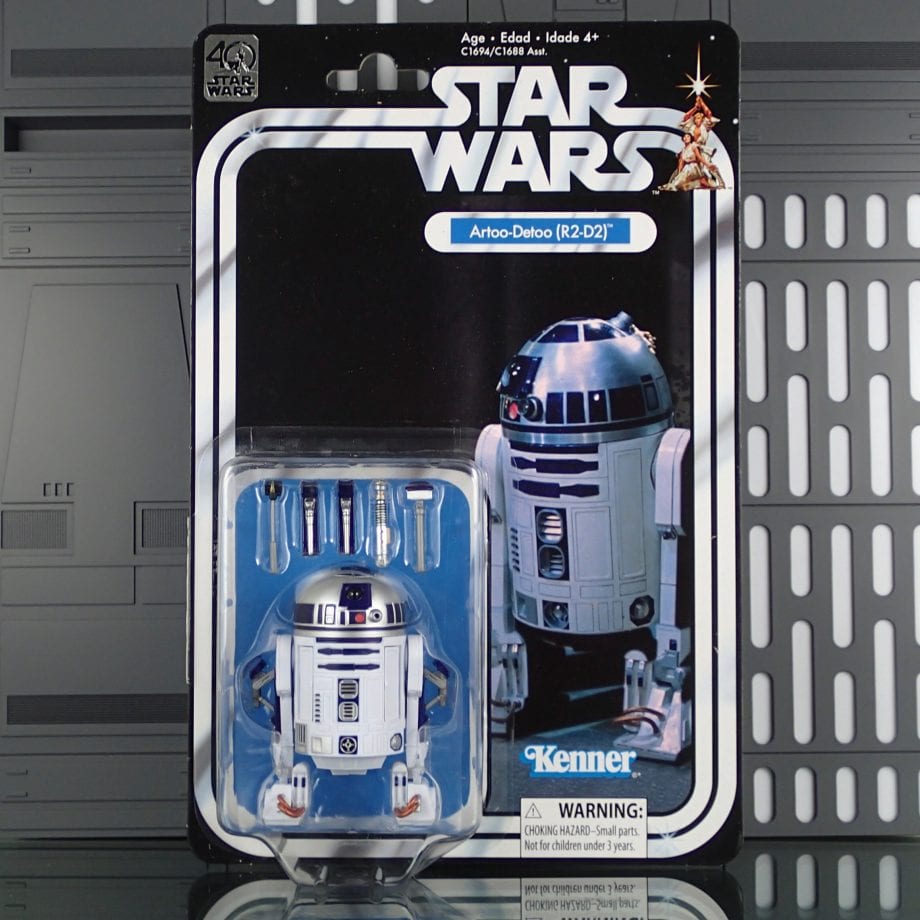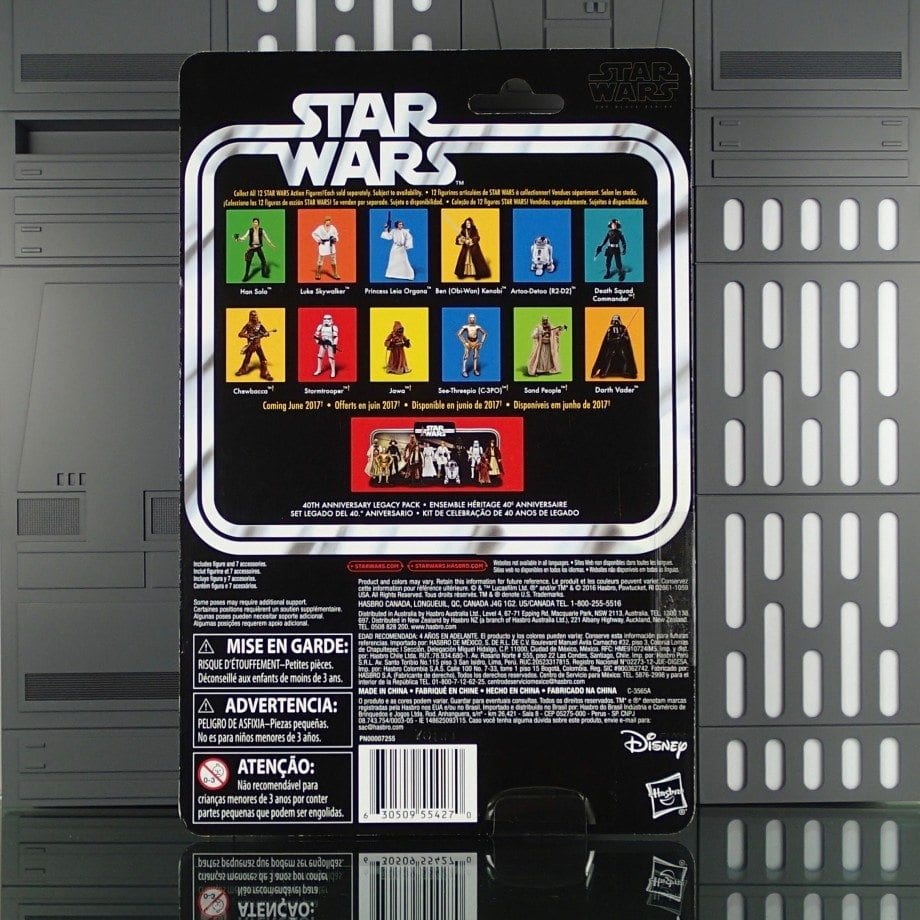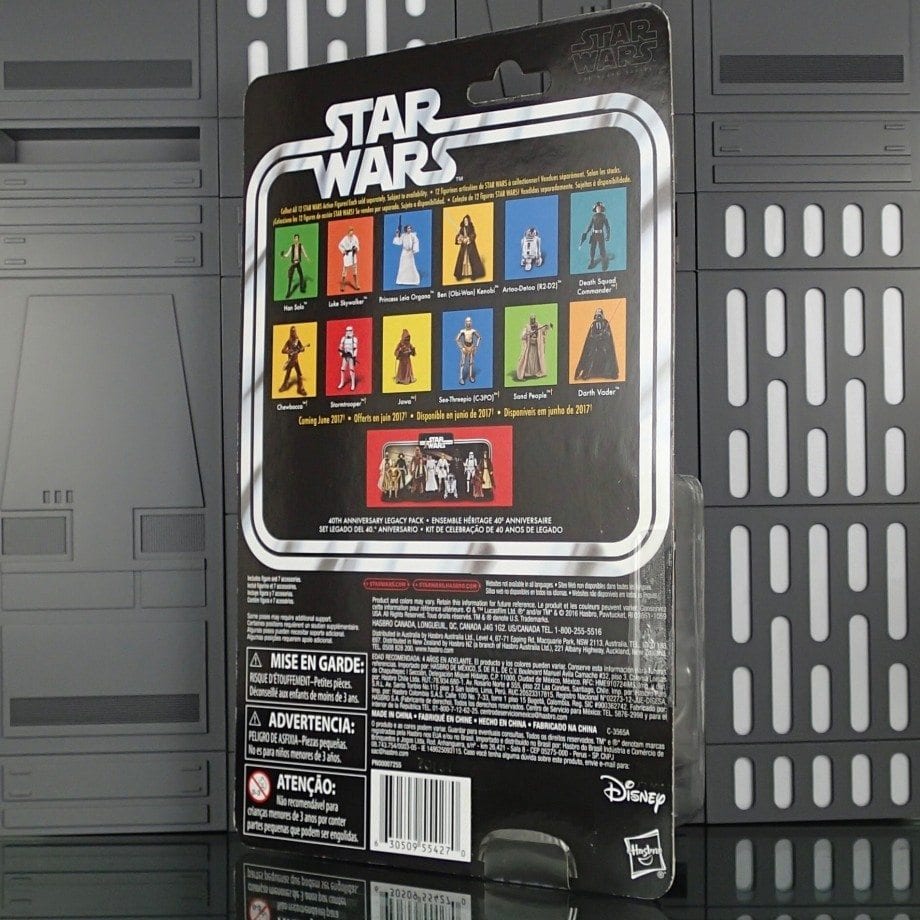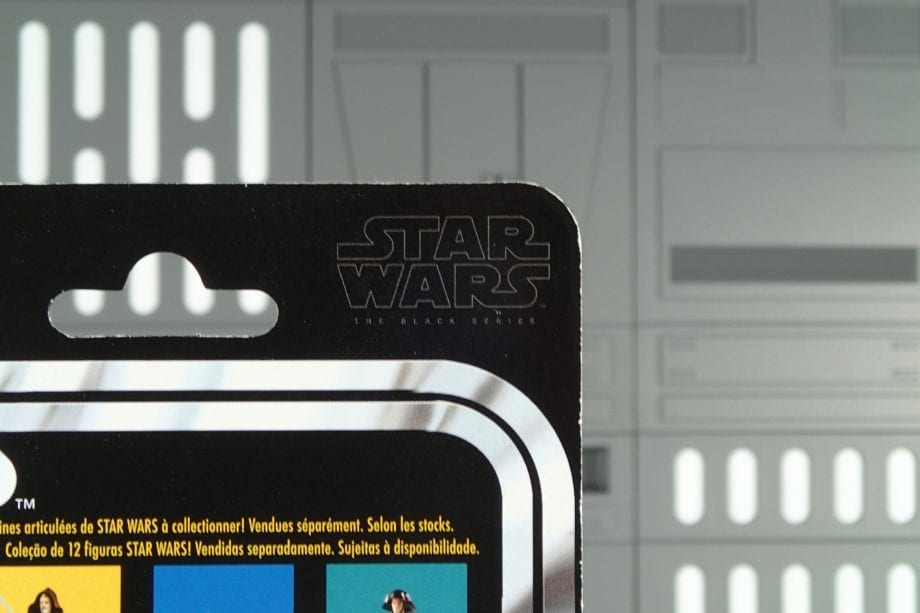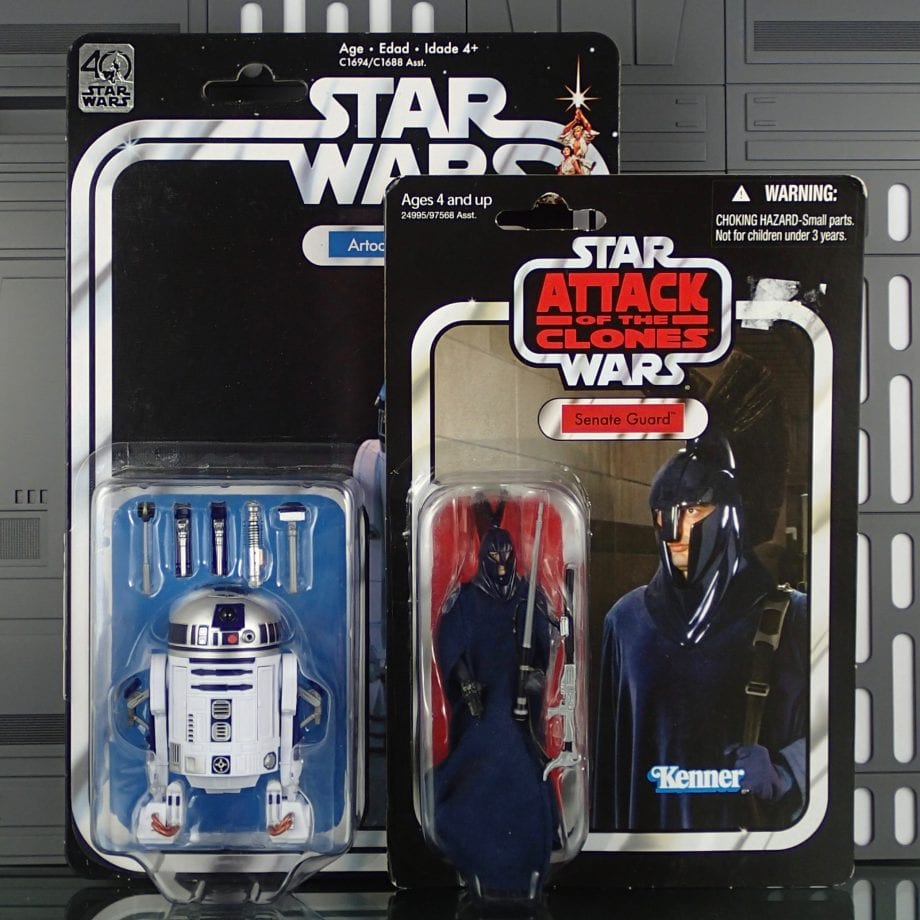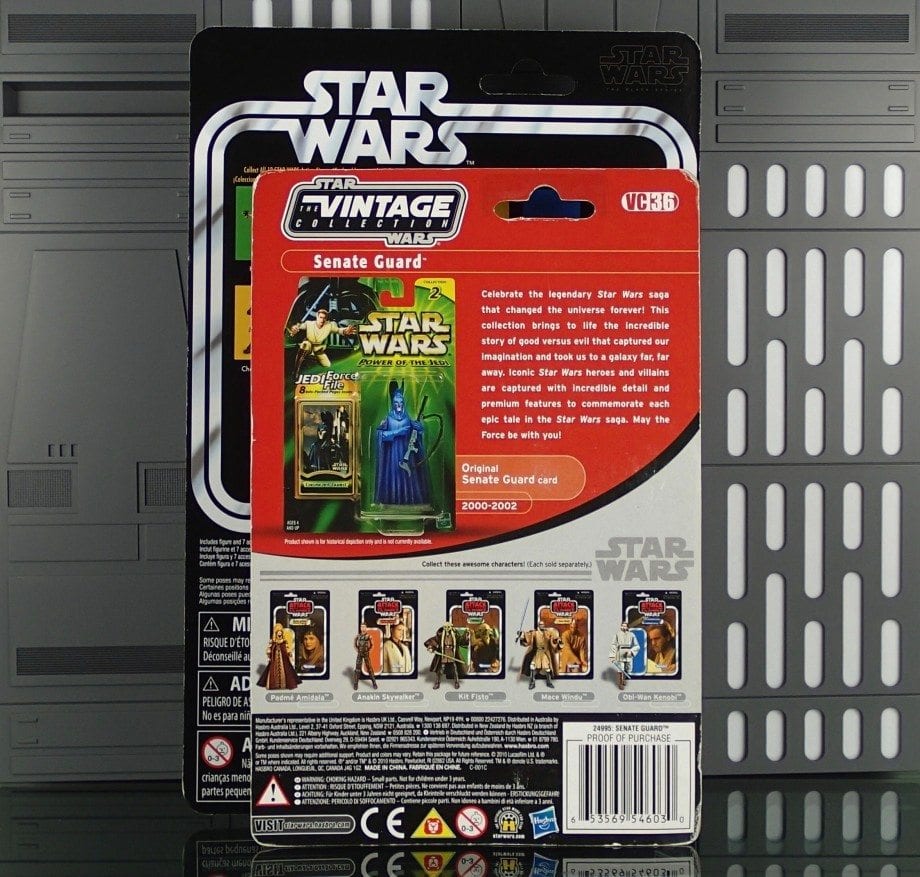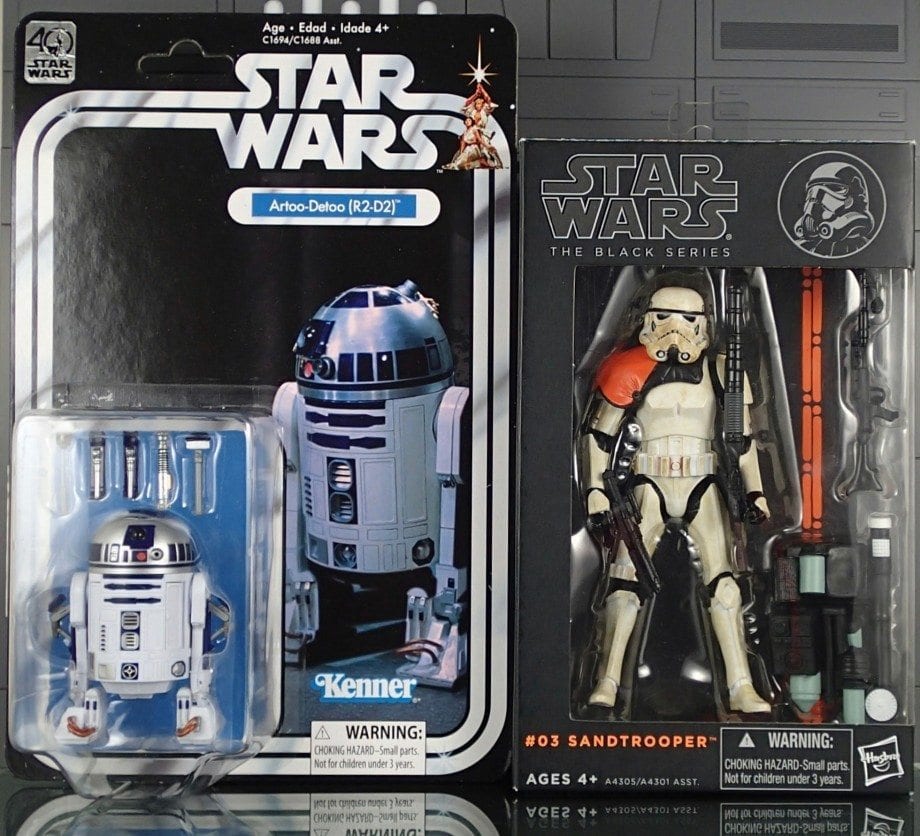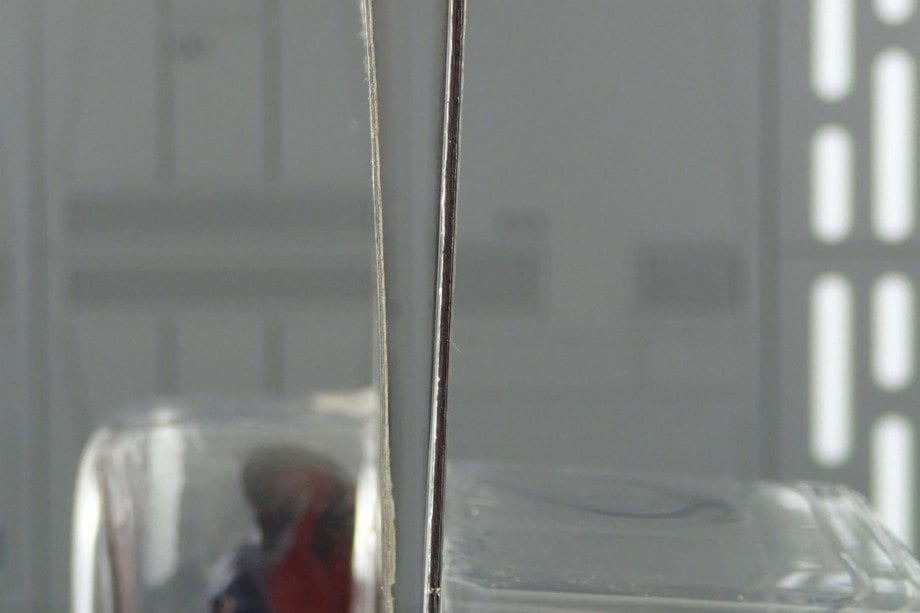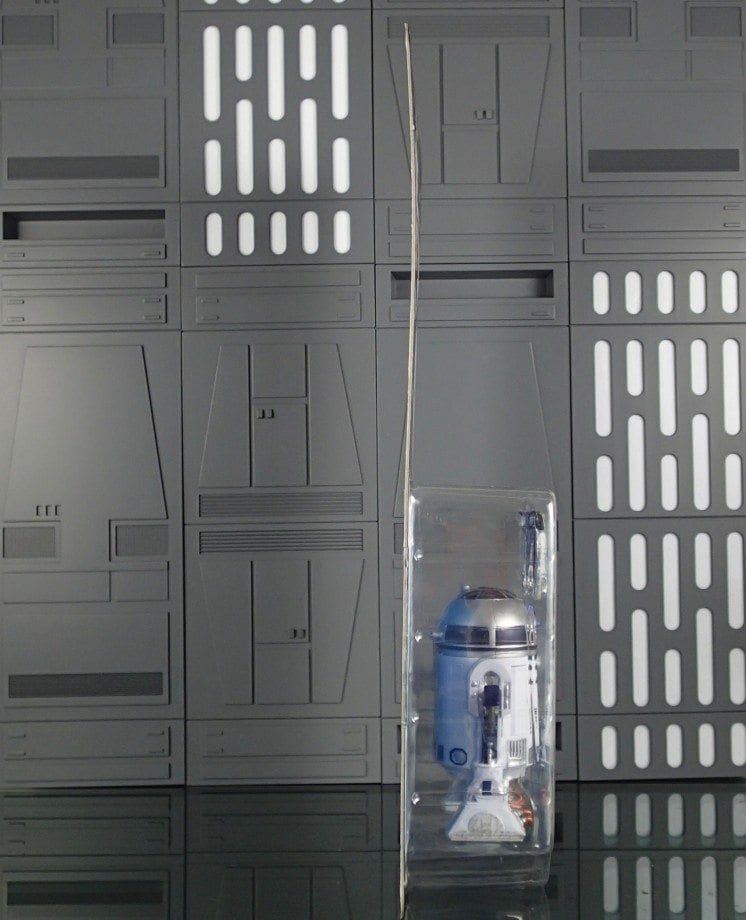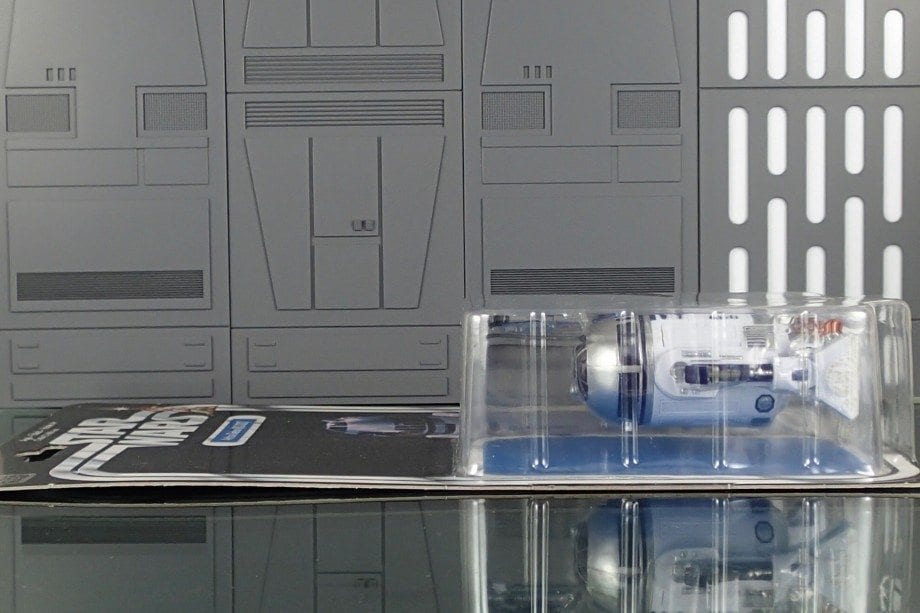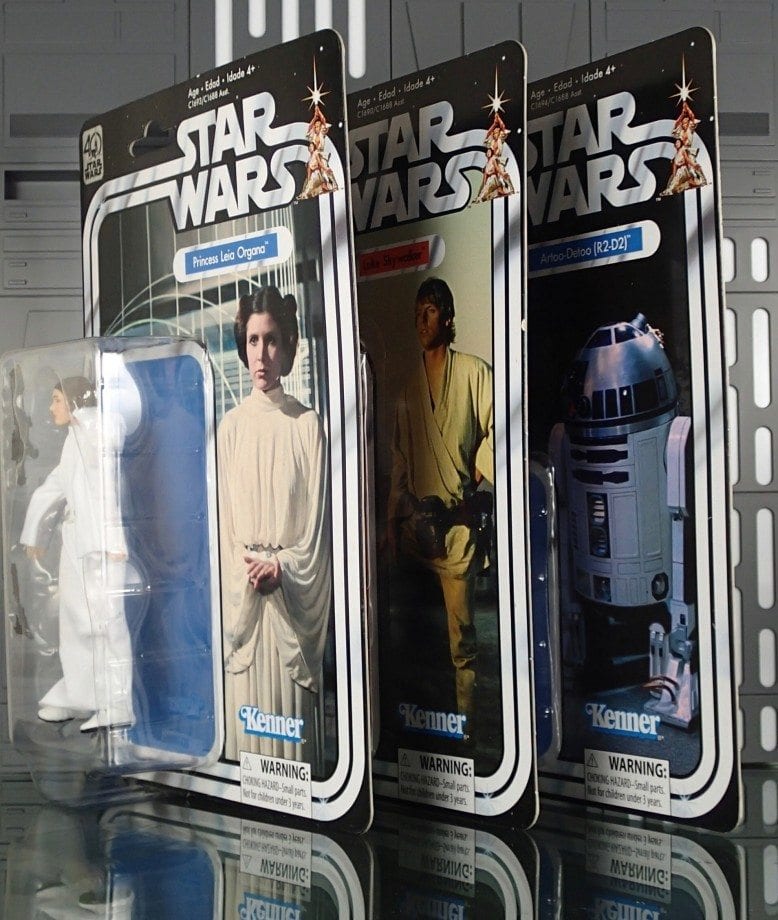 ---

click banner for all articles and homepage
Bill Drewnowski has an eye for a good photo. Whether it's the color, or the lighting, or the framing, or the pose, or the figure itself, I cannot say–but when Bill take a photo of the action figures, they seem to come to life. With Photographic Plastic, have a look at Bill's compositions and read into his ideas about the shoot as well as the figure. You'll find the photographer has some strong opinions about his muse, and it's hard to argue against them.
Star Wars 40th Anniversary Black Series
Born in 1976, Bill Drewnowski grew up surrounded by Star Wars, the likely reason for his love of a great story. Now a father living in New England, Bill teaches high school English, including courses in science fiction and fantasy. Bill enjoys collecting books, posters, action figures, trading cards (including a huge Magic the Gathering obsession), and of course all things Star Wars. His favorite book is Moby Dick by Herman Melville. You can follow Bill on Twitter @DorkLair and Instagram @TheDorkLair.