'Retro' games – a genre that seems to include anything produced for a classic arcade or console between 1980 and 2000 – have never been more popular. This boom in collecting, recreating and enjoying these games has led game developers and uber-fans alike to produce more and more interesting ways for us to acquire and play the classics that many of us enjoyed in our youth.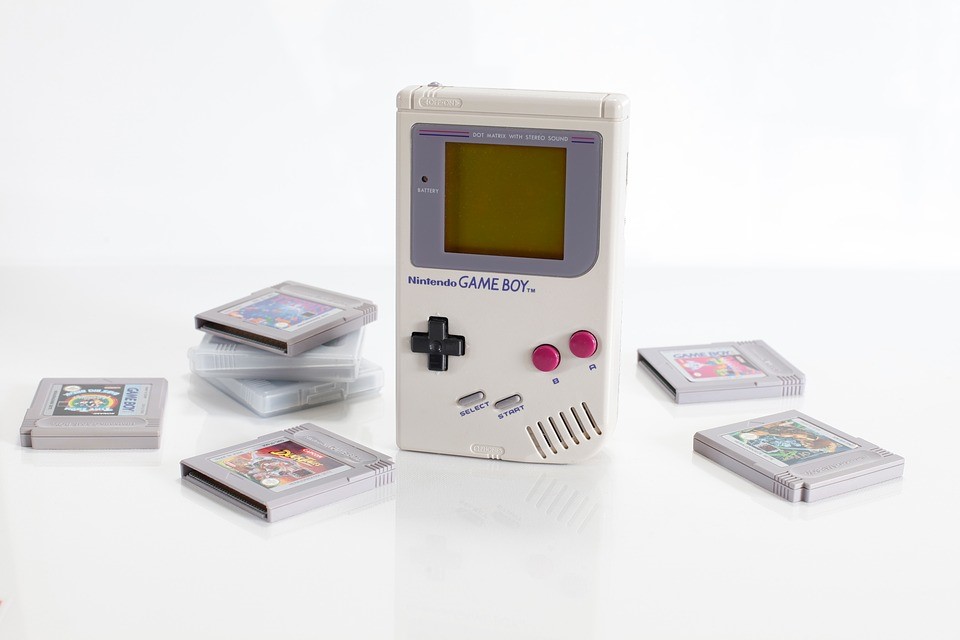 Source: Pixabay
Many of the best retro titles were enjoyed on Nintendo software like the original Game Boy. But is it time for Sony and Microsoft to bring back the console games that took over the mantle from Super Mario?
Retro console games
Big console developers Sony and Nintendo are all too aware of the retro gaming boom and have already taken steps to ensure that gamers can play the best retro games on a new console. After all, many of the most defining titles in gaming history – Super Mario, Zelda, Contra and many others – were enjoyed on the SNES or NES. These two consoles have been re-released with the best titles preloaded for your enjoyment.
As it turns out, Xbox developers Microsoft have recently taken a similar tack – their latest console, the Xbox One X, is not only backwards compatible with all the best titles from the original Xbox but augments features on more recent classics like Steel Batallion. Sony meanwhile released a compartmentalized version of its classic Playstation with preloaded games to mirror Nintendo's new entertainment systems. Hopefully, there is far more of this from Microsoft and Sony as they look to challenge Nintendo in the retro gaming race.
Source: Pixabay
Online games
Using a convenient online platform like Steam to obtain and play retro titles or their reimaginings has become the done thing for serious gamers. This inexpensive service is perfect for PC adaptations of true classics, some developed by professionals and others by fans.
Indeed, it has proved so popular that Nintendo, Microsoft and Sony have taken it upon themselves to work more with indie game developers to produce retrospective titles that take us back. A number of titles that hark back to the 'better days' of gaming do now appear in Nintendo's Switch Store, Xbox Live and PlayStation Store for download as a result. Since these games can be obtained and stored on your console, they allow gamers to play as they would have in the olden days, although they can maintain their library without the need for disks or cartridges. But there are great PC titles like Sensible Soccer which will likely still benefit from remaining on your home computer.
Nintendo do rule the roost when it comes to retro gaming – their franchises are remembered with rose-tinted spectacles by the majority of 'purists,' while PlayStation and Xbox have failed to elicit the same feelings over the years. As a result, they provide fewer resonant titles for us to download.
A solution to this, with the advent of cloud gaming to consider, could be for Sony and Microsoft to expand the online services they provide to contain the majority of the popular titles from their earlier consoles. The best way to appeal to childhood memories might be to make use of fluffy and cute animal characters. Whether it is Furbys, Pokemon or Ewoks, these characters are highly evocative and appearances in new guises (such as the recent Detective Pikachu movie) seem to help the transition to a new format. Popular online casino games like the Fluffy Too slot game and Piggy Payout are good examples of how appealing these tropes can be in tempting older gamers. Enticing us with colorful animals would be easy and convenient for Sony and Microsoft to achieve online; there are already remasters of Crash Bandicoot and Spyro that could be made available on the cloud.
Whether we want to rediscover the games from our youth or those from the more recent past, a bit of nostalgia really puts things in perspective. It's great that we can still play retro games and relive precious childhood memories. Sony and Microsoft do appear to be taking steps to help achieve this, but there is much more that can be done.