Bill reviews the Mythic Legions Bolthor the Tower action figure from Four Horsemen Studios's new Siege at Bjorngar giant-scale wave.
Welcome to another DorkLair action figure review! Today I'm taking a look at Mythic Legions Bolthor the Tower. This massive addition to the collection was one of three giant scale figures in the Siege at Bjorngar wave. Pre-orders for this wave ran in December 2018 and the figure released in November 2019.
Overview
The long-awaited giant-scaled (ogre-scaled) body type adds a new dynamic to the Mythic Legions, allowing characters halfway between the six inch standard humanoids and the twelve inch trolls. However, the release was not without its problems. Due to a manufacturing adjustment, the joints on these figures are especially tight, resulting on some collectors experiencing more than usual breakage. The figures now come with a warning, and if you pick up one of these Siege at Bjorngar figures, be sure to apply plenty of heat and take your time. Other than a little stiffness though, I am very happy with this release. The paint and sculpt maintain that typical high quality detail I've come to expect with the Legions. And the packaging is a nice sturdy collector-friendly window box with the beautiful artwork of Nate Baetsch. Overall Bolthor is a fantastic showcase of the Four Horsemen Studios' creative abilities.
Detail
The level of detail on the single helmeted head that comes with Bolthor is awesome. He looks barbaric and brutal with a heavy frown and some nasty scars. The deep sculpt-work in the removable horns bring a realism to the overall look, and the skin goes beyond merely a solid flesh tone with subtle shading throughout the head and torso. The new body sculpt is muscular in a savage way: the arms and torso seem longer and the legs shorter. This is not just a scaled up human-type, the proportions are monstrous. The lower legs are sculpted to look like armored grieves strapped to boots with some horns and buckles, finely detailed.
Bolthor comes with a few sculpted plastic articles of clothing and armor.  The removable body harness, looks like a series of studded leather straps over a fur padding, but it is indeed all one piece of soft, sculpted plastic. The skirt and loincloth however does have an artificial fur underskirt. The quality of the soft goods is low, with some fur wisps falling of more frequently than I prefer, but it  does bring a little variety and depth of texture to the overall look. Along with the torso harness, the wrist guards are removable, and he looks equally badass both with or without these items. If you have more than one Bolthor, you can definitely mix and match to create different characters.
Accessories
One weaker aspect of Bolthor is the accessory count, which is basically one. While the chest harness and wrist bracers are arguably accessories, the one weapon he comes with is a single axe. The blade is intricately sculpted and panted, and comes with three different handles that you can use to create different lengths. But that's it for accessories, I wish there were a shield or alternate head, but that would likely have driven the price up a bit.
Articulation
The pose-ability is pretty good for such a large and bulky figure with about 26-32 points of articulation depending on how you count. But as mentioned earlier, it can be almost frustratingly stiff, so I highly recommend applying some heat and taking your time with this one. Here's a video overview of the articulation to demonstrate how Bolthor moves:
Final Thoughts
As always, the Four Horsemen have put up another beautiful release. I'm now looking forward even more to their next ogre-scale release, Argemedes from the Wasteland wave. For more images of Bolthor, be sure to swipe through the gallery below, and until next time, may the Force be with you!
Gallery
Other Links
Connect with the Host
Twitter: @DorkLair | Instagram: @thedorklair
---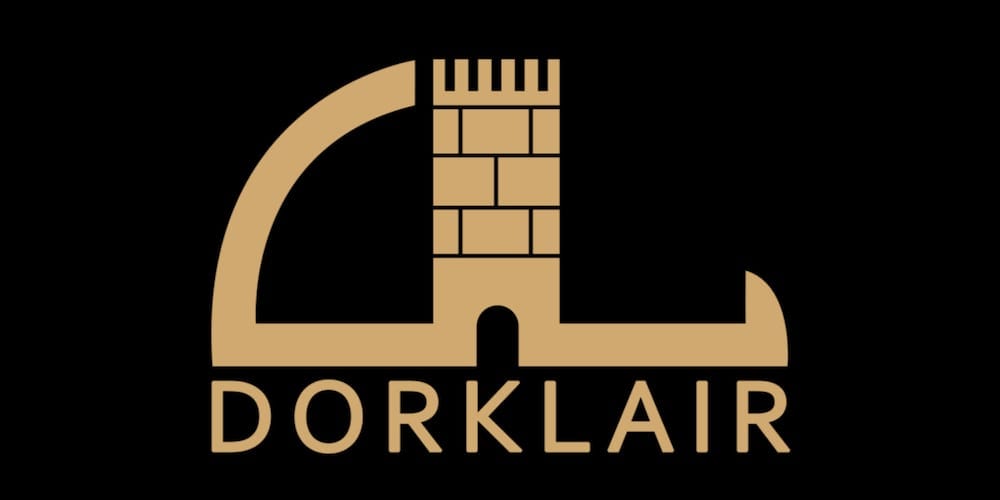 click the banner for all episodes and homepage
DorkLair is a collecting podcast and youtube channel with an emphasis on premium action figures. Bill's interests include SH Figuarts Star Wars, Mythic Legions, Mezco One:12 Collective, and a whole lot more. In each video, Bill features one figure from his hobby room, the DorkLair, for discussion, review, and recommendation.

Follow me into the DorkLair for all the latest action figure news and reviews! Join hosts Bill, Chris, and Larry as they explore everything from mass market toys to premium collectibles including The Black Series, S.H. Figuarts, Mezco, Mythic Legions, Hot Toys, Mondo, Vitruvian H.A.C.K.S., Transformers, and much much more. In addition to the news and updates, each week the hosts present a deep dive review of one spotlight figure.