Guardians of the Galaxy is a film that takes place in outer space and on strange alien worlds. What sort of real-world locations can be found in this film? Isn't it all shot in a studio? Well, you'd be surprised…

LOCATION: Xandar Plaza (Liége Guillemins Railway Station, Belgium)
SHOW: Guardians of the Galaxy, 2014
There were actually a few real-world locations used in the filming of Guardians of the Galaxy, but we'll save some of the others for later. I had heard that the exterior of the Liége Guillemins Railway Station in Liége Belgium was used for the exterior shots of the Xandar plaza – where the Guardians get captured by the Nova Corps at the beginning of the film. Once I looked at it there was no question in my mind.
While I am unsure how much principal photography was conducted in Belgium, there's no question that the station itself was used as the model for the main Nova Corps building. There was, obviously, also a lot of CGI work done to complete the illusion that this location was an alien planet, teeming with strange characters and devices.
Take a look at some of the other shots of the location from the film and compare it to the actual railway station. And the next time you think that a space film couldn't really be shot on Earth…think again!
To see the filming location listed above, and hundreds of others, please click the map icon below.
From there you can explore all the locations and scout your trip to the Marvel Cinematic Universe!
Got tips? Got corrections? Let me know on Twitter @JovialJay or @MCUlocations!
---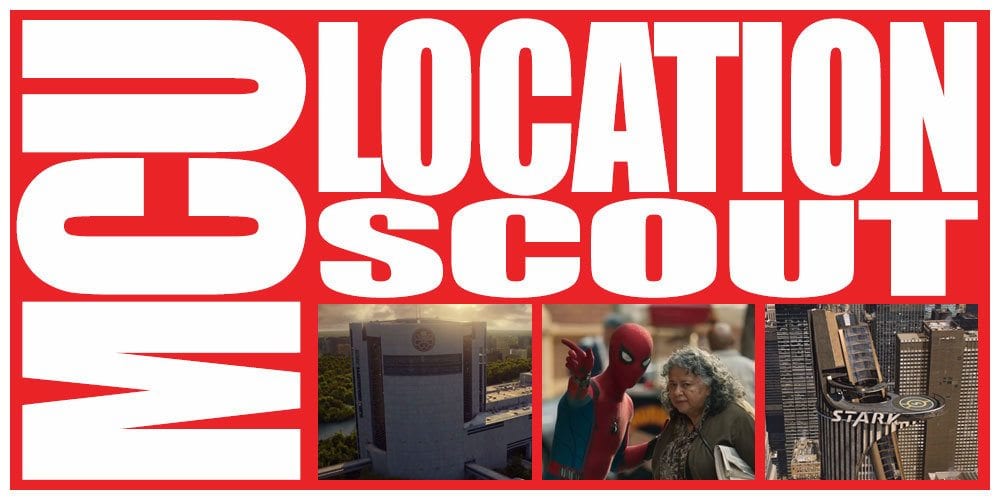 Click the image above for the homepage and older posts.
Behind every scene in the Marvel Cinematic Universe is a location. Some are iconic. Some are functional. Some are completely fantastic. But all of them are there to support the story.
Here at the MCU: Location Scout, Jovial Jay digs deep to uncover the real-world filming locations behind your favorite super hero films. From Iron Man to Inhumans and everything in between!
Having grown up on comics, television and film, "Jovial" Jay feels destined to host podcasts and write blogs related to the union of these nerdy pursuits. Among his other pursuits he administrates and edits stories at the two largest Star Wars fan sites on the 'net (Rebelscum.com, TheForce.net), and co-hosts the Jedi Journals podcast over at the ForceCast network.