If you live in the MCU and are in New York, chances are you will visit Metro-General Hospital at some point. Oftentimes it feels like it's the only hospital in town, which is ridiculous, since the five boroughs have over 70 hospitals amongst themselves.

LOCATION: VARIOUS (See below)
SHOW: Doctor Strange, Daredevil, Jessica Jones, & Iron Fist
Metro-General may seem like a small local hospital, but nevertheless the Netflix shows have made a big deal about this location since Claire Temple (Rosario Dawson) was employed there, Daredevil and Jessica Jones are frequent visitors and Danny Rand has a wing in one named after his family. Doctor Stephen Strange was also a world class surgeon at the hospital before his accident. And we assume that Christine Palmer is still working there.
What makes this a difficult location to track down is the fact that it's actually made up of multiple filming locations. Depending on the needs of the story, the Production team finds the best location, and to date no less than 8 locations have served as this ubiquitous hospital! What makes this process more difficult, is that with the exception of establishing shots, I assume the majority of Hospitals would not allow a film crew to shoot within their walls.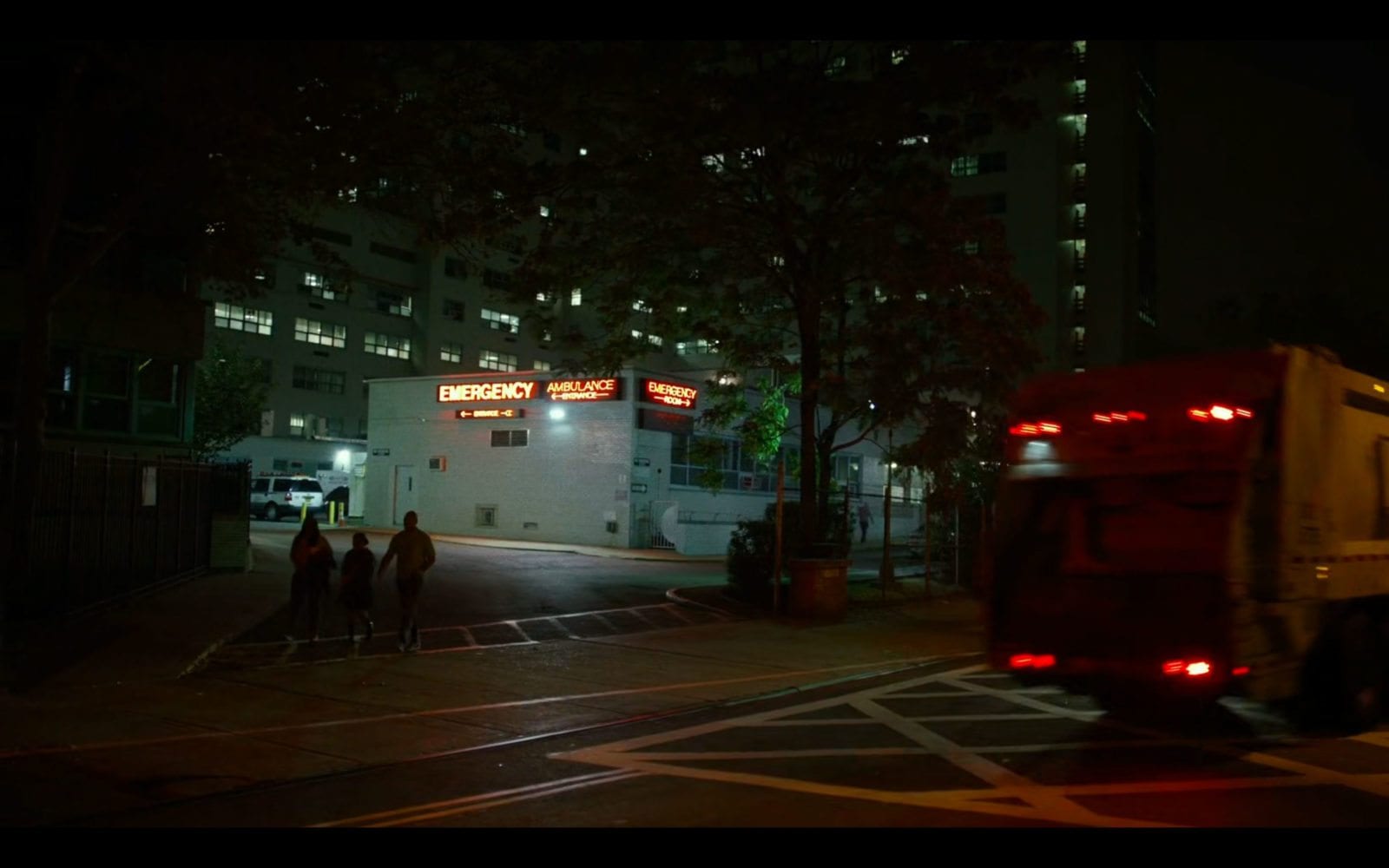 Metro-General first appeared in April 2015 in Daredevil S01E03. The exterior shot for that episode is that of the emergency room entrance for NYC Health + Hospitals/Metropolitan (approx. 300 E 97th St, New York, NY 10029). The interior sets for the hospital are all built on soundstages (not catalogued here), with the exception of a couple sequences at the end of Daredevil's 2nd season, which may have been shot on location. More about that below.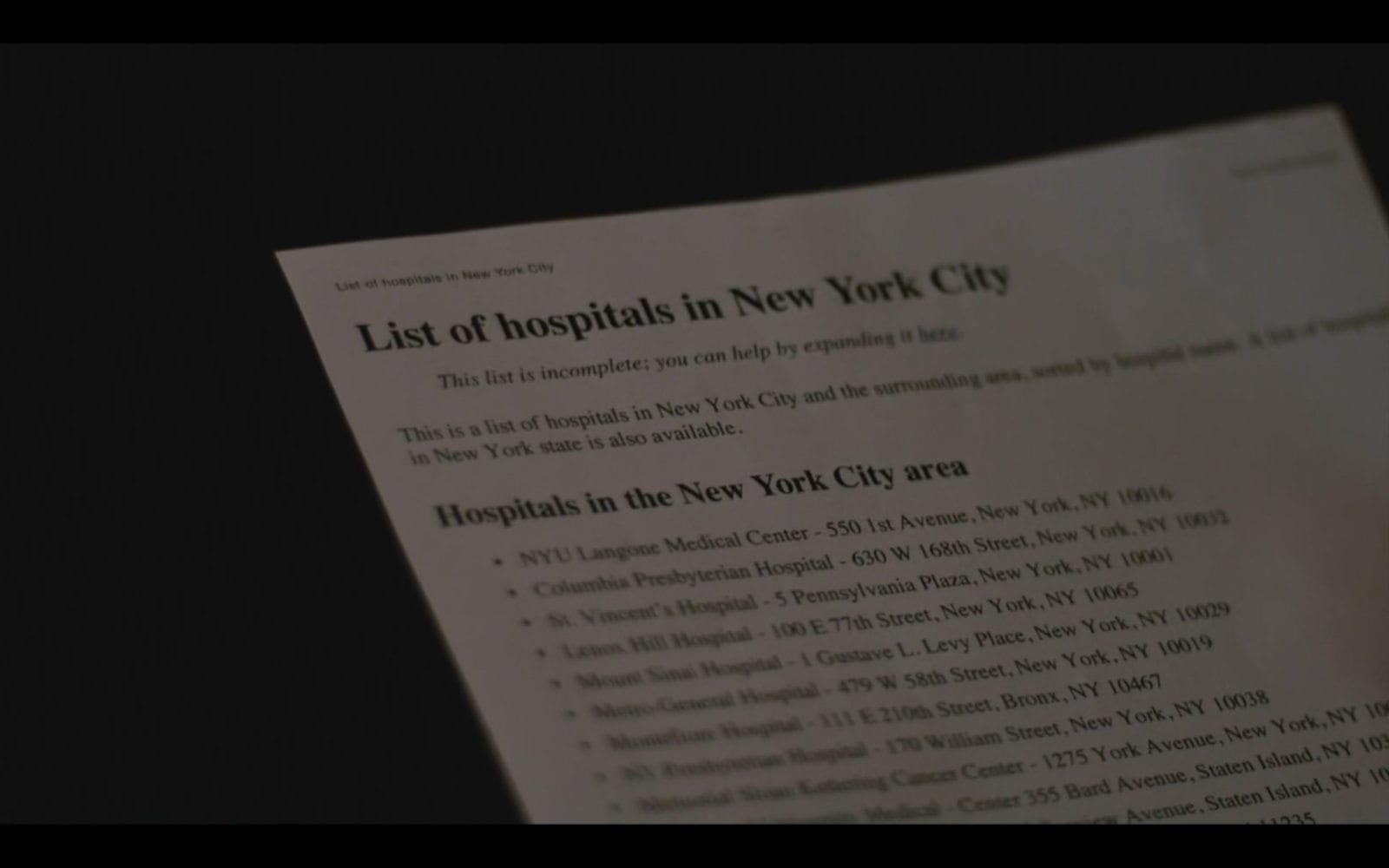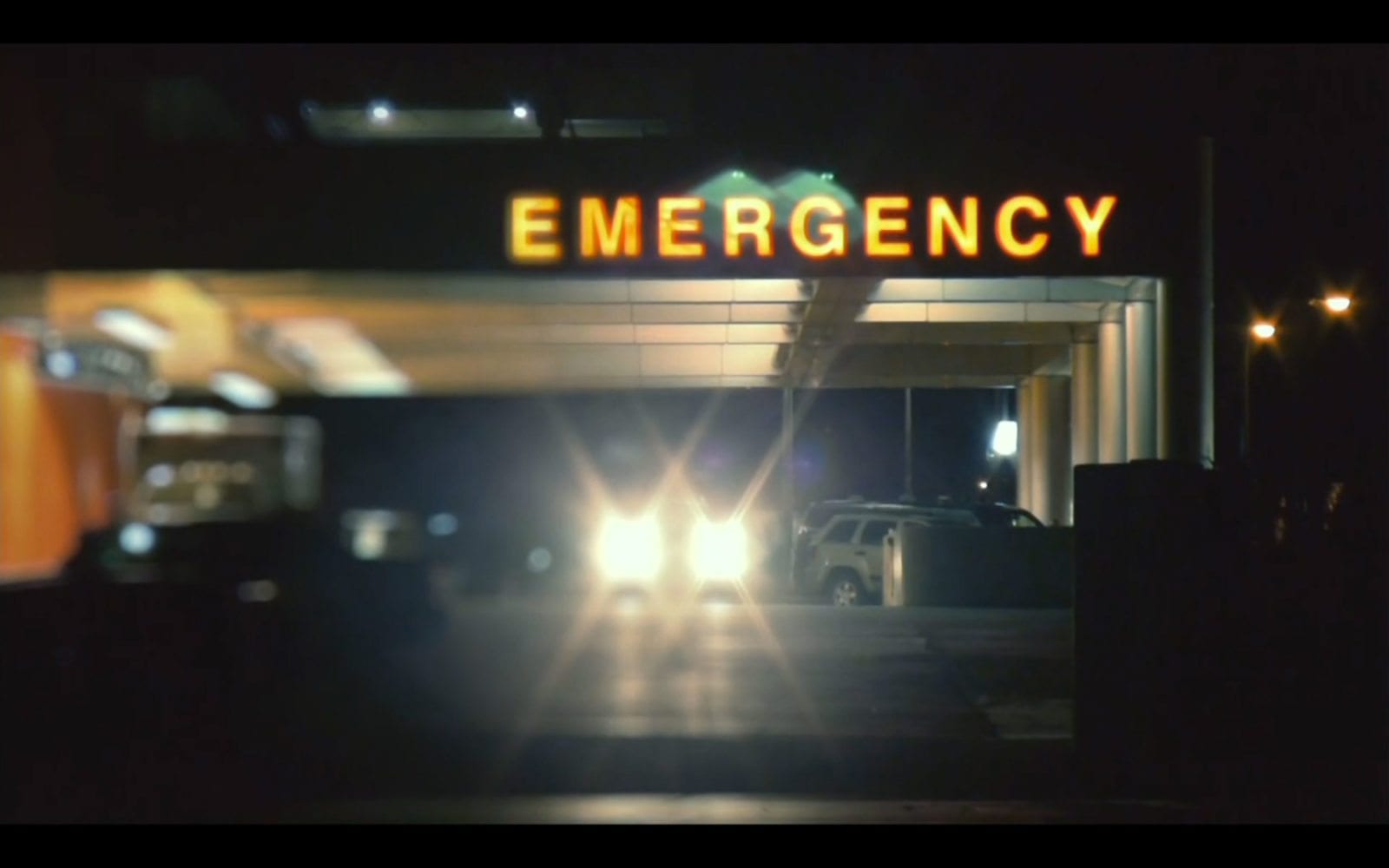 Then in November 2015, we get more information about the hospital from Jessica Jones S01E03. From a list of hospitals in New York that Jessica is investigating, we discover that the in-universe address for Metro-General is 479 W 58th St, New York, NY, which in reality is the back side of New York's Mt. Sinai West. This episode also has footage of the Emergency Room entrance, which is actually stock video footage, and probably not located in New York City at all.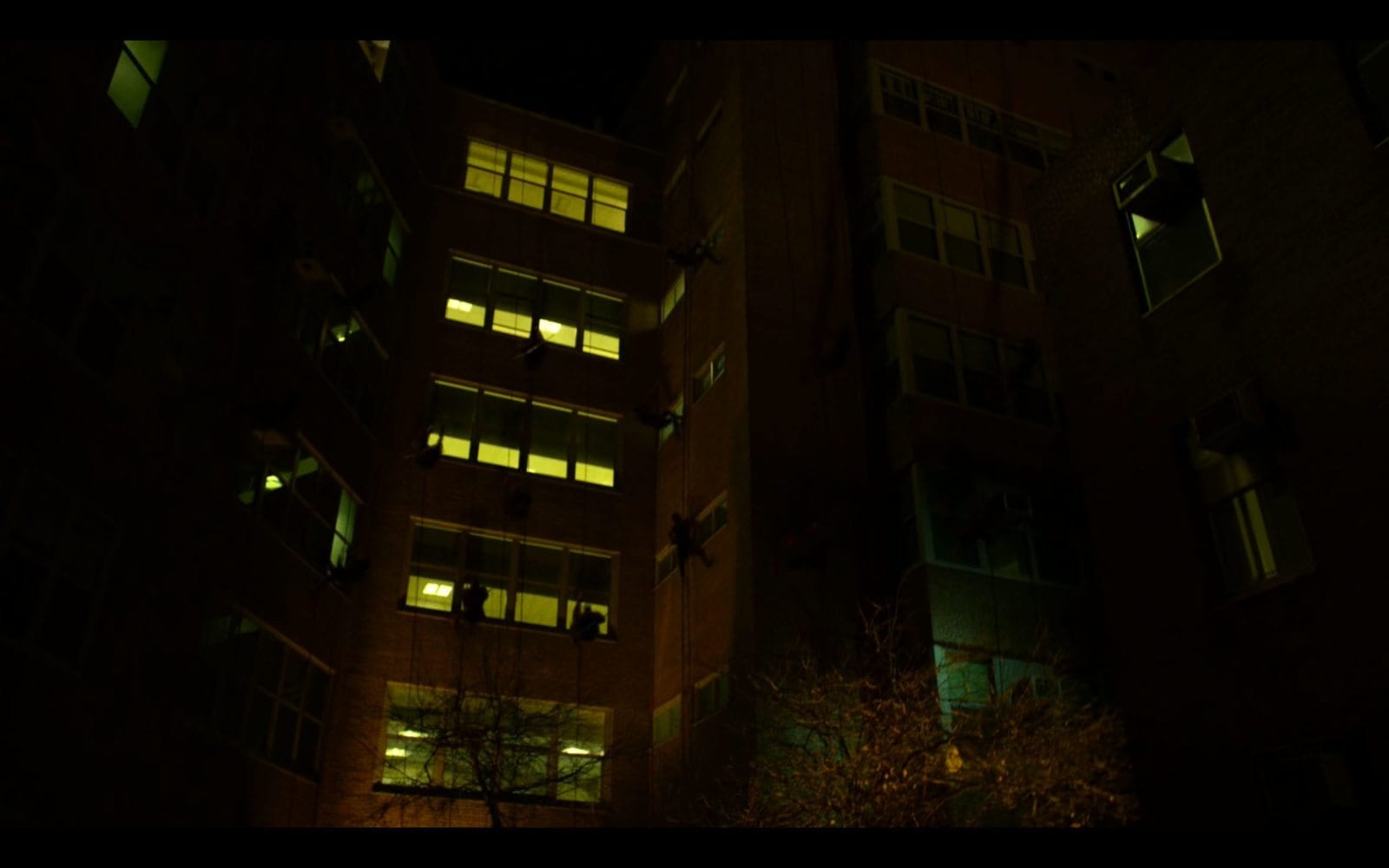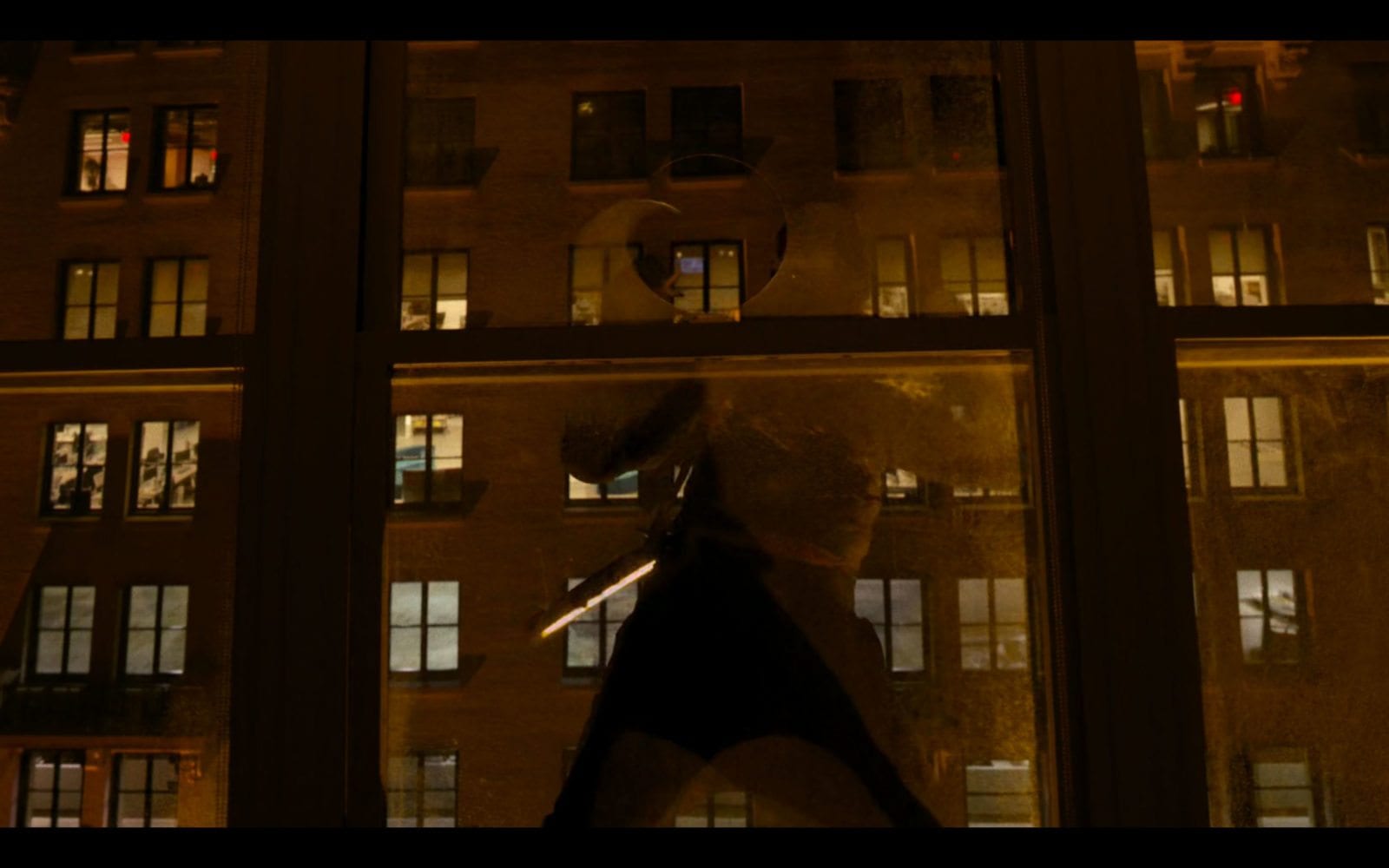 Metro-General makes a big appearance in the last part of Daredevil Season 2 (episode 10 & 11), where it's the location for an attack by The Hand. This location took a little investigation. Since The Hand was scaling the exterior of the building, and there was need for breaking glass, harness and exterior lighting, I knew that this was probably either not a hospital location, or it was a defunct location. It turns out to be Goldwater Memorial Hospital, which is on the south end of Roosevelt Island, and has been closed since 2013. This site is now part of Cornell Tech.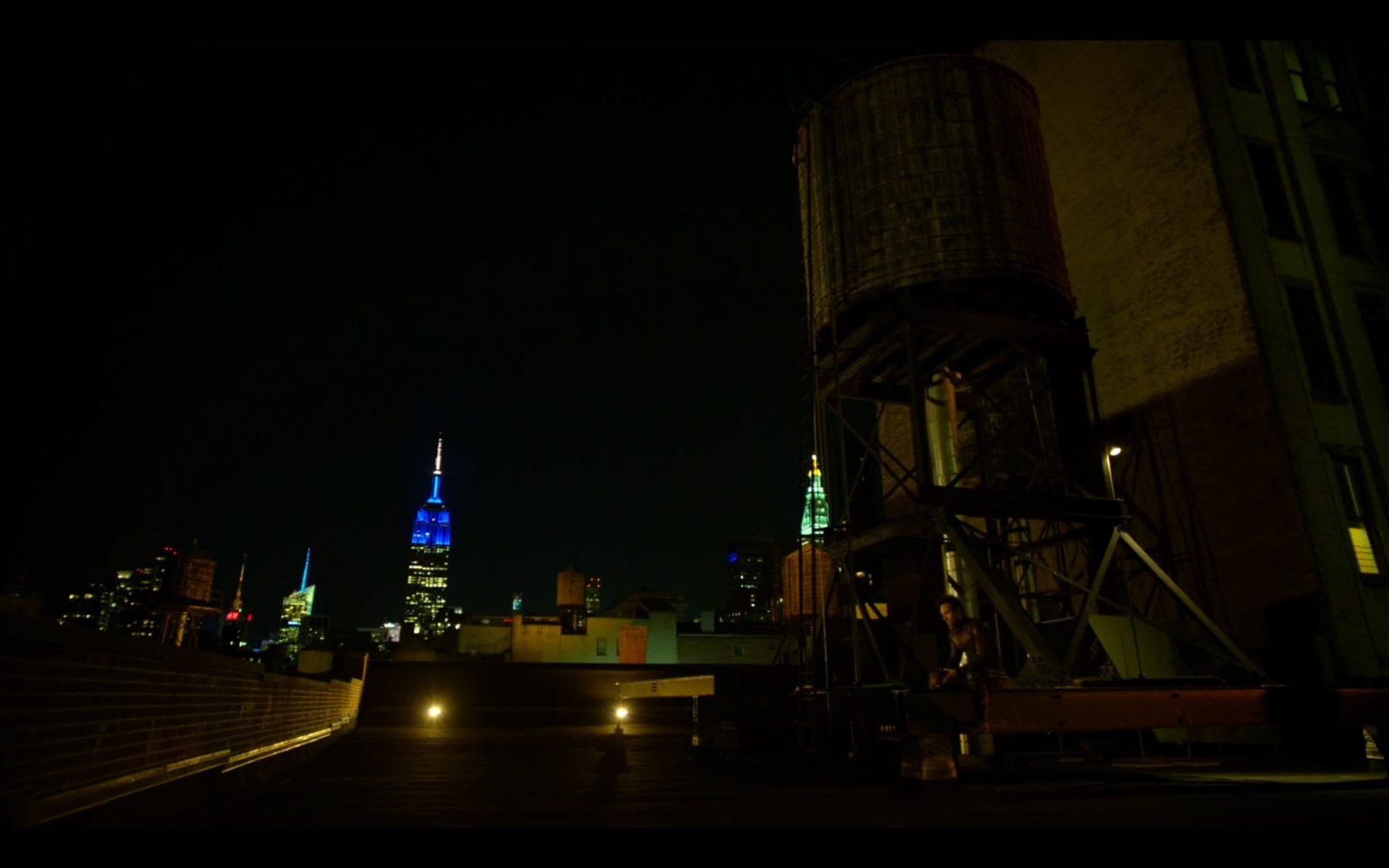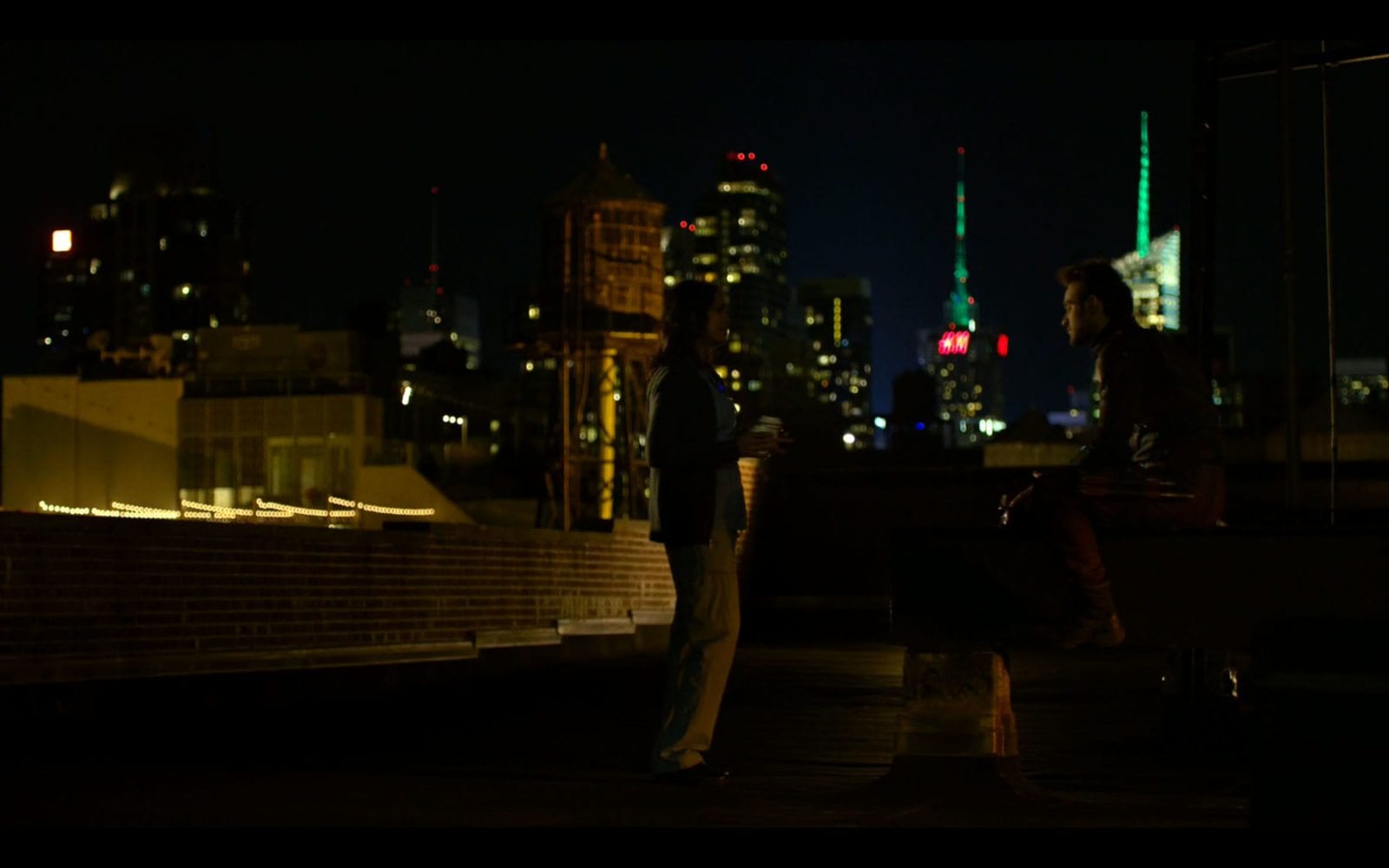 These episodes also had a number of scenes shot on the rooftop of Metro-General, as Matt helps patients escape from The Hand. These shots were filmed on the rooftop of 122 5th Ave, New York, NY 10011, which was also the roof locations from the first and second episodes of this season. With some luck, triangulation, and mapping of the surrounding buildings I was able to determine this location, which was complicated by the fact that all scenes take place at night!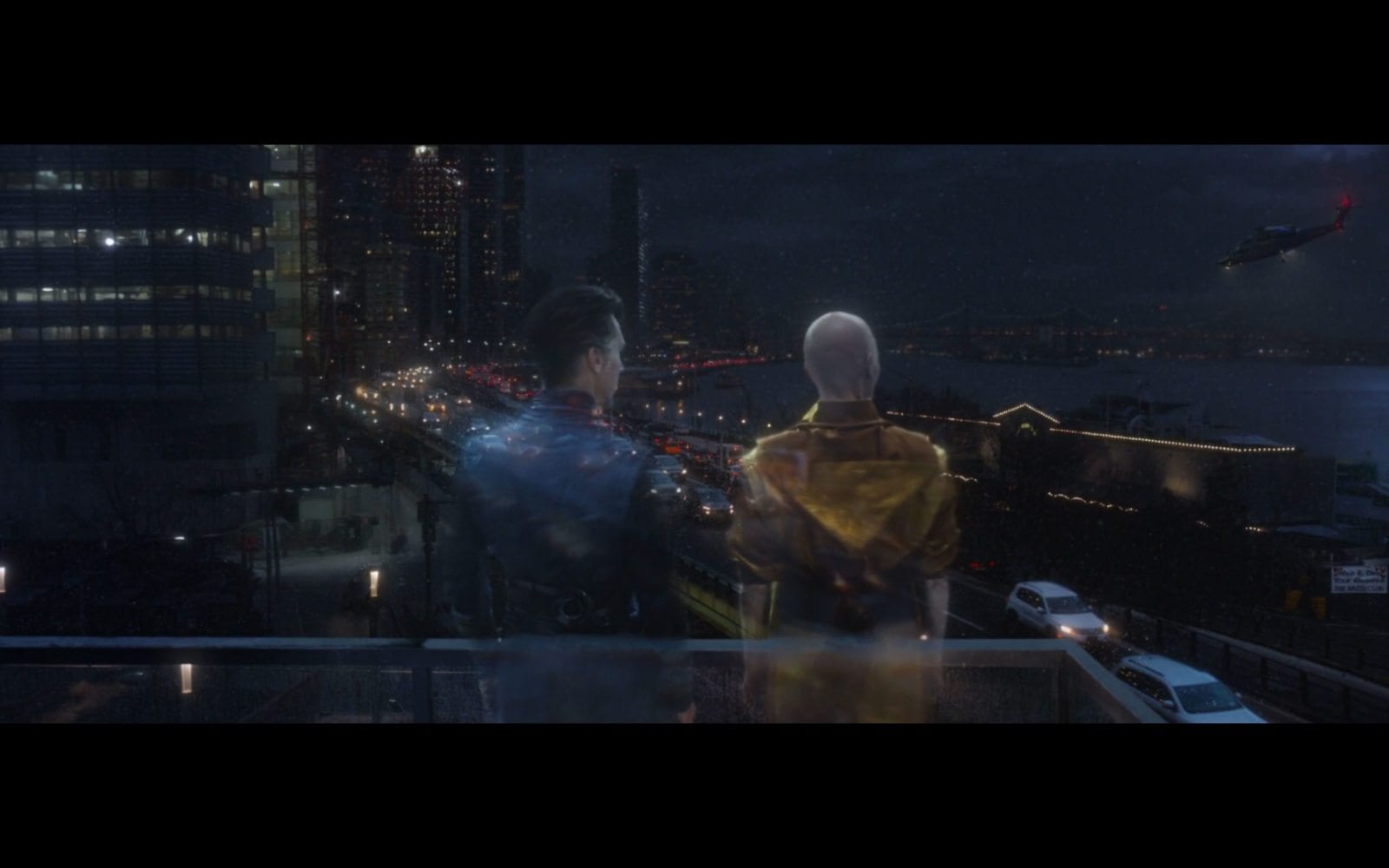 Metro-General then made the first crossover of any element from the TV side of the MCU into the filmic universe, with its appearances in Doctor Strange (2016). Scenes for the interiors of the hospital, such as the operating rooms and the hallway, were shot at the LondonEast UK Business & Technical Park [source]. While the nighttime views of the astrally projected Ancient One and Dr. Strange were shot on the balcony at the Alexandria Center for Life Sciences in New York, looking North up the FDR.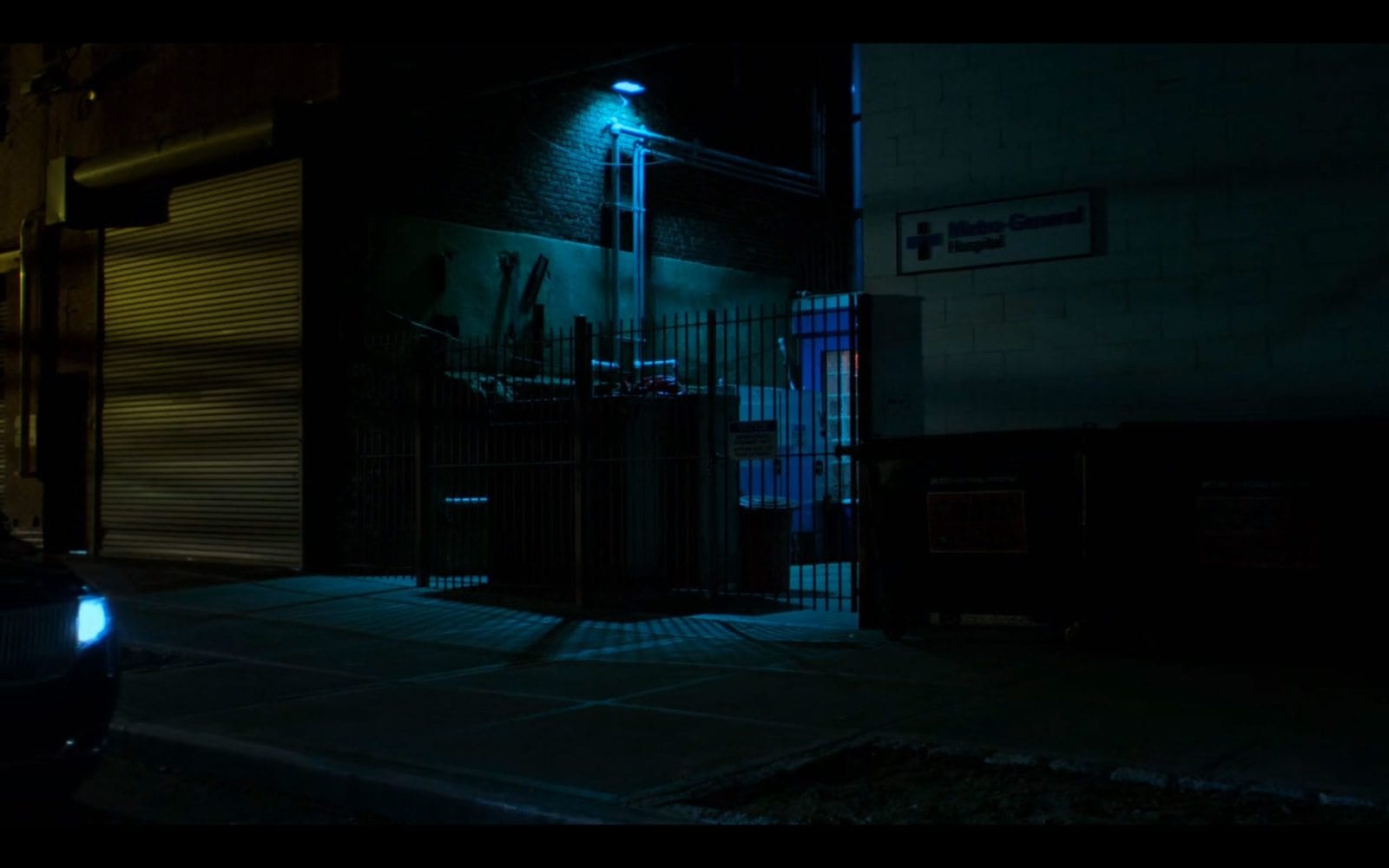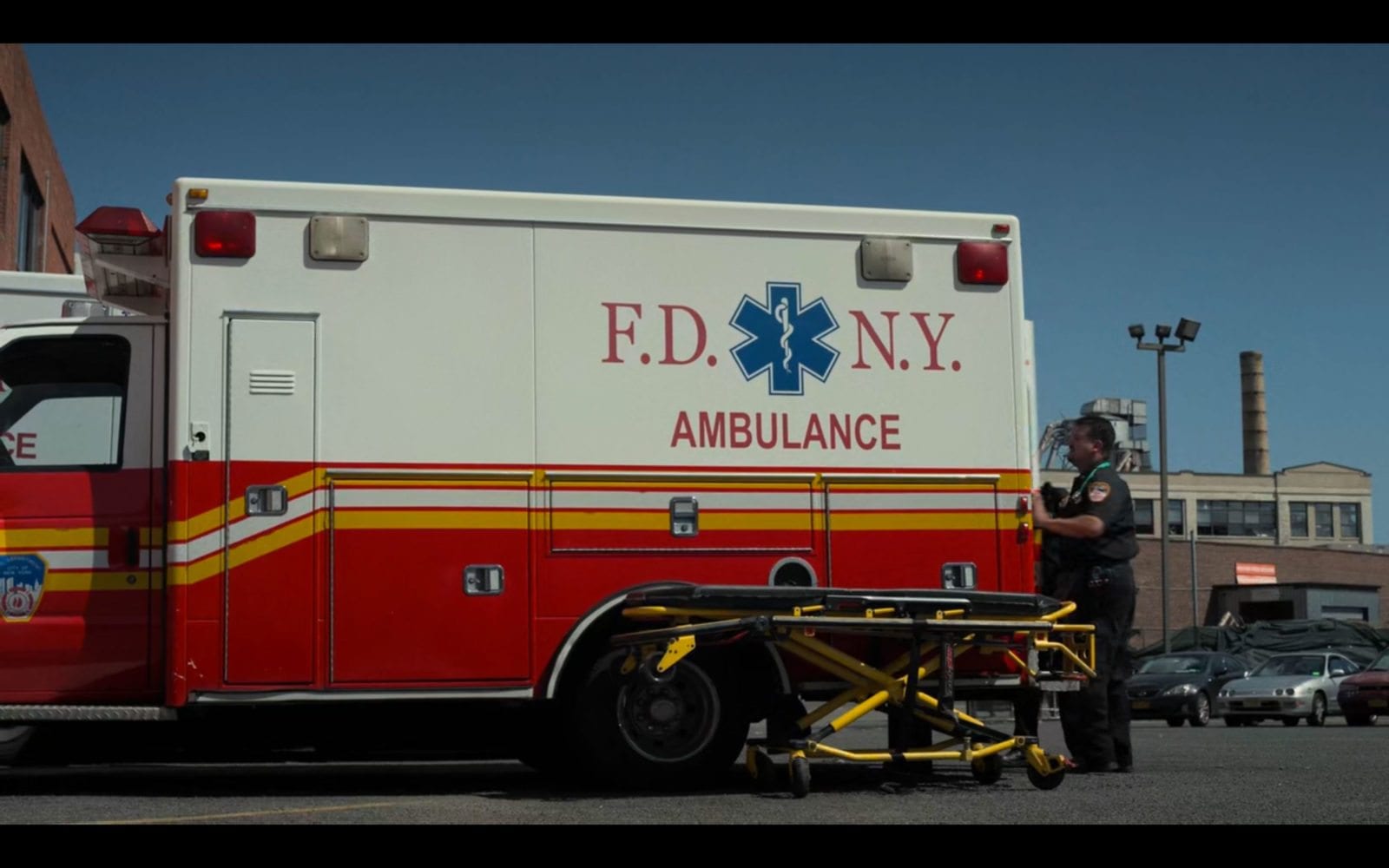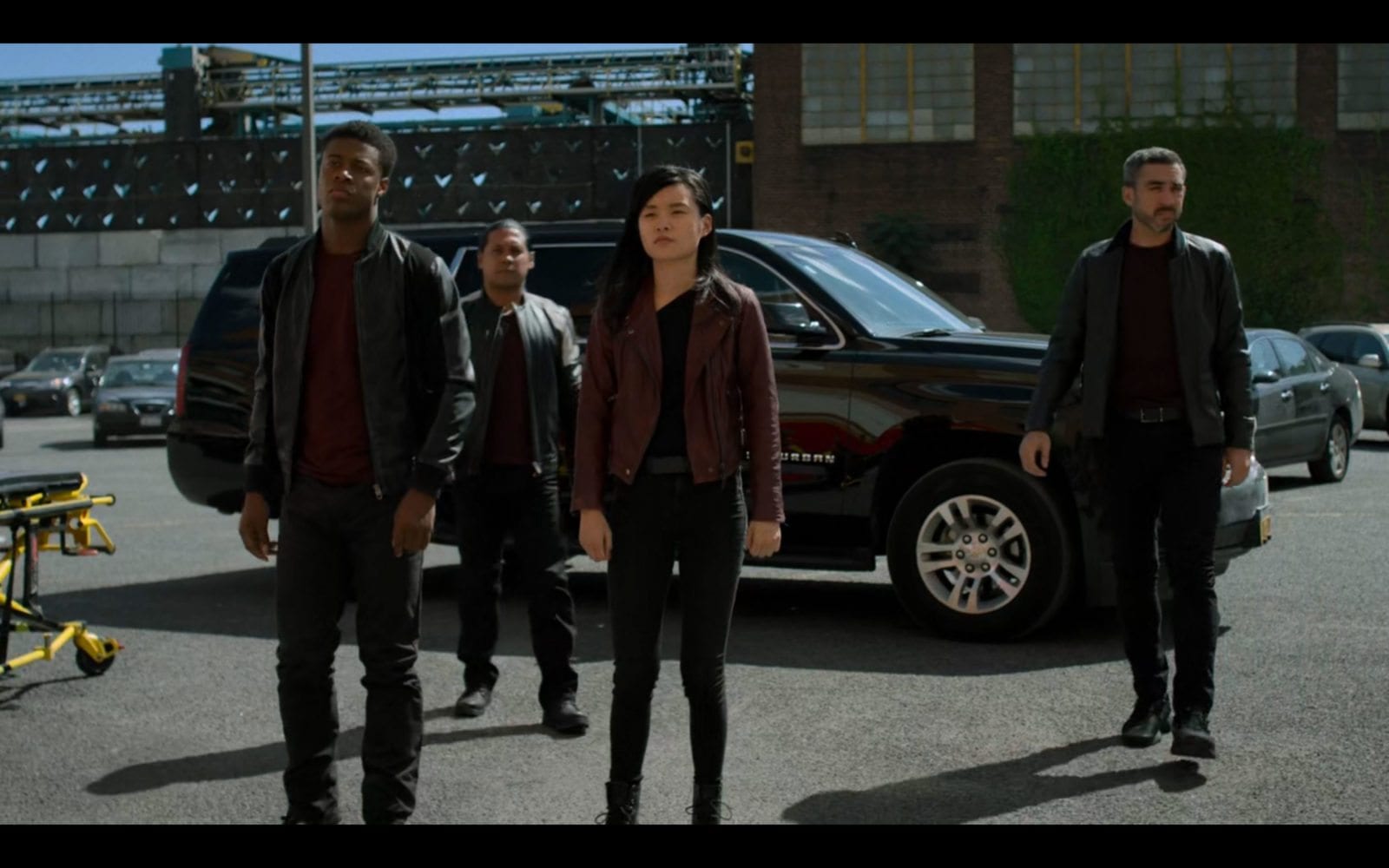 Most recently Iron Fist (March 2017) also visited the hospital, using two extremely non-traditional spaces. In episode three Joy Meachum takes a donor through the side entrance of the hospital, which is actually part of the Broadway Stages in Brooklyn (359 Kingsland Avenue, Brooklyn, NY). Then in episode eleven, Colleen Wing attempts to get some medication from the back entrance/parking area of the hospital but is stopped by Bakudo's people. This was shot at the other Broadway Stages location the series used, at 47-60 29th St, Long Island City, NY.
As you can see, the creative uses of good establishing shots, real locations and soundstages can help to flesh out a location that is as much of a character as any of the heroes!
ADDENDUM: There have been some other minor locations for Metro-General that have yet to be identified. These include:
Ambulance parking (Daredevil S01E12)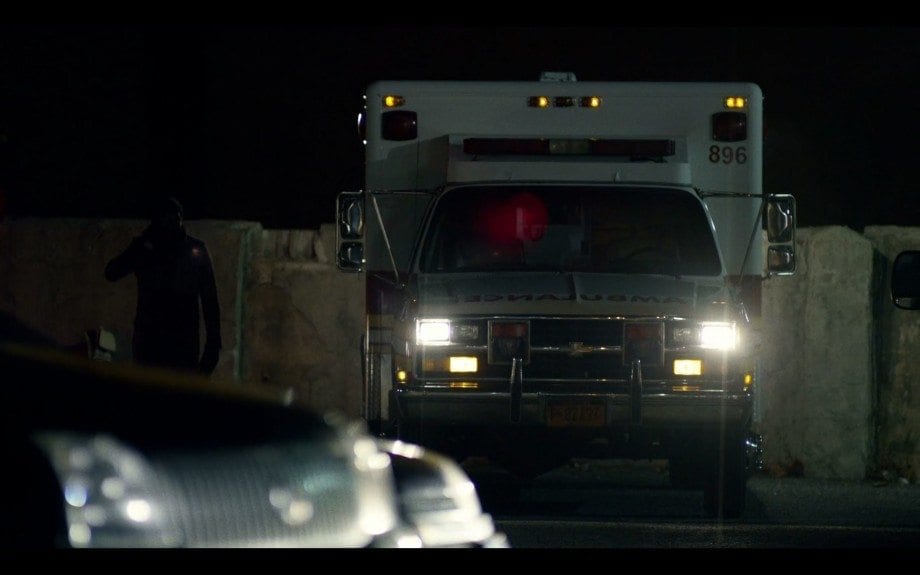 Metro-General Emergency Walk-In (possible studio; Jessica Jones S01E09)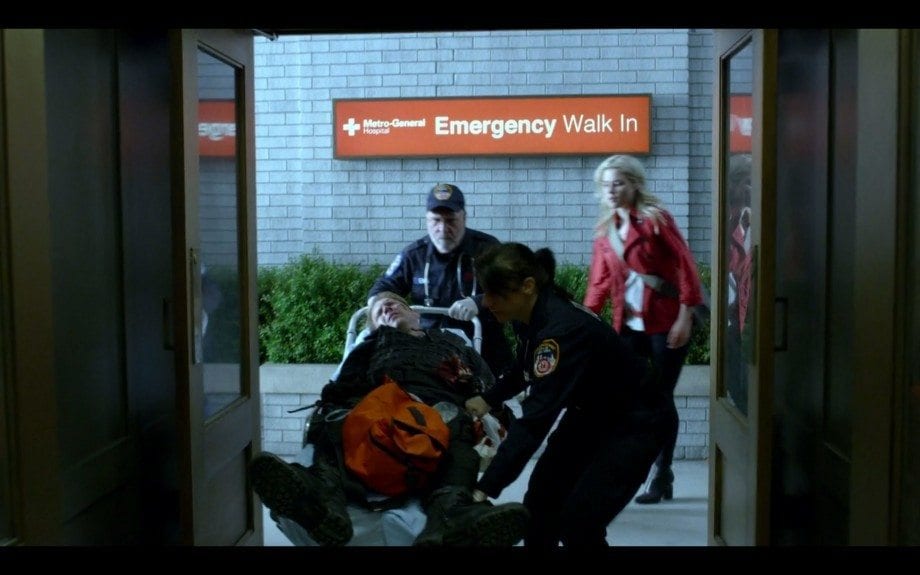 Metro-General Emergency Exit (Jessica Jones S01E13)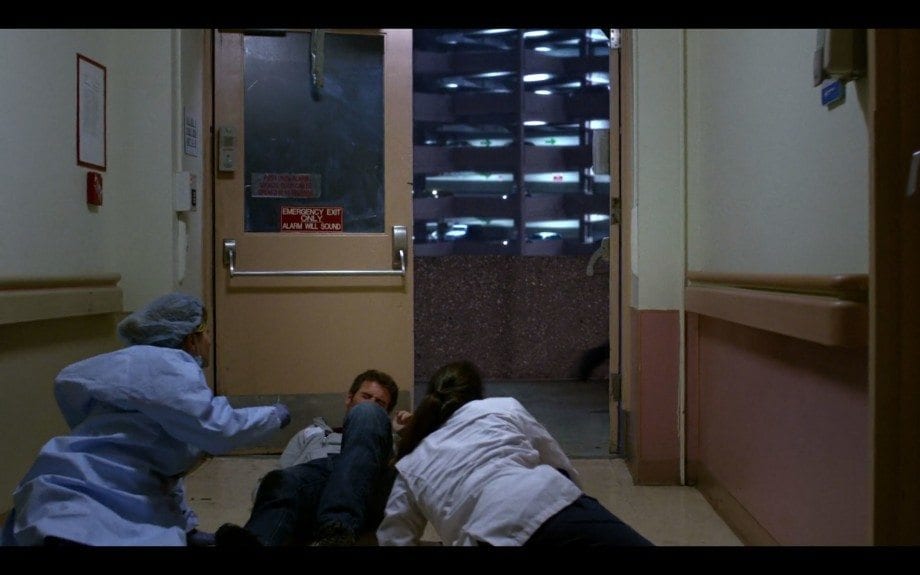 Ext. Metro-General – Street where Karen and Grotto escape Punisher attack (Daredevil S02E01)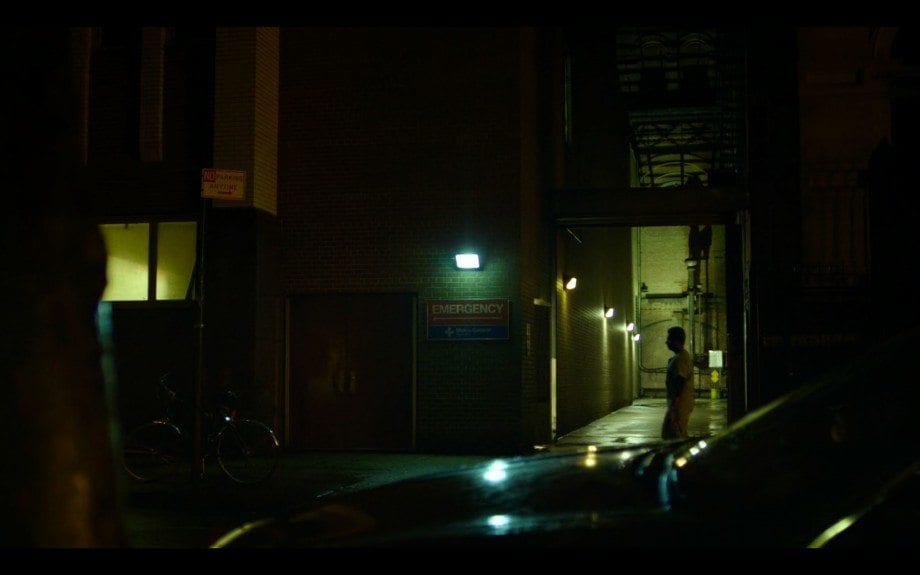 Parking Structure & Ambulance Bay (Iron Fist S01E06)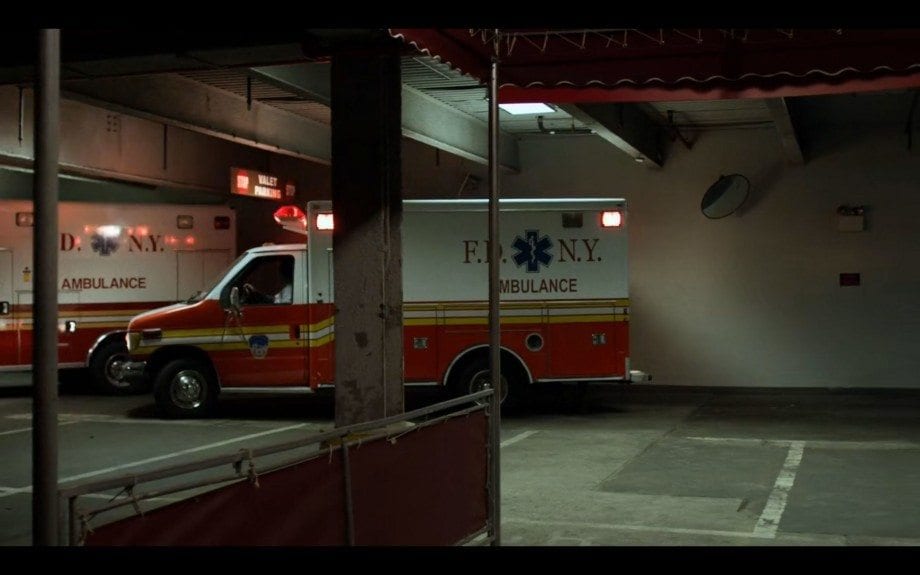 ---
To see the filming location listed above, and hundreds of others, please click the map icon below.
From there you can explore all the locations and scout your trip to the Marvel Cinematic Universe!
Got tips? Got corrections? Let me know on Twitter @JovialJay!
---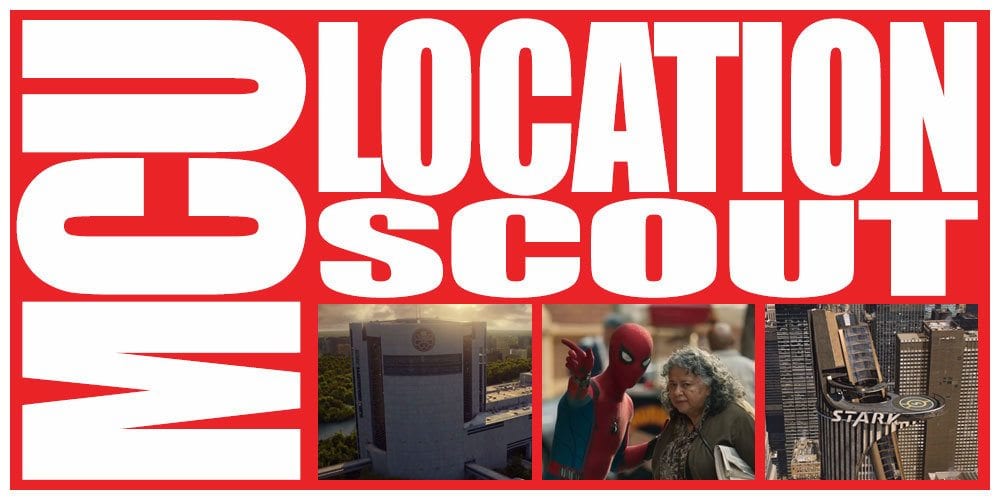 Click the image above for the homepage and older posts.
Behind every scene in the Marvel Cinematic Universe is a location. Some are iconic. Some are functional. Some are completely fantastic. But all of them are there to support the story.
Here at the MCU: Location Scout, Jovial Jay digs deep to uncover the real-world filming locations behind your favorite super hero films. From Iron Man to Inhumans and everything in between!
Having grown up on comics, television and film, "Jovial" Jay feels destined to host podcasts and write blogs related to the union of these nerdy pursuits. Among his other pursuits he administrates and edits stories at the two largest Star Wars fan sites on the 'net (Rebelscum.com, TheForce.net), and co-hosts the Jedi Journals podcast over at the ForceCast network.