This week, it's last call on the bars of the Marvel Cinematic Universe, part 2, featuring the bars from Agents of SHIELD!

LOCATION: VARIOUS (See below)
SHOW: Agents of SHIELD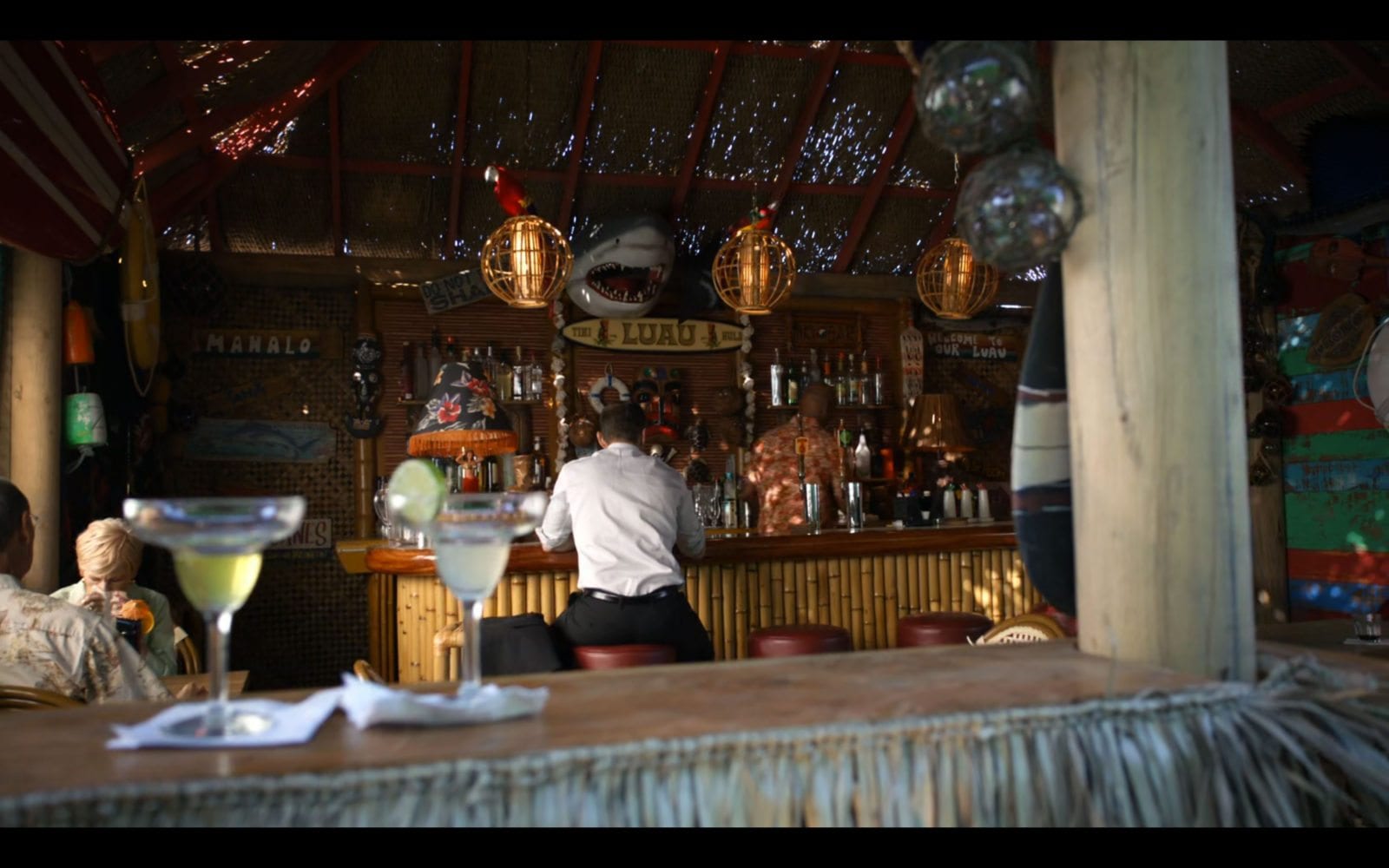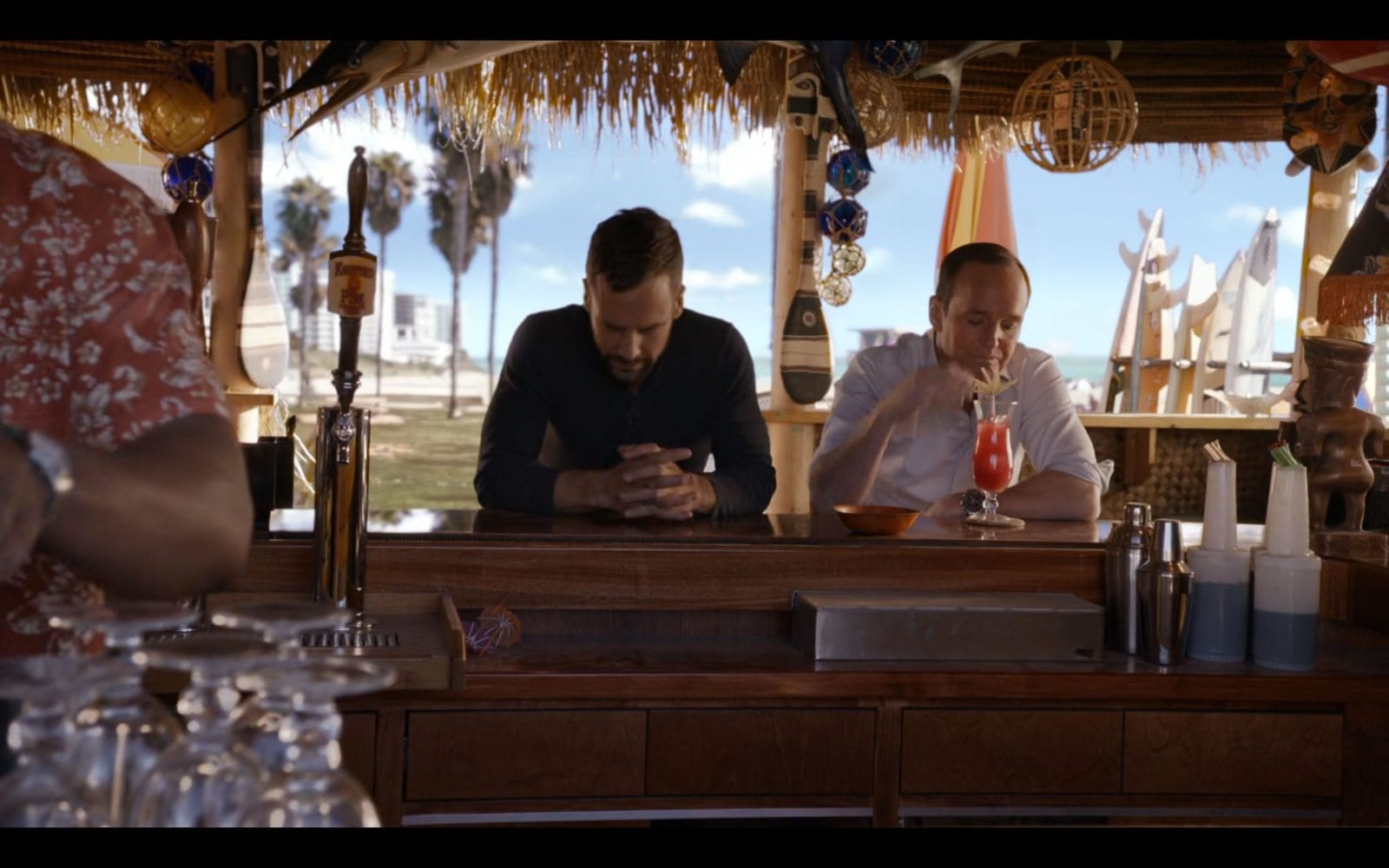 Tiki Bar (Marie's Tek-Tec portable Tiki Bar at the Long Beach Volleyball Courts), Agents of SHIELD S02E15
I am not 100% sure about this location, as it is totally possible to be a set that was built, but there is a portable Tiki Bar (built in a shipping container) that gets set up around Long Beach. Even if it was setup in a parking lot, the imagery we see in the background, could very easily be green-screened in.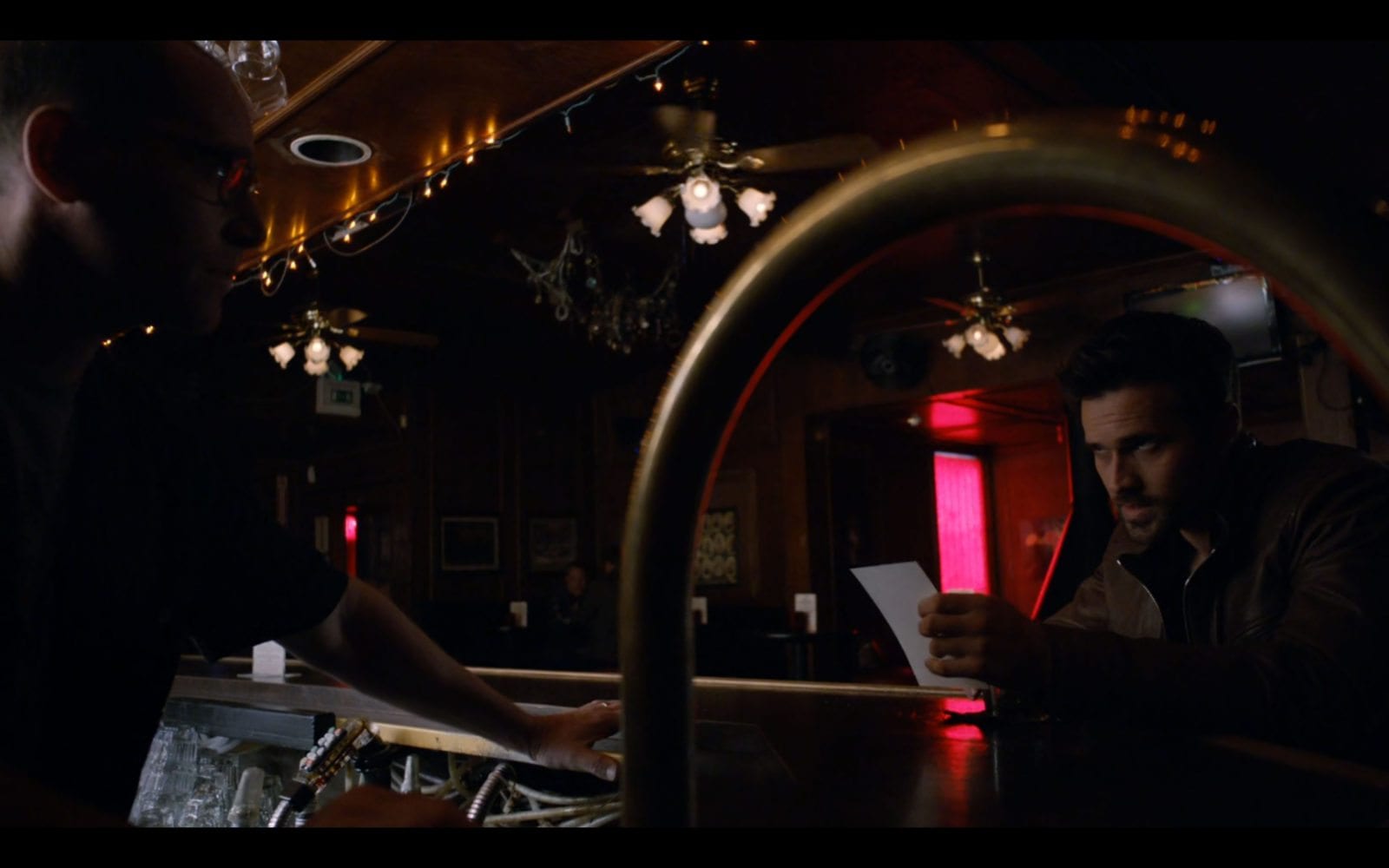 Bar (Backstage Bar & Grill; 10400 Culver Blvd, Culver City, CA), Agents of SHIELD S02E22
The shots of this bar interior, where Ward goes to drown his sorrows after the events of Season 2, was unknown for a long time. The amount of screen time and distinctive elements were too few. It wasn't until I was investigating the bar from Season 5 that I was able to confirm this location with it's ceiling fans and brass railings.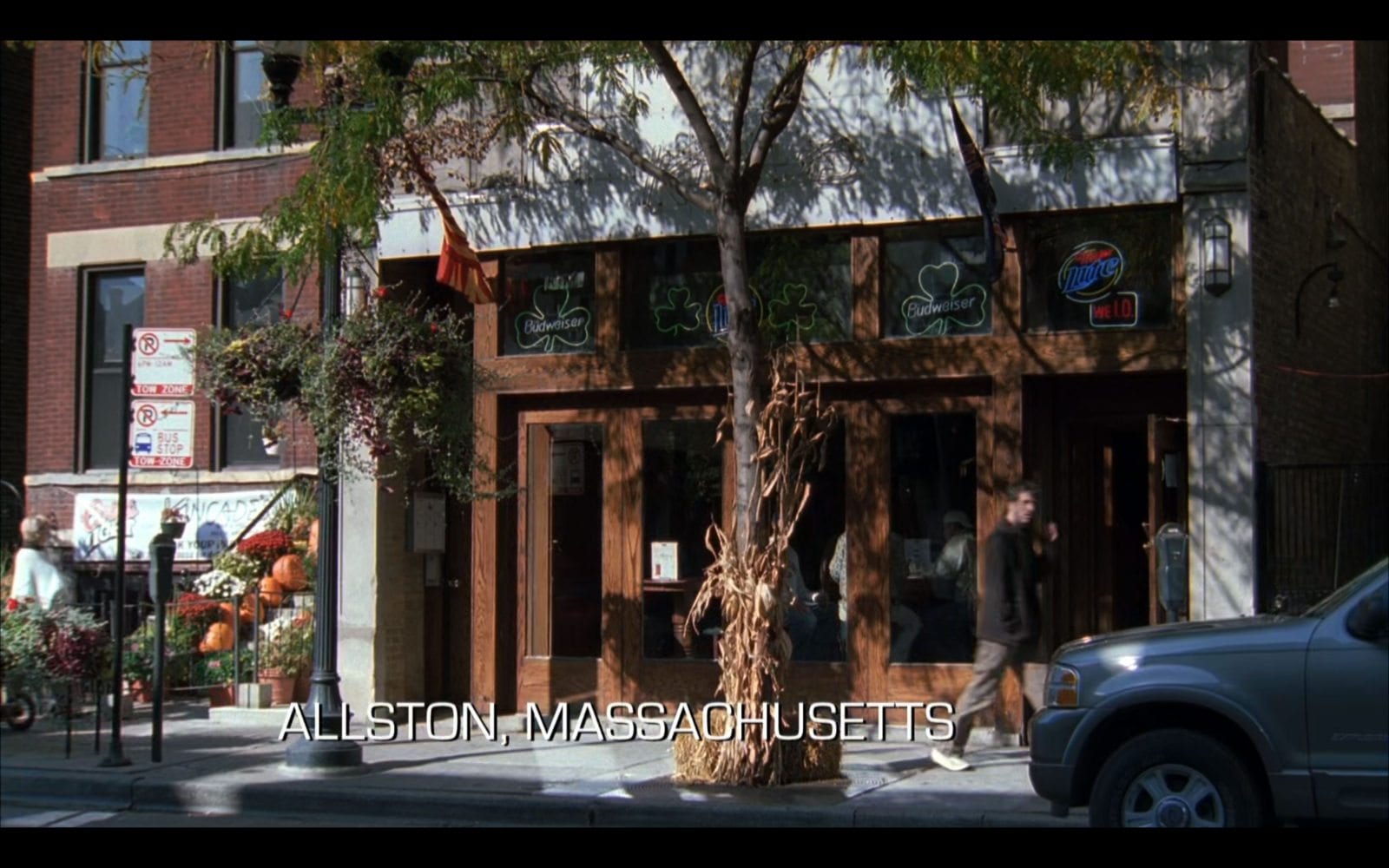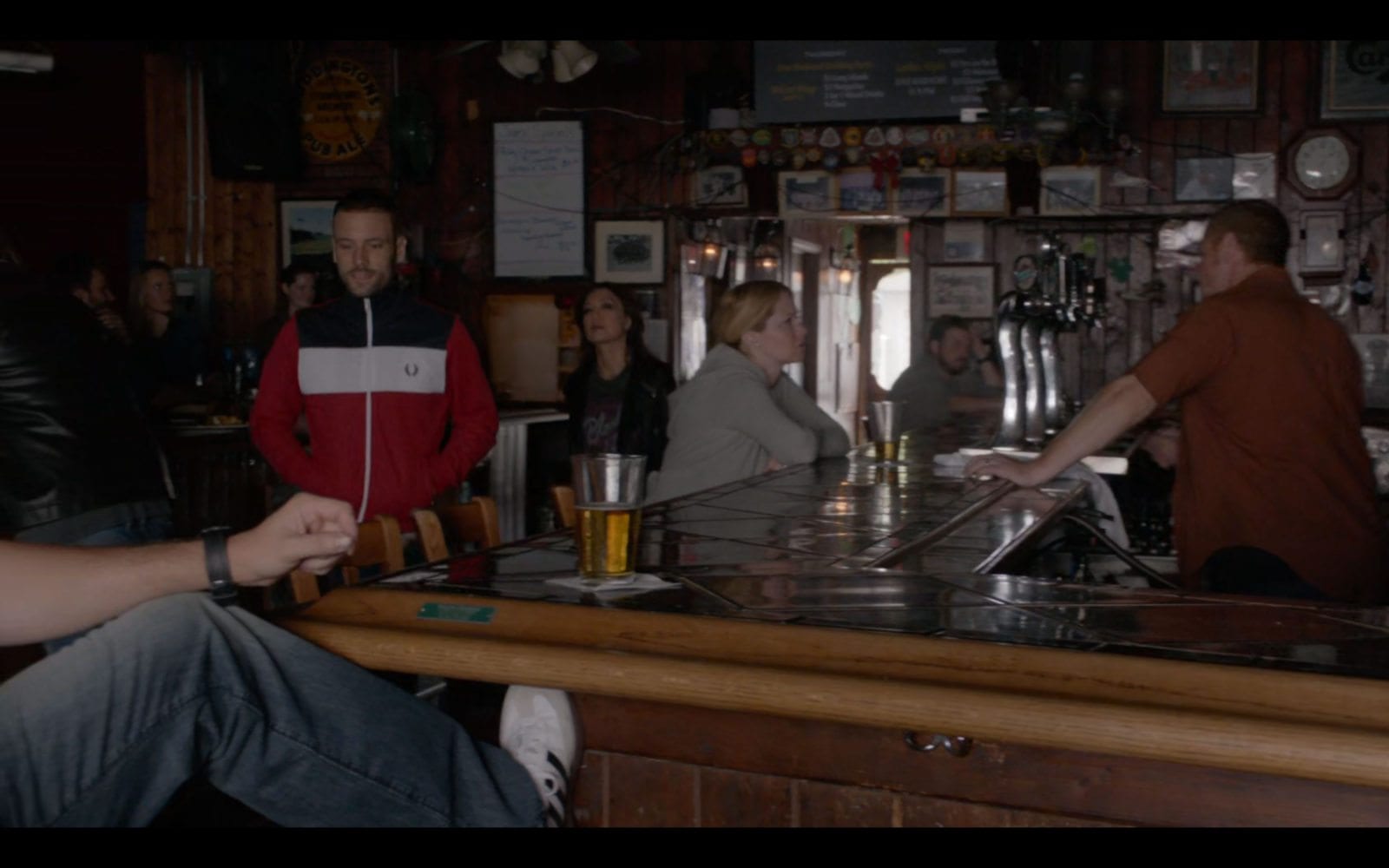 Irish Bar (Kincade's Bar and Grill, 950 W Armitage Ave, Chicago, IL), Agents of SHIELD S03E03
This Irish Bar in "Allston, Massachusetts" is really Kincade's Bar & Grill in Chicago, IL. The stock shot of the exterior is used to establish the location, while the interior is filmed somewhere in Southern California. The interiors appear to be a real establishment, but it is unclear at this time where that location might be.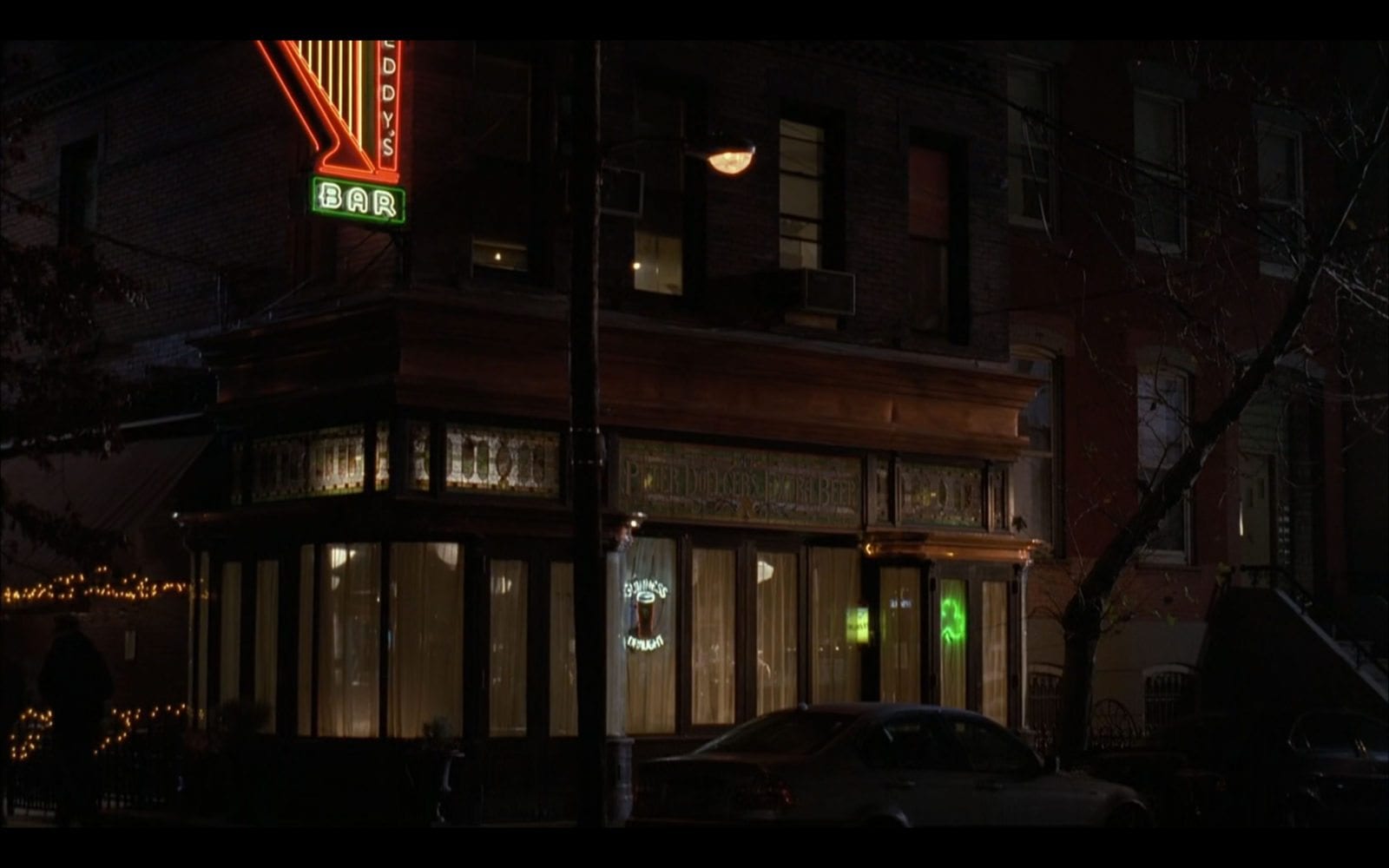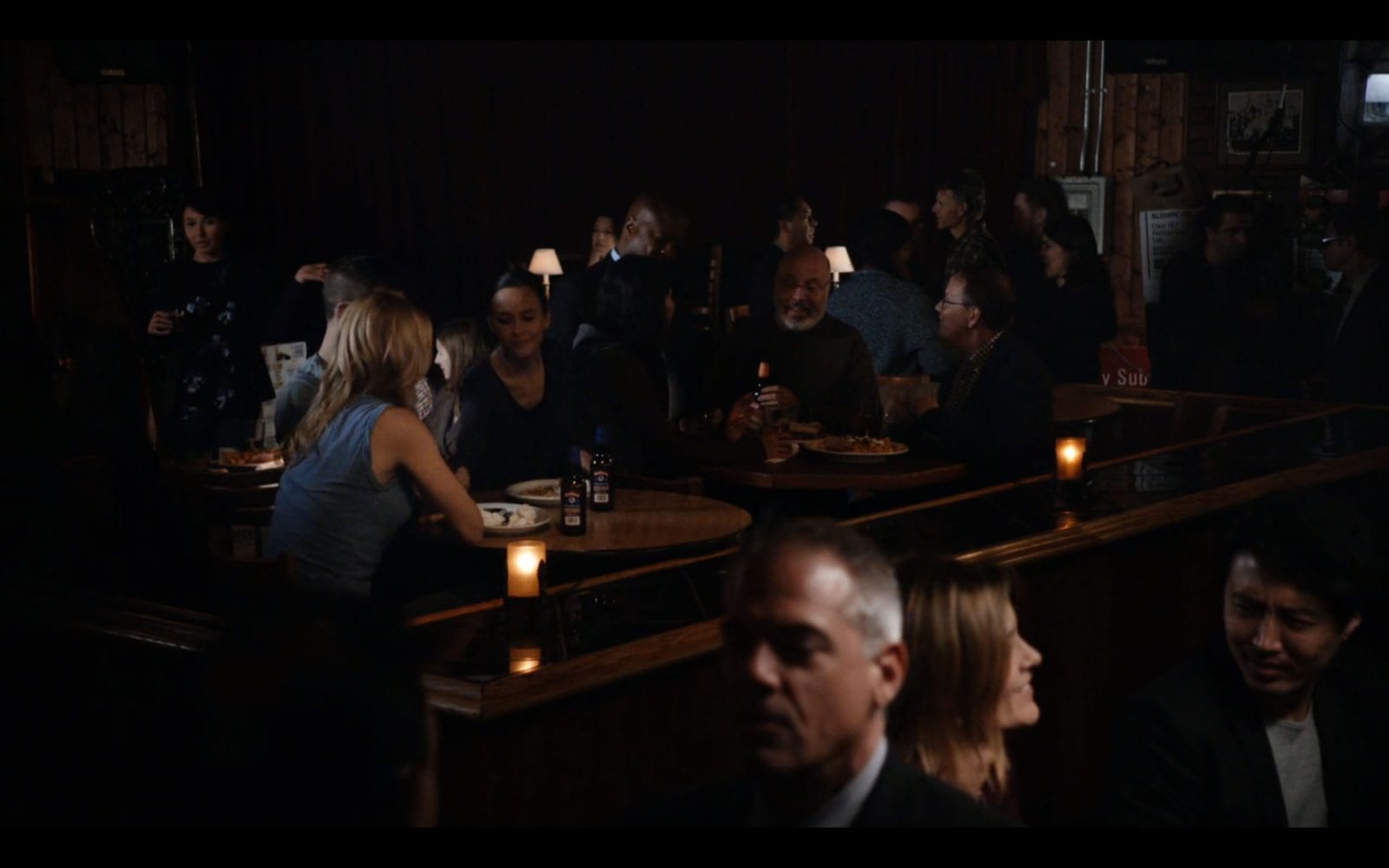 Teddy's Bar (96 Berry St, Brooklyn, NY), Agents of SHIELD S03E13
Teddy's Bar is the site of the spy's goodbye, a heartfelt send-off to Hunter and Morse as they leave the agency. Much like Kincade's above, the exterior is part of a stock shot of the real bar in Brooklyn, but the interiors were shot somewhere more local to the productions home base of Culver City, CA. It's unclear if the interiors were on a soundstage or a local bar.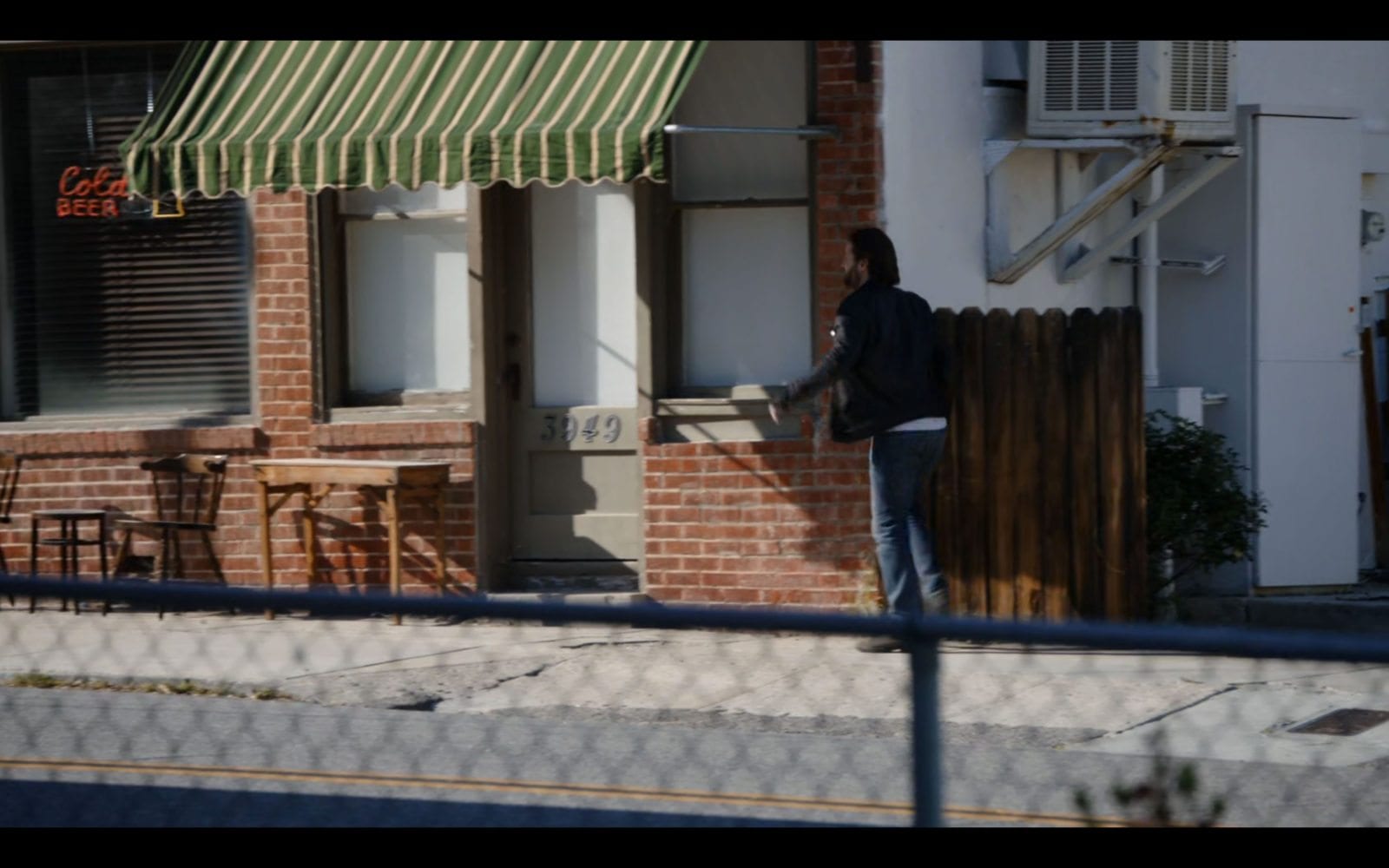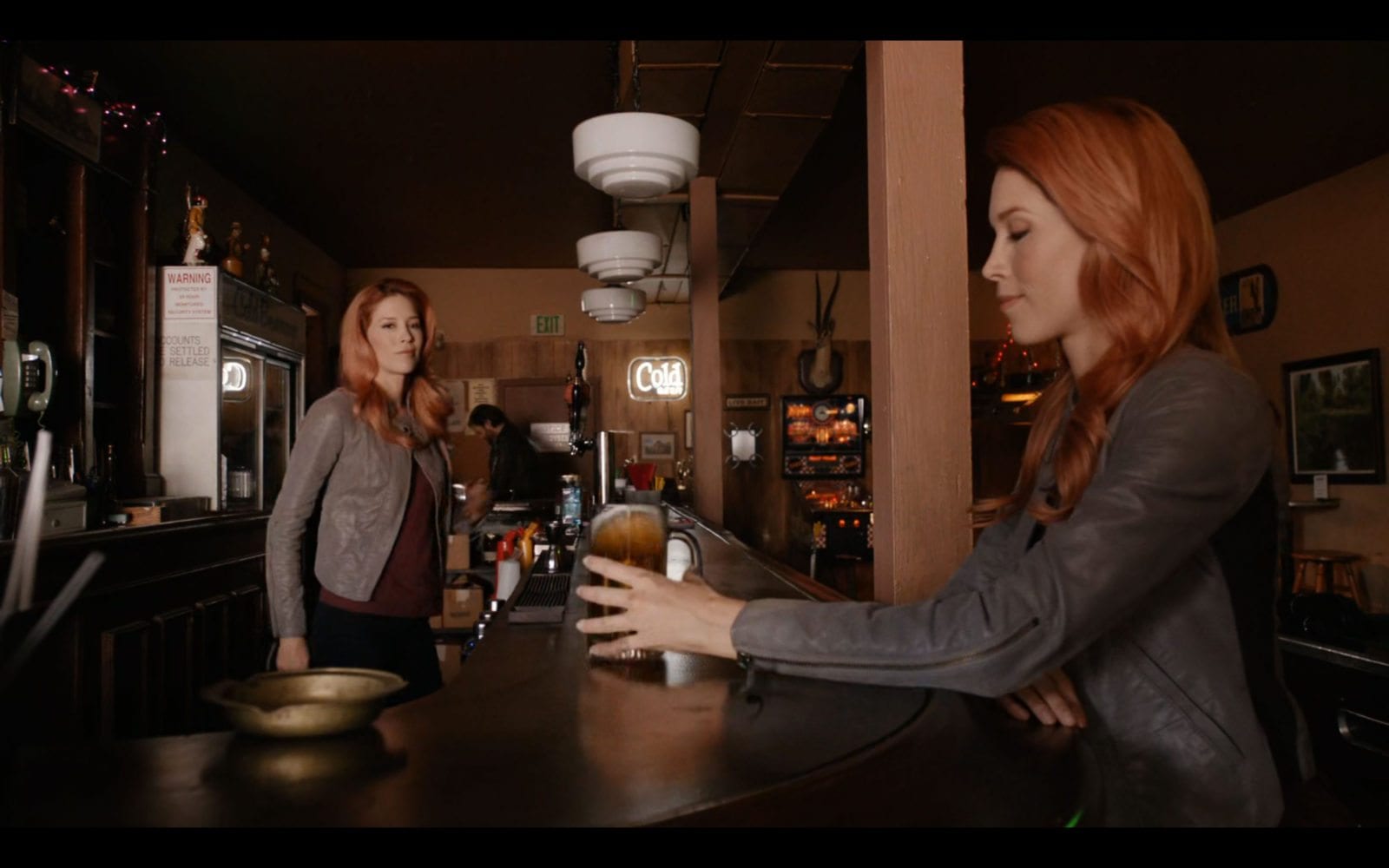 Abandoned Bar (3945 Center S, Piru CA), Agents of SHIELD S03E19
Hive takes over an abandoned town, supposedly in Montana. But the production actually used some rundown buildings in the town of Piru, CA, about 50 miles northwest of Los Angeles. Given the exterior shots from previous scenes, this location was relatively easy to track down, and the assumption is that the interiors were filmed at the same time, inside this building.
Bar (King Eddy Saloon, 131 E 5th St, Los Angeles), Agents of SHIELD S03E20
Coulson sits alone in this bar before the final showdown with Hive. The interior of this location was easy to identify with the use of Google Imagery of the interior. I always appreciate when establishments have these interior shots posted on Google, as it allows for a review of the interior of many locations without having to travel to them.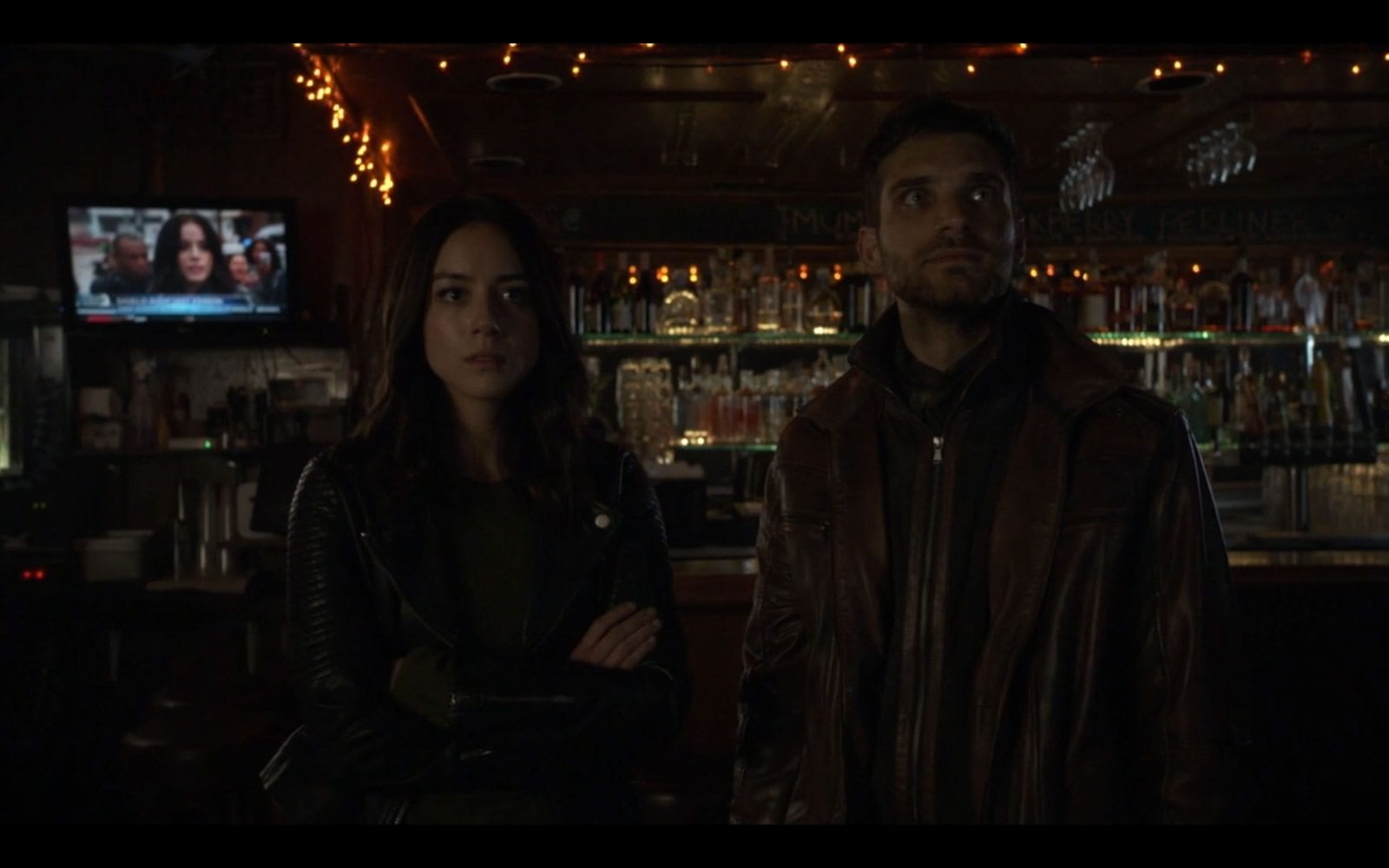 Framework Bar (Backstage Bar & Grill; 10400 Culver Blvd, Culver City, CA), Agents of SHIELD S05E02
Inside the Framework, Daisy talks to Deke about the future. It was this bar that was able to help me identify the same location in S02E22 above. For some shots in this particular episode the frame is flipped horizontally to make it seem like the bar is bigger than it actually is. Considering this bar is supposed to exist in the virtual-reality of the Framework, that's unsurprising.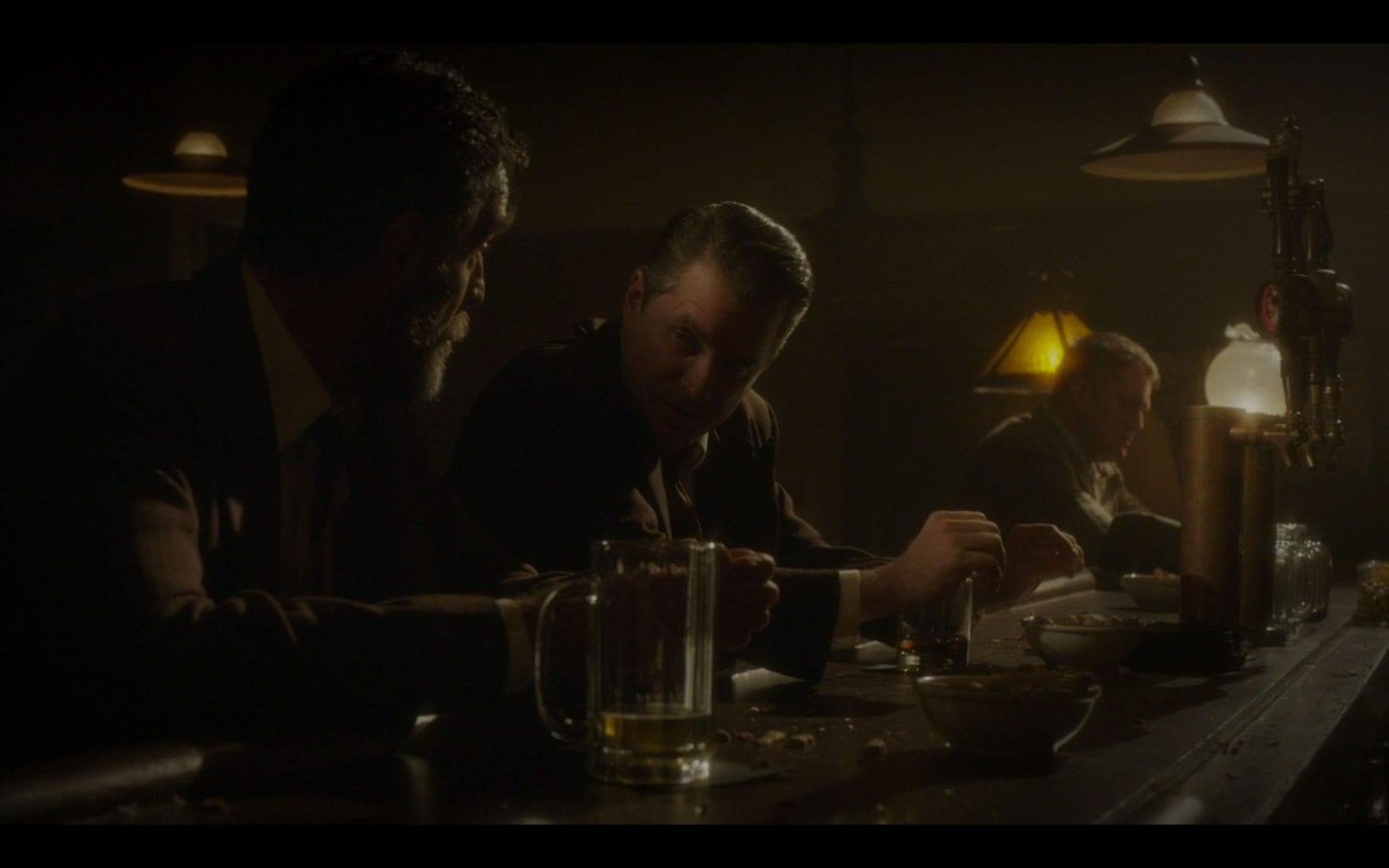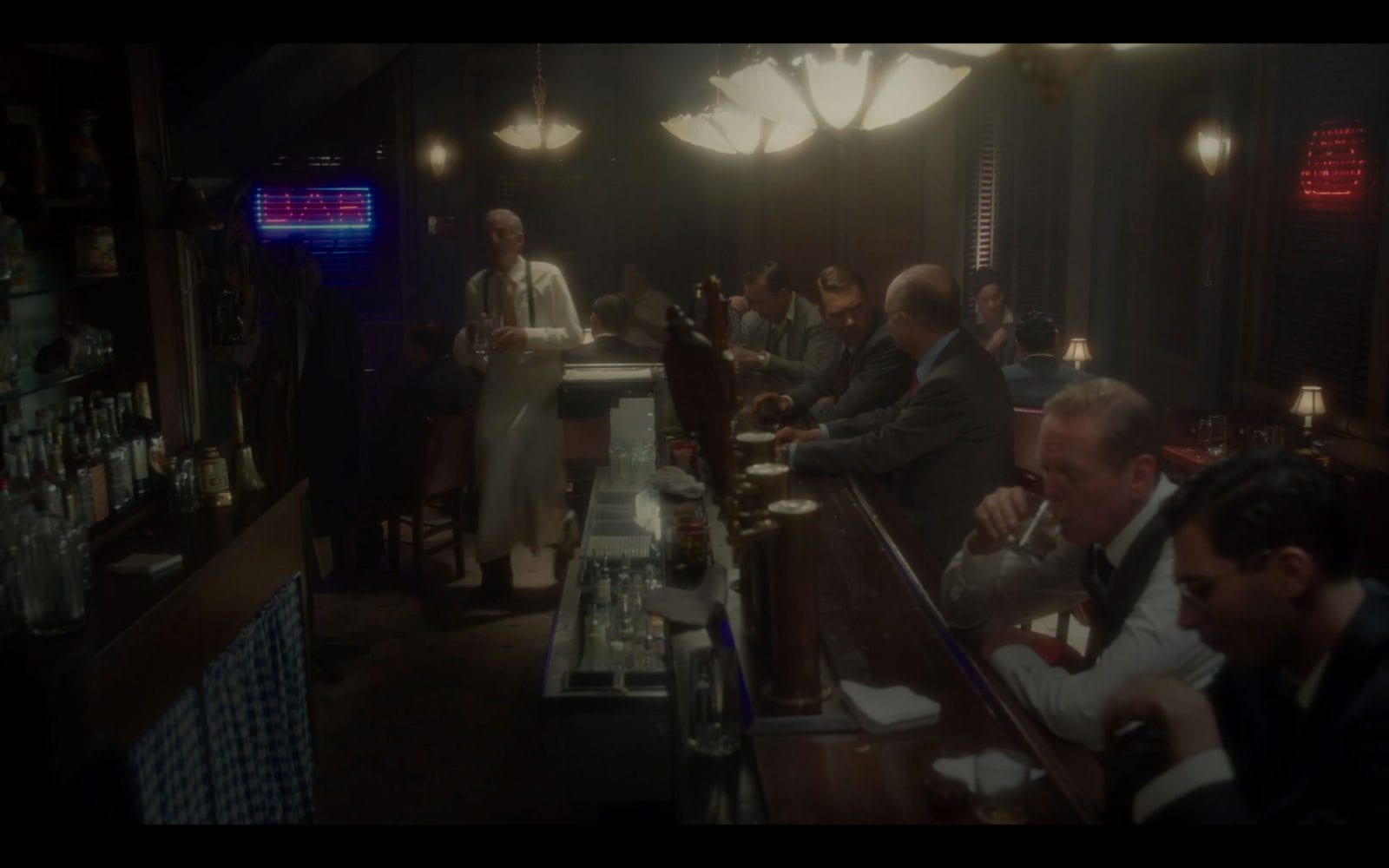 The last two bars, from Agent Carter, have not been identified, and are possibly just a standing interior set from one of the backlots at Universal Studios or the Warner Bros. Both bars, one from Season 1, episode 5, and one from Season 2, episode 1, both appear to be the same location. I notice the taps are apparently the same between both locations. It is also possible that they are the interior of a local tavern, but being part of a 1940's period piece, that seems less likely.
If anyone has any ideas for the unknown locations above, please feel free to contact @MCULocations to let me know!
To see the filming location listed above, and hundreds of others, please click the map icon below.
From there you can explore all the locations and scout your trip to the Marvel Cinematic Universe!
Got tips? Got corrections? Let me know on Twitter @JovialJay or @MCUlocations!
---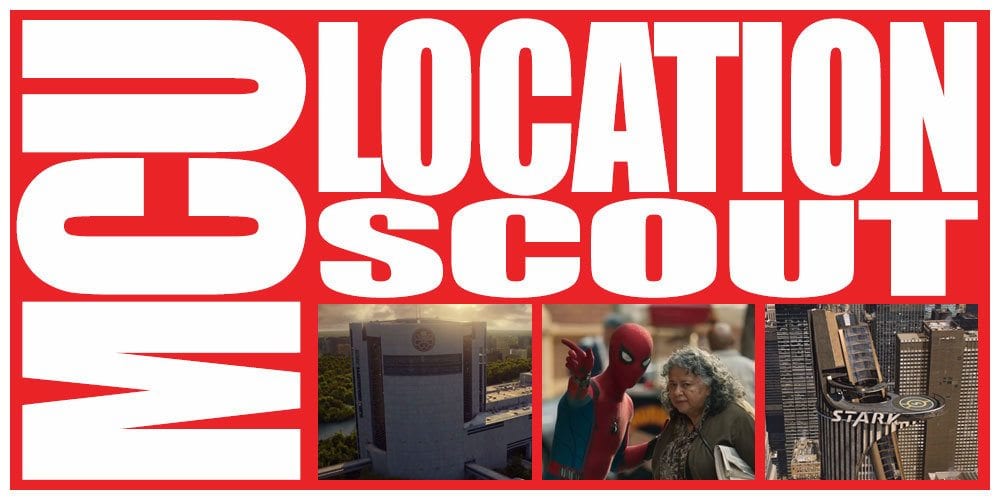 Click the image above for the homepage and older posts.
Behind every scene in the Marvel Cinematic Universe is a location. Some are iconic. Some are functional. Some are completely fantastic. But all of them are there to support the story.
Here at the MCU: Location Scout, Jovial Jay digs deep to uncover the real-world filming locations behind your favorite super hero films. From Iron Man to Inhumans and everything in between!
Having grown up on comics, television and film, "Jovial" Jay feels destined to host podcasts and write blogs related to the union of these nerdy pursuits. Among his other pursuits he administrates and edits stories at the two largest Star Wars fan sites on the 'net (Rebelscum.com, TheForce.net), and co-hosts the Jedi Journals podcast over at the ForceCast network.