Since the last two updates have featured drinking establishments in the MCU, let's have another round of posts with the bars of the Marvel Cinematic Universe, part 1. There are quite a few!

LOCATION: VARIOUS (See below)
SHOW: Daredevil, Jessica Jones, The Defenders, Thor, Iron Man 3, & Agent Carter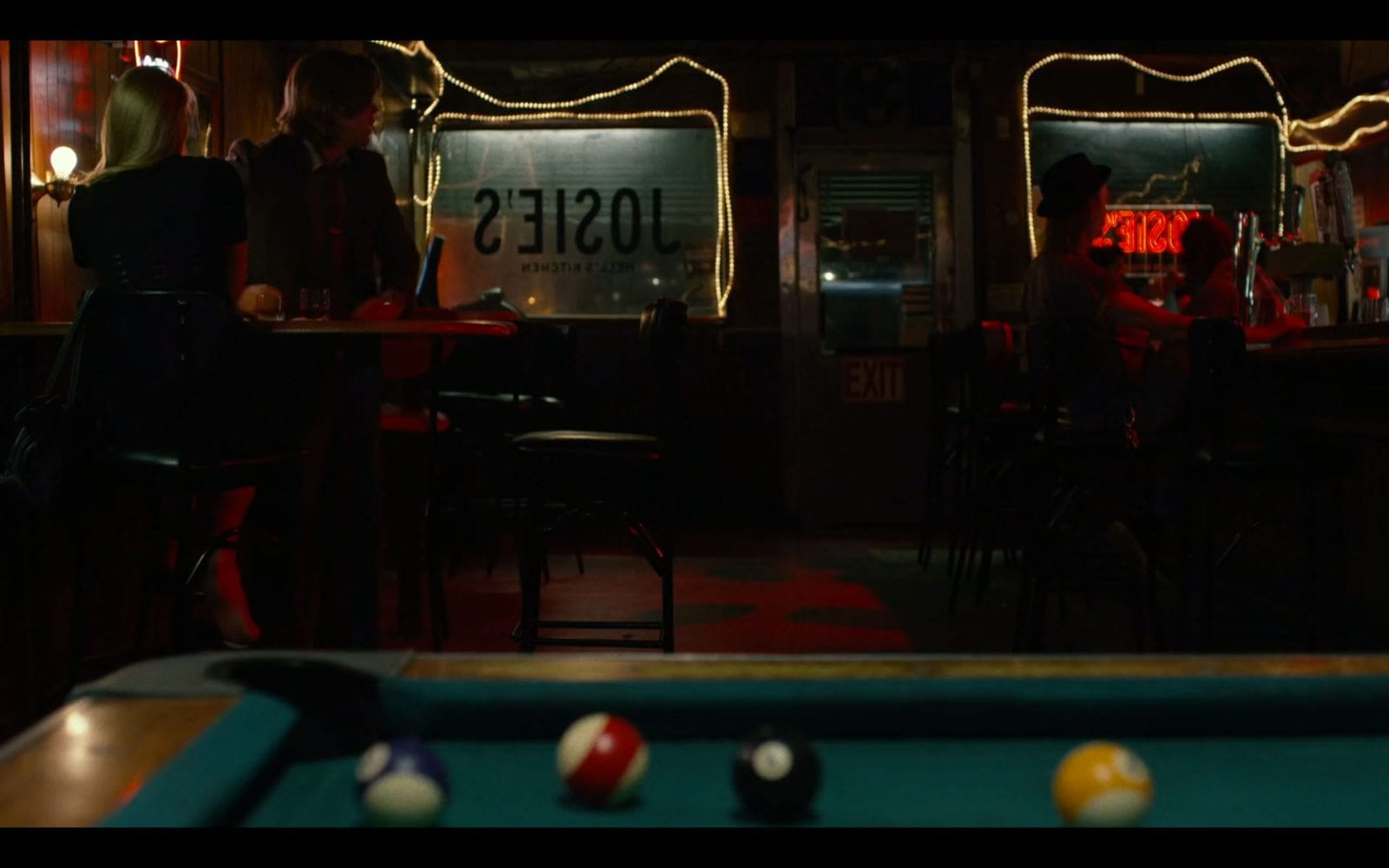 Josie's Bar (Turkey Nest bar, 94 Bedford Ave, Brooklyn, NY), Daredevil S01E02
The regular watering hole used by Matt Murdock and Foggy Nelson on the Netflix show Daredevil, Josie's bar is an iconic piece of Hell's Kitchen. The actual bar is quite a ways away in Brooklyn, but is able to provide the sense of authenticity for the series, like many locations for the Netflix shows.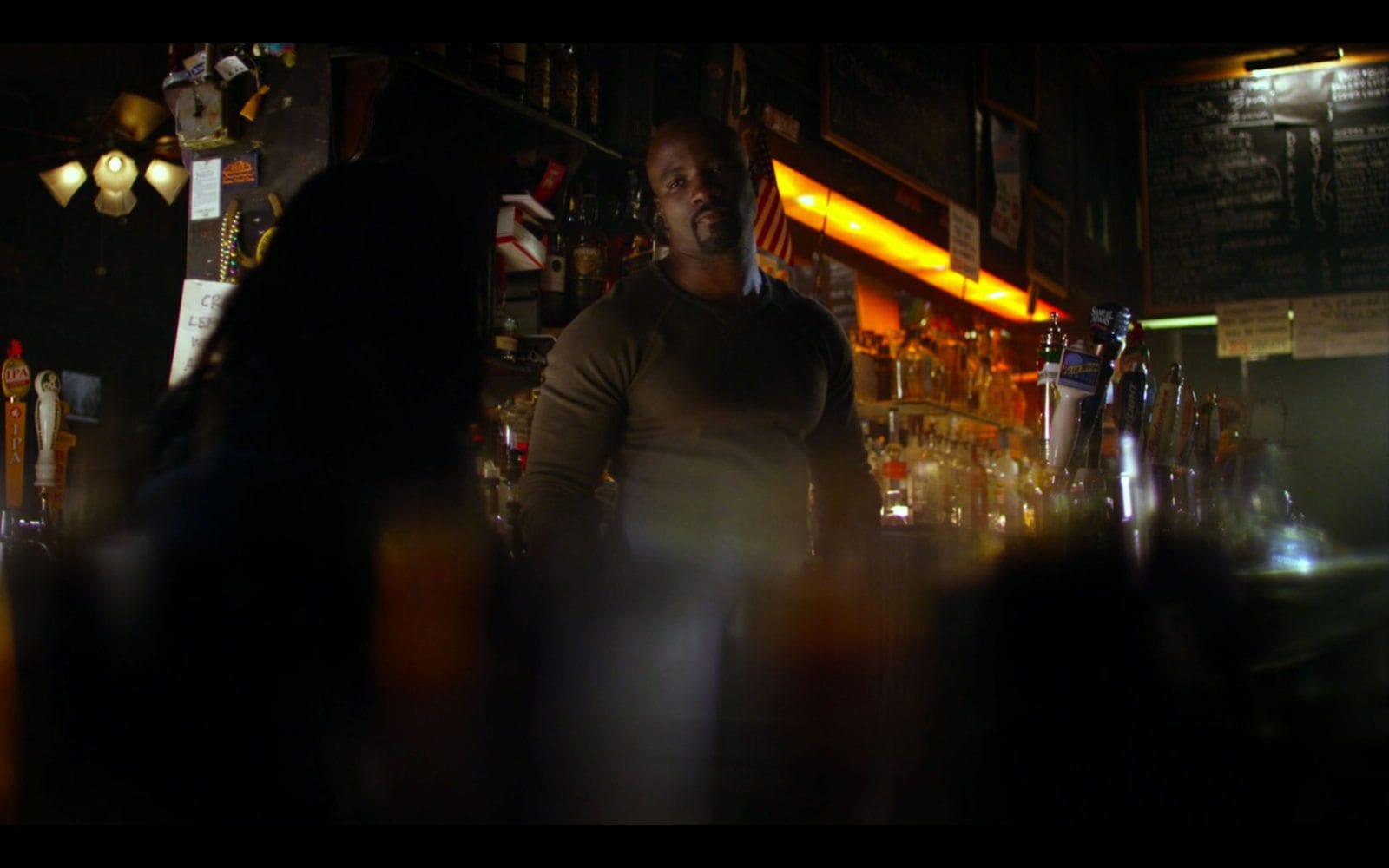 Luke Cage's Bar (Vazac's Horseshoe Bar, now called 7B, 108 Avenue B, New York, NY), Jessica Jones S01E01
When we are introduced to Luke Cage in the first episodes of the Jessica Jones series on Netflix, he is running a bar (called "Luke's"). Of course getting involved with a hot-mess like Jessica leads "Luke's" to getting burned down. When the show was shot, the establishment was called Vazac's Horseshoe Bar, but is now called 7B. This versatile location was able to provide a building and fire escape just East for Jessica to surveil Luke and his clientele.
Sidewalk (Crosby St, New York, NY), The Defenders S01E01
Let's face it, basically anywhere that Jessica Jones is drinking could be considered a bar. Actual bars, her office, or this street location – where Trish (and the audience) discover that 8am is not too early for Jessica to be drinking whiskey. Shot on Crosby Street between Prince St. & Jersey St., Jessica and Trish wander from T2 Tea SoHo North passing Revolver Salons.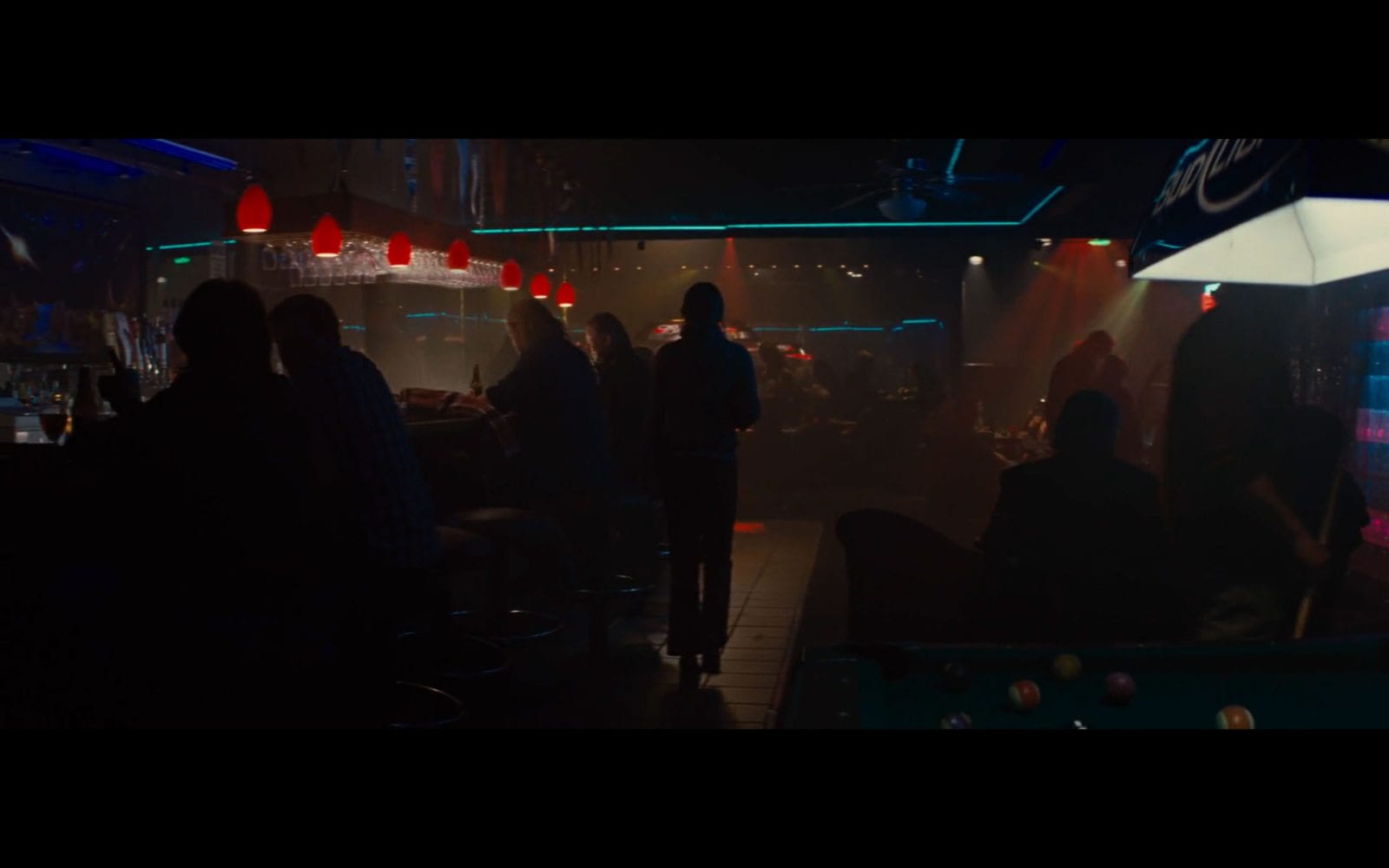 Sports Bar (Cheeks Sports Bar & Grill, 2841 Cerrillos Rd Santa Fe, NM), Thor, 2008
According to MovieMaps.org, the inside of (the gentlemen's club) Cheeks, which was previously known as The Locker Room Sports Bar & Grill, was the location for this friendly discussion between Eric Selvig and a powerless Thor. Eric tries to sway Thor from pursuing Jane Foster, but only manages to get drunk trying to best the Asgardian in beer drinking.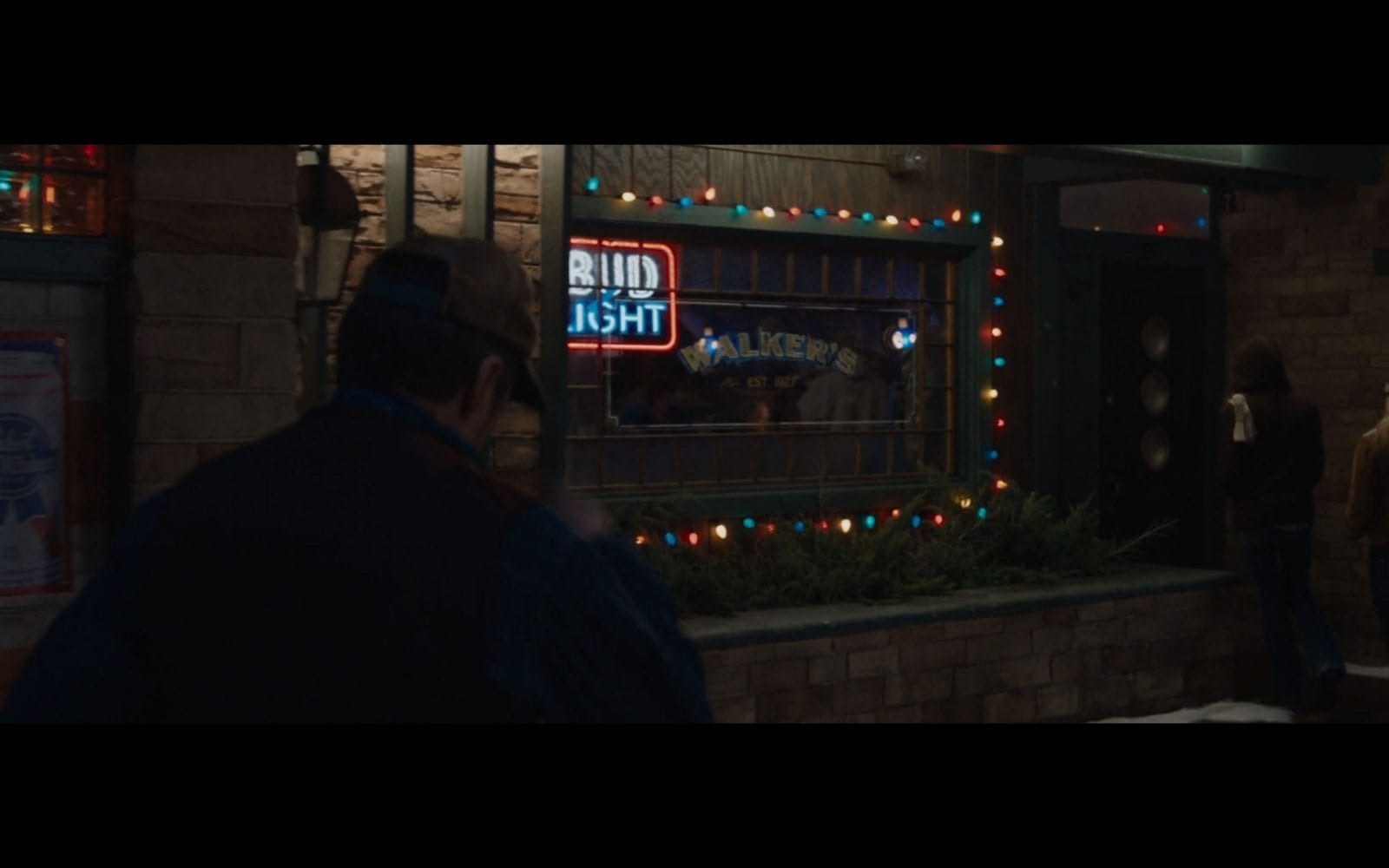 Walker's Bar (110 E Church St, Rose Hill, NC), Iron Man 3, 2013
Tony has several issues with bars in Iron Man 3, the first being the one we showcased last week. The second bar is Walker's in Rose Hill, TN. In an ill-timed escape from the Mandarin, Tony ends up in this sleepy little town where a victim of the Extremis treatment had exploded. This bar is where Tony runs into Brandt and basically destroying most of the town in the ensuing fight. Filmed in Rose Hill, North Carolina, the town sequences were shot around a number of defunct buildings near the studio locations in Williamsburg.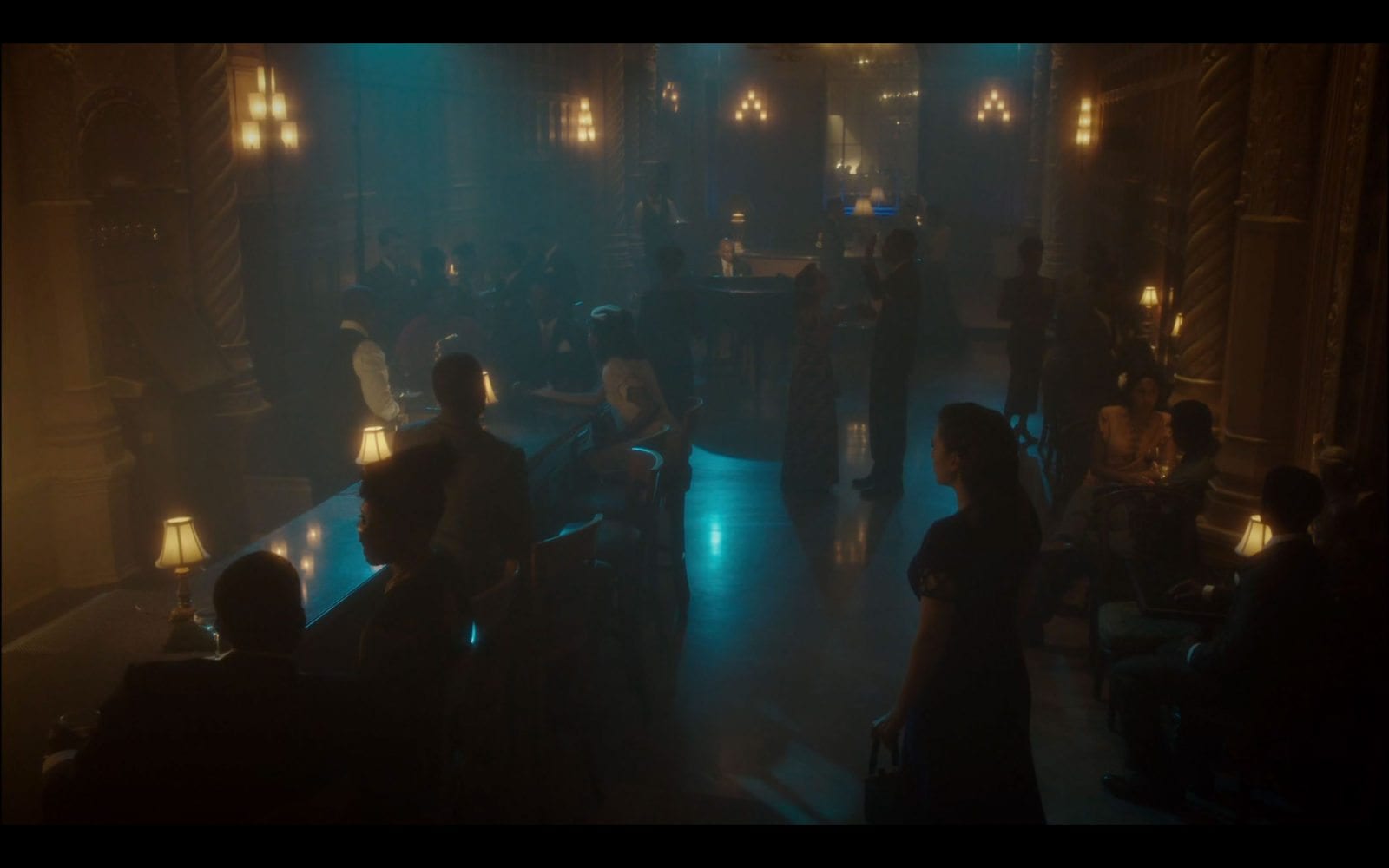 Jazz Bar, Dunbar Hotel (Biltmore Hotel, 506 S Grand Ave, Los Angeles, CA),  Agent Carter S02E02
There have been several bars in the first Season on Agent Carter, ABC's 1940 spy drama, but they have yet to be identified (and most likely are soundstage locations). This upscale Jazz Bar, where Peggy meets Jason Wilkes, a scientist at Isodyne Labs, is actually the Gallery Bar and Cognac Room of the famous Biltmore Hotel (now the Millennium Biltmore) in Los Angeles. Many films and TV shows have shot in the building (besides Agent Carter and Agents of SHIELD) including Beverly Hills Cop, Ghostbusters and The Sting.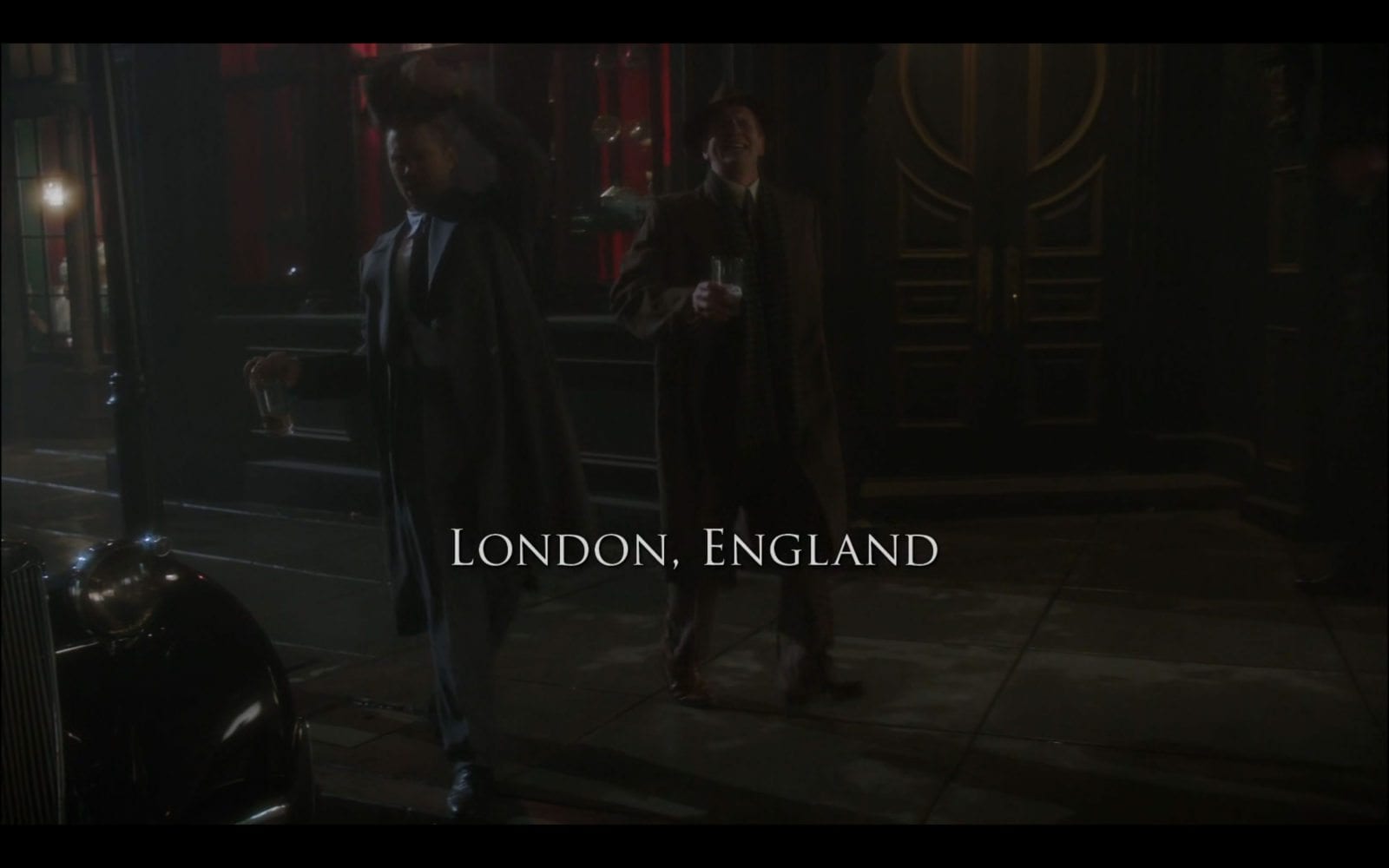 London Street Bar (Universal Backlot, West Village Set, Universal City, CA), Agent Carter S02E08
In a sequence towards the end of the Season, we see Agent Jack Thompson on location in London, England attempting to get some intel on Peggy's brother Michael. The pub (that's British for Bar!) he's in front of isn't really across the Pond, but a backlot street set in Universal CIty.
In the next installment you will be presented the bars from Agents of SHIELD. Those spies need to drink a lot too!
To see the filming location listed above, and hundreds of others, please click the map icon below.
From there you can explore all the locations and scout your trip to the Marvel Cinematic Universe!
Got tips? Got corrections? Let me know on Twitter @JovialJay or @MCUlocations!
---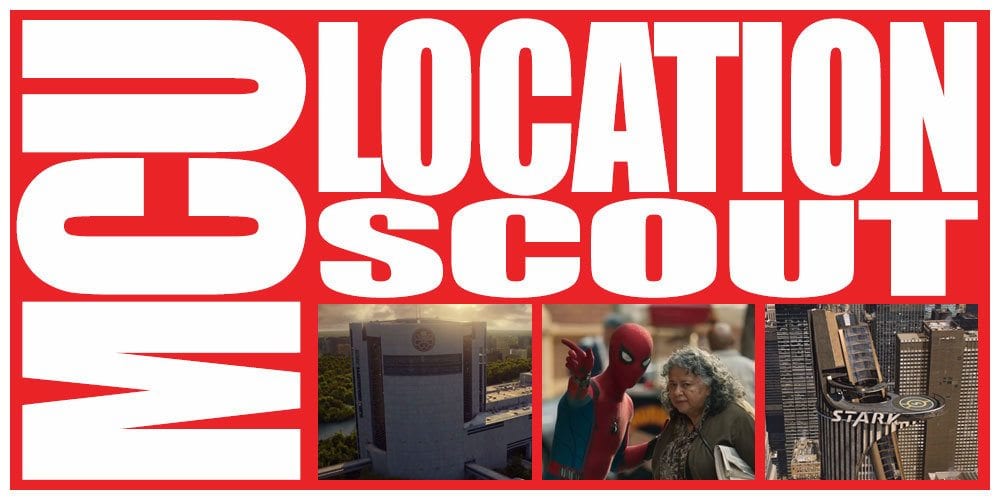 Click the image above for the homepage and older posts.
Behind every scene in the Marvel Cinematic Universe is a location. Some are iconic. Some are functional. Some are completely fantastic. But all of them are there to support the story.
Here at the MCU: Location Scout, Jovial Jay digs deep to uncover the real-world filming locations behind your favorite super hero films. From Iron Man to Inhumans and everything in between!
Having grown up on comics, television and film, "Jovial" Jay feels destined to host podcasts and write blogs related to the union of these nerdy pursuits. Among his other pursuits he administrates and edits stories at the two largest Star Wars fan sites on the 'net (Rebelscum.com, TheForce.net), and co-hosts the Jedi Journals podcast over at the ForceCast network.