Who would think that a church could double as a police station? Certainly not me, until I went looking for this Precinct!

LOCATION: Ext. 29th Precinct (21 Dobbin St., Brooklyn, NY 11222)
SHOW: Luke Cage, S01E07 "Manifest"
Much like the NYPD 15th Precinct in Daredevil, the 29th Precinct is a fictitious precinct within the New York Police Department. However the numbering indicates that the 29th is part of the Manhattan North group, and responsible for Harlem. Very appropriate for Luke Cage.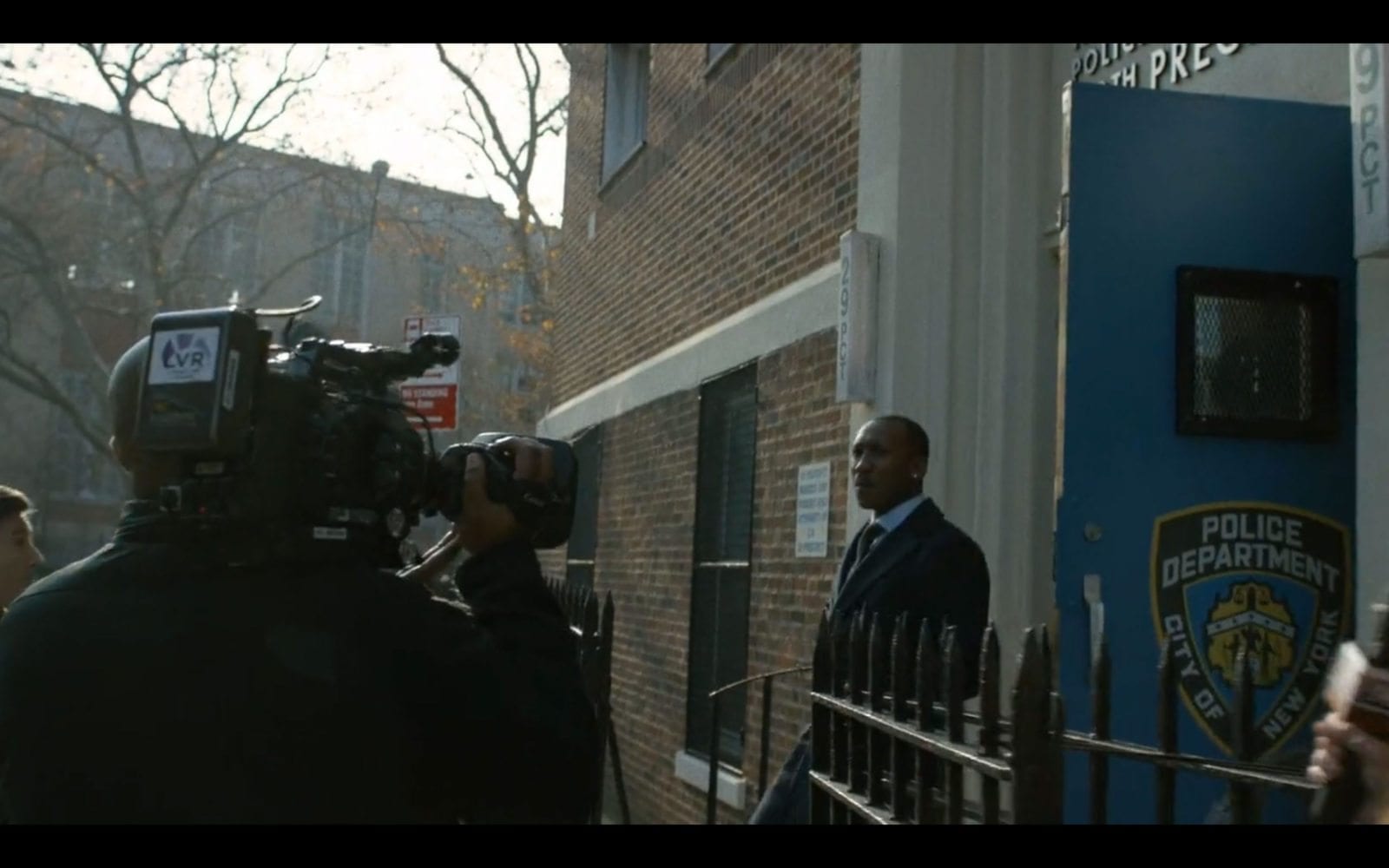 The interiors of the station were first seen in episode 2, and were built on the soundstages used by the production. The next time the 29th showed up was in episode 5, where it appeared to be under a bridge, or at least the parking lot for the police vehicles.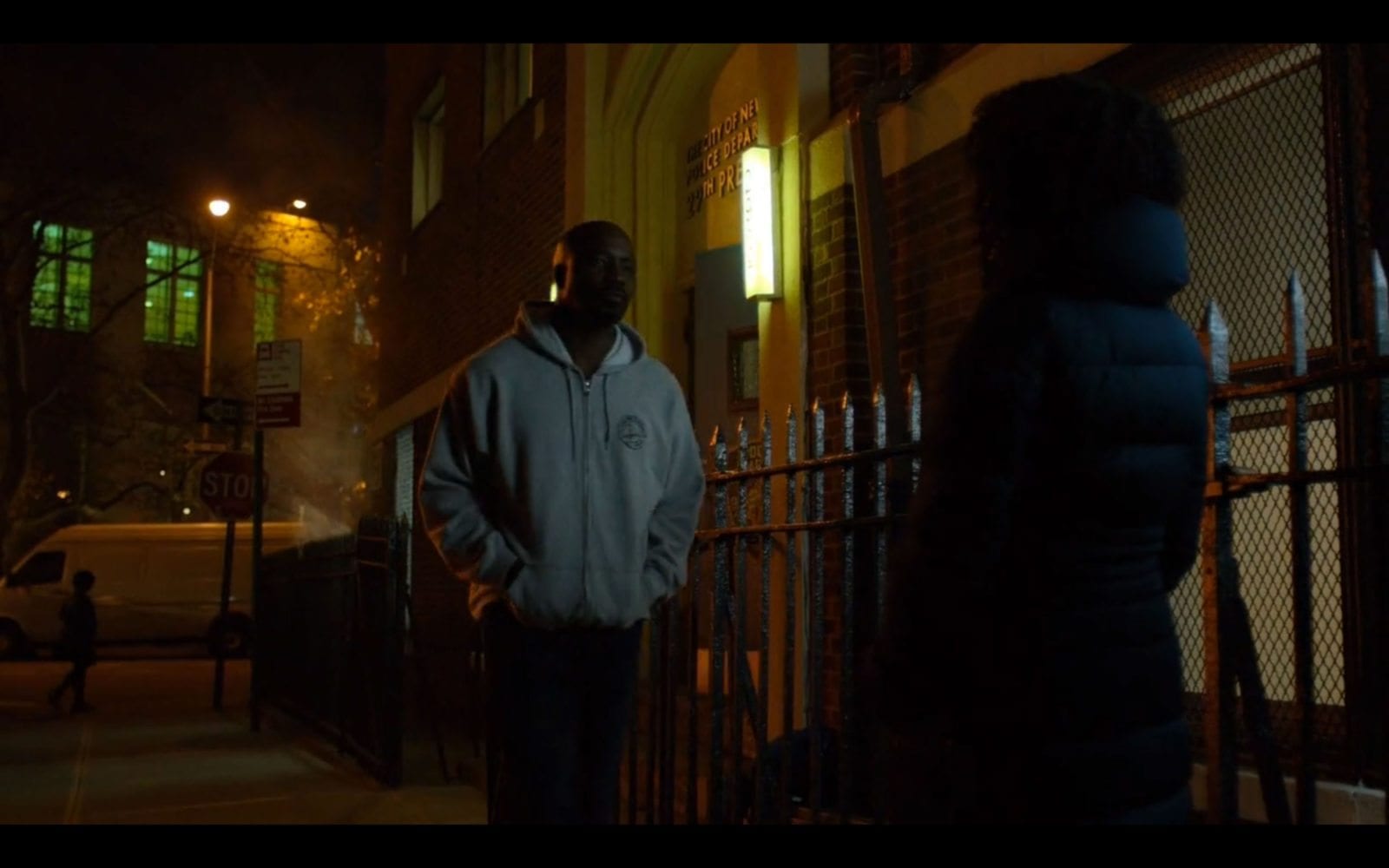 The images above are all from episodes 7, 8 & 10 where we see the front of the station. This is where the TV crew catches Mariah exiting the station and she gives an impromptu speech about the harassment by the police. Luke and Misty also share a conversation out front at one point as well.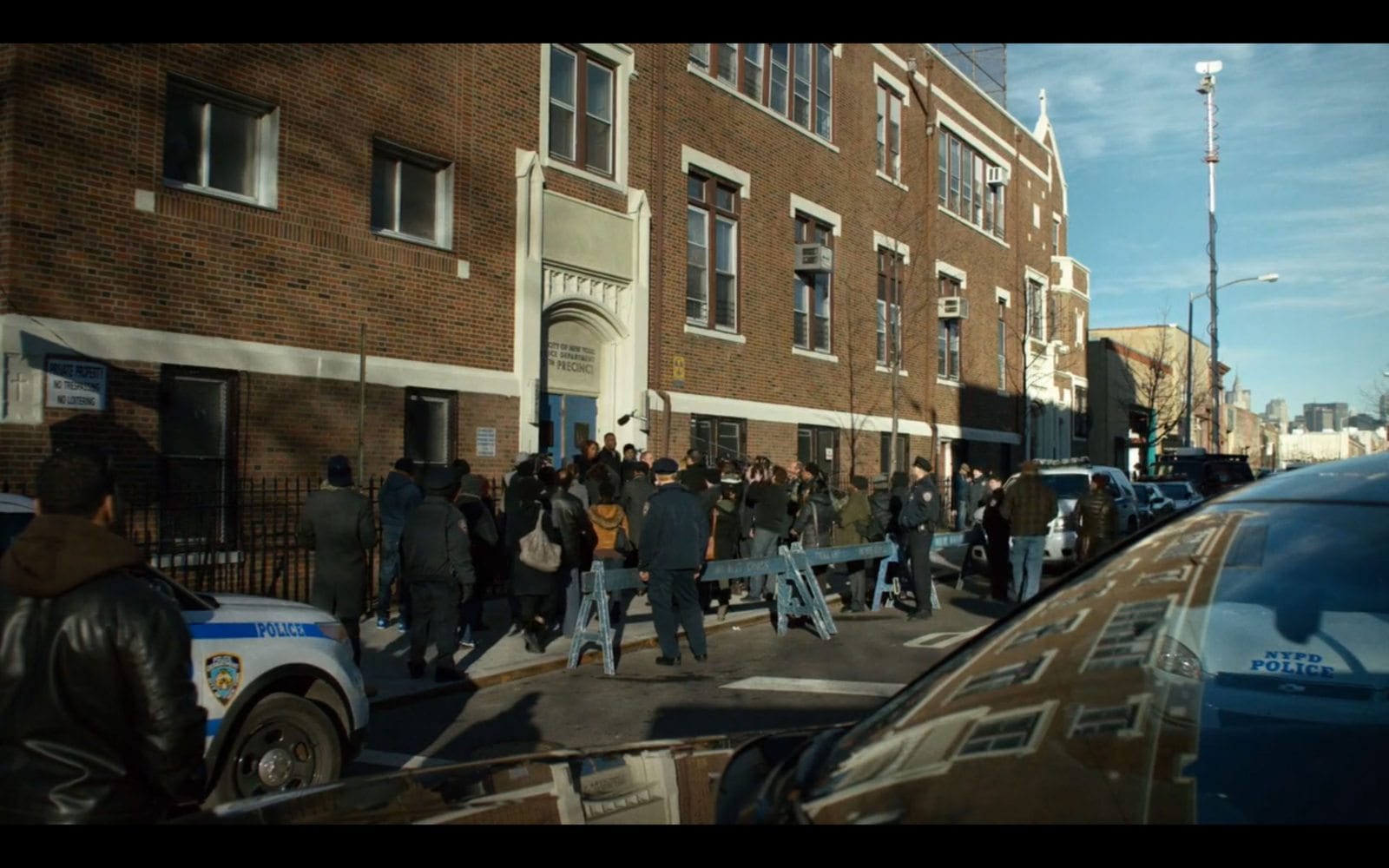 In looking for the location, I could tell that the site was a church or possibly a catholic school, given the crosses on the wall and the cross that can be see on the roof in the wide shot. I also knew it was near a park, but didn't have enough of the background imagery to help locate it. This was also early on in my Location Scouting career, so I may not have really tried my hardest!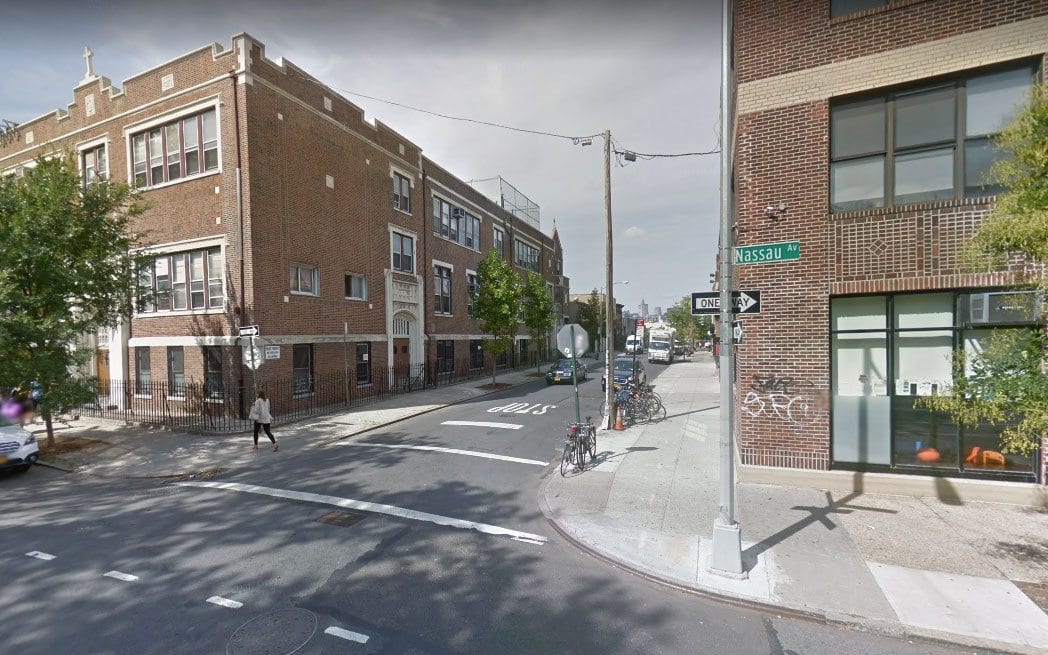 I reached out to the nice redditors at r/Brooklyn who entertained my question and helped me locate the building speedily! (plus they had some other tips for me as well!) It turns out it was Roman Catholic Church of the Holy Family. It's amazing how creative these shows get with the locations they choose.
To see the filming location listed above, and hundreds of others, please click the map icon below.
From there you can explore all the locations and scout your trip to the Marvel Cinematic Universe!
Got tips? Got corrections? Let me know on Twitter @JovialJay or @MCUlocations!
---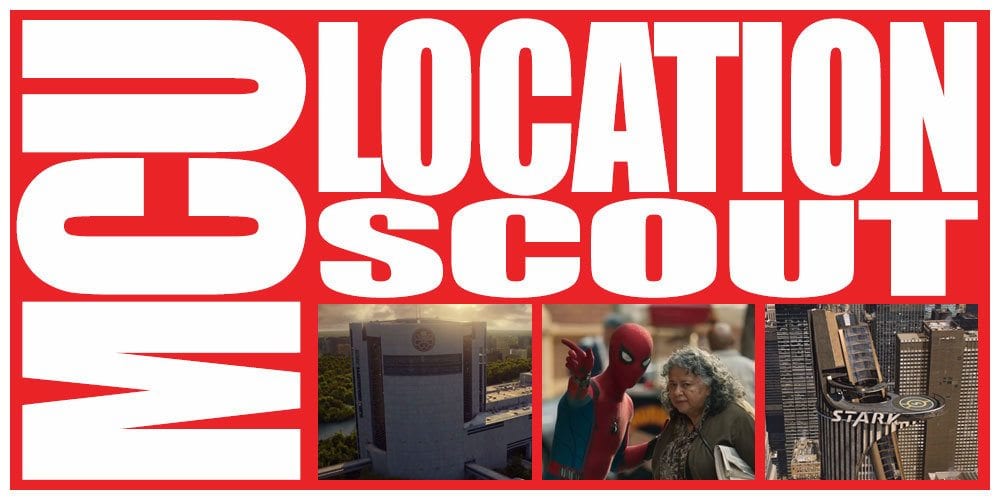 Click the image above for the homepage and older posts.
Behind every scene in the Marvel Cinematic Universe is a location. Some are iconic. Some are functional. Some are completely fantastic. But all of them are there to support the story.
Here at the MCU: Location Scout, Jovial Jay digs deep to uncover the real-world filming locations behind your favorite super hero films. From Iron Man to Inhumans and everything in between!
Having grown up on comics, television and film, "Jovial" Jay feels destined to host podcast related to the union of these nerdy pursuits. Among his other pursuits he administrates and edits stories at the two largest Star Wars fan sites on the 'net (Rebelscum.com, TheForce.net), and co-hosts the Jedi Journals podcast over at the ForceCast network.