You'd think that a film about a New York doctor, having a fight in New York City, and ending with an accident on a New York sidewalk would be shot in New York? If you did, then you must not be reading these posts carefully!

LOCATION: New York Sidewalk-Accident (1 Ropemaker St, London, EC2Y 9LY, UK)
SHOW: Doctor Strange, 2016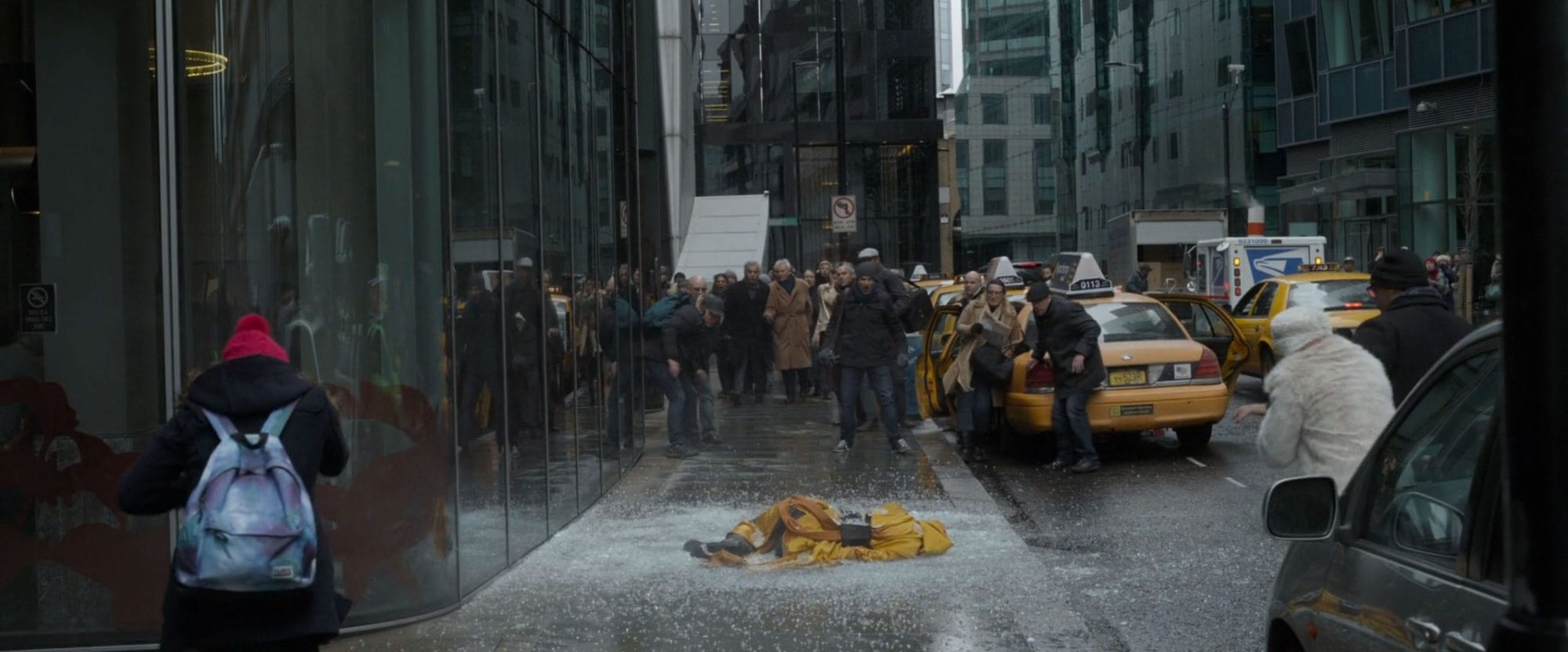 Trying to track down the various New York locations from Doctor Strange might prove near impossible, due to the amounts of CGI used in creating them. The big fight through the city featuring Doctor Strange, Baron Mordo and The Ancient One vs Kaecilius and his acolytes, with its fractal geometry and special effects, is more of a created location, rather than an actual location. However, the shot at the end of that sequence, featuring The Ancient One crashing out of the sky, through a glass partition and onto the sidewalk, was in a real location. It was just not in New York City.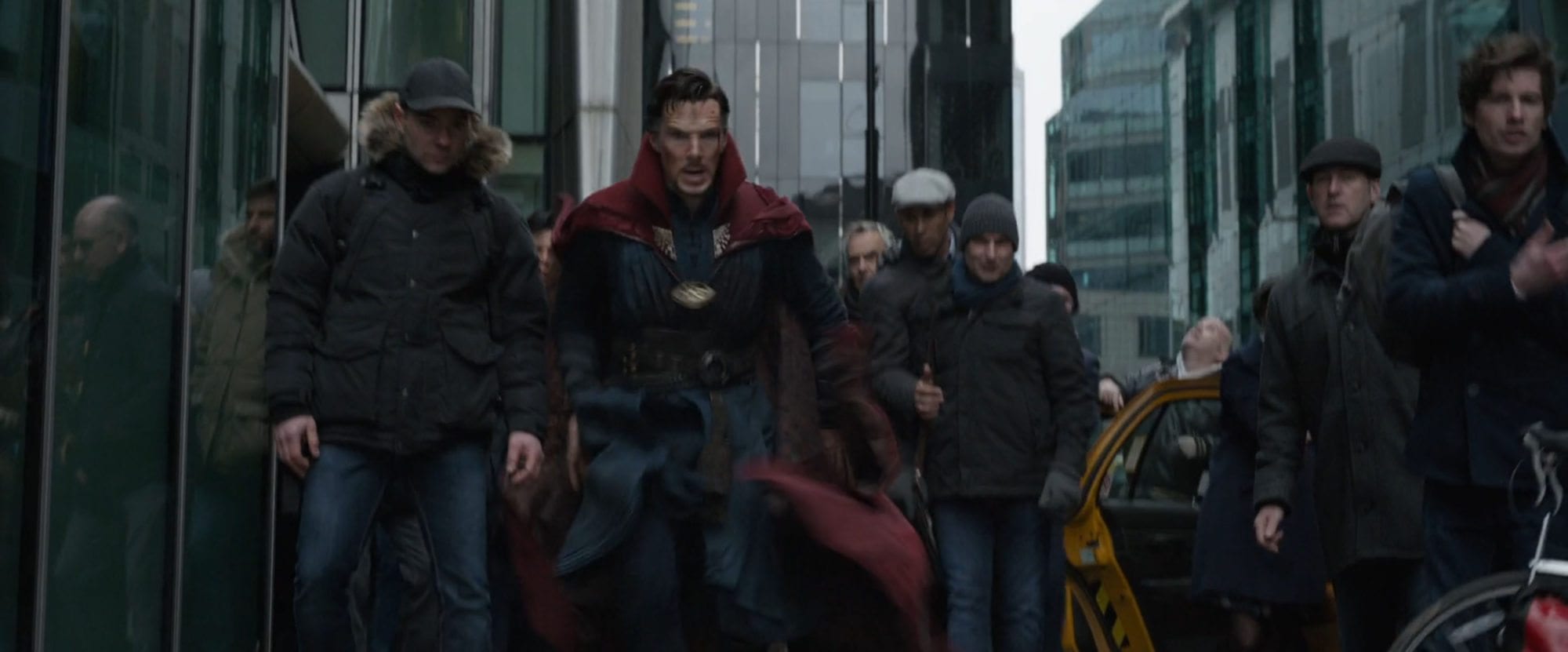 Unlike Captain America: Civil War before it, or Guardians of the Galaxy Vol. 2 after it, Doctor Strange was not shot in the Atlanta studios that most of the MCU films are utilizing now. It was shot in several studios in London, and that helped inform the Location Scouting that I performed. With the help of some fan-made YouTube videos of the filming of this scene, I was able to determine its true location, in London.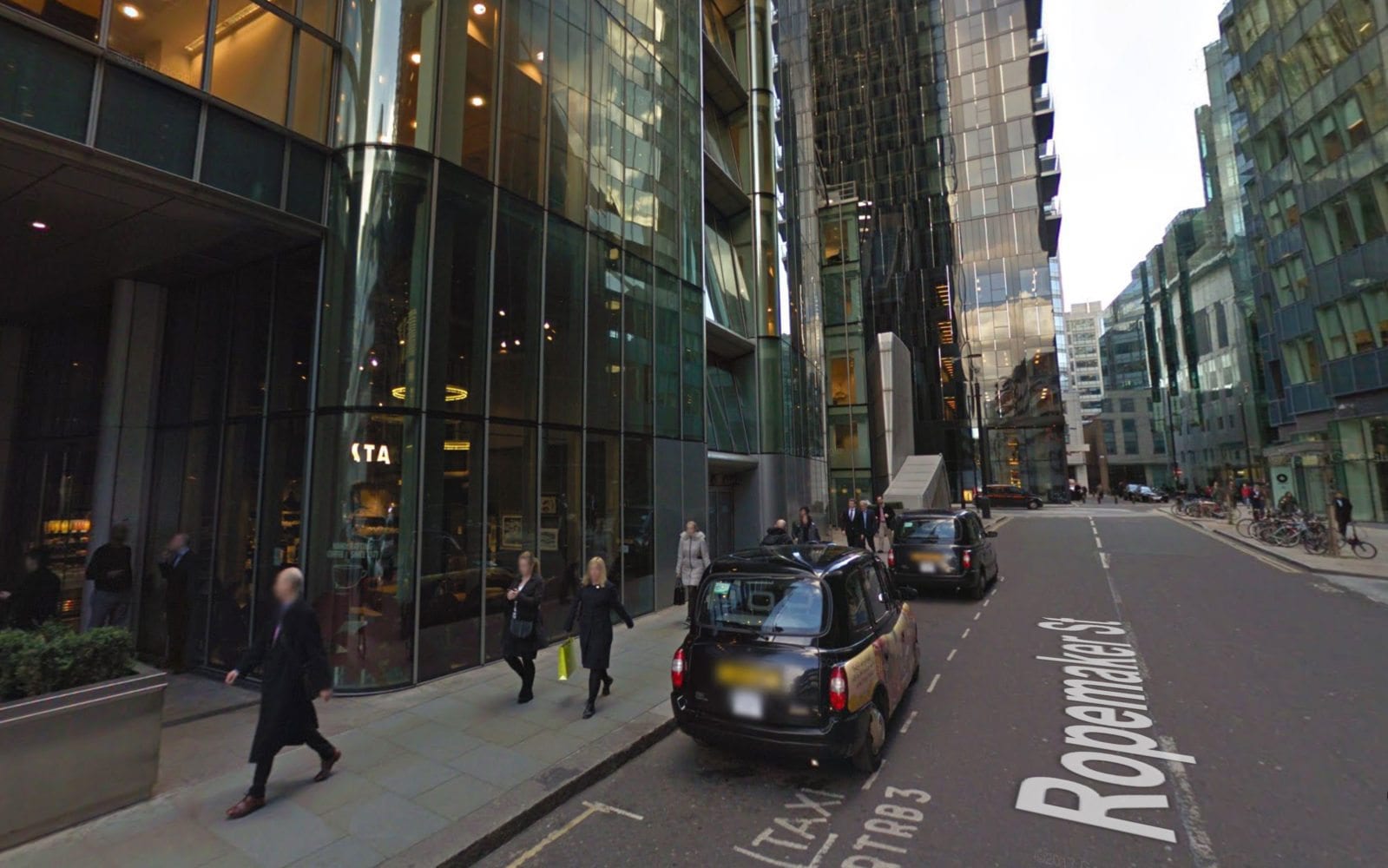 The team was very industrious, swapping out street signs for New York based streets (the street the crash takes place on is Marketfield St), adding proper Taxi Cabs, and basically faking out the viewer so that you believe it took place in NYC. Plenty of NYC footage was shot in the city, just not this location!
To see the filming location listed above, and hundreds of others, please click the map icon below.
From there you can explore all the locations and scout your trip to the Marvel Cinematic Universe!
Got tips? Got corrections? Let me know on Twitter @JovialJay or @MCUlocations!
---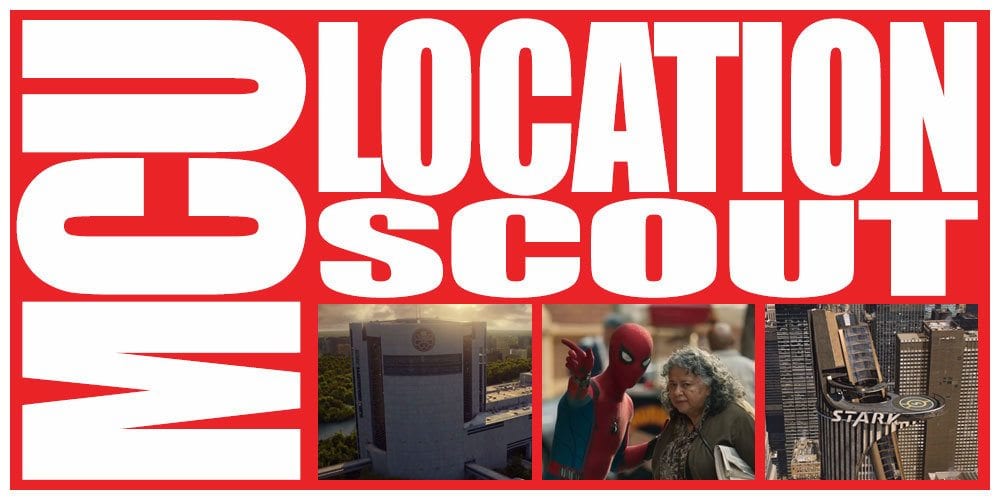 Click the image above for the homepage and older posts.
Behind every scene in the Marvel Cinematic Universe is a location. Some are iconic. Some are functional. Some are completely fantastic. But all of them are there to support the story.
Here at the MCU: Location Scout, Jovial Jay digs deep to uncover the real-world filming locations behind your favorite super hero films. From Iron Man to Inhumans and everything in between!
Having grown up on comics, television and film, "Jovial" Jay feels destined to host podcasts and write blogs related to the union of these nerdy pursuits. Among his other pursuits he administrates and edits stories at the two largest Star Wars fan sites on the 'net (Rebelscum.com, TheForce.net), and co-hosts the Jedi Journals podcast over at the ForceCast network.