For a season that takes place "in space," so thereby on soundstages, Season 5 has had quite a few actual locations so far. The Lake Ontario Lighthouse is a great example, due to the fact that it does not appear to be stock photography, like so many other establishing shots, and it is also not a lighthouse on Lake Ontario!

LOCATION: Lake Ontario Lighthouse (Portland Head Lighthouse, 12 Captain Strout Cir, Cape Elizabeth, ME 04107)
SHOW: Agents of SHIELD, S05E05 "Rewind"
When it comes to finding the filming location of an establishing shot for television shows, such as Agents of SHIELD, the first thing I do is check where the show tells me the location is. Is it really Zloda, Belarus? Could this be a castle in Austria? Or is this lighthouse really on Lake Ontario? Just to let you know, the answer to all these questions is "no." So when that fails, I start by doing reverse image lookups for possible stock footage.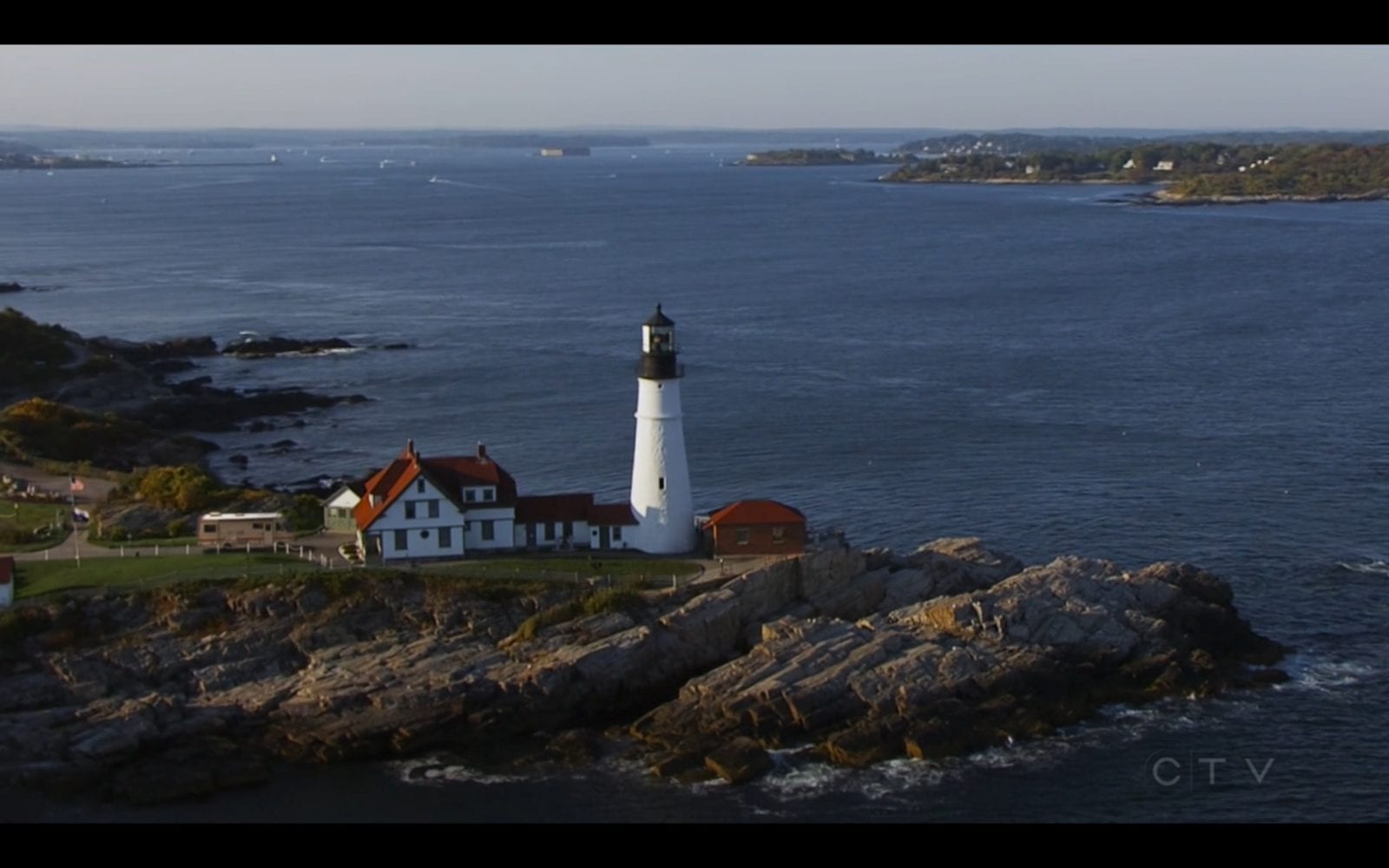 Running the image from this location through Google's reverse image lookup turned up nothing. Mostly because I believe the footage was shot specifically for this episode. If you notice, the RV is shown pulling up to the lighthouse. Since it's the same style of RV that was shown in the other scenes (shot in the Los Angeles area), that lead me to believe that I wouldn't be able to find it this way either.
But I turned to my last trick. Editing the image to include just the lighthouse, I did an image search to see if it could at least identify some part of the lighthouse. Miraculously, in the "visually similar" section of the image results, there appeared a lighthouse that looked familiar. I was able to use this new image to track down that this lighthouse was on the coast of Maine, and find it's real location.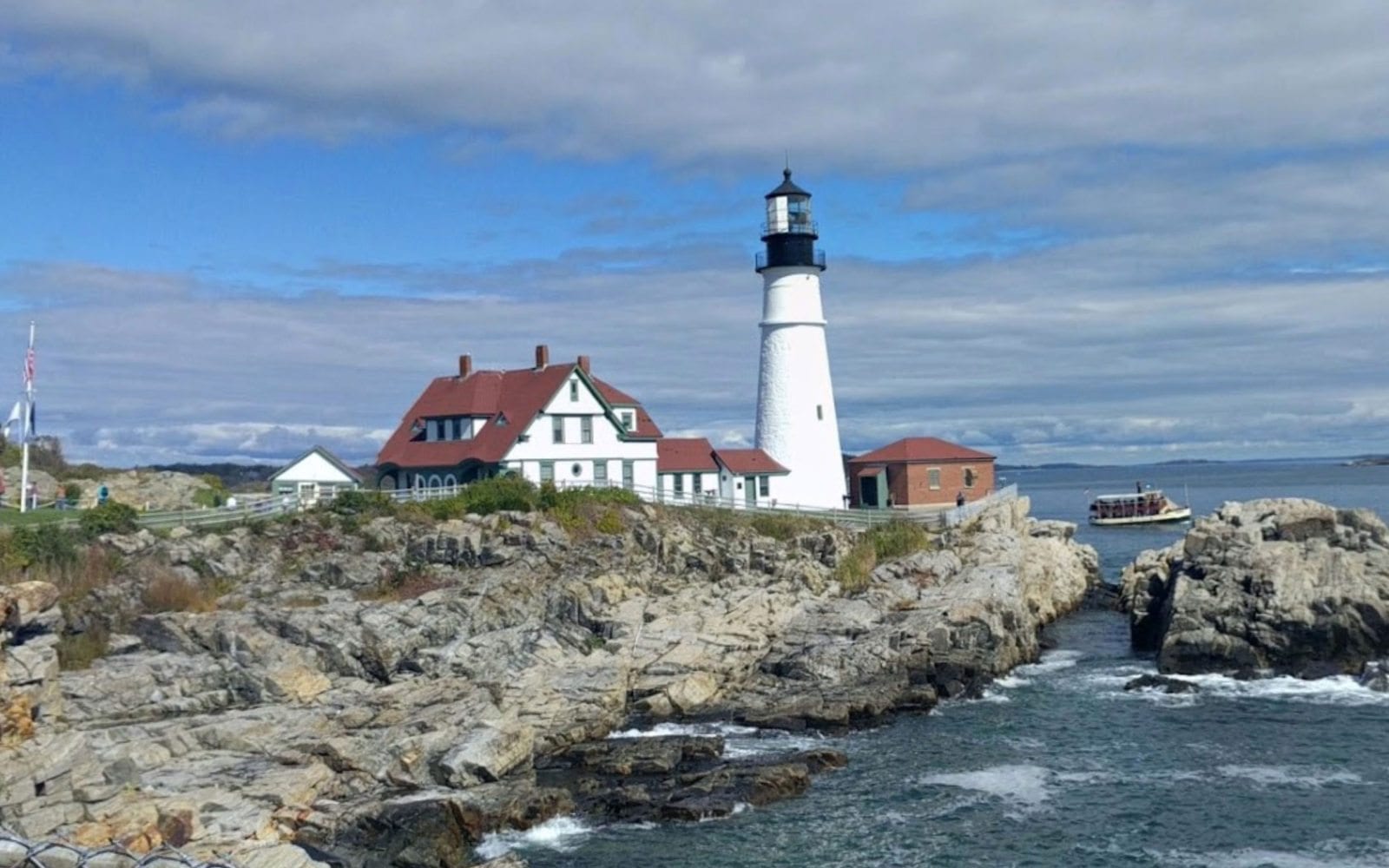 It sounds like an easy find, but there was much time reviewing images of "lighthouses," "great lakes lighthouses," and "white lighthouses." It's also important to point out that while this search worked on this occasion, there are many other establishing shots, and locations, that I have been unable to pin down using similar methods. Sometimes it's just better to be lucky!
To see the filming location listed above, and hundreds of others, please click the map icon below.
From there you can explore all the locations and scout your trip to the Marvel Cinematic Universe!
Got tips? Got corrections? Let me know on Twitter @JovialJay or @MCUlocations!
---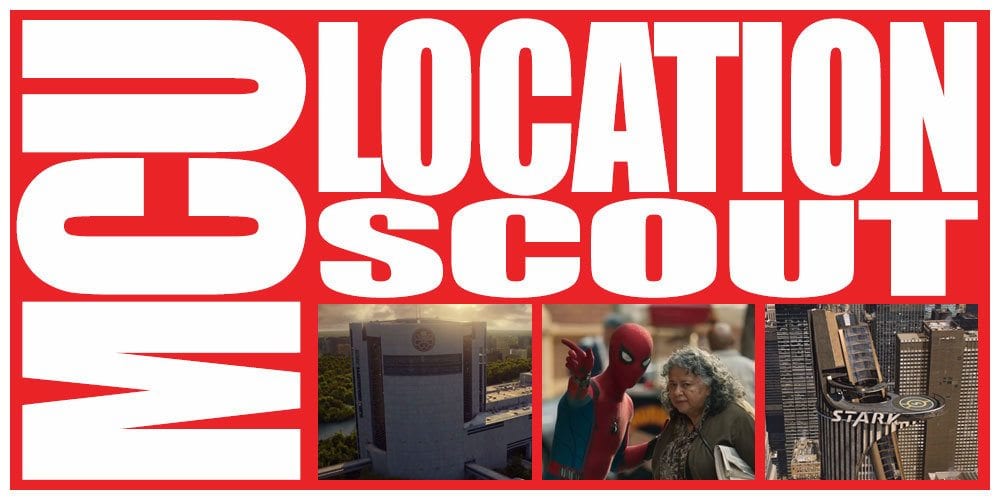 Click the image above for the homepage and older posts.
Behind every scene in the Marvel Cinematic Universe is a location. Some are iconic. Some are functional. Some are completely fantastic. But all of them are there to support the story.
Here at the MCU: Location Scout, Jovial Jay digs deep to uncover the real-world filming locations behind your favorite super hero films. From Iron Man to Inhumans and everything in between!
Having grown up on comics, television and film, "Jovial" Jay feels destined to host podcasts and write blogs related to the union of these nerdy pursuits. Among his other pursuits he administrates and edits stories at the two largest Star Wars fan sites on the 'net (Rebelscum.com, TheForce.net), and co-hosts the Jedi Journals podcast over at the ForceCast network.