On the most recent episode of Agents of SHIELD, Fitz, Simmons and Yo-Yo travel to Herefordshire, England to stop the bad guys! Of course, they didn't really travel there, and they're not really showing you England either.

LOCATION: Herefordshire, England (Cruconey, Abergavenny, UK)
SHOW: Agents of SHIELD, S05E17 "The Honeymoon"
Having been working on these location guides for a couple years now, I've learned a few tricks that TV shows do. They put up a transition scene, usually an aerial view of a town or countryside, and then put up a title on screen trying to tell you that what you're seeing is this specific place. Don't believe them!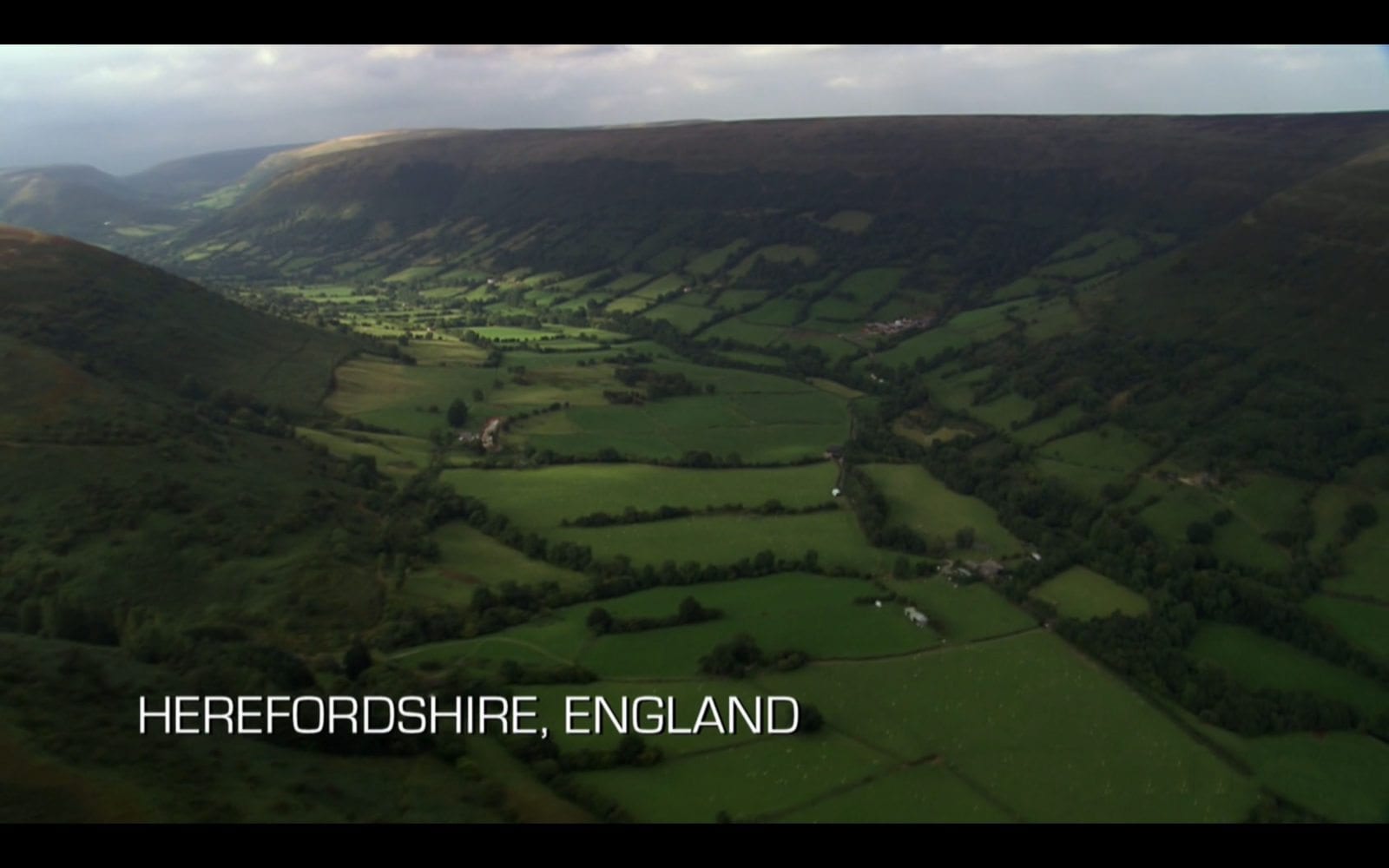 In all seriousness, shows like Agents of SHIELD, they try to find the best image to match to the location they want the action to take place in, regardless of reality. But so far this season, the lighthouse is not on Lake Ontario, the mystery lights were not in St Louis, and this is not Herefordshire, England.
This location is actually some of the beautiful green hills of Monmouthshire, Wales in the UK. How, you ask, could I have possible found this location. Well, my secret is stock video! You can search it. Shows like this do not have the budget to go out and shoot all the establishing shots for their weekly shows, so the majority of them are actually stock video (which is like stock photography, but with –um– moving pictures).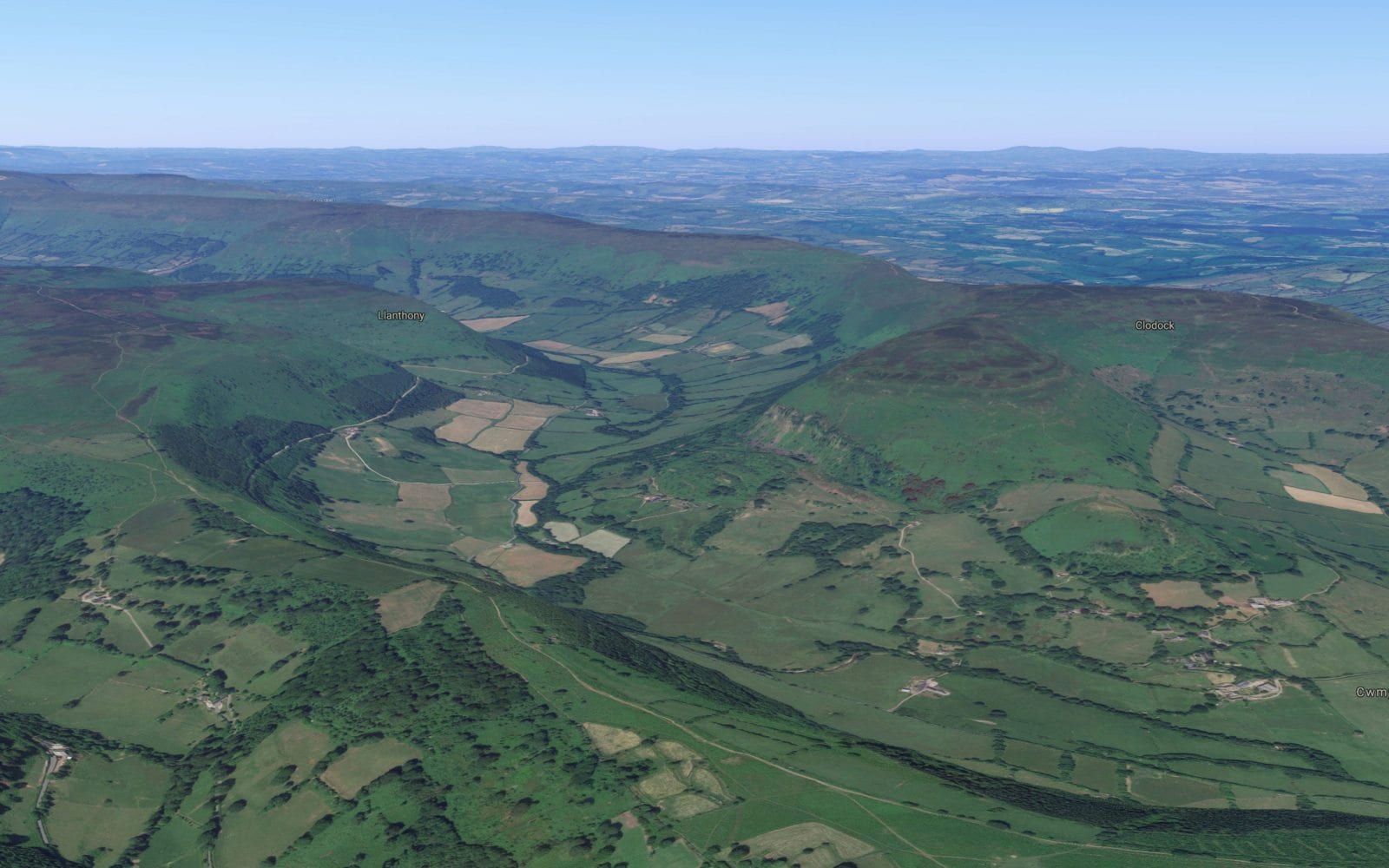 Enter some choice phrases, like "green valley hills", selecting High Def, and there's a very short list of video to review. This shot, actually comes from the end of this particular video, which made it a slight bit harder to locate, but then, that's my job!
To see the filming location listed above, and hundreds of others, please click the map icon below.
From there you can explore all the locations and scout your trip to the Marvel Cinematic Universe!
Got tips? Got corrections? Let me know on Twitter @JovialJay or @MCUlocations!
---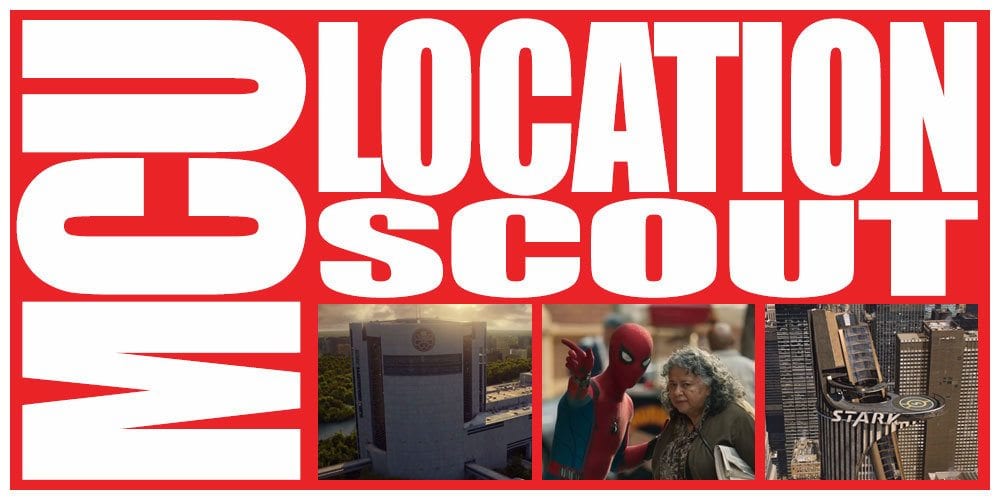 Click the image above for the homepage and older posts.
Behind every scene in the Marvel Cinematic Universe is a location. Some are iconic. Some are functional. Some are completely fantastic. But all of them are there to support the story.
Here at the MCU: Location Scout, Jovial Jay digs deep to uncover the real-world filming locations behind your favorite super hero films. From Iron Man to Inhumans and everything in between!
Having grown up on comics, television and film, "Jovial" Jay feels destined to host podcasts and write blogs related to the union of these nerdy pursuits. Among his other pursuits he administrates and edits stories at the two largest Star Wars fan sites on the 'net (Rebelscum.com, TheForce.net), and co-hosts the Jedi Journals podcast over at the ForceCast network.