Colleen Wing's Dojo, the Chikara Dojo, is located in the fringe areas of Chinatown – in the shadow of the Manhattan Bridge – and serves as Colleen's apartment as well as her studio. To celebrate the Second Season of
Iron Fist
, dropping Friday, September 7, 2018, we present this look back at an iconic location from Season One.

LOCATION: Colleen Wing's Dojo (47 Monroe St, New York, NY)
SHOW: Iron Fist, S01E01 "Snow Gives Way"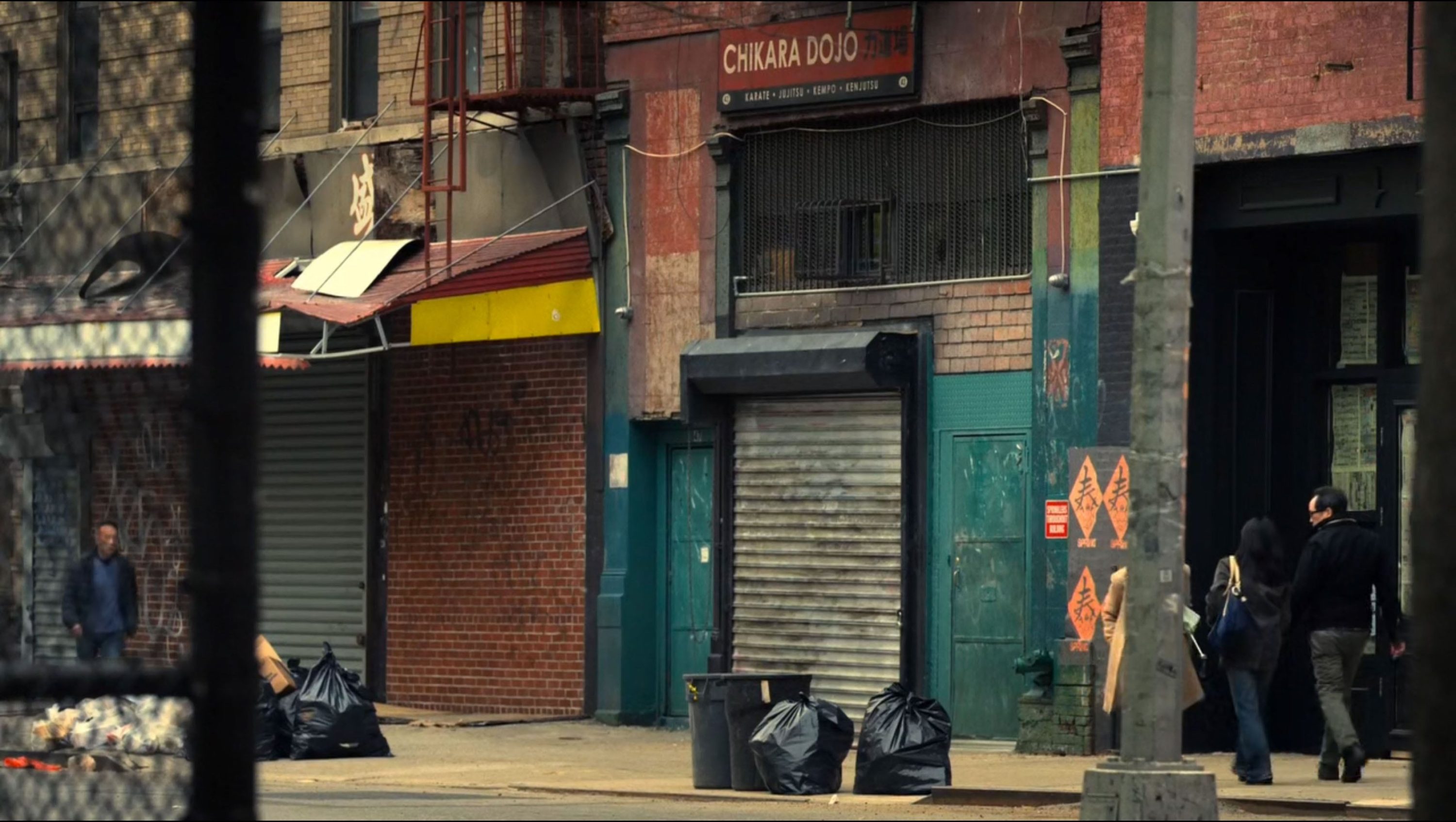 Colleen's Dojo doesn't look like much, but this is the place where she has trained her body to be able to take on The Hand. It's also where she and Danny Rand, an over-privileged rich boy get to know one another.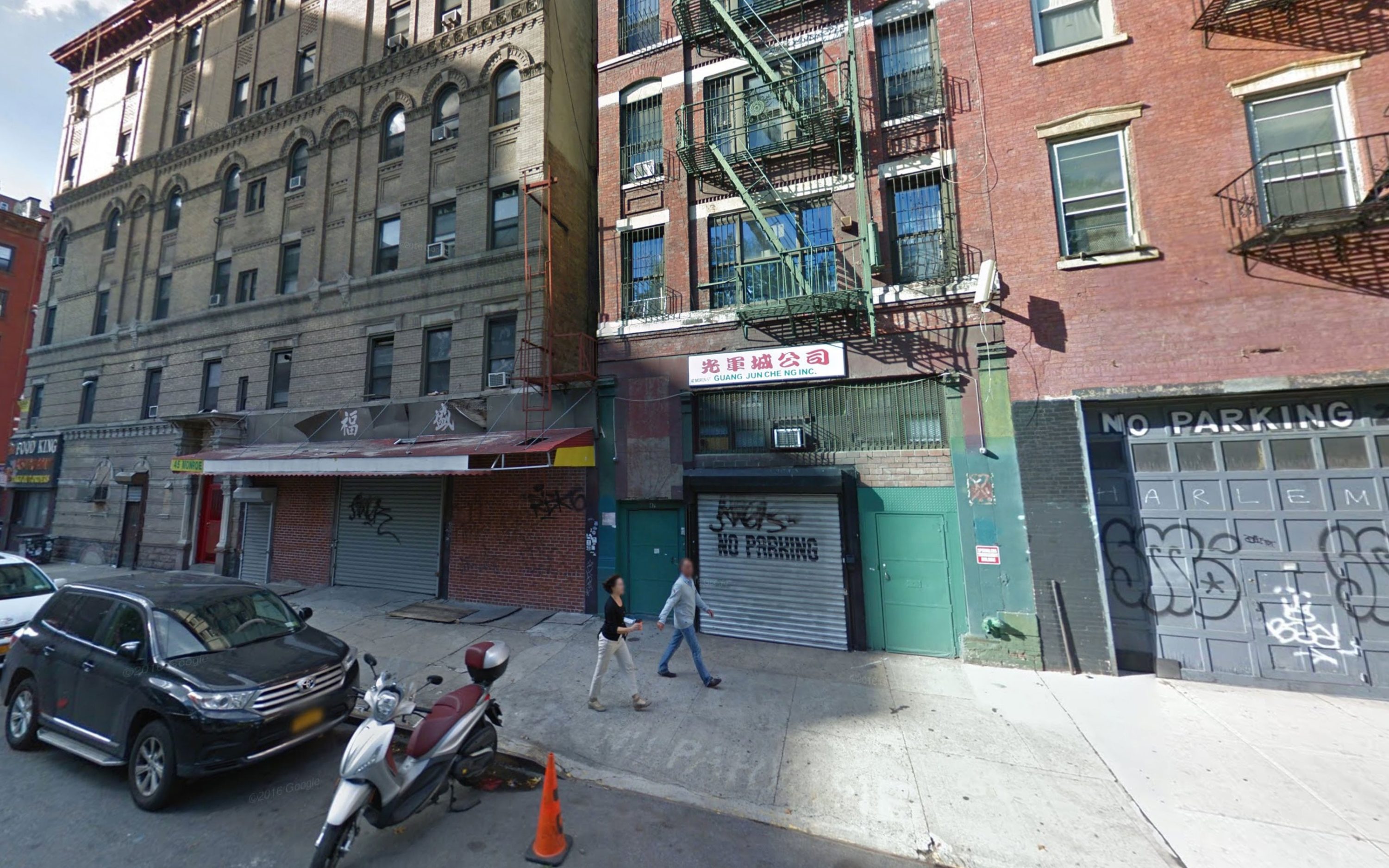 While much of the action in Iron Fist season 1 takes place in Chinatown, the Chikara Dojo is technically 2 blocks south of Chinatown. However the show captures the feel of the neighborhood.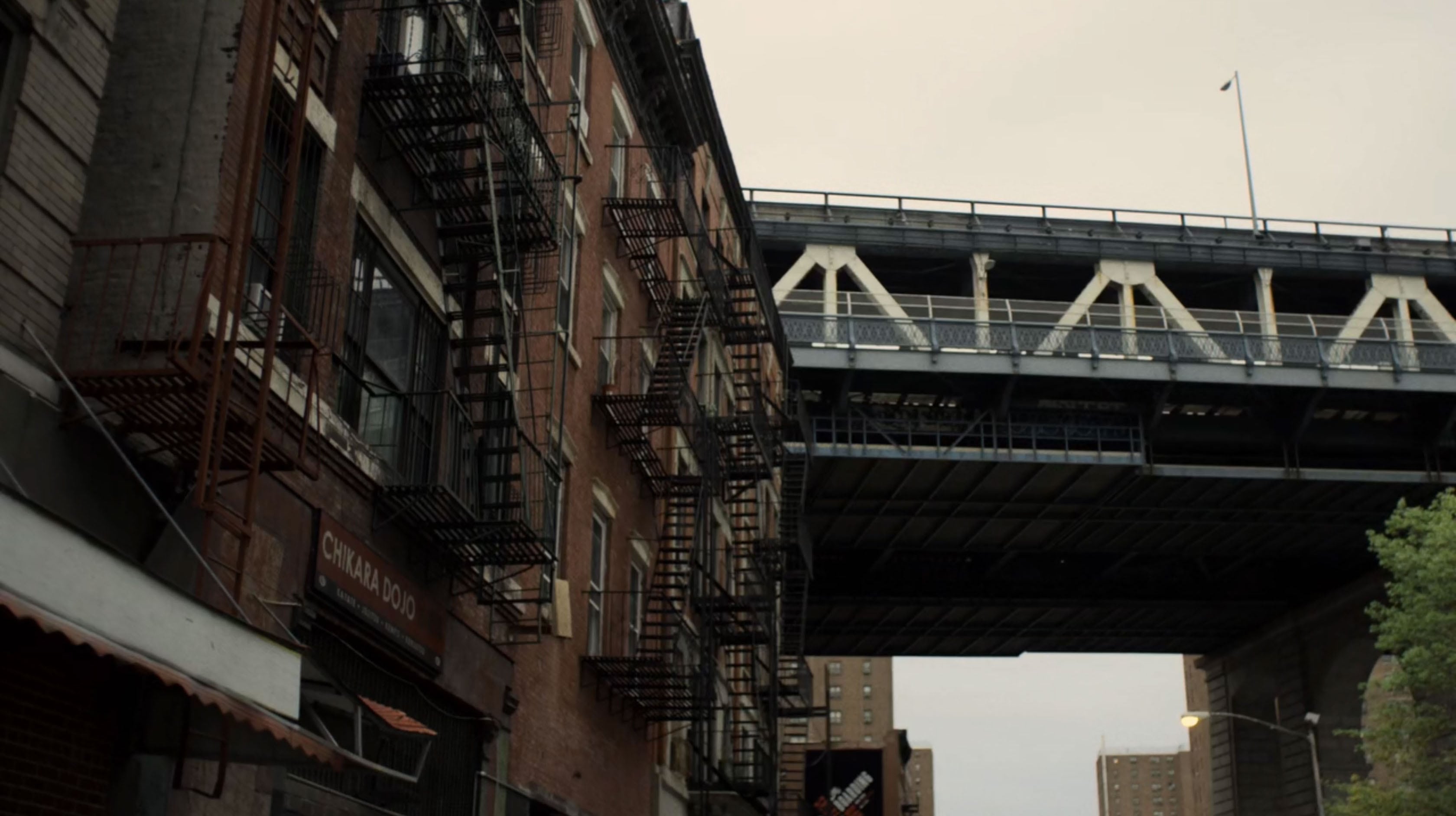 Finding this location wasn't too difficult, as I had assumed it was in the Chinatown area. Using the Bridge as a landmark, along with the Food King Restaurant on the corner, it made tracking down the dojo relatively easy work.
For interiors of the dojo, the assumption is that those were shot on the studio soundstages and not in the building itself, but I have no actual confirmation of that.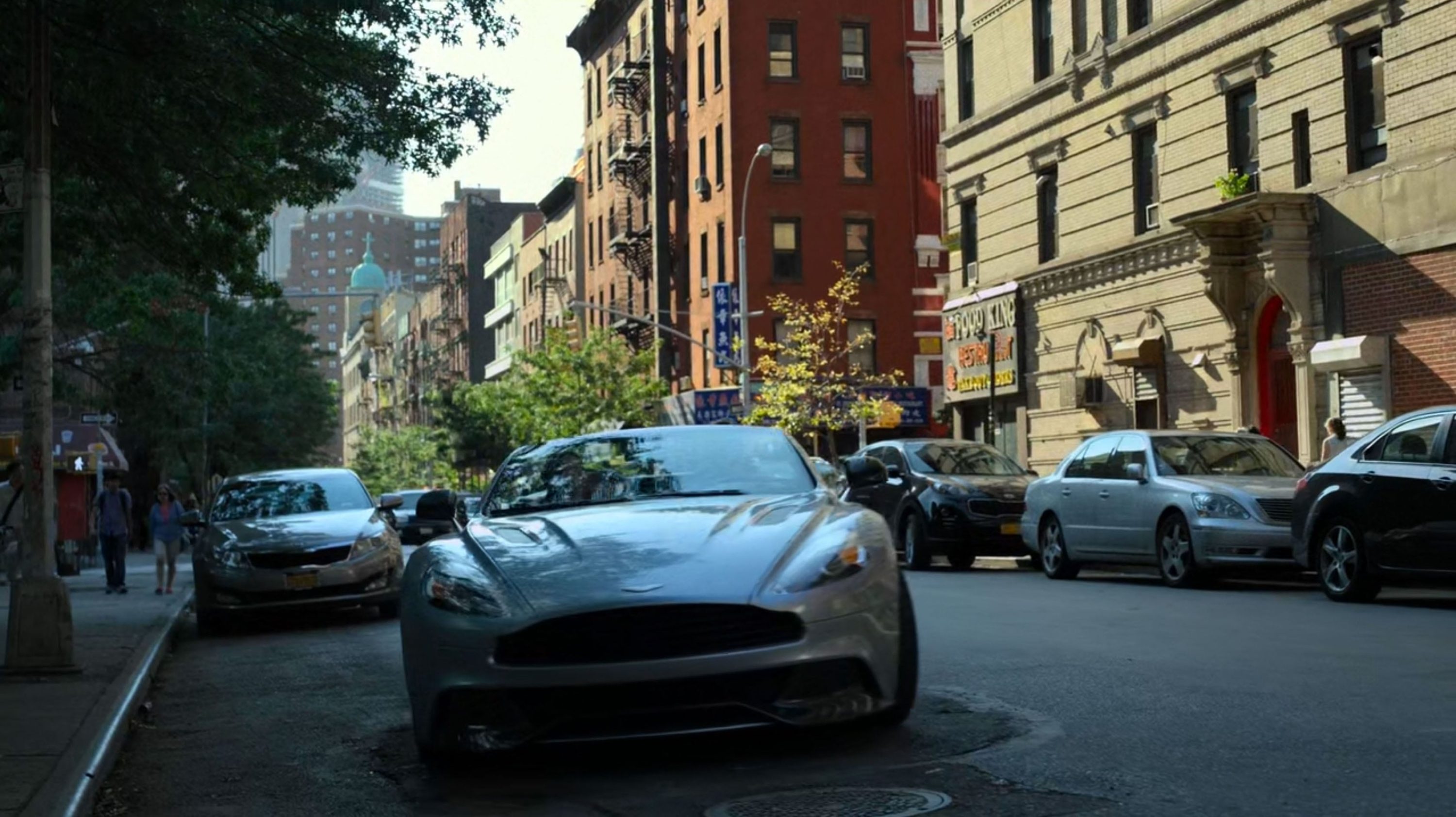 Tune in this Friday, September 7 on Netflix for the second season of Iron Fist. Featuring more kung-fu action, and hopefully more of the Chikara Dojo!
To see the filming location listed above, and hundreds of others, please click the map icon below.
From there you can explore all the locations and scout your trip to the Marvel Cinematic Universe!
Got tips? Got corrections? Let me know on Twitter @JovialJay or @MCUlocations!

---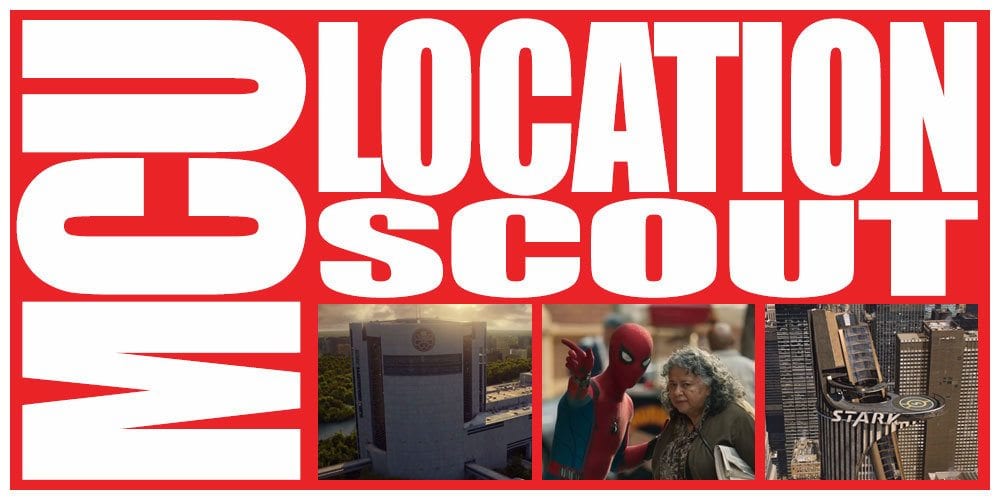 Click the image above for the homepage and older posts.
Behind every scene in the Marvel Cinematic Universe is a location. Some are iconic. Some are functional. Some are completely fantastic. But all of them are there to support the story.
Here at the MCU: Location Scout, Jovial Jay digs deep to uncover the real-world filming locations behind your favorite super hero films. From Iron Man to Inhumans and everything in between!
Having grown up on comics, television and film, "Jovial" Jay feels destined to host podcasts and write blogs related to the union of these nerdy pursuits. Among his other pursuits he administrates and edits stories at the two largest Star Wars fan sites on the 'net (Rebelscum.com, TheForce.net), and co-hosts the Jedi Journals podcast over at the ForceCast network.