Mandotober Continues!
The prompt for day 8 of the Inktober drawing challenge is "teeth." I immediately thought of the blurrg. First introduced in the Ewoks: The Battle for Endor, blurrgs only appeared since in animation. However, with Dave Filoni behind the scenes, it's no surprise they showed up in The Mandalorian.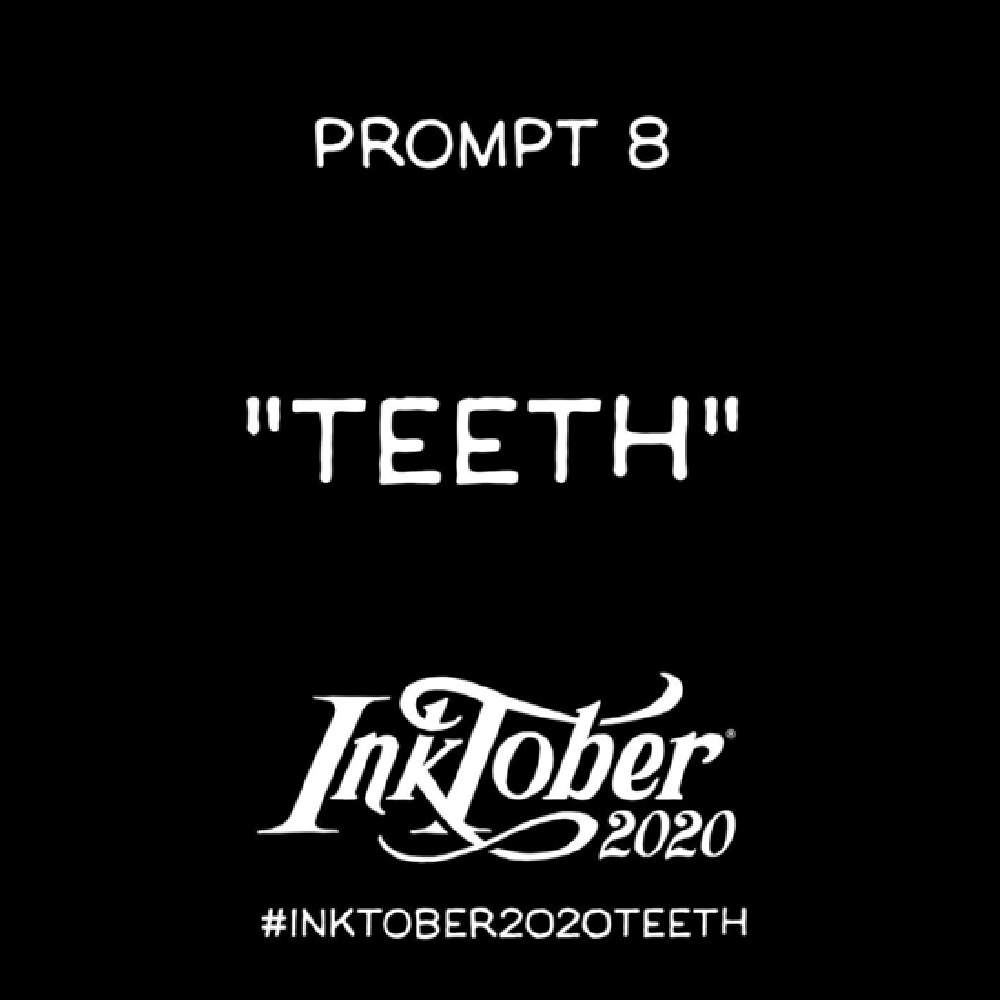 The Ugnaught and the Blurrg
One couldn't reference the blurrg without mentioning a new character who befriends Mando and becomes his guide throughout Season 1. The ugnauht, Kuiil, rides atop the blurrg allowing him to travel across the rocky terrain. If it wasn't for Kuiil, the Mandalorian may not have found the child.
For this piece, I stumbled upon an amazing 3D design of Kuiil riding the blurrg by Reinhard Claus.

Sketch to Procreate
After sketching my version of the 3D model, I uploaded the sketch into the Procreate app on the iPad Pro, centered it on the page, and colored it a light yellow.  The printed version is now ready to ink.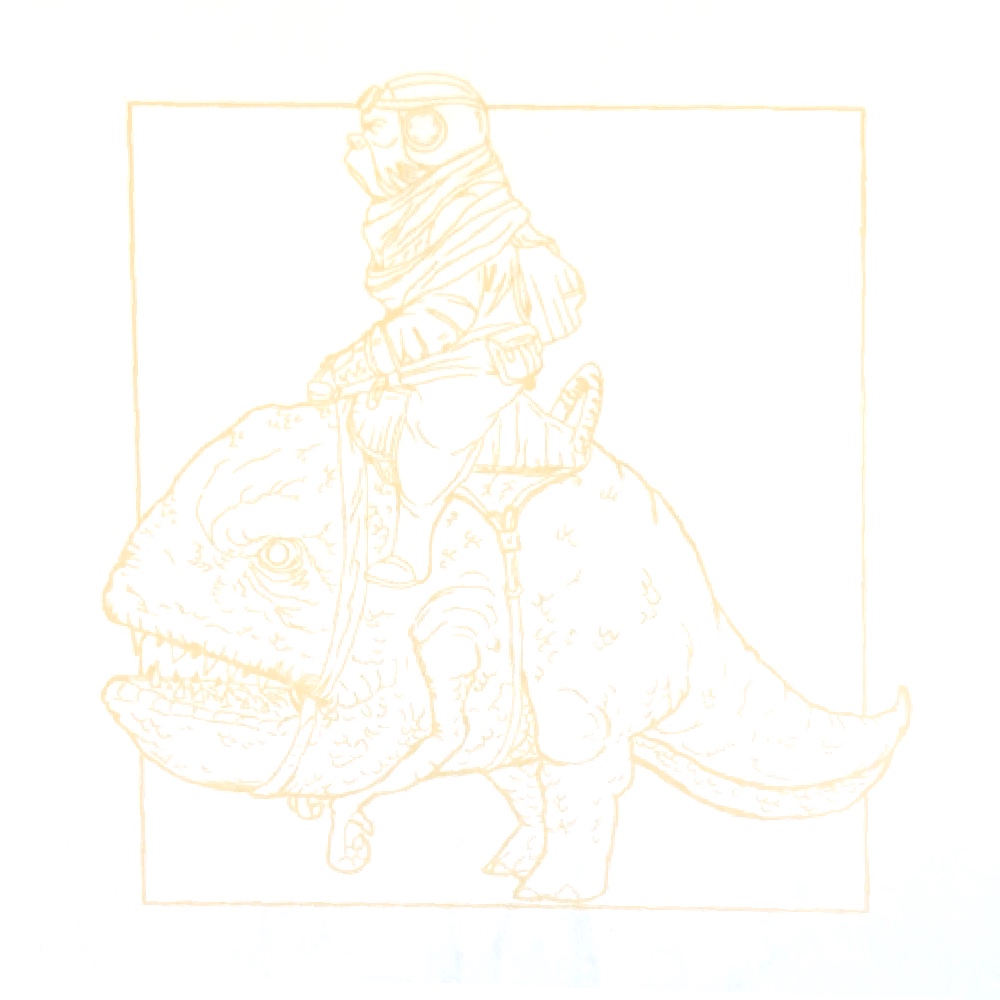 The Final Ink
Look at those teeth!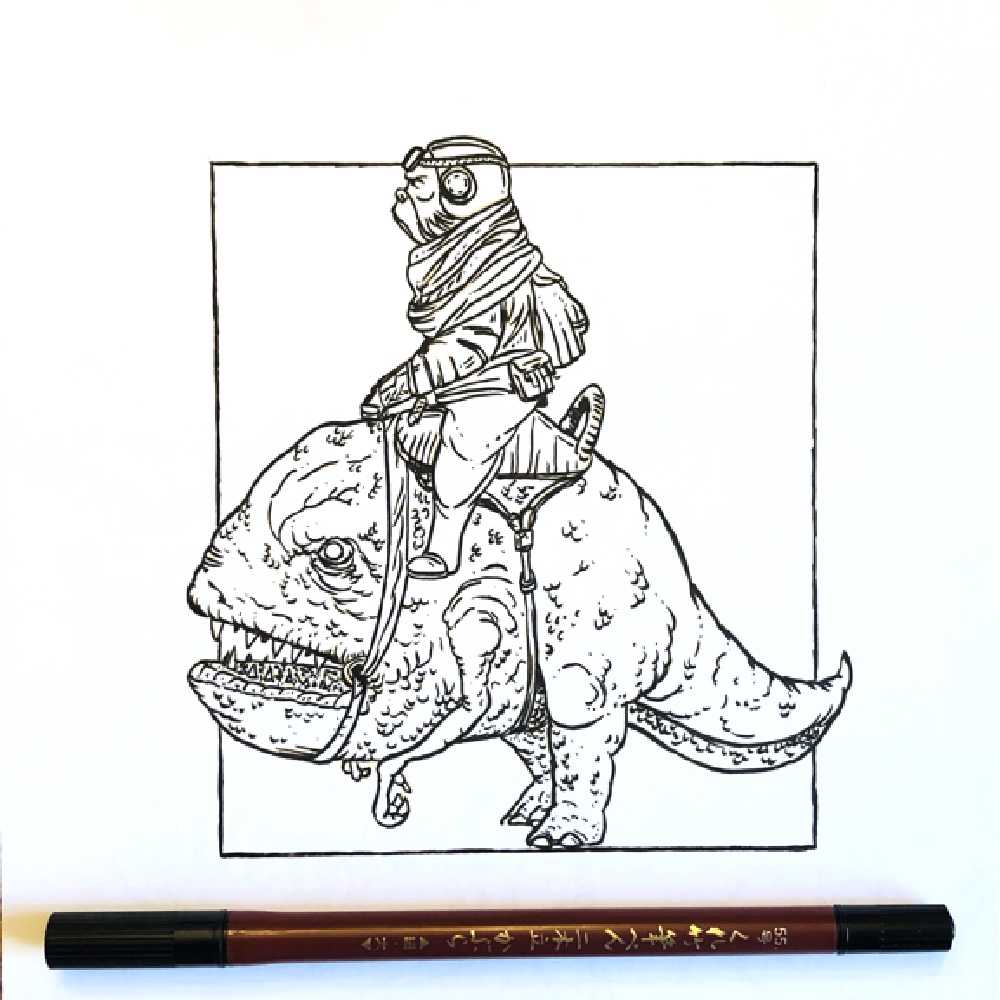 Kendall Schroeder saw the original Star Wars in a small theater in the summer of his 10th birthday and immediately fell in love with the Far Away Galaxy. Pretending to be either Jedi Luke Skywalker or Colonel Steve Austin, the Six Million Dollar Man, Kendall always believed he had special powers. Maybe that's why he truly believes there is good in all people. And, he will stop at nothing to help rid the world of evil. When Kendall is not creating art, he is leading educators as the head of an online school. Kendall lives in West Michigan with his wife and two kids.