Mandotober Day 6 Prompt: Rodent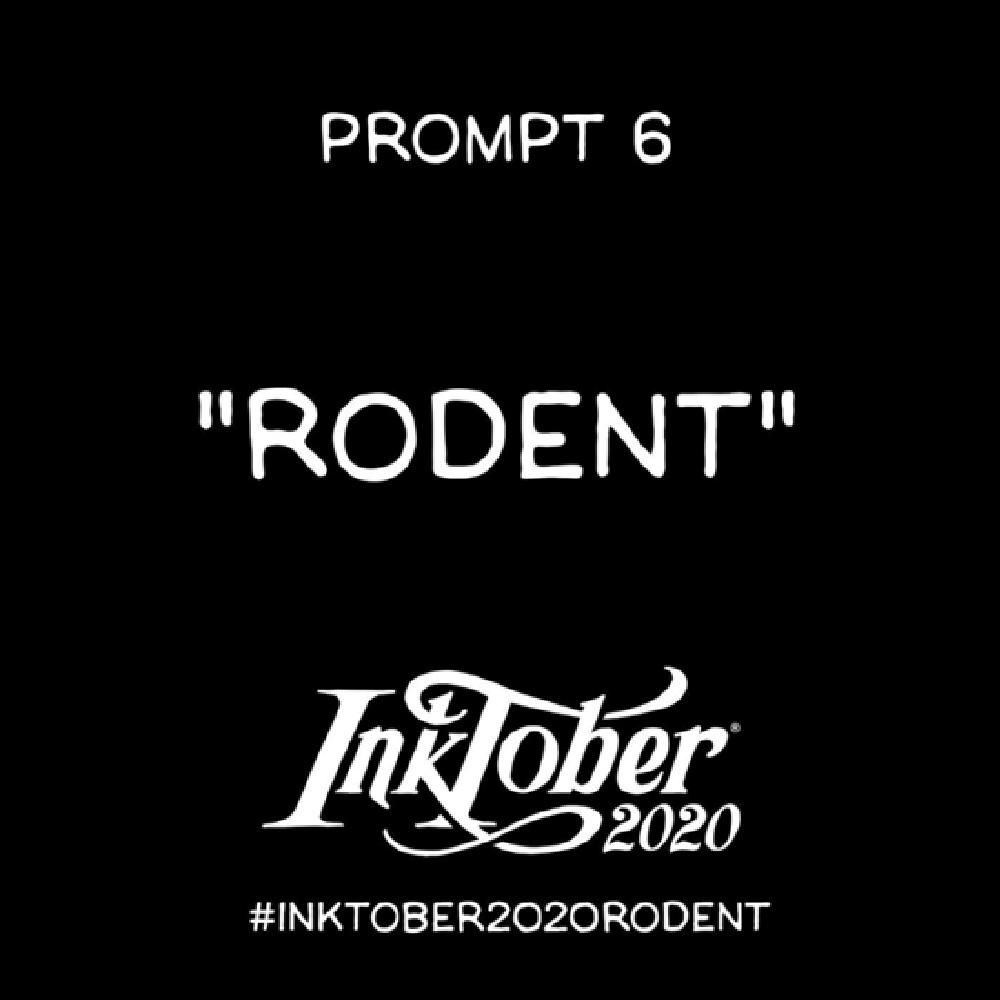 There are many rodents in the Star Wars galaxy. From the oki-poki of Pasaana to the womprats of Tatooine, these creatures roamed throughout the system. Some were used for sport, others were domesticated. Rodents of this type were primarily organic creatures. However, in my iteration of the Inktober Day 6 prompt, I consider another "rodent."
Mouse Droid
The MSE-6-series repair droid, lovingly referred to as the mouse droid, shows up in Chapter 6 of The Mandalorian. Our hero encounters the little rodent on a Republic prison ship as he, along with a band of criminals, attempt to break a Twi'lek out from behind bars.
Mouse droids should never be alone, therefore I've paired him with a trio of droids who appeared in Chapter 5 of the Disney+ series, entitled "The Gunslinger." These pit droids were seen hanging out and playing poker with their caretaker Peli Motto on Tatooine. I would love to see these characters return in Season 2.
Blue-line Sketch
I created this piece by uploading a sketch into the iPad app, Procreate, and printed it out in blue-line to prepare for the final inking.
Final Inked Sketch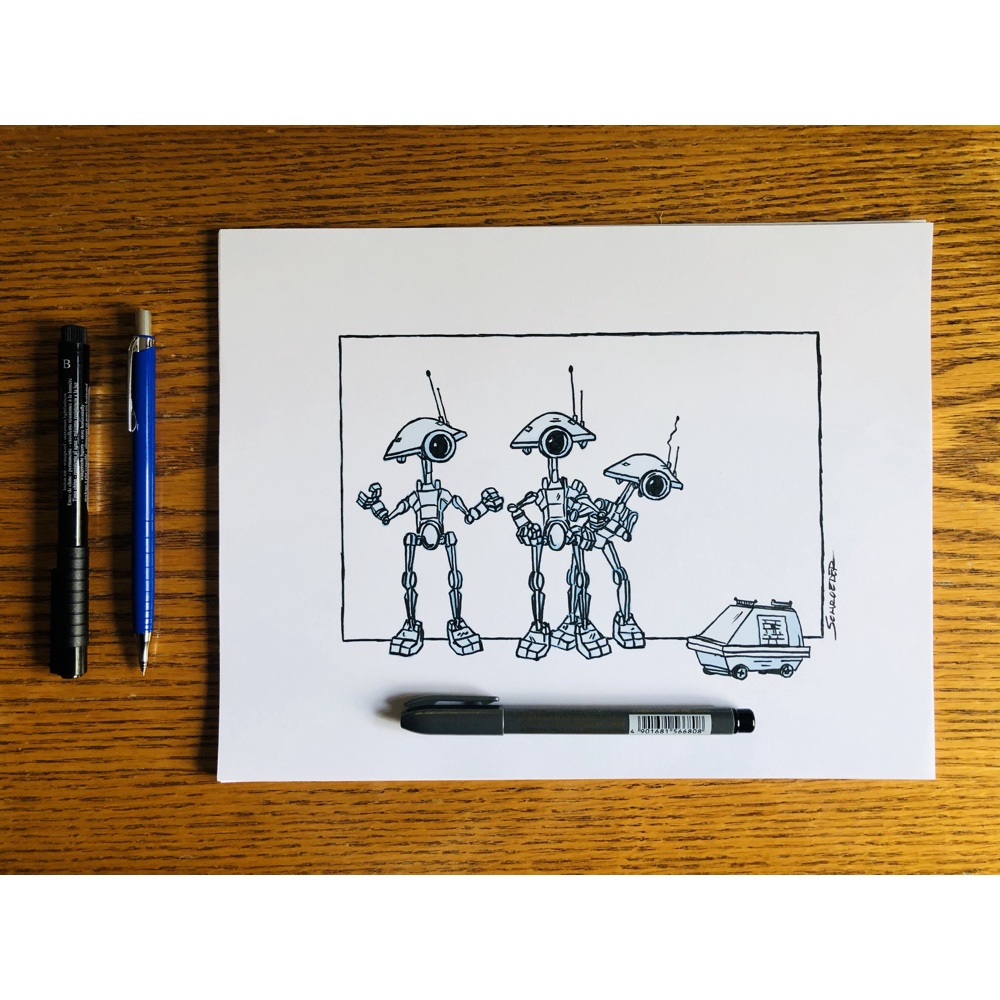 Kendall Schroeder saw the original Star Wars in a small theater in the summer of his 10th birthday and immediately fell in love with the Far Away Galaxy. Pretending to be either Jedi Luke Skywalker or Colonel Steve Austin, the Six Million Dollar Man, Kendall always believed he had special powers. Maybe that's why he truly believes there is good in all people. And, he will stop at nothing to help rid the world of evil. When Kendall is not creating art, he is leading educators as the head of an online school. Kendall lives in West Michigan with his wife and two kids.