Inktober 2020 Drawing Challenge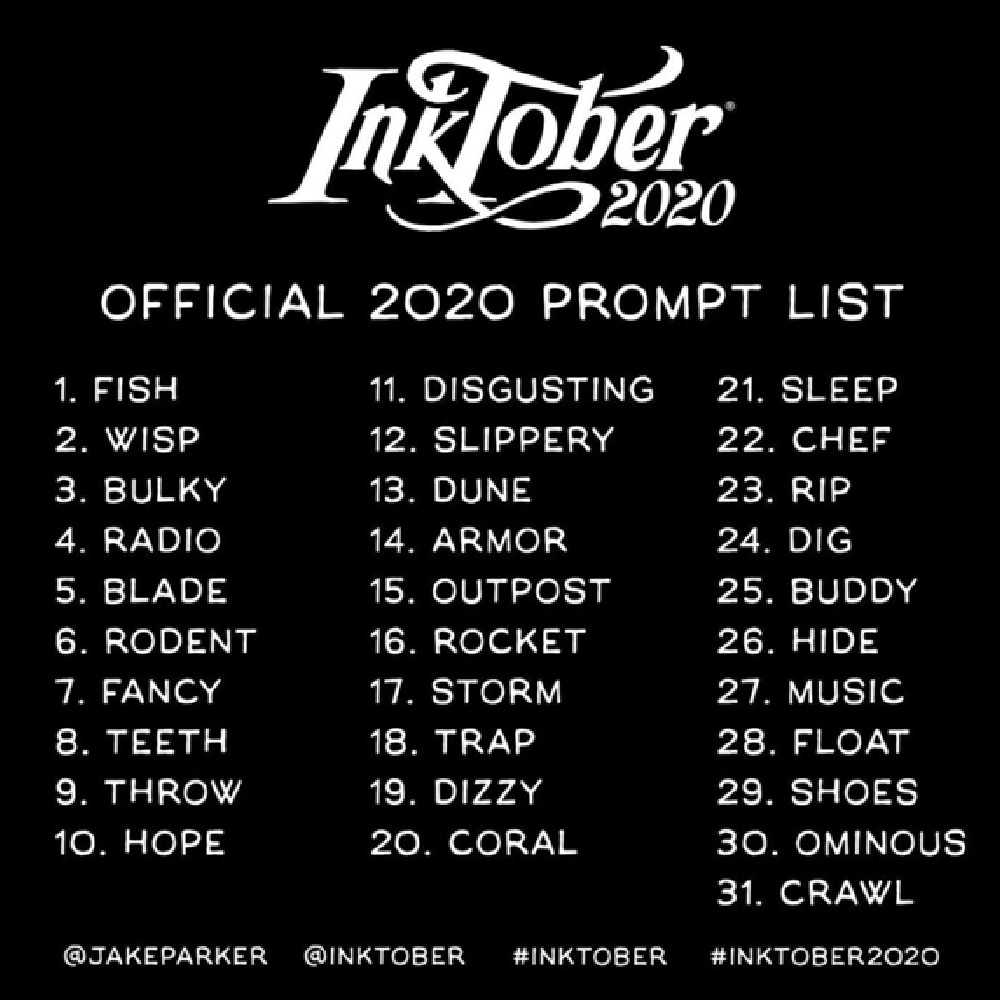 Today's prompt brings the Inktober drawing challenge to an end. Throughout this month, the focus of this challenge, for me, has been an anticipation of Season 2 of The Mandalorian. As the premiere episode of the series kicked off recently, the excitement continues. But, all good things must come to an end and with the last day of October here, Mandalorian Inktober concludes with it.
Day 31 Prompt: Crawl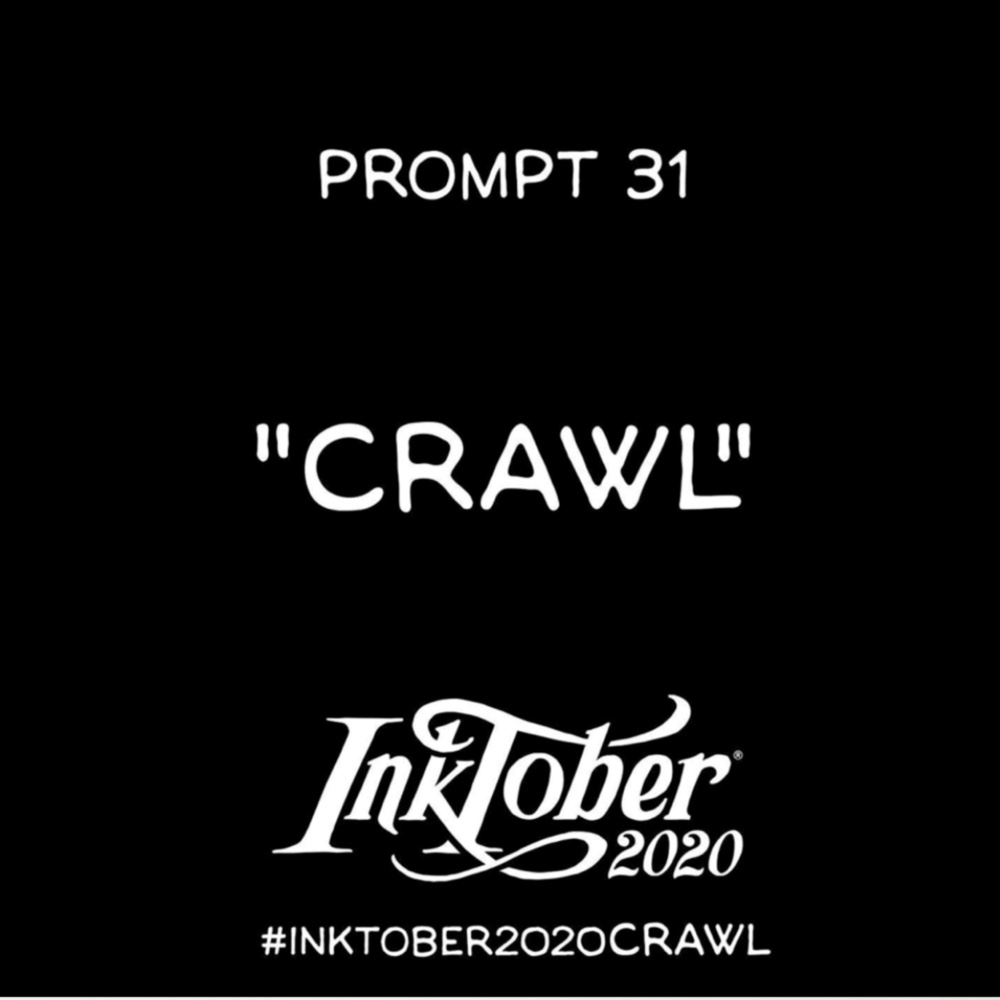 Chapter 9: The Marshal kicked the new season off with a bang! There will be no spoilers here, but it can be said that this season is sure to be a thriller. Strap yourself in and enjoy!
Crawling Off Into the Twin Sunset
The best way to improve one's drawing skills is to draw everyday. This drawing challenge has given me that opportunity and it's exciting to see what comes next. But for now, it's time to ride, or crawl off into the twin sunset.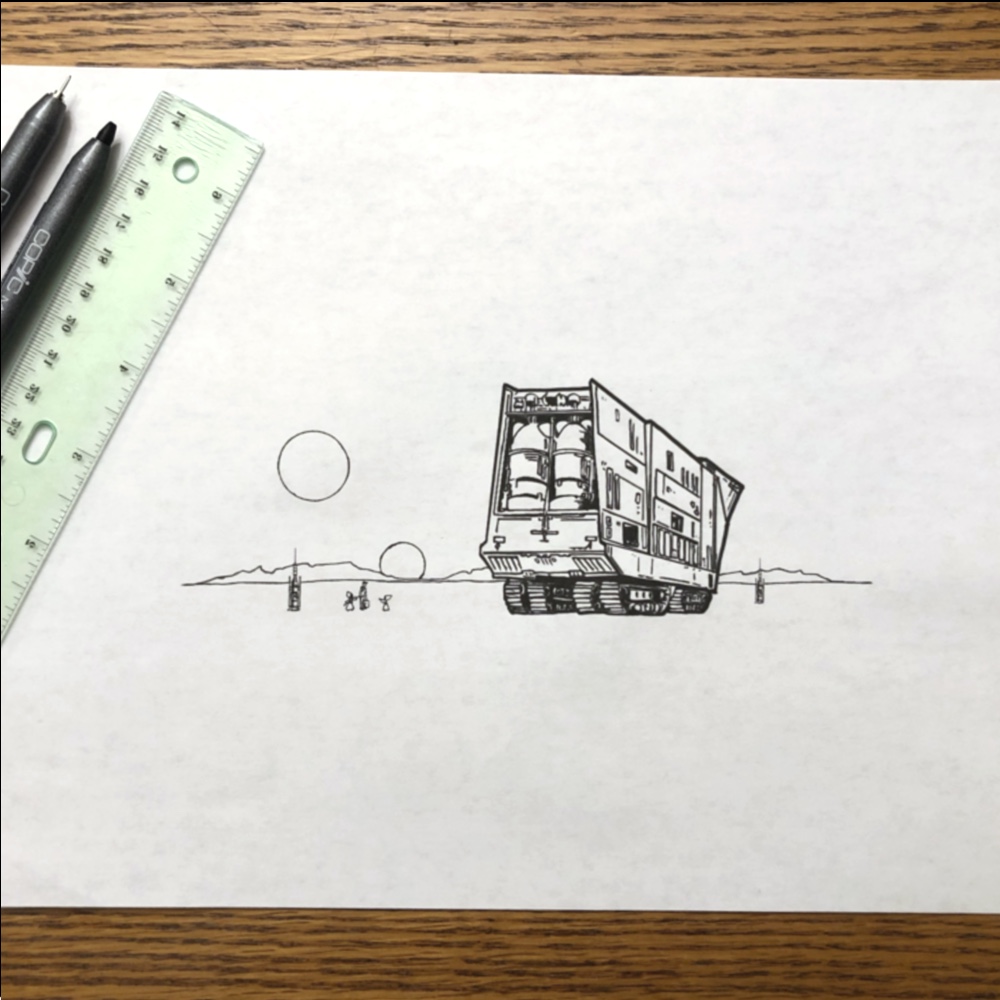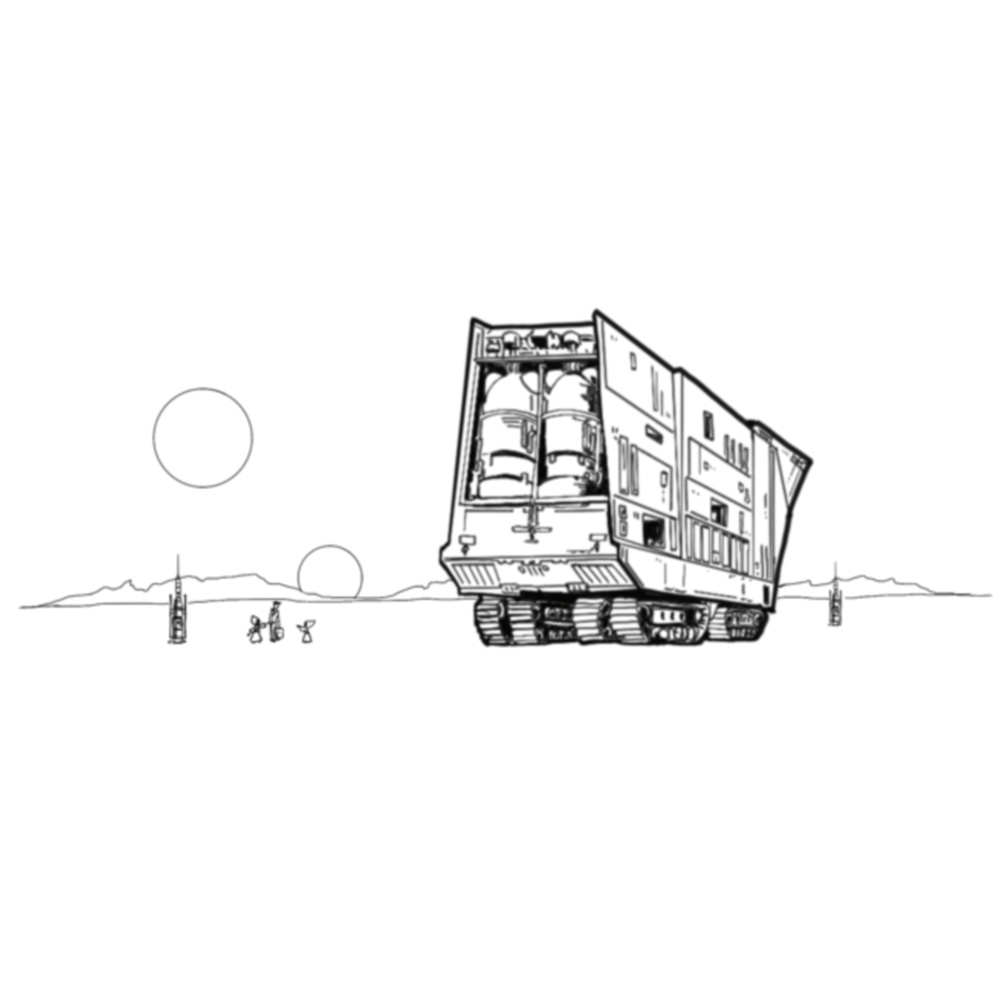 Kendall Schroeder saw the original Star Wars in a small theater in the summer of his 10th birthday and immediately fell in love with the Far Away Galaxy. Pretending to be either Jedi Luke Skywalker or Colonel Steve Austin, the Six Million Dollar Man, Kendall always believed he had special powers. Maybe that's why he truly believes there is good in all people. And, he will stop at nothing to help rid the world of evil. When Kendall is not creating art, he is leading educators as the head of an online school. Kendall lives in West Michigan with his wife and two kids.