Inktober Day 29: Shoes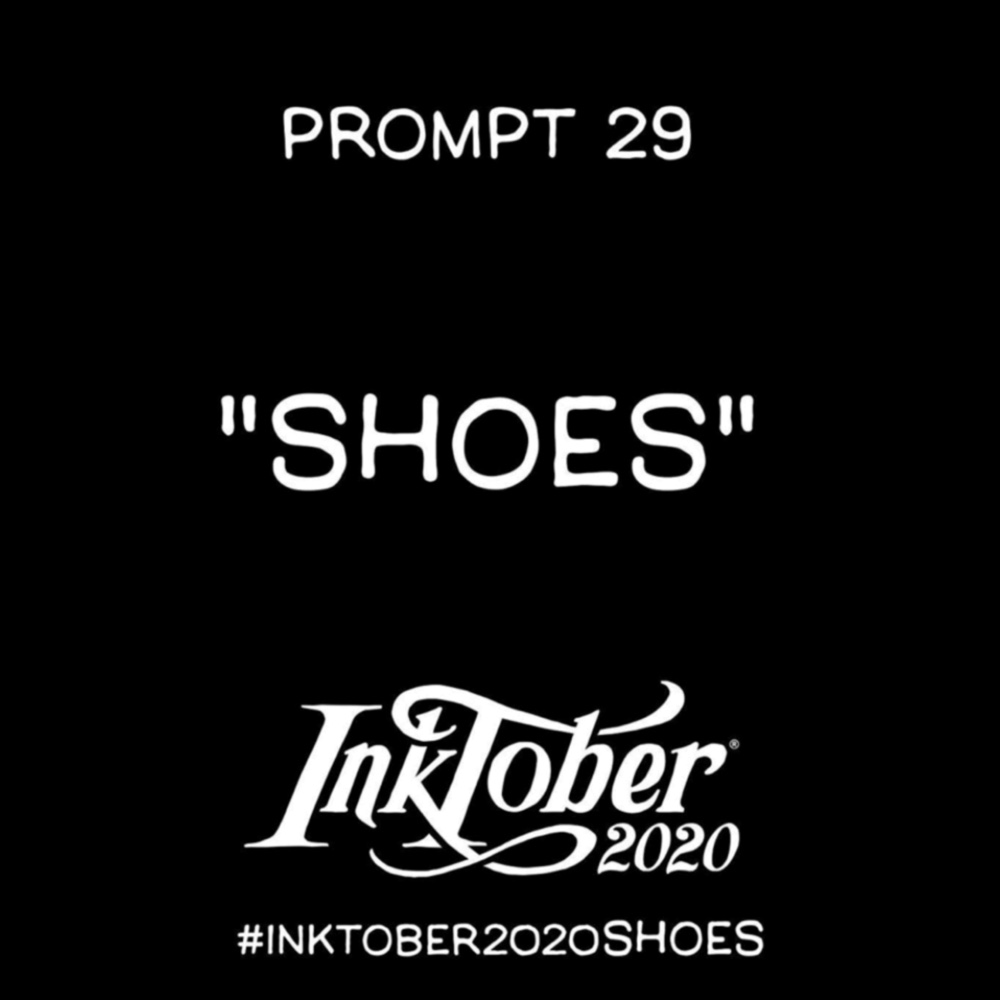 As the Season 2 premier of The Mandalorian is just a few hours away from the time of this writing, the anticipation is mounting. The Emmy-award winning first season hit the mark on all aspects. Exciting storytelling, imaginative technology, new and familiar characters, and some surprises along the way, as well as an incredible score brings this series to the top of the must watch list. However, for Season 2 to pick up and carry on in this way is a big challenge. Those aspects  are mighty big shoes fill.
Speaking of Filling Shoes
Live action Mandalorians are a rare breed. It began with Boba Fett in the original trilogy and continued in the prequels with the story of his father, Jango. But since then, the only Mandalorians seen on screen have been in animated form. Din Djarin already had big shoes to fill. And, with rumors that Boba Fett will return from the sarlacc pit to appear in Season 2, those spiked shoes may see some action. Oh, boy!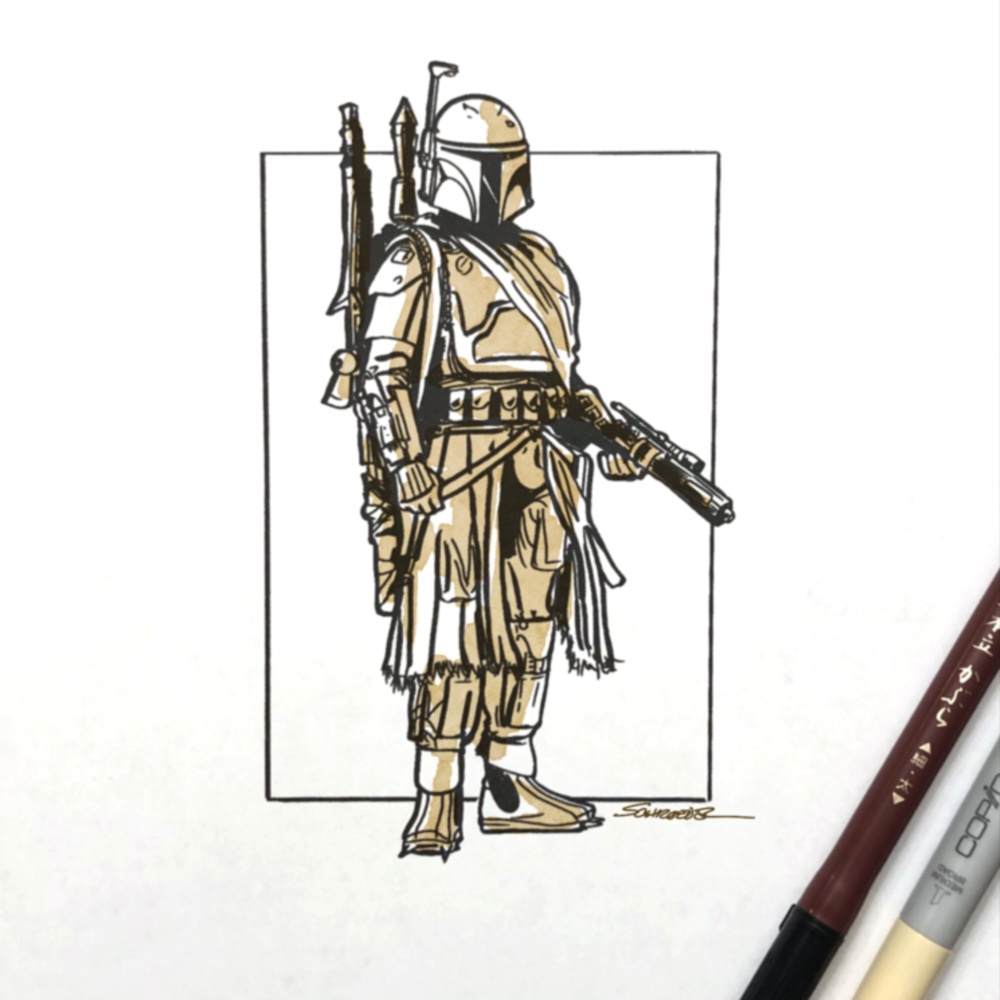 Kendall Schroeder saw the original Star Wars in a small theater in the summer of his 10th birthday and immediately fell in love with the Far Away Galaxy. Pretending to be either Jedi Luke Skywalker or Colonel Steve Austin, the Six Million Dollar Man, Kendall always believed he had special powers. Maybe that's why he truly believes there is good in all people. And, he will stop at nothing to help rid the world of evil. When Kendall is not creating art, he is leading educators as the head of an online school. Kendall lives in West Michigan with his wife and two kids.