Prompt 26: Hide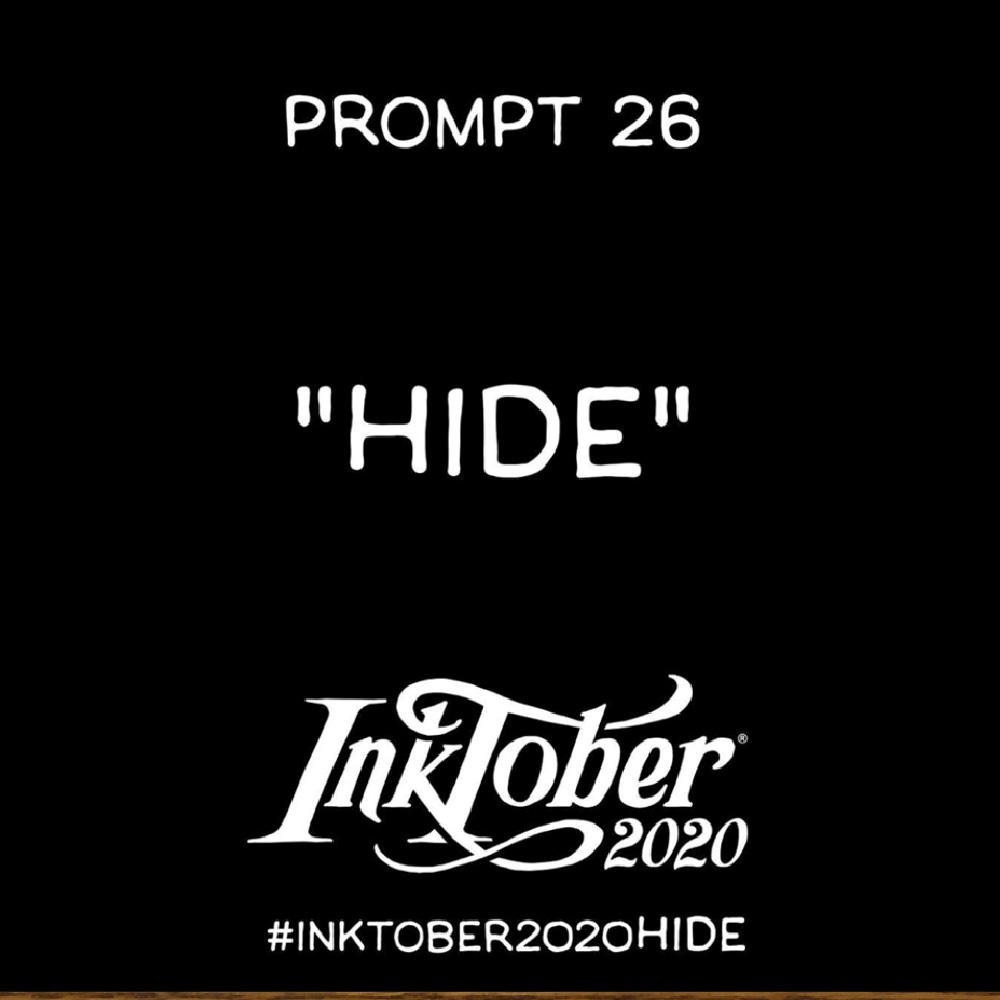 With the Season 2 premier chapter coming up this week, it's hard to hold in the excitement! Every episode of The Mandalorian brought more incredible characters, scenes, and musical themes to the Star Wars galaxy. From the familiar to the never-before-seen additions to the lore, it is the gift that just keeps giving. One never knew what would be hiding around the next corner.
Krill Fishing Droid
In the first glimpses of the fishing village from Chapter 4: Sanctuary, a fishing droid can be seen wading in the pond screening for Sorgan krill. Mando, Cara Dune, and the child take a moment to rest, relax, and in the child's case, play in a much needed respite here in this small serene location. It does seem to be a hidden oasis for the moment. I imagine the child couldn't help himself and played a little hide-and-seek with the children. I think he's small enough to hide here.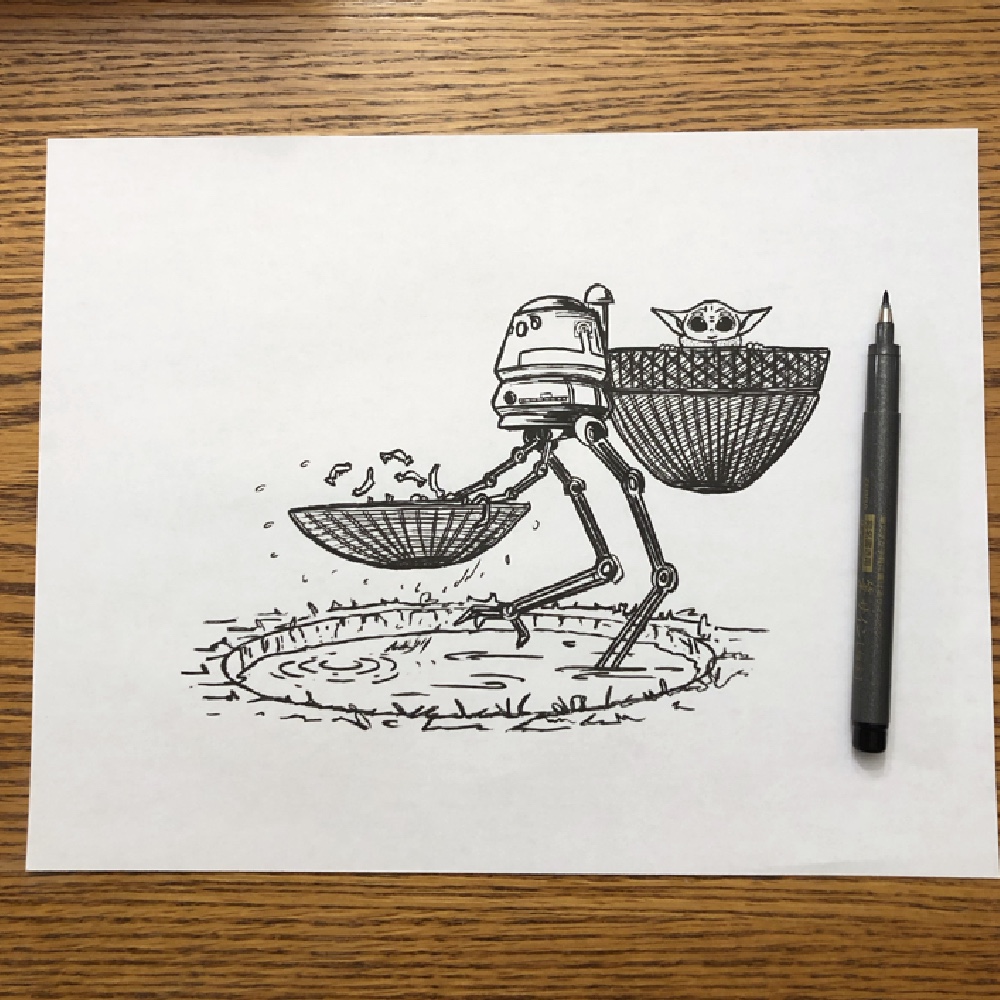 Kendall Schroeder saw the original Star Wars in a small theater in the summer of his 10th birthday and immediately fell in love with the Far Away Galaxy. Pretending to be either Jedi Luke Skywalker or Colonel Steve Austin, the Six Million Dollar Man, Kendall always believed he had special powers. Maybe that's why he truly believes there is good in all people. And, he will stop at nothing to help rid the world of evil. When Kendall is not creating art, he is leading educators as the head of an online school. Kendall lives in West Michigan with his wife and two kids.