Inktober Day 25 Prompt: Buddy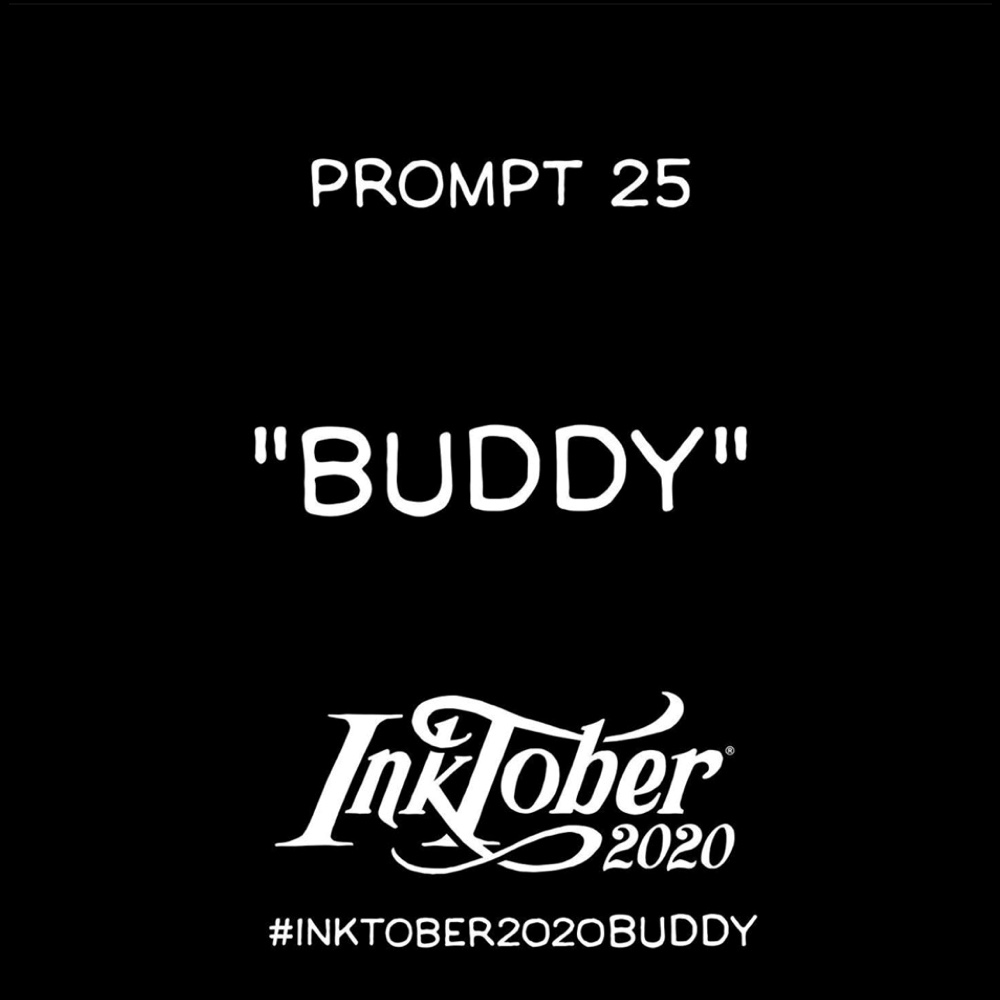 No other character on the Emmy Award-winning Disney+ series, The Mandalorian, fits today's prompt like the child himself, Baby Yoda. Throughout each chapter, Mando develops a stronger bond between himself and the child. Their relationship looks to be even stronger in the upcoming Season 2.
"Wherever I go, he goes." – The Mandalorian
The two seem to be inseparable.
Inktober Day 25 Custom Prompt: Hunter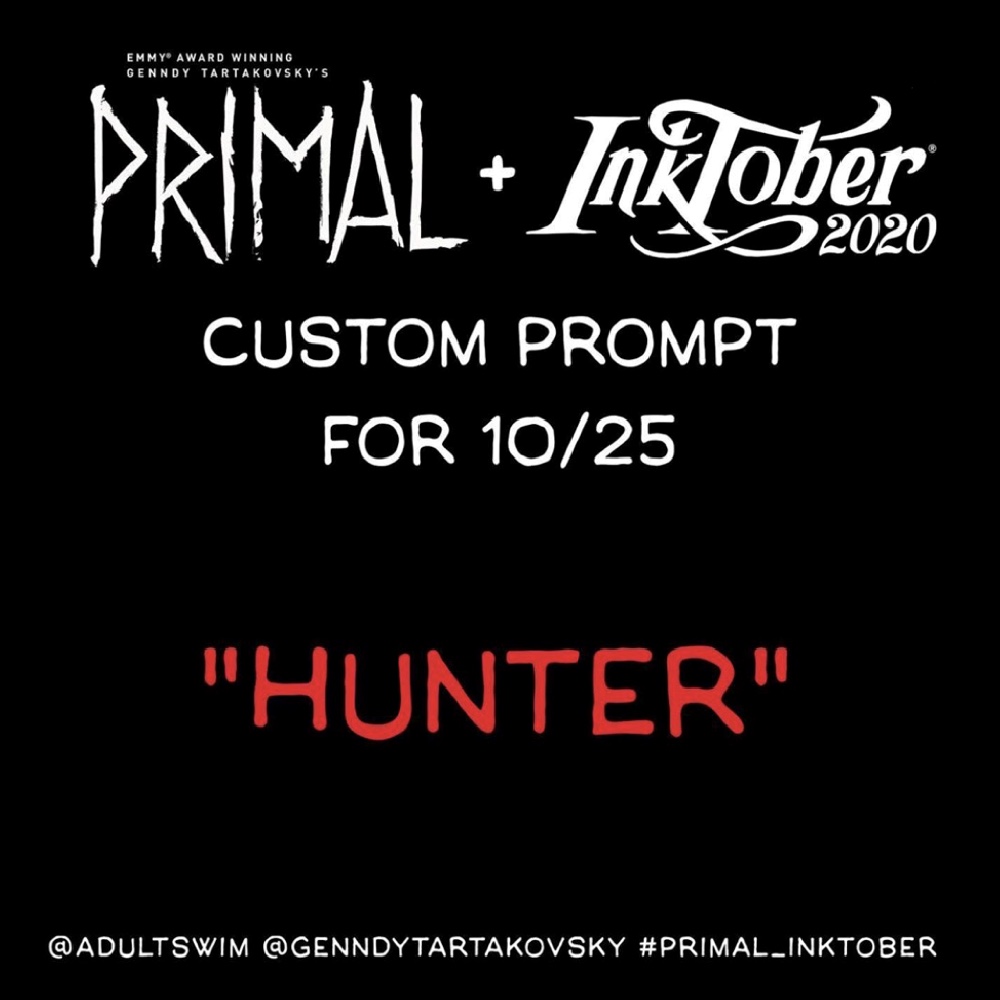 This October, the Inktober Drawing Challenge has partnered with Adult Swim and Genndy Tartakovsky to include a few special, custom drawing prompts based Tartakovsky's new series, Primal. Today's Primal Prompt "hunter" fits well with the regular prompt "buddy." Therefore, the drawing for today has both characters included: The Hunter and his Little Buddy!
Kendall Schroeder saw the original Star Wars in a small theater in the summer of his 10th birthday and immediately fell in love with the Far Away Galaxy. Pretending to be either Jedi Luke Skywalker or Colonel Steve Austin, the Six Million Dollar Man, Kendall always believed he had special powers. Maybe that's why he truly believes there is good in all people. And, he will stop at nothing to help rid the world of evil. When Kendall is not creating art, he is leading educators as the head of an online school. Kendall lives in West Michigan with his wife and two kids.