Inktober Day 23: RIP
The Inktober drawing challenge allows the artist to interpret the daily prompt as they see fit. The prompt "rip" could be represented in a few ways, either by drawing something torn, as in the Mandalorian's cape after a battle with the mighty mudhorn. Or, it can be depicted as this post is evidence — as a representation of death.
As Mando, Cara Dune, Greef Karga, IG-11, and the child are escaping underground to flee from Moff Gideon and his Death Troopers, they stumble upon a ghastly scene. In what was once their hidden covert, lies a heap of Mandalorian armor. In their efforts to protect Din Djarin and his mission, the Mandalorians exposed themselves, making them vulnerable to destruction from what can only be assumed as Moff Gideon and his forces.
RIP: Rest In Peace
The Armorer reassures Mando that "this is the way" as she collects the beskar steel armor, returning it to the kiln to be preserved for another time. Rest In Peace, Mandalorians.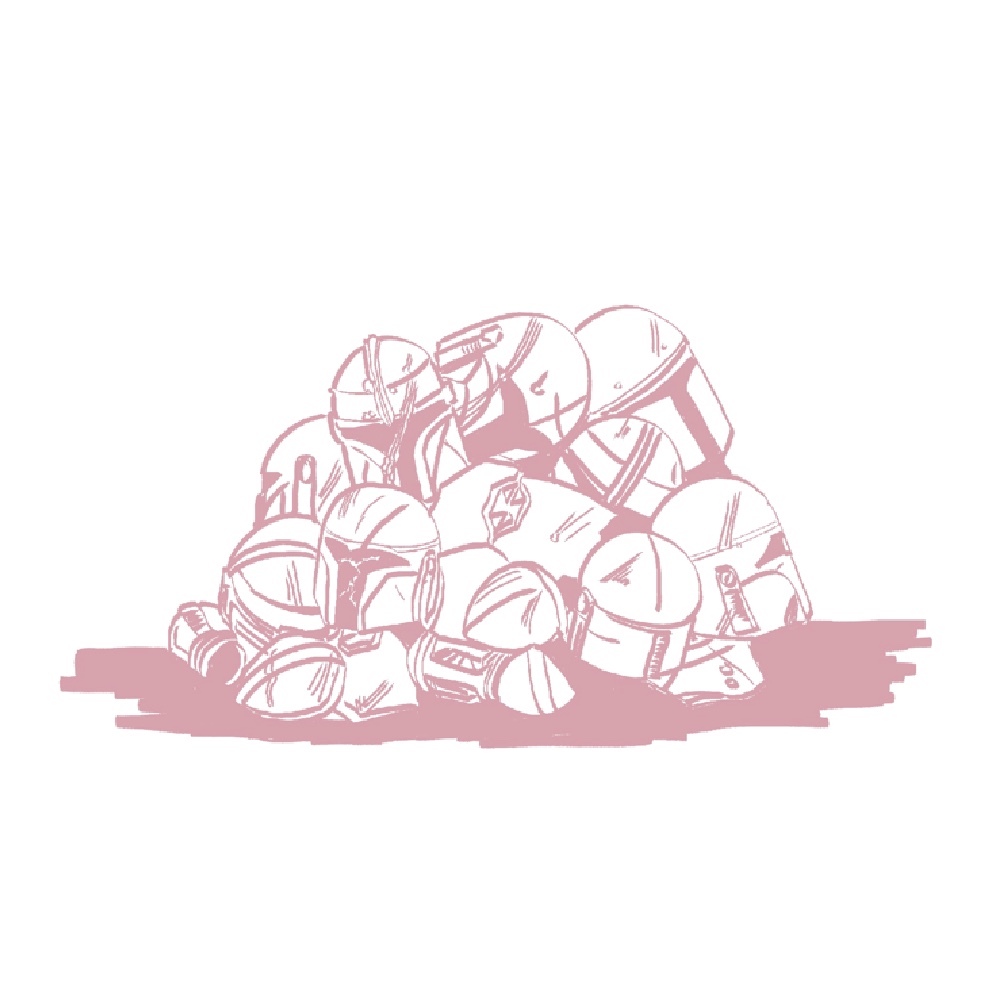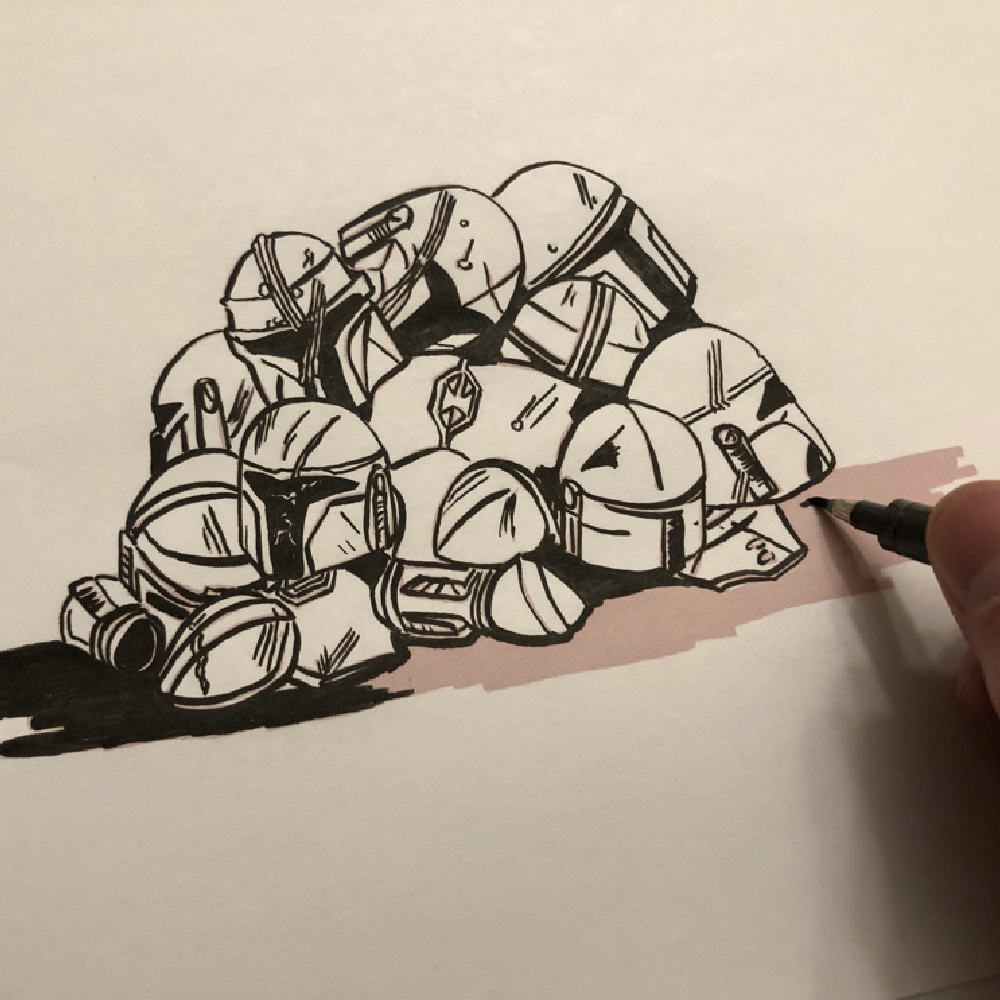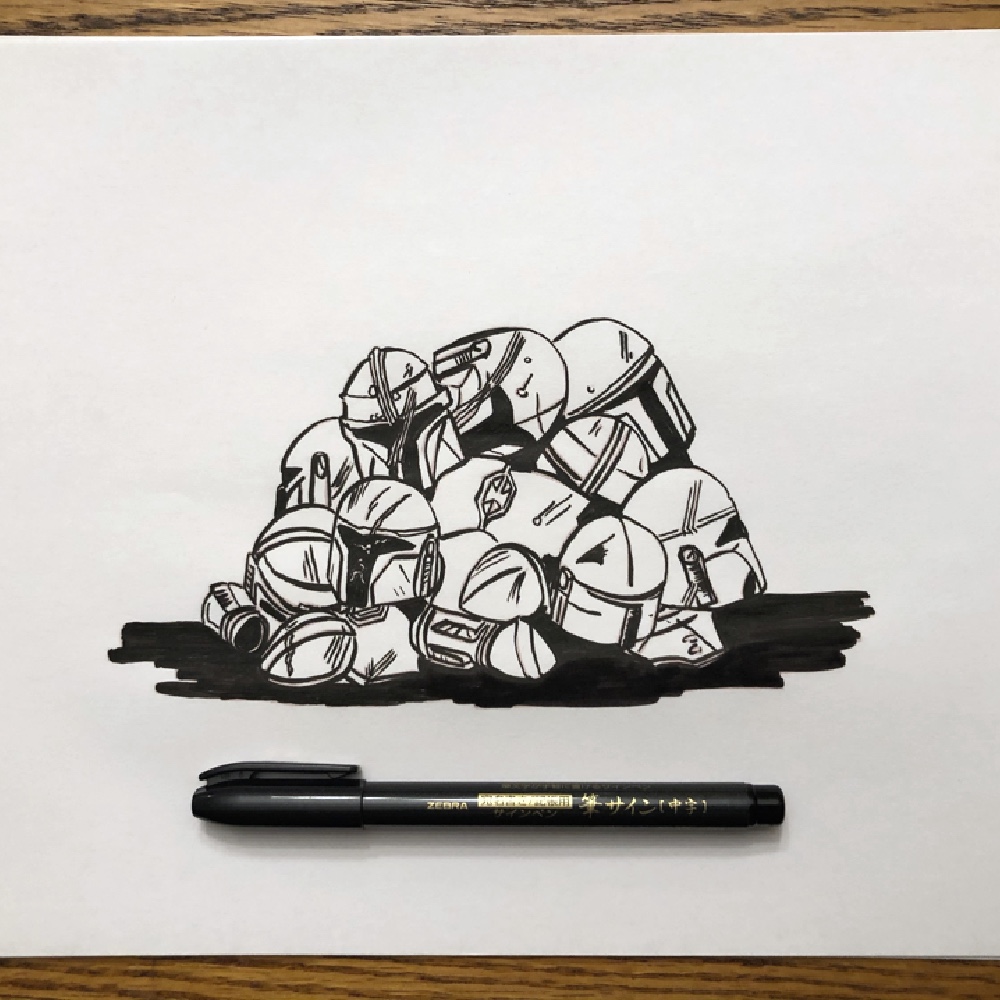 Kendall Schroeder saw the original Star Wars in a small theater in the summer of his 10th birthday and immediately fell in love with the Far Away Galaxy. Pretending to be either Jedi Luke Skywalker or Colonel Steve Austin, the Six Million Dollar Man, Kendall always believed he had special powers. Maybe that's why he truly believes there is good in all people. And, he will stop at nothing to help rid the world of evil. When Kendall is not creating art, he is leading educators as the head of an online school. Kendall lives in West Michigan with his wife and two kids.