There's a Storm Brewing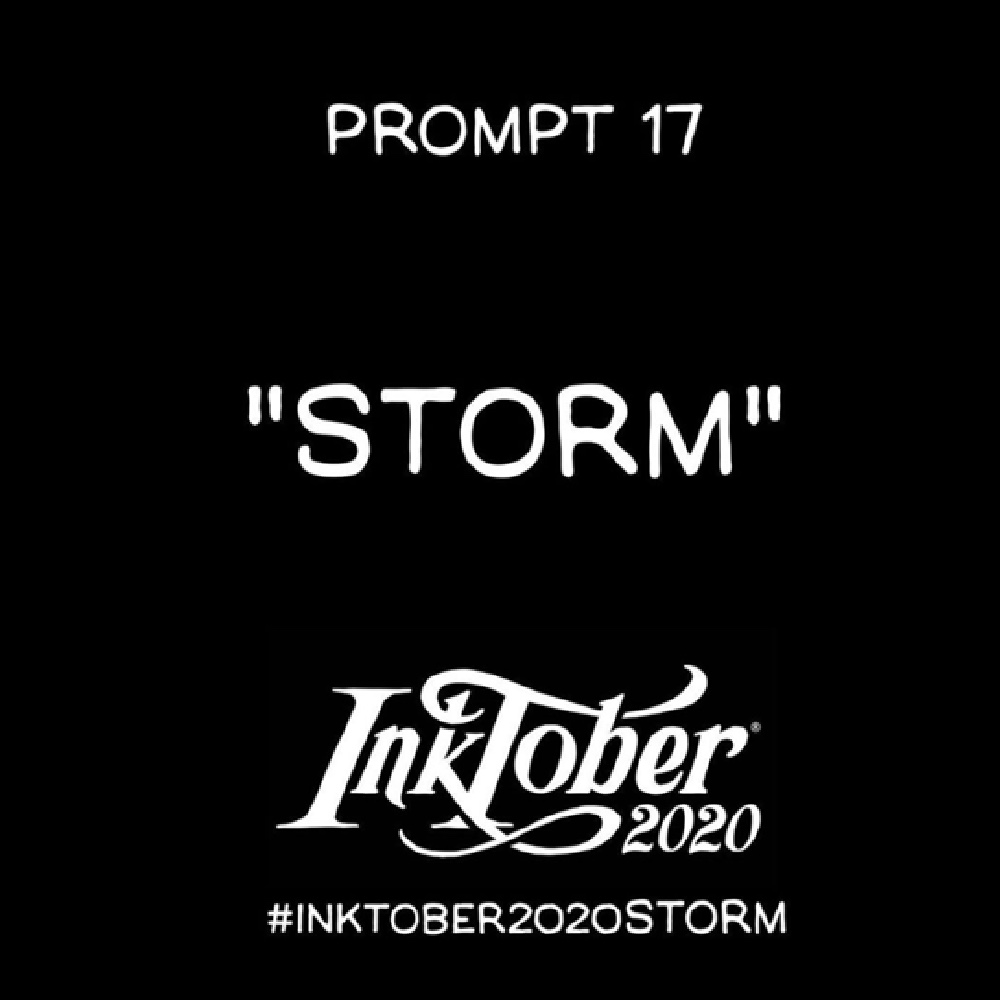 Today's Inktober prompt "storm" can be difficult to express in a pen and ink drawing, unless there is ample time to address the subject matter. However, one of the very first images shown of The Mandalorian indicated that this part of the galaxy could be lawless and raw. As Mando is walking through the streets of Mos Eisley in Chapter 5: The Gunslinger, a brief haunting, image is shown of battered stormtrooper helmets impaled upon pikes.
Bloody and Battered
The black and white drawing of the subject matter doesn't seem to represent the emotion of the scene. Therefore, using a Ecoline reddish brown ink and a toothbrush, it was only fitting to add a little splatter of blood.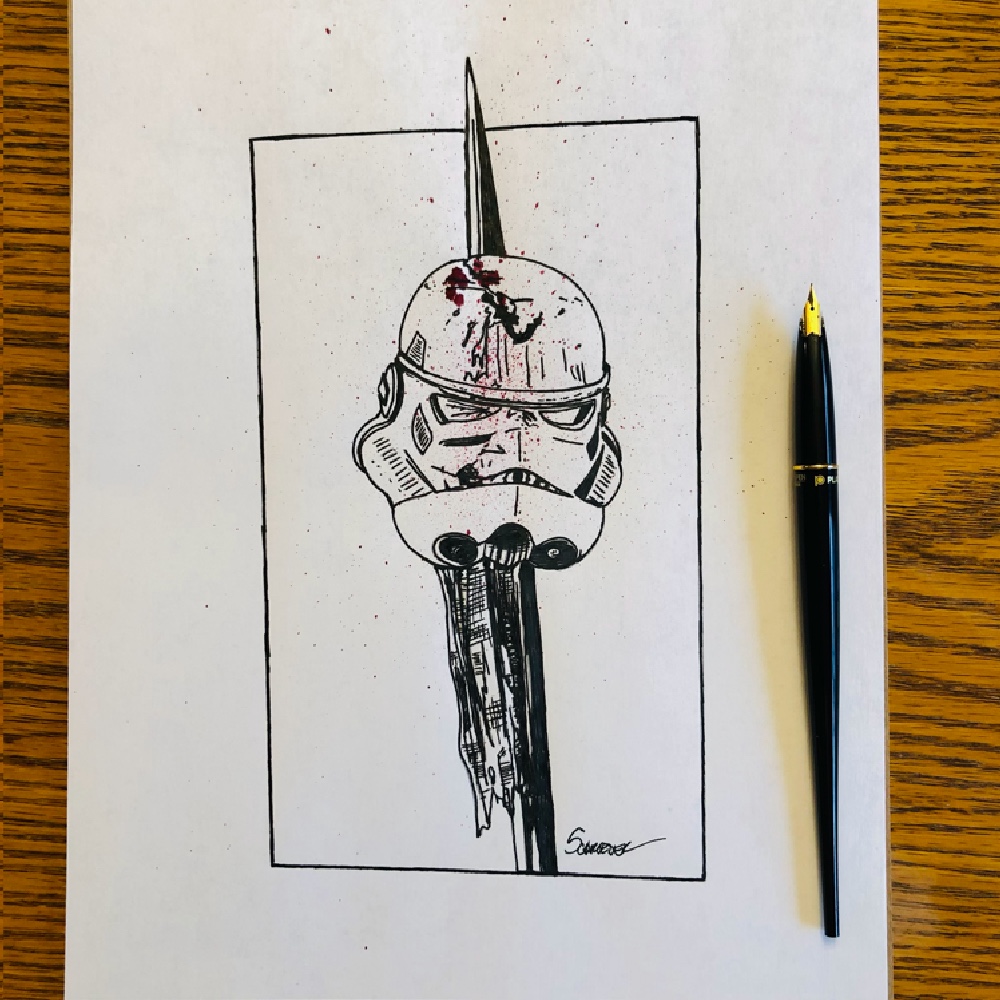 Tomorrow's prompt is "trap." Hmm…what could it be?
Kendall Schroeder saw the original Star Wars in a small theater in the summer of his 10th birthday and immediately fell in love with the Far Away Galaxy. Pretending to be either Jedi Luke Skywalker or Colonel Steve Austin, the Six Million Dollar Man, Kendall always believed he had special powers. Maybe that's why he truly believes there is good in all people. And, he will stop at nothing to help rid the world of evil. When Kendall is not creating art, he is leading educators as the head of an online school. Kendall lives in West Michigan with his wife and two kids.