Inktober Day 16 Prompt: Rocket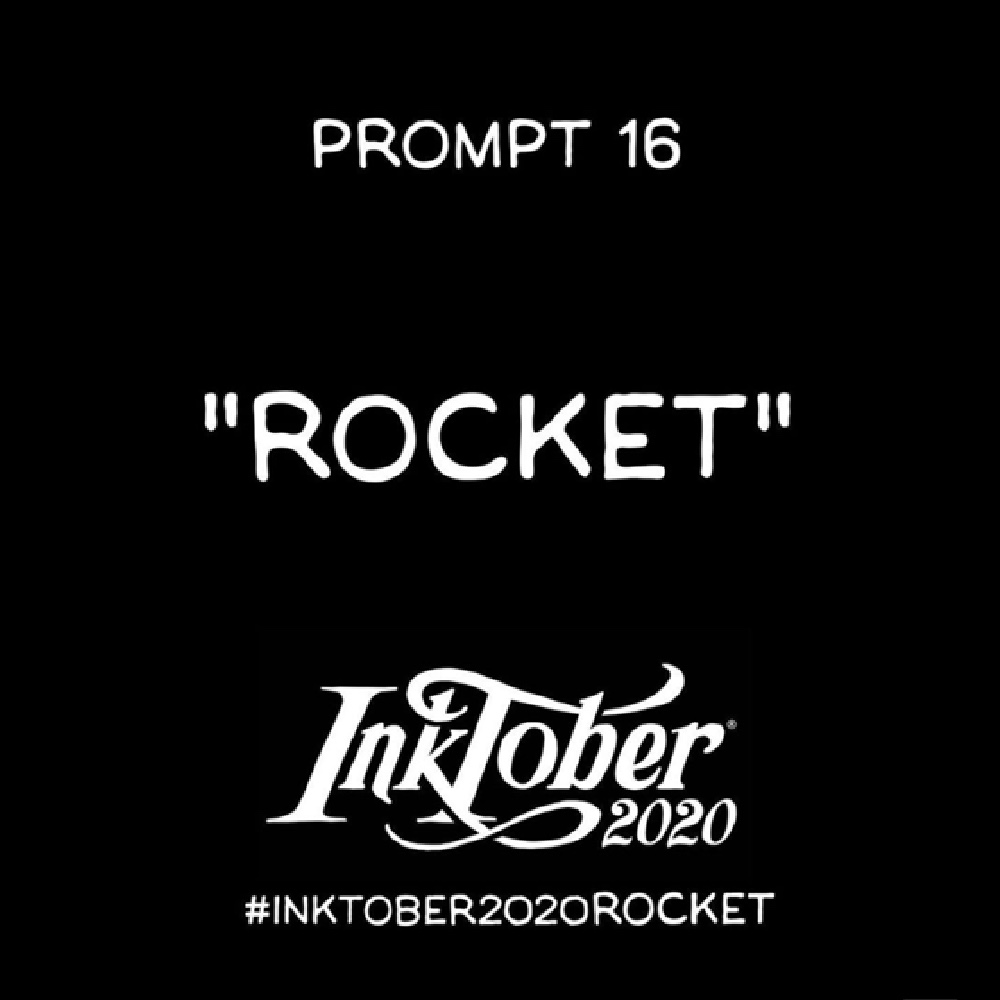 In Chapter 3: The Sin, the Mandalorian is pinned down by Greef Carga and his band of bounty hunter/mercenaries. As Mando looks upon the child, trying to come to terms with the fact that this may be his last stand, a rocket is seen shooting overhead. More rocket fire hails down upon Carga's men. Mando looks and suddenly, the night sky is filled with Mandalorians rising above the rooftops with jet packs upon their backs. It is a chilling moment and one that allows our hero and the child to escape.
Deathwatch
Seeing Deathwatch come alive on screen was magical. Firing rockets while flying with rockets strapped to their backs, no band of bounty hunters are a match for these Mandalorians. They are fitting for today's prompt.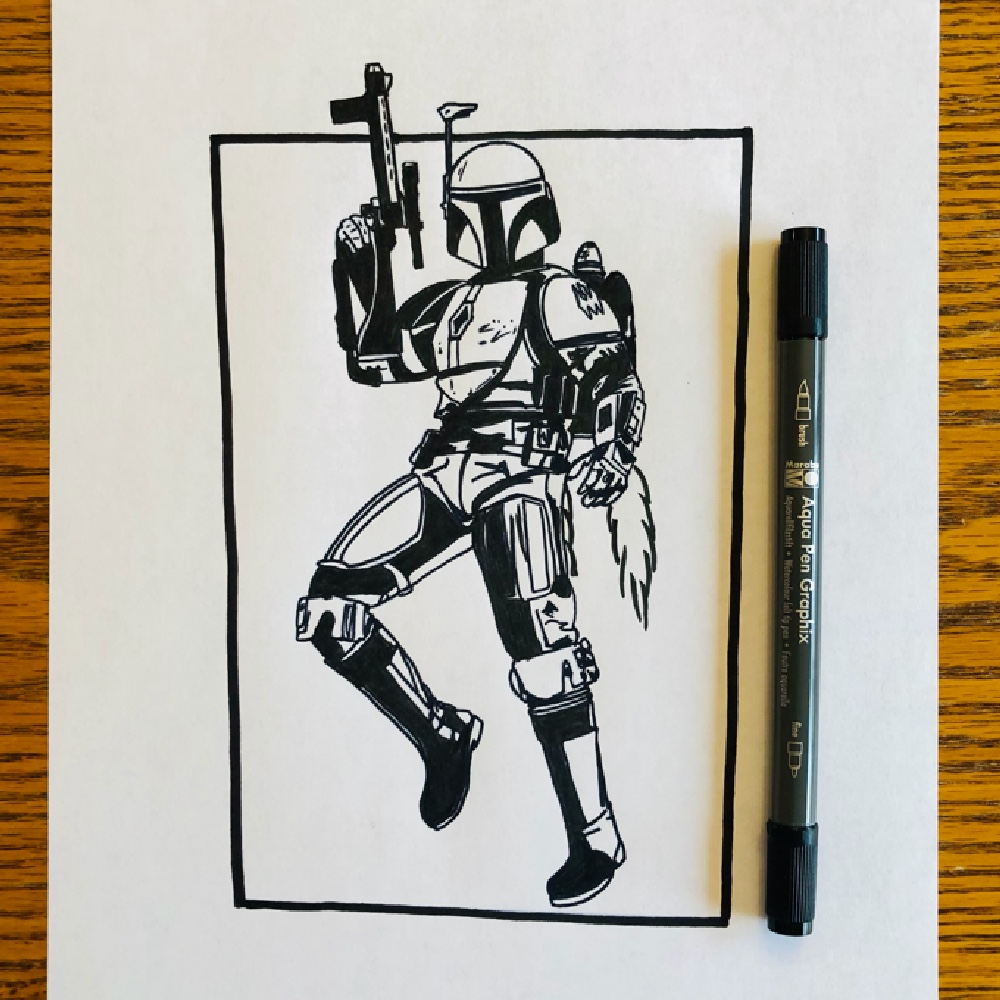 Kendall Schroeder saw the original Star Wars in a small theater in the summer of his 10th birthday and immediately fell in love with the Far Away Galaxy. Pretending to be either Jedi Luke Skywalker or Colonel Steve Austin, the Six Million Dollar Man, Kendall always believed he had special powers. Maybe that's why he truly believes there is good in all people. And, he will stop at nothing to help rid the world of evil. When Kendall is not creating art, he is leading educators as the head of an online school. Kendall lives in West Michigan with his wife and two kids.