Inktober Day 14 Prompt: Armor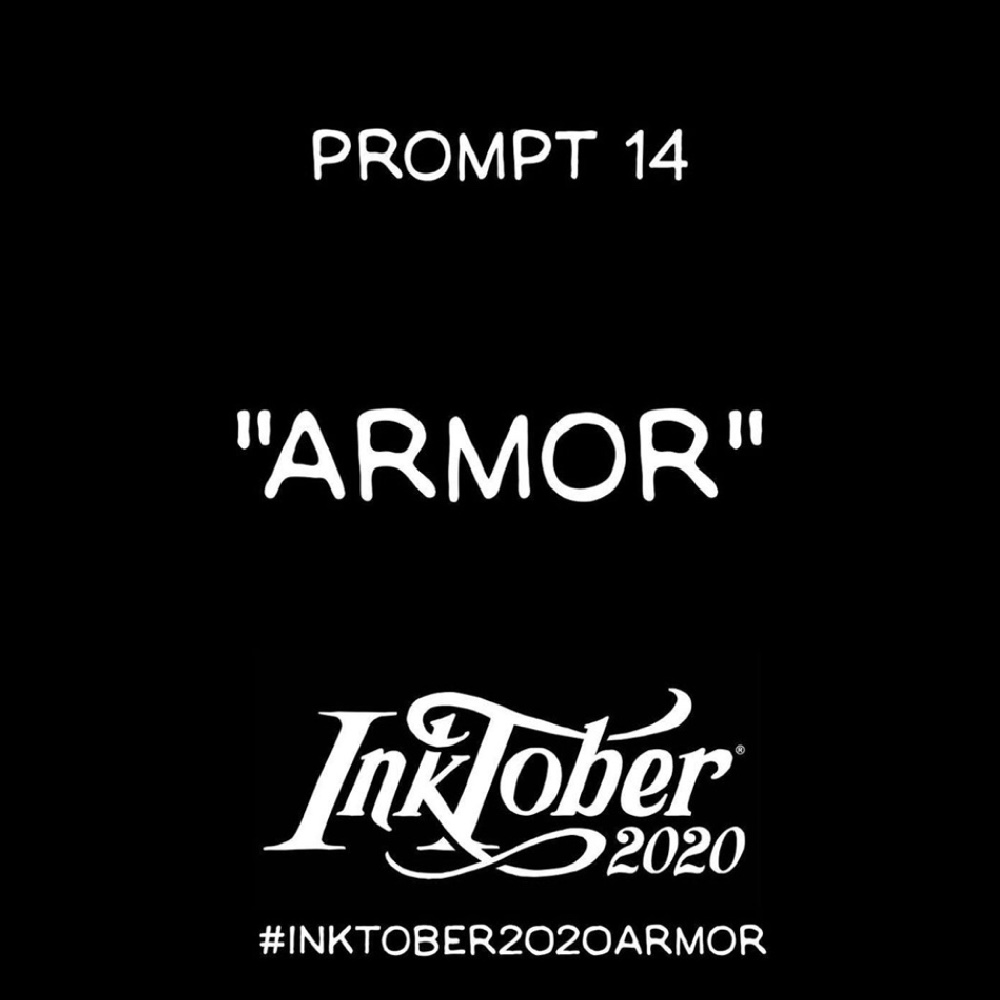 Deep in the covert on the planet Nevarro, the Armorer tends to her forge. Using the beskar acquired by the Mandalorian, she fashions new armor and weapons for her tribe. From the mudhorn signet to the deadly "whistling birds," the Armorer only reserves the excess for foundlings upon the request of the Din Djarin.
Ink Wash
For this prompt, I began by inking the sketch of the Armorer, then built up layers of ink on a separate pallette. Using a brush and water, I added a wash of black on the final inked drawing. The water pulled some of the ink from the piece and faded parts for an effect that I wasn't planning. However, I like the final result.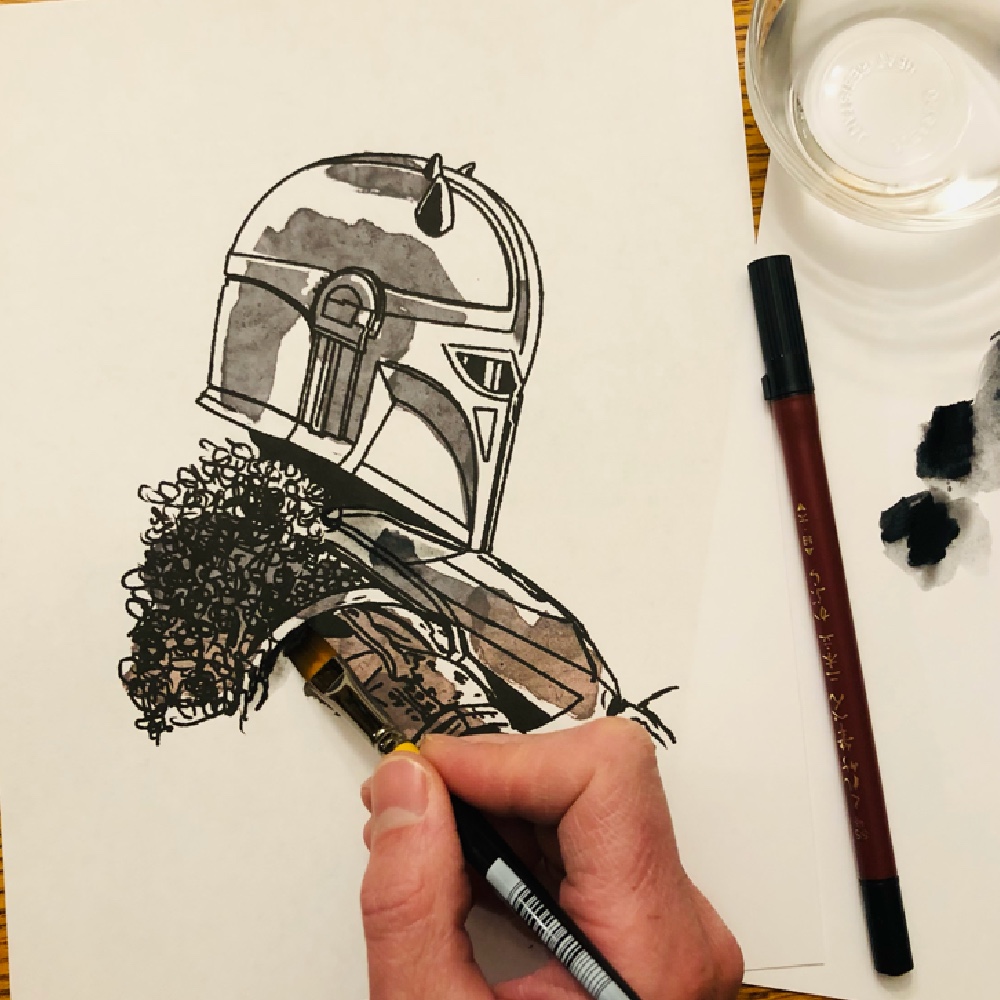 Kendall Schroeder saw the original Star Wars in a small theater in the summer of his 10th birthday and immediately fell in love with the Far Away Galaxy. Pretending to be either Jedi Luke Skywalker or Colonel Steve Austin, the Six Million Dollar Man, Kendall always believed he had special powers. Maybe that's why he truly believes there is good in all people. And, he will stop at nothing to help rid the world of evil. When Kendall is not creating art, he is leading educators as the head of an online school. Kendall lives in West Michigan with his wife and two kids.