Dune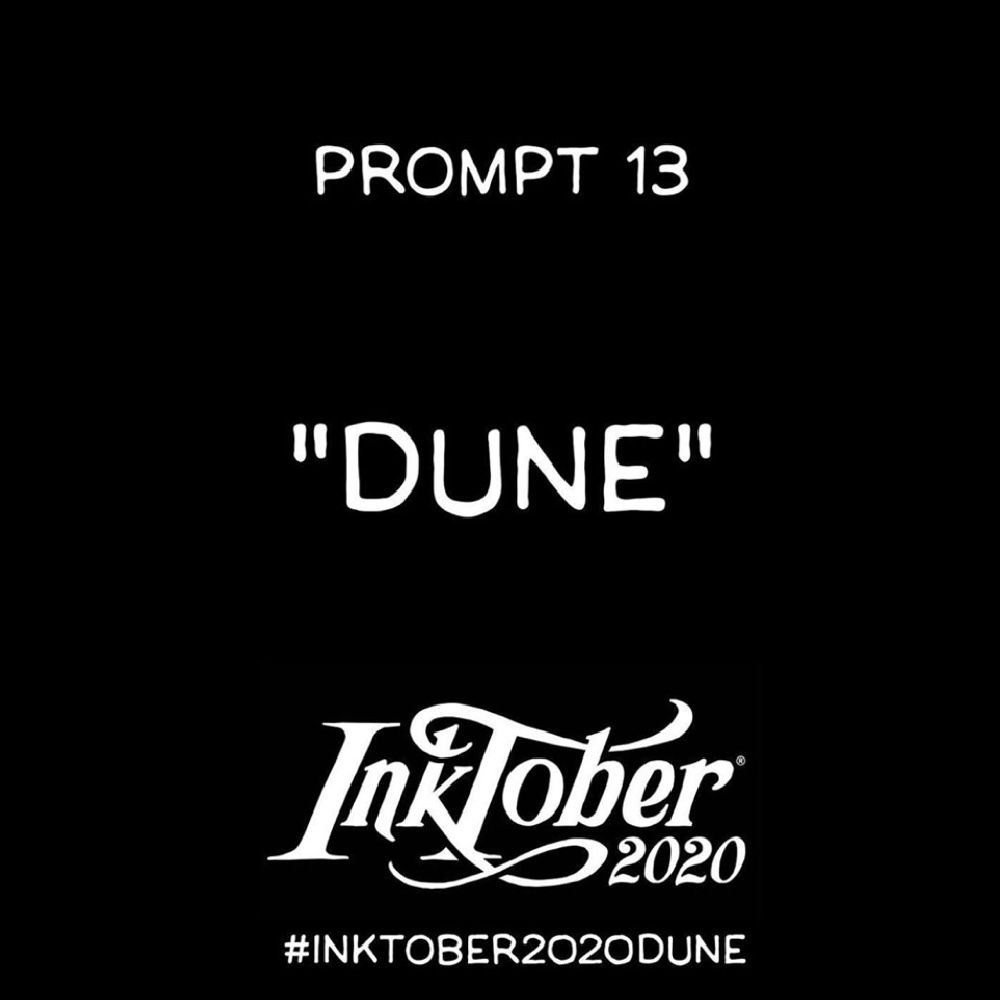 There could be no other depiction of today's Inktober prompt than that of Carasynthia "Cara" Dune. The former Republic shock trooper turned mercenary, appears in Chapter 4: Sanctuary and proves to be a formidable match for the Mandalorian. Dune is striking. She has a commanding presence and can handle herself with her fists as well as her blaster.  Mando eventually teams up with Dune to protect a small fishing village from raiders. Together, they proceed to train the villagers to defend themselves ultimately fighting back the Klatooinian baddies. But, it was Cara Dune who set the trap and took down the Imperial AT-ST.
Sketch to Pen and Ink
I begin this sketch loosely with pencil and then, I begin to build up layers with a ball point pen. This will take a little longer to get just right. Carasynthia Dune, from Alderaan deserves a bit more of my time.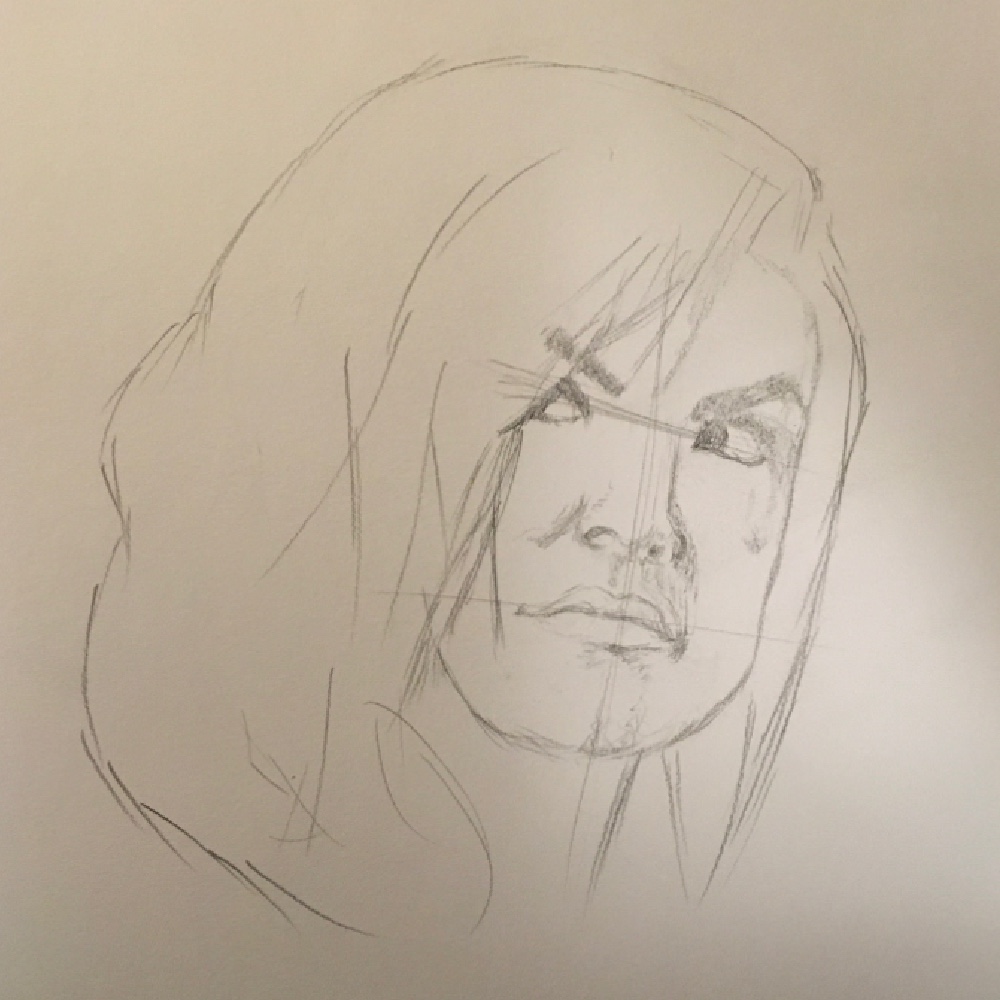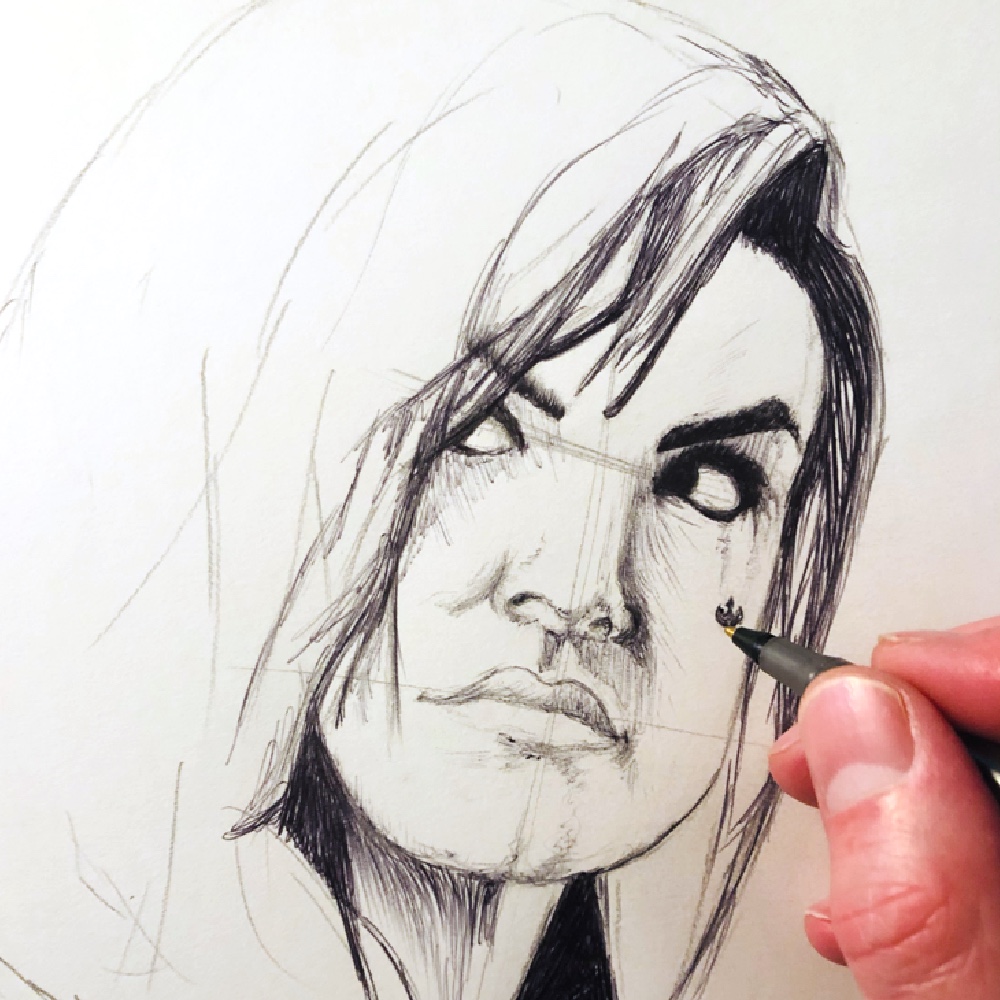 To be continued…
Kendall Schroeder saw the original Star Wars in a small theater in the summer of his 10th birthday and immediately fell in love with the Far Away Galaxy. Pretending to be either Jedi Luke Skywalker or Colonel Steve Austin, the Six Million Dollar Man, Kendall always believed he had special powers. Maybe that's why he truly believes there is good in all people. And, he will stop at nothing to help rid the world of evil. When Kendall is not creating art, he is leading educators as the head of an online school. Kendall lives in West Michigan with his wife and two kids.