Inktober Day 12 Prompt: Slippery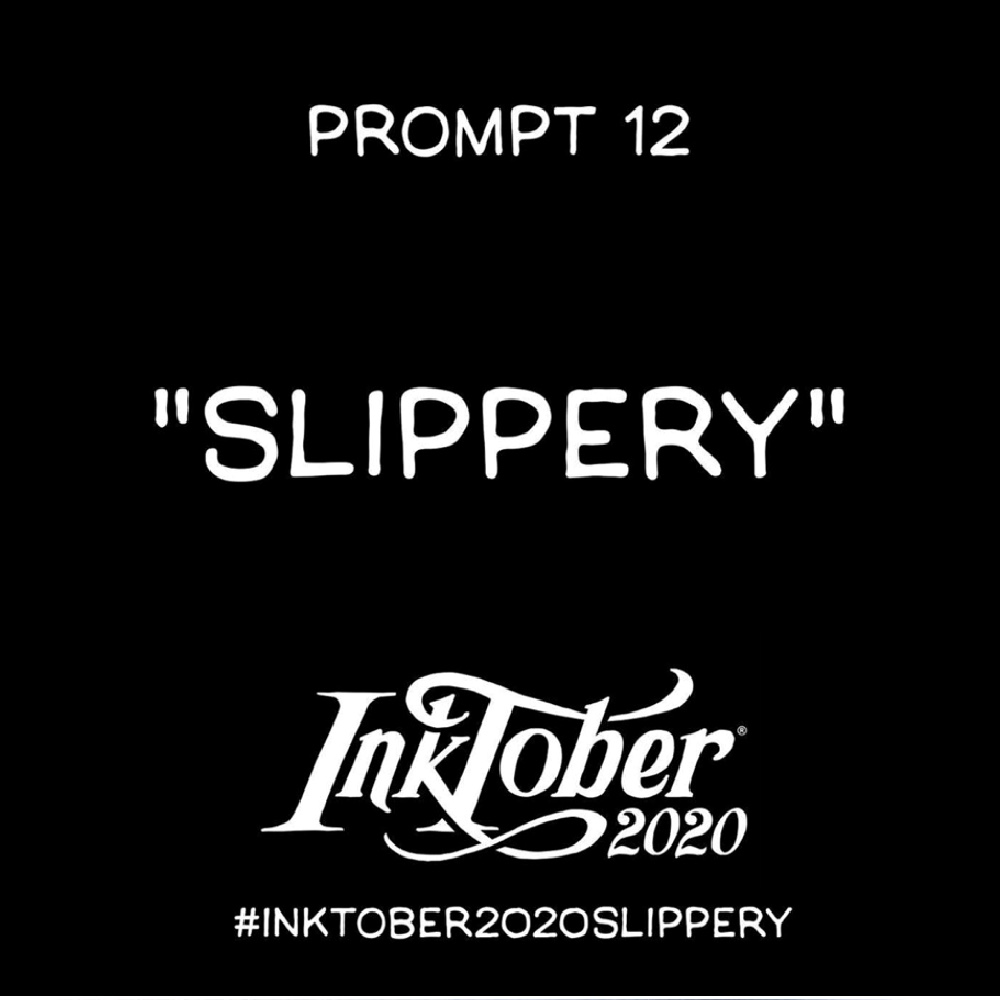 While hiding out on the planet Sorgan, the child and the Mandalorian are welcomed into the village of a peaceful tribe. Not only does this chapter, entitled "Sanctuary," introduce the battle-hardened, Cara Dune, another strong woman comes onto the scene. One of the leaders of the tribe, Omera, captures the heart of our hero.
This chapter lives up to its name, at least at the start. While Mando and Cara Dune rest outside the village hut, Baby Yoda is playing with the children of the tribe. The Mandalorian recognizes that the little guy seems to like it here in this serene environment. Maybe it reminds him of home. And, it seems as if he likes the local cuisine, too. Suddenly, Baby Yoda captures a slippery Sorgan frog and pops it into his mouth, much to the disgust of the children watching close by.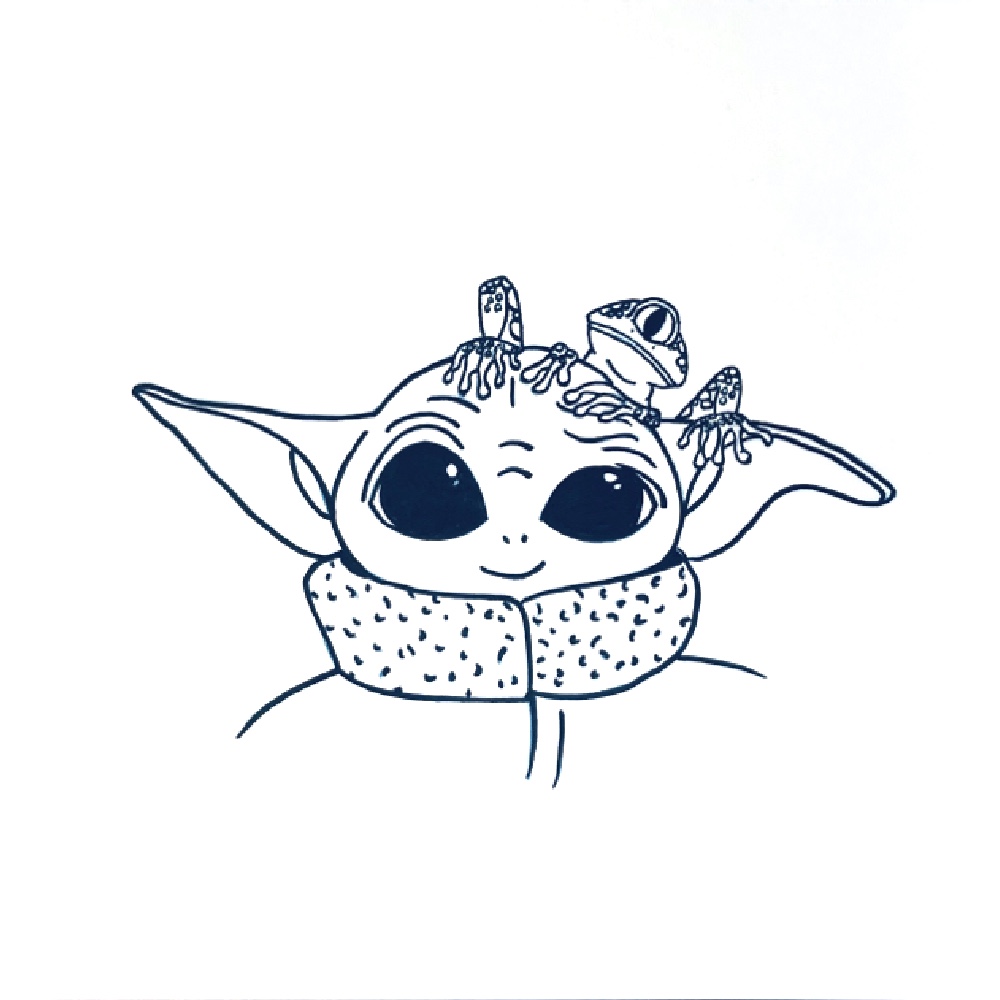 Kendall Schroeder saw the original Star Wars in a small theater in the summer of his 10th birthday and immediately fell in love with the Far Away Galaxy. Pretending to be either Jedi Luke Skywalker or Colonel Steve Austin, the Six Million Dollar Man, Kendall always believed he had special powers. Maybe that's why he truly believes there is good in all people. And, he will stop at nothing to help rid the world of evil. When Kendall is not creating art, he is leading educators as the head of an online school. Kendall lives in West Michigan with his wife and two kids.