Disgusting!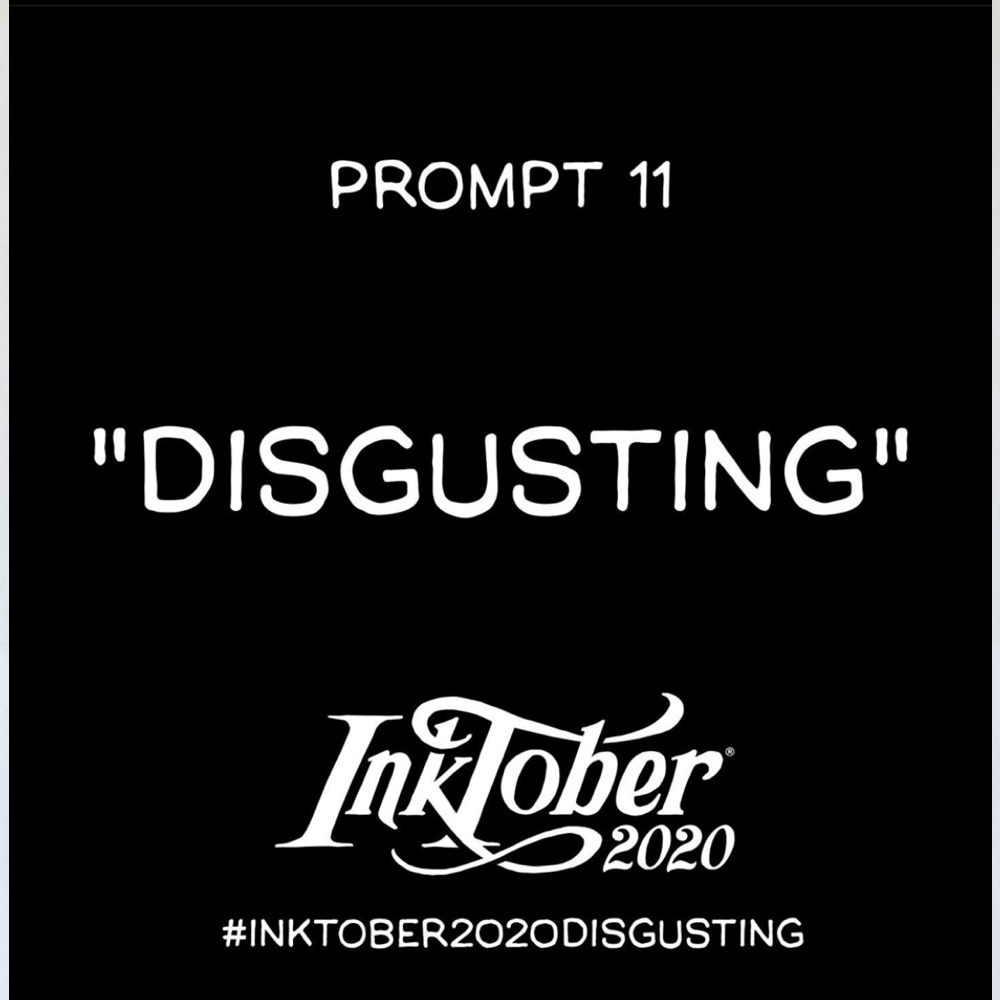 Chapter Two: The Child is packed full of goodness… and, something a little disgusting, too. After our hero returns victorious from battle (with a little help), he delivers the egg of the mudhorn to the jawas.
"Sooga, sooga, sooga!" They chant. The Jawa leader slices open the egg and the clan digs into the gooey contents. This slightly disgusts the Mandalorian, but he does get the parts he needs in return to rebuild the Razor Crest.
The mudhorn, the Force, jawas, the sandcrawler, blurrgs, disgusting eggs, what more can anyone ask for?
Procreate Sketch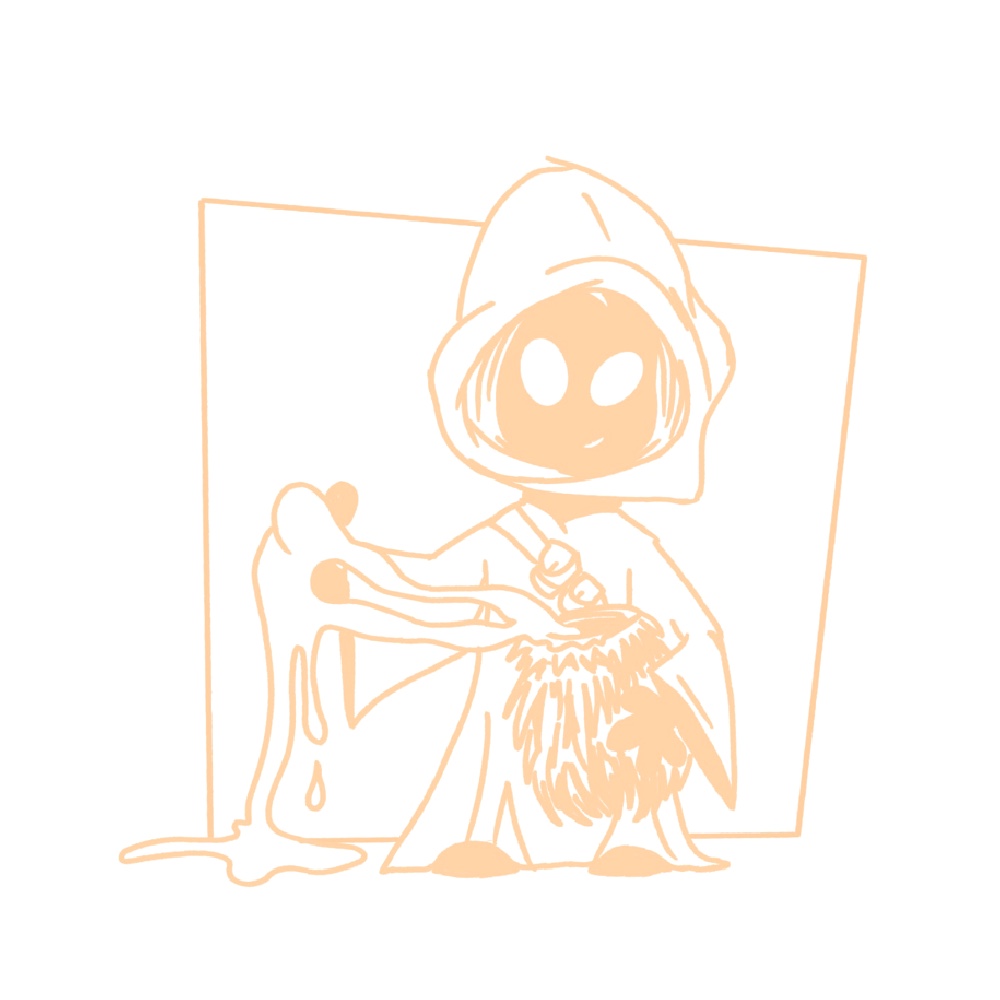 Inked Jawa
Colored Jawa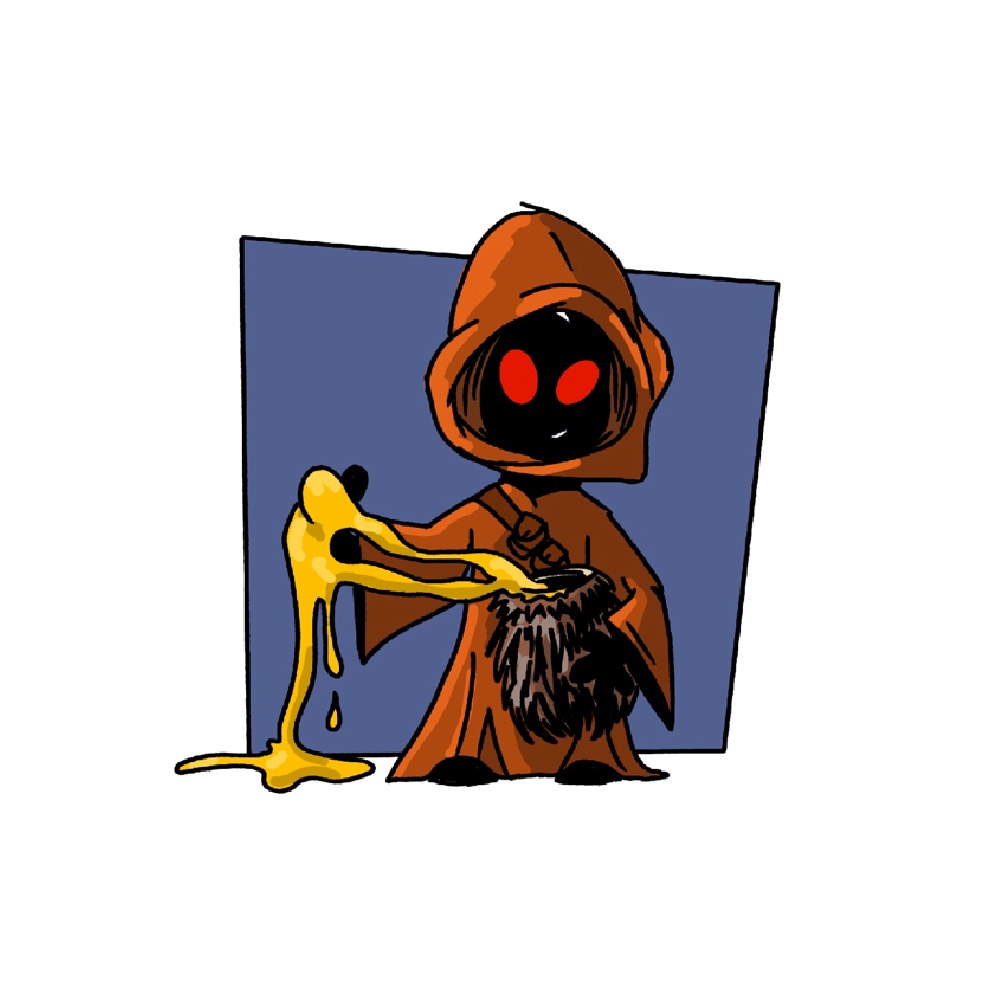 Kendall Schroeder saw the original Star Wars in a small theater in the summer of his 10th birthday and immediately fell in love with the Far Away Galaxy. Pretending to be either Jedi Luke Skywalker or Colonel Steve Austin, the Six Million Dollar Man, Kendall always believed he had special powers. Maybe that's why he truly believes there is good in all people. And, he will stop at nothing to help rid the world of evil. When Kendall is not creating art, he is leading educators as the head of an online school. Kendall lives in West Michigan with his wife and two kids.